A Year With Marvel
Marvel Choice Movies in their Perfect Order
Created by Nerdout youtube
Watched Spiderman; far for home and WOW a BIG WOW no spoilers here you will have to watch it yourself.
Marvel has entertained me, my whole childhood and adult life . As I child I enjoyed the comic books and cartoons. As an adult i have been blessed with high definition and CGI movies. I literally entered the Marvel Universe with the introduction of Iron Man in 2008, when it was first released.
Who is with me in this, raise your IRON HAND!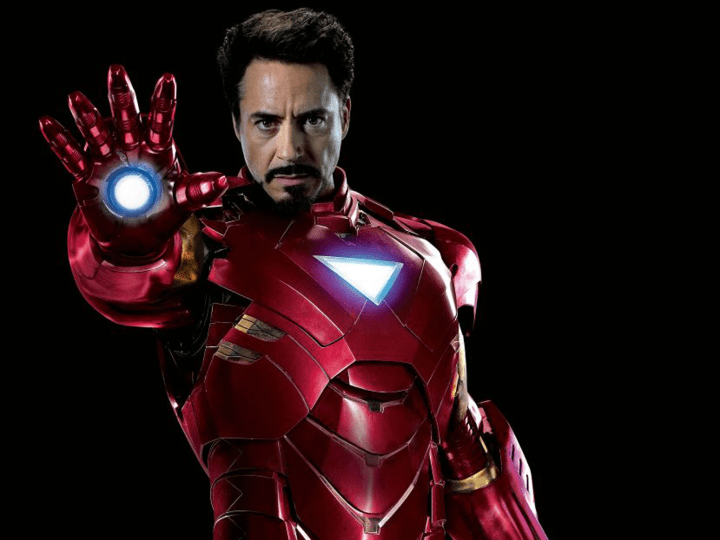 However, Marvel Universe and its funs have taken punches to the gut in the past few years and months. The most recent are these;
First, this whole year has not been good as you may all know because of the world COVID 19 out break. The movies we should have seen this year have been pushed to next year like the Black Widow and the Eternals
You can watch the Black Widow final trailer here;
No Marvel movies this year, SORRY.
Another serious hit Marvel has taken is the death of Black Panther or rather the man that plays the role of black Panther in the movies, Chadwick Boseman, who passed away on the 28 August 2020. To his family, friends and funs they have lost a brother. To the Marvel Universe Black Panther has gone to where is fathers live in the world of the dead as shown in the last release of the Black panther in February 2018. They both will be greatly missed. WAKANDER FOREVER!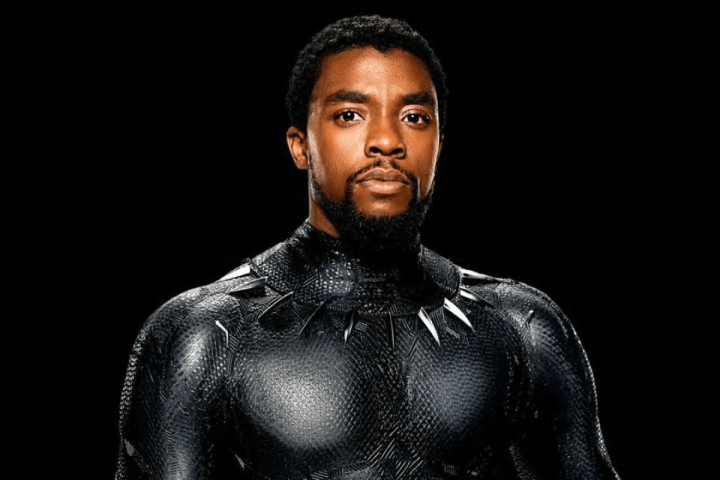 On November 12 2018, Stan Lee founder of Marvel, passed away living his legacy behind. He created our favourite hero's like Spiderman and built what we know today as the Marvel Universe. A true real life hero, he was.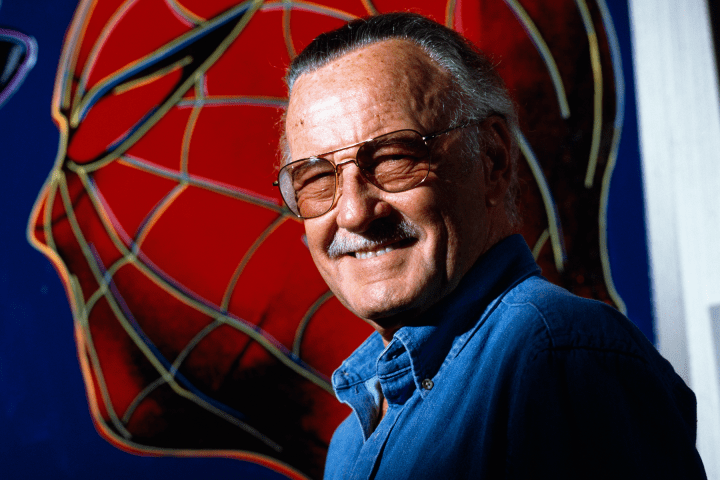 But we miss our Marvel Hero's, we can still reminisce. Since there is no Marvel this year, we can look back and watch all the other films, that have been made, until the next one is released next year. Even though this year is soon ending, we can take the time to watch, keep our hero's alive through watching. Lets give them back their Powers this year, and lets fly into 2021 stronger than ever before.
There about 23 releases of Marvel movies, since they started in 2008
Here are a Few of my Favourite in Order
Iron Man
The Incredible Hulk
Thor
Captain America
Avengers; End Game
Spiderman; Far from Home
Iron Man (2008)
The Incredible Hulk (2008)
Iron Man 2 (2010)
Thor (2011)
Captain America: The First Avenger (2011)
The Avengers (2012)
Iron Man 3 (2013)
Thor: The Dark World (2013)
Guardians of the Galaxy (2014)
Guardians of the Galaxy Vol. 2 (2017)
Captain America: The Winter Soldier (2014)
Avengers: Age of Ultron (2015)
Ant-Man (2015)
Captain America: Civil War (2016)
Spider-Man: Homecoming (2017)
Black Panther (2018)
Doctor Strange (2016)
Thor: Ragnarok (2017)
Avengers: Infinity War (2018)
Ant-Man and the Wasp (2018)
Captain Marvel (2019)
Avengers: Endgame (2019)
Spiderman; Far from Home (2019)
Lets Not let COVID 19 steal our heros from us, lets also raise and support them. Let this year be a year full of Marvel Heros. Hope you like my choice list of Marvel Classics. Let Me know what you think of my list or how you are keeping our Marvel Heros Alive this year.
Just a seek peek into the future Marvel 2021.
The Black Widow set to be released on the 7th of May 2021.Directed by Cate Shortland
Starring Scarlette Johnson as Natasha.
It will be nice to see Scarlette do her thing on screen again
Shang Chi and the Legend of the Ten Rings. Set to be released July 9,2021
Directed by; Destin Daniel Cretton, Starring Simu Liu
Then come the Eternals on the 5th of November, 2021. Directed by Chloe Zhao.
Then if you liked Spiderman far from home, a sequel is coming round on the 17th December 2021
Now these dates could change depending on whats happening with covid situation. But this is an idea of what exciting things are coming.
Now if you are not so much into Marvel movies maybe you would love the Marvel series on Netflix. There is quite a good list.
Here is a List;
Dare Devil Season 1
Jessica Jones Season 1
Dare Devil Season 2
Luke Cage Season Season 1
Iron fist Season 1
The Defenders Limited Series
The Punisher S1
Jessica Jones S2
Luke Cage S2
Iron Fist S2
Dare Devil S3
The Punisher S2
Jessica Jones S3
Now, if you are not so much into the marvel films maybe you would love the Marvel Television series on Netflix. Or you can watch them both.
I stumbled on Dare devil because of the superhero thumbnail on the Netflix page, I started watching and I was hooked.
A man blinded as a child, develops unique super skills which he uses to help himself and others, with and without the mask.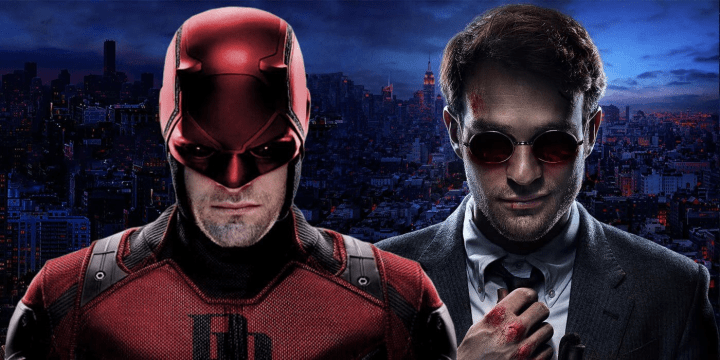 If you have not watched it, watch it was really cool at least for me. There are 3 seasons but inorder to follow the show you will need to watch the list above inorder because they are cleverly connected. As we wait for Hollywood to start this would be a great start or rewatch.
The next is Jessica Jones with abilities and strength. A private eye and a bounty hunter. Its based on a graphic novel intended for adults. Its part of the whole series but not recommended for kids so they can skip this one. Sorry kids.
There are 3 seasons of this so take your time watch them inorder to understand the whole thing.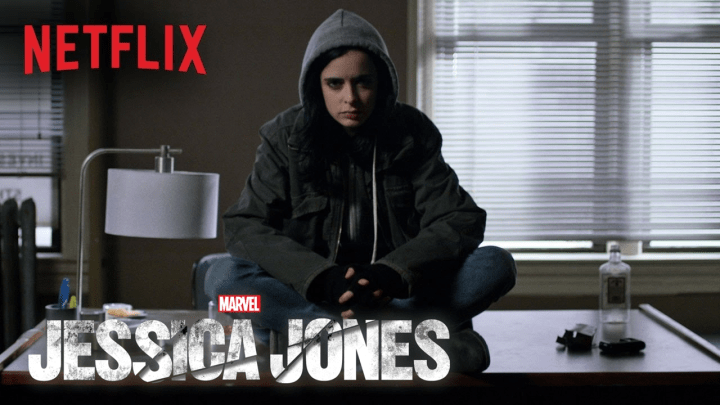 LUKE CAGE the Black super hero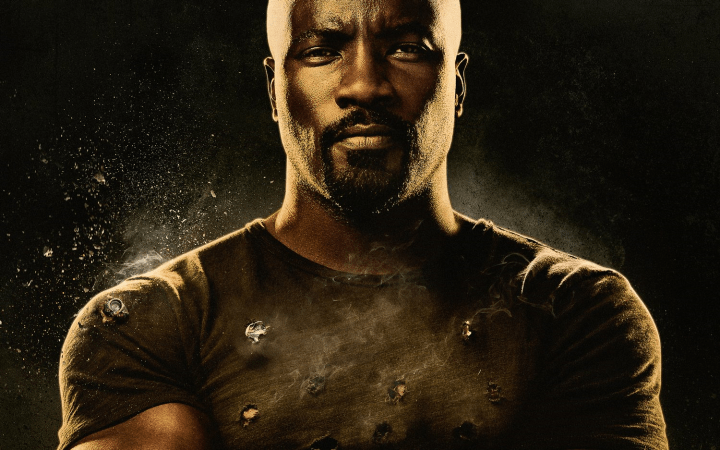 I will let you discover for yourselves his powers. I think you can tell just by looking at this photo. I suggest if you have watched this, don't google it, just watch, let the story unfold before your eyes.
It will be awesome to rediscover or discover the awesome, life of a man. And what just what one man can do to transform his community. Off course, he has abilities who does not want to see a man crush a few skills and take out the bad guys with just his bare hands.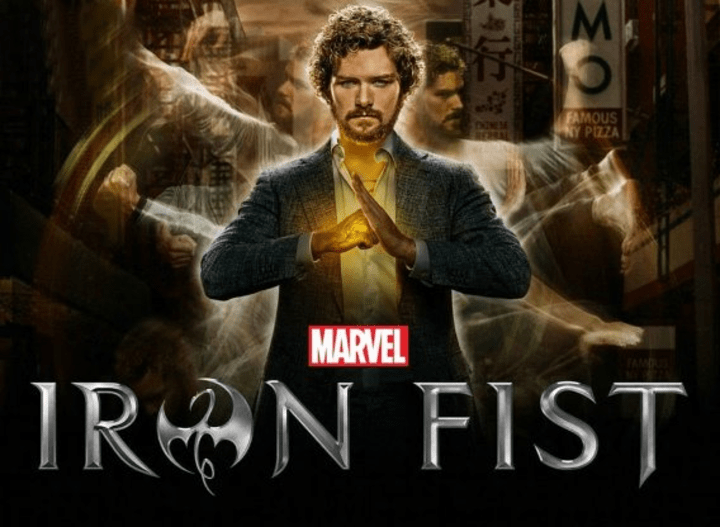 Now Marvels Iron Fist is one of my favourite was the Iron Fist. A small synopsis; a man Danny Rand a ten year old boy, mysteriously survives a plan crush in which his parents, extremely wealthy parents are killed. He is rescued by warrior monks who teach him their ways.
As an adult, he returns to his past, to calm his place in his fathers business or is that the reason. Dark forces have taken his parents wealth and he must defeat them, with the fist.
The Next is the Punisher which am watching right now. If you are a war veteran or solider you will understand it more than I do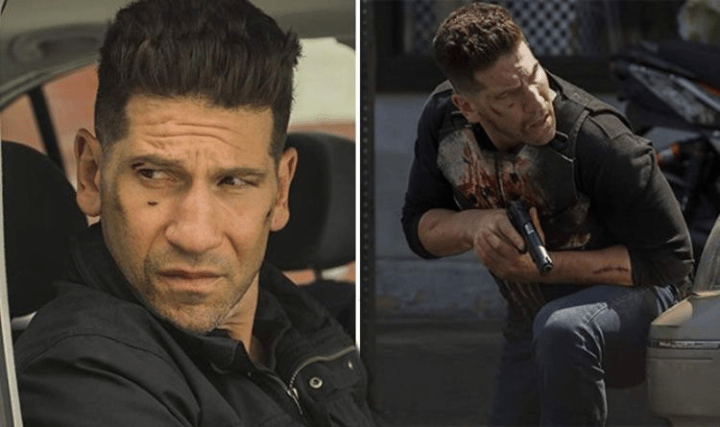 After the murder of his family, Marine veteran Frank Castle becomes the vigilante known as "The Punisher," with only one goal, to avenge them. Betrayal, vengeance, spying and all that. Now am still watching this so I can not say much. But so far so good I must say.
This series also a lot of what veterans go through. Am not a veteran so i don't know. However, am in full support of veterans and their families. They give so much and surface a lot for us and their country. They deserve to be rewarded.
They need help after coming back from war. Their families, need support love and care. They cared enough to join the army or whatever branch of the national force, they chose to join and went to serve.
They need to be given respect, when they return they need healthy care and strategies of how to live a civilian life.
No matter which country you serve and keep safe. Where ever you are I salute you.
Enjoy the Marvel list. Till you hear from me again have a Marvel-ous time.