A Very Compelling Story of a Woman Untouched by Time.
I've seen soaps with a plot like this before, and it just never gets old!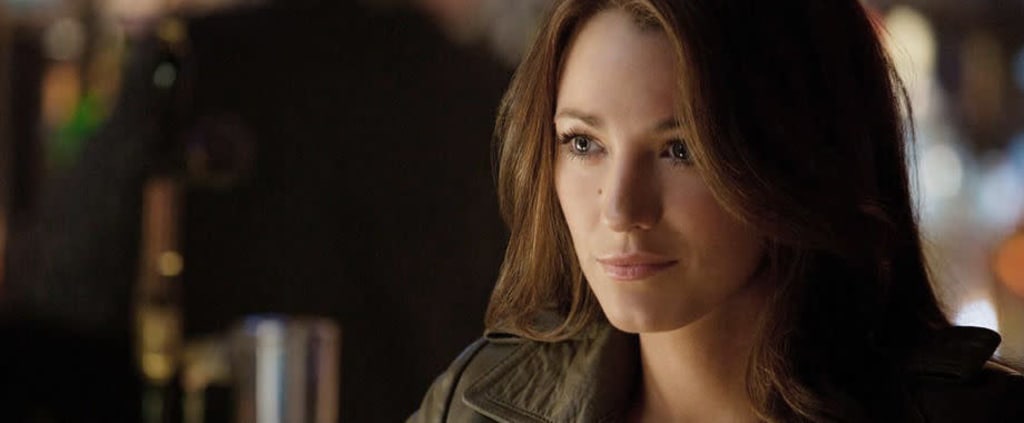 Directed by Lee Toland Krieger

Written by J. Mills Goodloe

Salvador Paskowitz

Starring Blake Lively , Michiel Huisman, Kathy Baker, Amanda Crew, Harrison Ford, Ellen Burstyn, Anthony Ingruber

Plot:
Adaline Bowman is seen purchasing fake IDs in an apartment. She goes home, greets her dog and goes to work at the downtown library's archive offices. She takes a film reel, and her life is explained. She was born on New Year's Day 1908, married, had a child, and became widowed. One night, when she's driving to her parents' house, an unexplainable snow happened, and she had a car accident. Her ride plunged into the cold water and from then on, she has never aged.
I've seen soaps with a plot like this before, and it just never gets old! The beauty of this movie is that, in a distant future, it can be considered timeless. It didn't really have a lot of complications. It's not a time-travel movie, nor is it science fiction. It is an epic. Adaline is an immortal, but not invincible. I loved this movie because it is so familiar to me, and I've longed to see a movie like this. Also, I never really liked Blake Lively's acting prowess, however, this movie made me see her in a different light. Definitely a game-changer for her!
A few years ago, ABS-CBN (a Philippine TV network) had an anthology show called Your Song and one of its anthologies was about a woman who never ages. One of its episodes was called My Last Romance and it starred Toni Gonzaga and Luis Manzano. I can't quite remember how and what happened to Gonzaga's character and why she doesn't age, but like Adaline, she has survived a lot of battles in life. She has moved a lot, and had to move on a lot. Imagine, everyone else is dying, while you are left suffering. Both of them didn't want to have their photographs taken in fear that somebody will recognize them at one point, and they had to take a new identity all over again sooner or later.
In My Last Romance she met this guy (Manzano) because she saw her painting in an art exhibit where unknown to her, the guy found inspiration in her while they're at a park and she's reading a book. In Age of Adaline, the first time Ellis saw her was after a meeting, and she was reading braille.
Anyway, there are a lot of similarities between this movie and the TV show that I already know, but what I love about Adaline is it's simplicity. Her only known fear is not to be discovered, and she has brought it to her even at this day and age no matter how much her daughter tries to persuade her. Towards the ending, William figured out that Jenny was in fact, Adaline and persuaded her not to leave for Ellis. She couldn't explain her situation even though she has learned medicine, and all necessary things she had to learn (languages!), history, she couldn't find out what caused her inability to be normal. If you haven't seen the movie and you're thinking why won't she just consult specialists or something... Well, of course she was pulled over by cops, and almost used as an experiment by the FBI, and who knows what would have happened, so there.
SPOILER ALERT After her confrontation with William, Adaline flees. Ellis asks his father what he said to make her leave, and William just replied that she can't explain that she is unable to change--the reason why he left her decades ago too. Some time while driving, Adaline makes a change of heart, pulled over, called her daughter to say that she no longer wants to hide, as she turns around, a tow truck plows into her, a case of hit and run, and leaves her to die. It snowed again, Ellis tries to revive her and at the end, apparently the defibrillator and hypothermia from the car accident have resumed her normal aging process.
Often, we forget what is important. We rush things too much, and this movie makes the viewers realize that.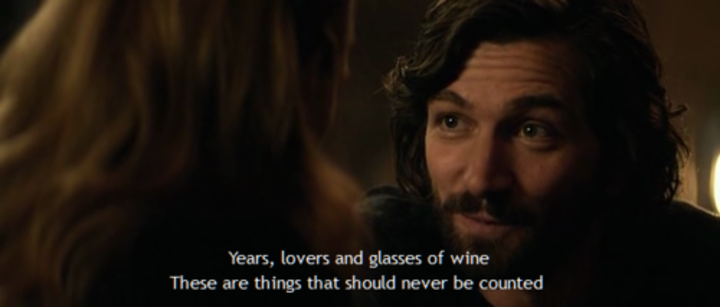 And Adaline has also discussed something that can have a double meaning and you can totally say this as a word of advice to anyone in a relationship.
"It's not the same when there's no growing old together. Without that, love is just heartbreak."
For the last time this movie is very beautiful- in all aspects; the story, the cast, the cinematography, and the music. It's also a story that can make us question what we do with our own lives. It's not saying that we should do more research to be able to unlock the secret to immortality, its message is plain and simple, it is about love, why it's valuable to age and why it's essential to die. Without that, life loses its meaning.
Plot source: Wikipedia