A review of City on a Hill
The Boston set drama has a solid story to keep you intrigued.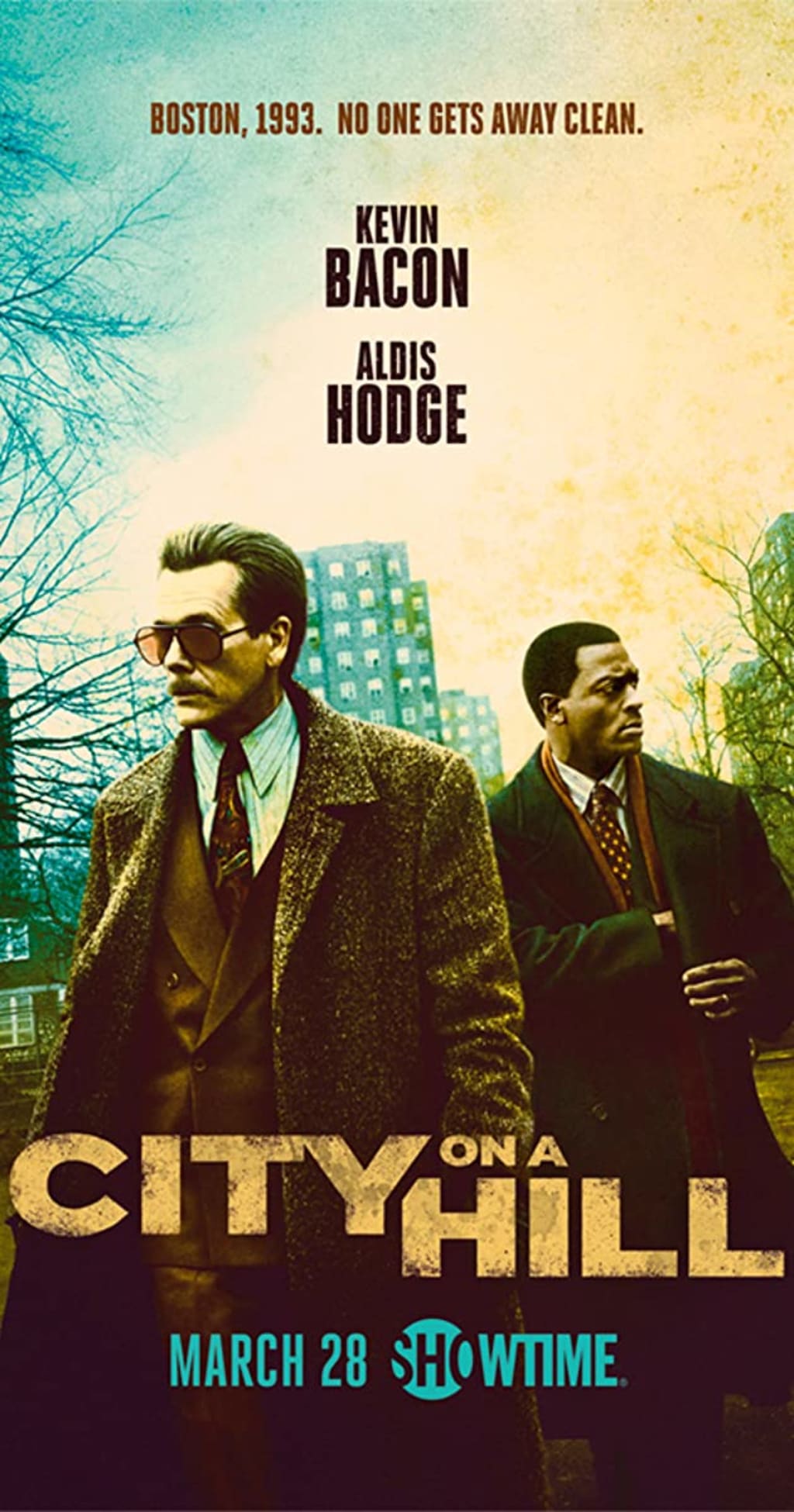 The city of Boston when portrayed in a movie or television series has always intrigued me. Perhaps it's because they always show the worst of the worst in a realistic way and that immediately connects the story on an emotional level.
It's easy to fall in with the crime, the politics, the crooked feds and cops and how this stretches from the streets to the top. Not since The Wire have I been as enamoured with a crime drama but that all changed when City on a Hill debuted last year. It immediately hooked us on it's story that spans the city all the way from the DAs office down to the housing projects. We as the audience are thoroughly immersed in this world of setups and criminal activity and the level to which certain people will stoop in order to be set free from it all.
City on a Hill is led by Kevin Bacon and Aldis Hodge who play FBI agent Jackie Rohr and Assistant DA Decourcy Ward. They are tasked with the same investigation during season one and Jackie is one of those Feds who doesn't do things cleanly and Decourcy is a confident take no prisoners type who lives by a code of honesty and integrity. Both men are flawless in their respective roles and show vulnerability as the series progressed through its first season that is rare in leads. Flawed leads make better leads and that seems to be proven over and over again in an ensemble series like this one.
Also featuring cast members Jonathan Tucker (Season one), Amanda Clayton, Lauren E. Banks, Pernell Walker (Season 2) and Jill Hennessy definitely excels thanks to the diverse actors that each play their roles and do so in such a believable fashion that only further excels the plot. Season One dealt with a series of bank robberies and season 2 is focused on a drug crew running out of the housing projects. It's all encompassing and it definitely makes it that much better. Sometimes we have to focus on the smaller characters who help propel the narrative and that's amazing that each cast member can carry the series when called upon.
With a character like Jackie Rohr at the forefront it keeps the series unpredictable and paces itself too. He works as a federal agent and these cases take time and have so many moving parts. Bacon truly excels when you aren't sure what his true motive is. This works especially well when everyone begins calling him on this and then it becomes even more unclear what the true motivation for Rohr doing anything is. We see the juxtaposed lives of Jackie and Decourcy throughout the series but while one bends the rules and the other does not their personal lives are still far from perfect.
It's the type of show that I know is not for everyone but it's always been the type of show I seek out. It's sprawling and it leaves room for some plots to not feel as authentic as others but for the most part works well with the setting and personality of the characters. Allowing more time for the narrative to unfold works in this case because it comes with payoff and frustration that is grounded by the fact it is realistic in its portrayal of these people and their lives. It never feels fake or preachy and that's important.
All in all this series does a lot right and continues to get better and better as it goes. It leans heavily on location and history to create such a great story that demands to be seen.

Kenneth G.
Family man first, writer second. I love cinema, comics, television and any other pop culture. When not busy being super dad to my three kids I am usually fully immersed in the latest film, comic or series.
See all posts by Kenneth G. →