A ranking of Jane Austen's leading men .
From the sociopathic to the heroic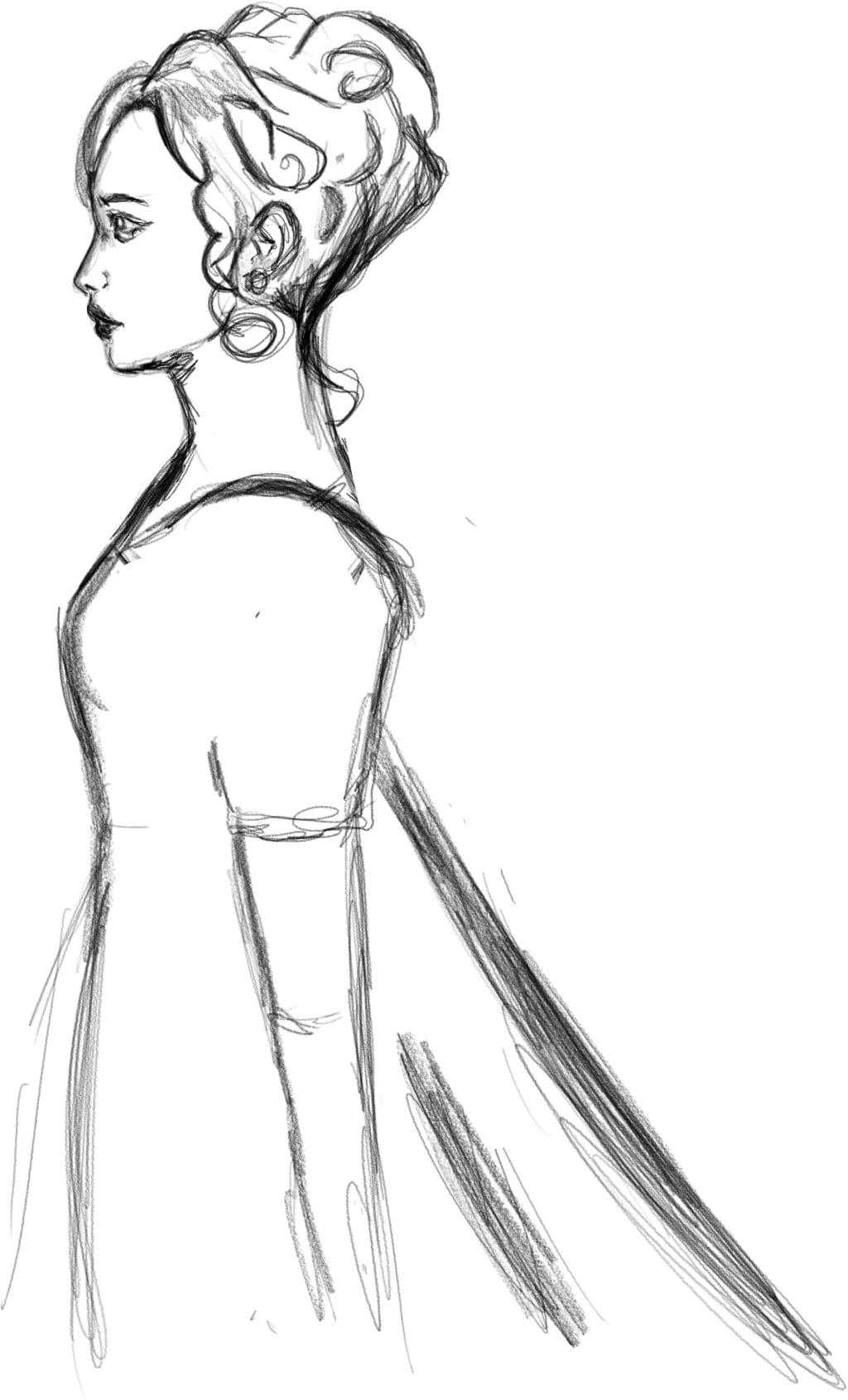 A ranking of Jane Austen's leading men.
Wickham: Pride and Prejudice.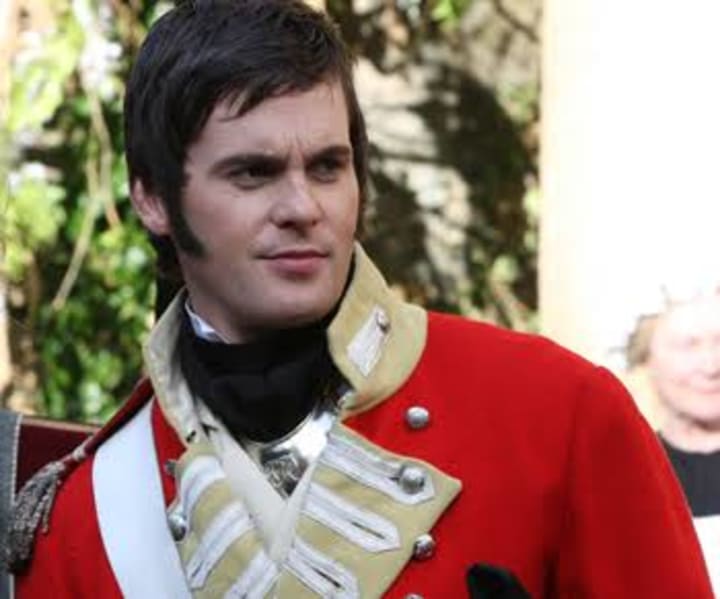 Of course Wickham is last. A charming sociopathic liar with a predisposition for fifteen-year-old child brides? No, thanks! Not even your regimental reds can save you!
Henry Crawford: Mansfield Park.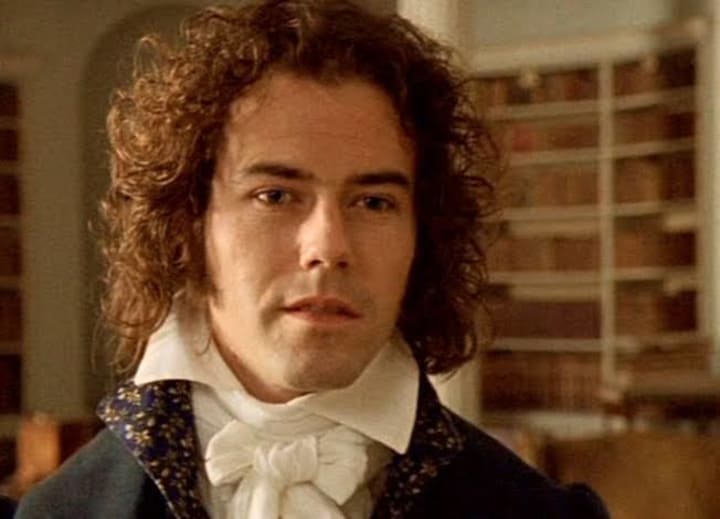 This guy rates low because he is such a sleaze bag! First he goes after an engaged woman, then he makes attempts to seduce Fanny only to run back to the married woman! He even boasts about how engaged women are more fun!
John Willoughby :Sense and Sensibility.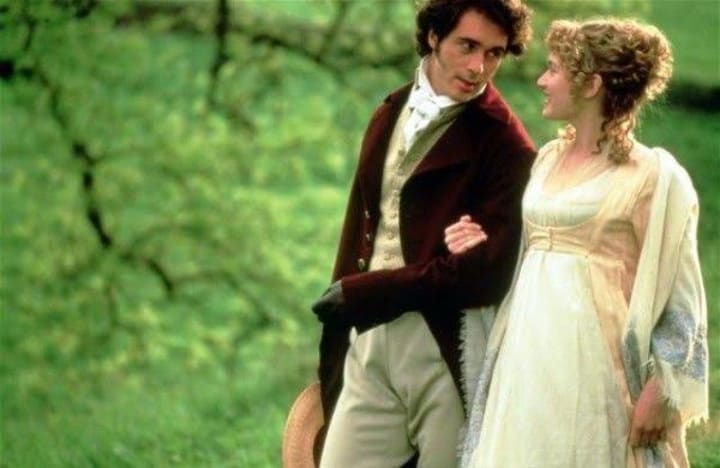 Ok, this individual scores a little higher because in many ways he is a victim of Regency society. Ok he gets another girl pregnant leading to him losing his fortune and dumping Marianne. These are asshole moves, but as we know he did love Marianne and intended on marrying her. I don't think his inherently an evil sociopathic person, just a coward.
John Thorpe: Northanger Abbey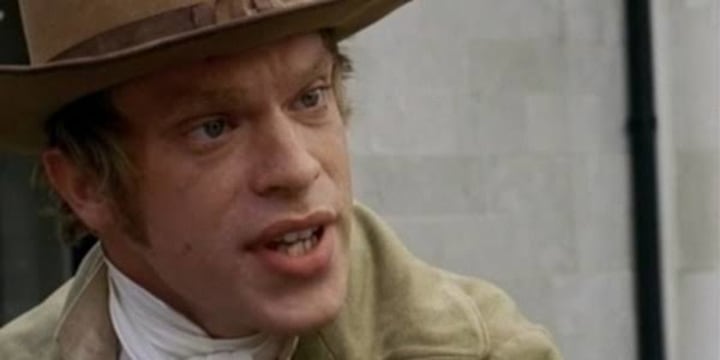 There's a reason most fans would be pressed to recall this guy. Thorpe is a rude, possessive and petty as hell. His entire interest in Catherine is based on a misunderstanding about her finances! He spends the majority of the book either talking about his horses or bullying Catherine into avoiding her friends. This is the kind of guy that will call you a bitch online when you politely tell them your busy. The only reason why he didn't score lower on this list is he wasn't interesting enough to ruin the reputation of any innocent ladies.
Frank Churchill: Emma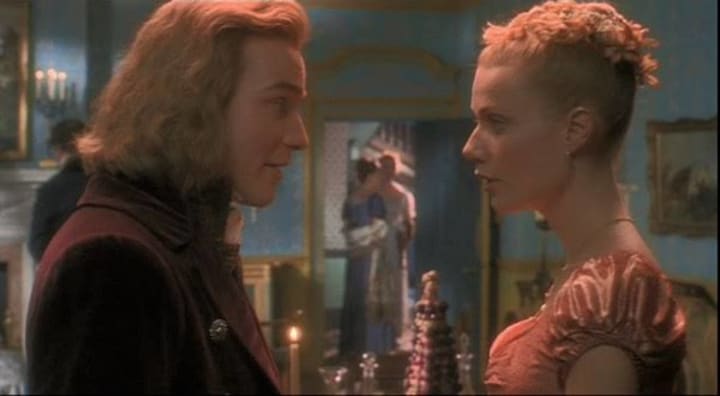 I guess we can all agree that Frank Churchill is a liar and an opportunist. Not only does he hide his engagement, he spreads rumors about his fiancé Jane Fairfax linking her to a scandal! He then flies openly with Emma. I feel sorry for Jane, she's basically marrying a con artist.
Reginald DeCourcy: Lady Susan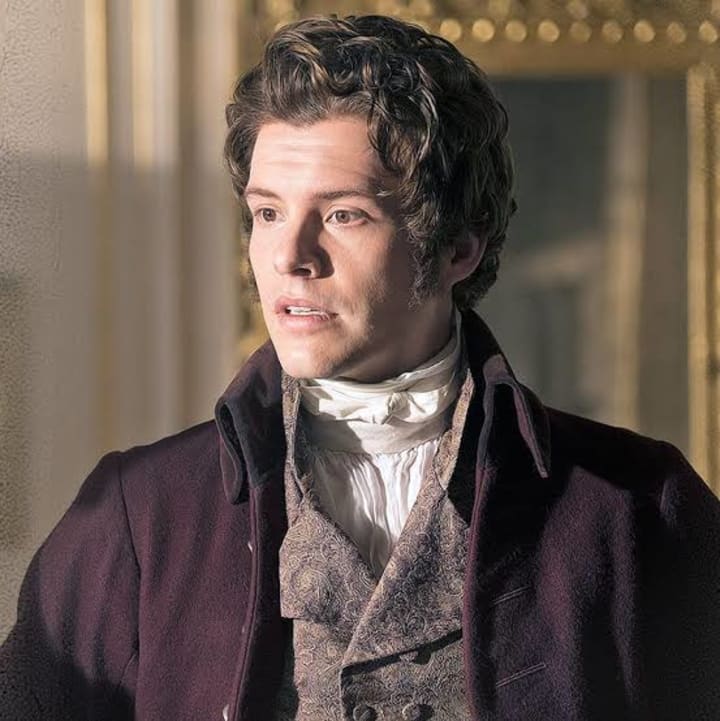 Reginald is probably Jane Austen's first romantic hero. He appears in the more obscure Lady Susan, a book published long after Austen's death. Reginald is charming and witty, but also incredibly gullible. He easily falls for the manipulations of the anti-hero Lady Susan. Reginald is also readily goaded into saying cruel things about other women.
Mr Knightly: Emma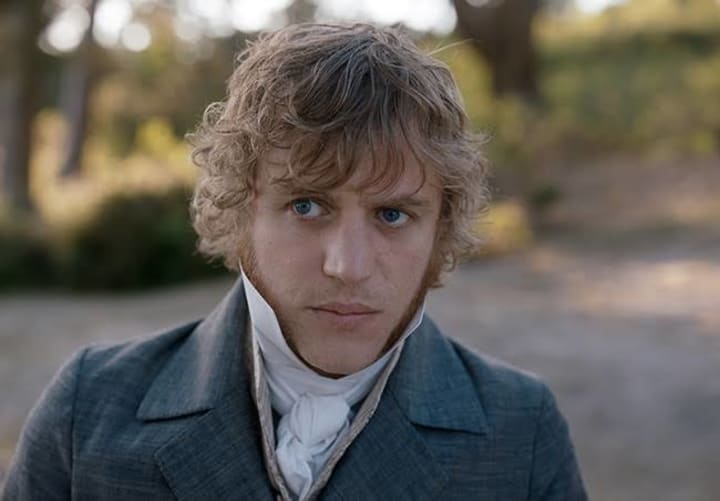 Mr Knightly is a moral noble man. He is also way older than Emma and remembers what she was like as a small child! There is just something very unsettling about that. Their relationship veers from scolding to friendship. I feel like the age difference wouldn't be as creepy if he didn't mention Emma's behavior as a little girl.
Edward Ferris: Sense and Sensibility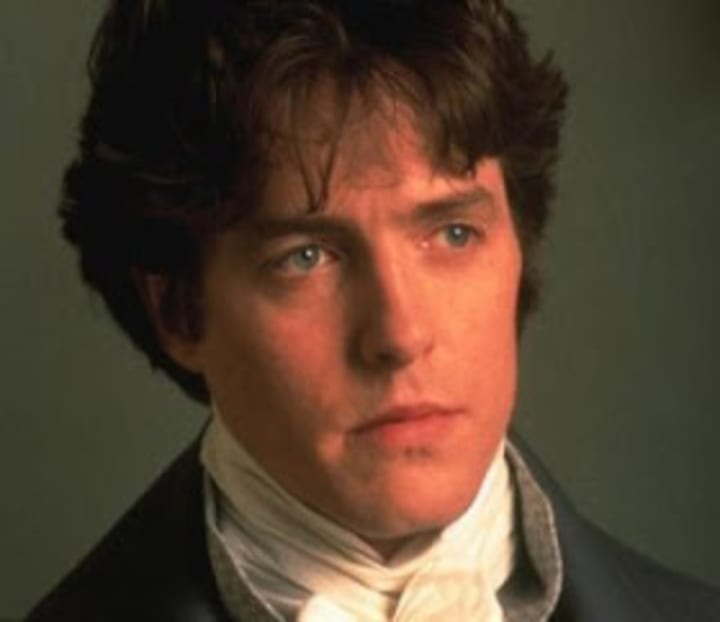 Edward Ferris is a sweetheart! Although described as not being attractive his kindness wins Eleanor over. He is also a man of honor who refuses to dump his previous fiancé. Only issue is he takes a while to stand up to his family.
Fitzwilliam Darcy: Pride and Prejudice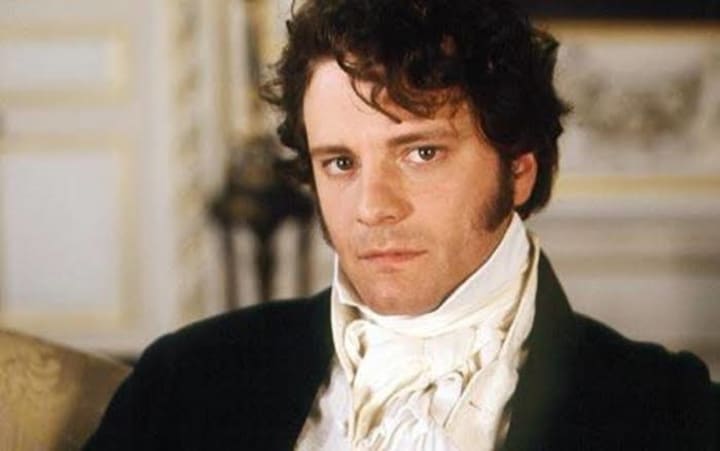 Nope! Despite the actors playing him Darcy is not number 1! Ok granted he saves Elizabeth's family however this doesn't judge the fact he is a bit of a snob with the personality of a grumpy wombat. Who cares if The Bennett's are loud? Who cares if Mary plays the piano a lot at balls? Calm the hell down, Darcy. I don't think I could spend the rest of my life married to that much intense grumpiness.
Edmund Betrum : Mansfield Park.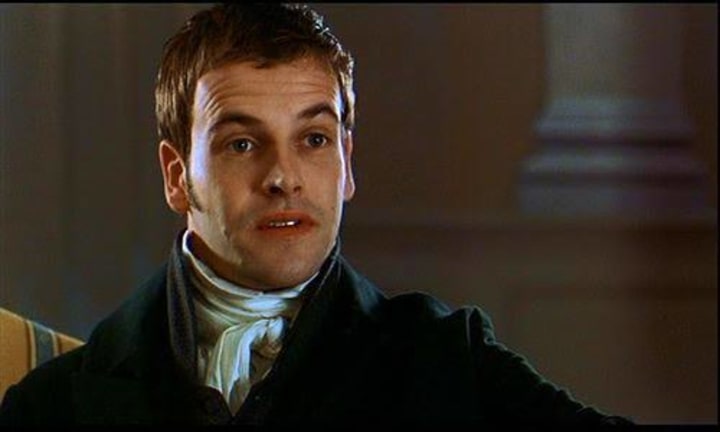 The sweet and pure hero of Mansfield park! Edmund is basically that nice Christian boy who marries a nice Christian girl after high school. He tries to see the best in everyone and refuses to judge. He is however a little naive, and it takes a while for him to see the true motivations of Mary Crawford.
My top one Jane Austen guy: Henry Tilney Northanger Abbey!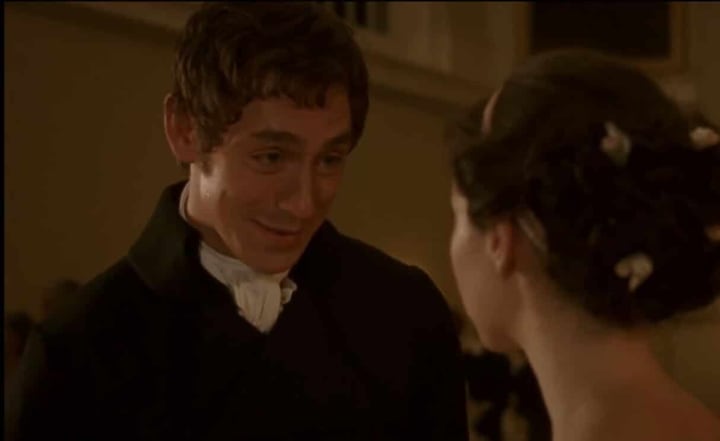 When I first read Northanger abbey, I swooned! Not only is Henry funny, he also has actual conversations with the leading lady about books! They have stuff in common! They joke and laugh together! Henry is also kind towards his family and quick to forgive. He is brave and refuses to deal with his father's crap. Basically he is the kind of guy any girl would want.