A Look Back: 10 of 2018's Biggest Box Office Disappointments
To soften the blow of 2019's box office hardships, here's a look at the prior year's colossal fumbles.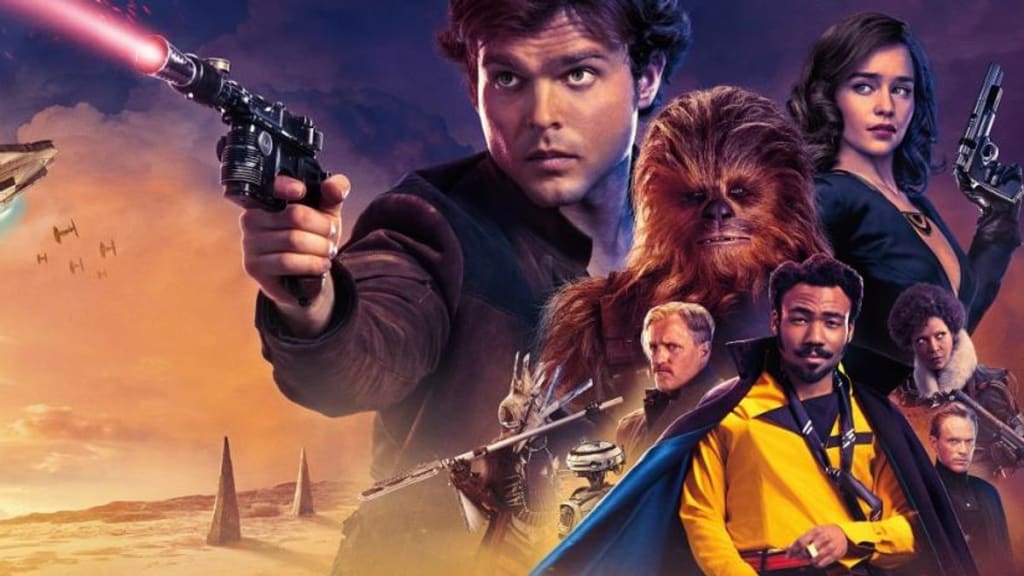 There has been some great content coming out for television, as well as streaming services, and the world of cinema continues to put out some fantastic titles. But not every release that makes its way to the big screen results in financial glory, and some don't even make a profit. There is one term studios want to avoid like the plague when it comes to how their films finish up monetarily at the box office.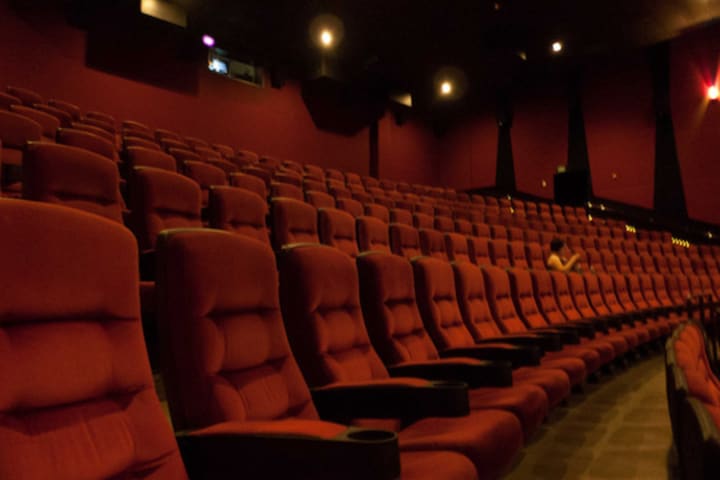 This dreaded term, which strikes fear in the hearts of executives in the movie biz everywhere, is called a flop, which translates to a film which has garnered financial losses that are not only newsworthy but downright embarrassing considering how much was initially put in. 2019 saw a good number of hits and flops alike, but some of which stand out as the worst of the worst. While it hasn't been ideal for studios, its pales in comparison to last year's list of box office duds. With 2019s box office faltering, especially when it came to the summer haul, let's take a look back at 2018s biggest misfires.
THE MORTAL ENGINES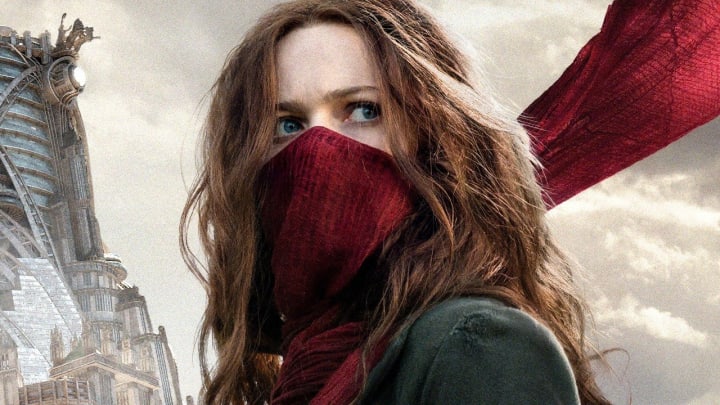 One of the last year's most epic flops came from a guy who usually fares very well when adapting a literary work into a live-action film. Peter Jackson's Mortal Engines had a budget of over $100 million and spent tens of millions in total for global marketing costs. The total loss on this film about a dystopian future where cities exist on wheels and battle for resources could be anywhere between $100 million to $125 million.
Jackson, who is notoriously known for his work on The Lord of the Rings films, was the executive producer of the film. Mortal Engines starred Hugo Weaving who was also in The Lord of the Rings films. So, one would think, armed with all this LOTR experience, it should have been a guaranteed victory. However, that was far from the case. Of the many reasons attributed to the whipping this picture took at the box office was the hard-to-comprehend story. It also came out to a pretty crowded lineup of titles, including Sony's hit animated film Spider-Man: Into the Spider-Verse and Clint Eastwood's The Mule. Mortal Engines was supposed to be a holiday treat for Universal but ended up being a yuletide nightmare for the studio.
SOLO: A STAR WARS STORY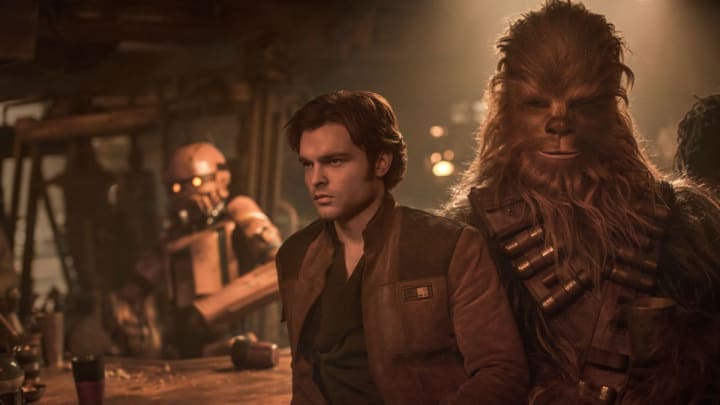 When discussing Hollywood flops and box office bombs, one does not usually see a Star Wars title on the list. But, as the old saying goes, there is a first time for everything. Unfortunately for Lucasfilm, it came with their second attempt at a spinoff film to origin the character of Han Solo, played initially and made famous by actor Harrison Ford. The role is one of the most popular of the franchise's, and with the recent success of the rebooted Star Wars films, it seemed like a telling of Han Solo's origin would work. Not only did Solo not work, but it resulted in the Star Wars saga's first flop.
After reshoots and firing the original directors, the film had an uphill battle. But poor marketing resulted in the movie having a miserable opening weekend, with a 65.3% drop its second weekend. And with a reported budget of well over $250 million and only returned a total of $392 million. After massive financial success with The Force Awakens and The Last Jedi, the Solo film, that lost money when factoring in the cost of marketing and reshoots, rung Disney's bell and made them rework their strategy moving forward with Star Wars films.
GOTTI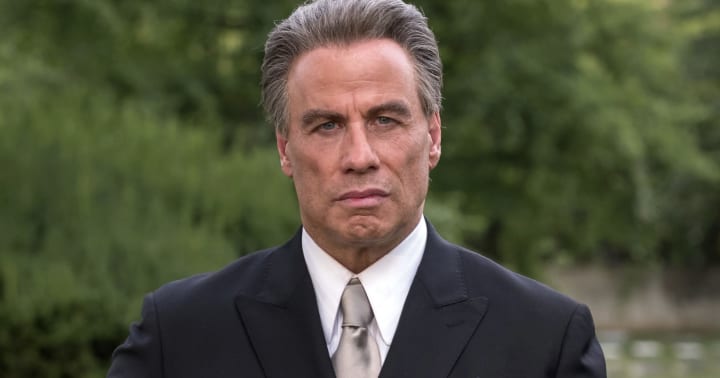 Gangster flicks usually do very well at the box office. They do exceptionally well financially if it stars a big name actor and the story is based on actual events. And it's no question, if it is a famous crime boss that ended up being a household name, it seems like a no brainer that moviegoers would flock to that release. Well, in the case of John Travolta's run as mobster John Gotti, none of those things worked out, as the film was whacked at the box office execution-style.
This is a film directed by Kevin Connolly, who played E on Entourage,and was made by Moviepass, a bargain movie ticket subscription service, which is continuously in the headlines with financial issues. Gotti tells the story that plays out like the ghost of John Gotti is telling the story of himself, John Gotti, which ends up seeing a bunch of people talking about John Gotti. So there is that and the fact that it plays like the poor man's version of Martin Scorsese's Goodfellas. Between the exciting accents and the lack of a coherent story, it is no surprise that this one only made $1.6 million from 503 screens.
THE HAPPYTIME MURDERS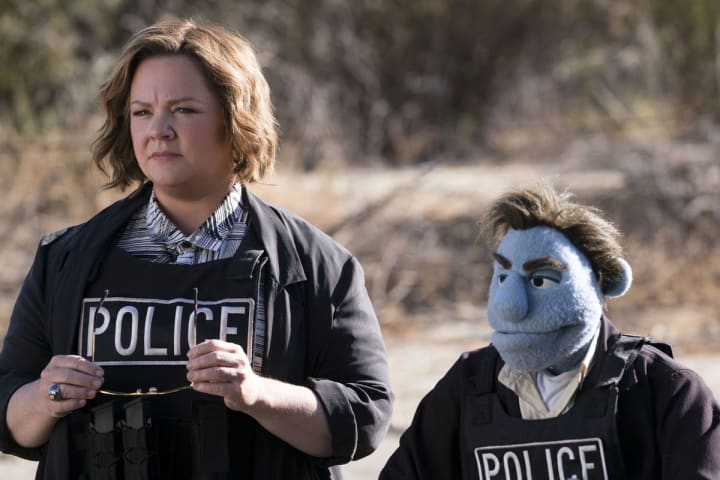 There was once a time when puppets ruled the entertainment industry. Jim Henson and crew came in and took the world of TV and movies by storm. The Muppets,Sesame Street, and The Dark Crystal are all classic examples of how successful a puppet-filled title can be. In the case of The Happytime Murders, that time of puppet glory has passed. The R Rated passion project of Brian Henson, son of Jim Henson, was a colossal disappointment at the box office.
The film stars comedy powerhouses like Melissa McCarthy, Elizabeth Banks, and Maya Rudolph. The story follows a detective attempting to solve a series of murders revolving around a popular show. This colossal misfire across the board, which had a moderate budget of $40 million, ended up being McCarthy's lowest opening in years. Usually, an end of August release is pretty open and has little competition. So it didn't help that the film went up against the likes of Crazy Rich Asians, The Meg, and Mission: Impossible—Fallout, which were three standouts when it came to the 2018 box office returns.
ROBIN HOOD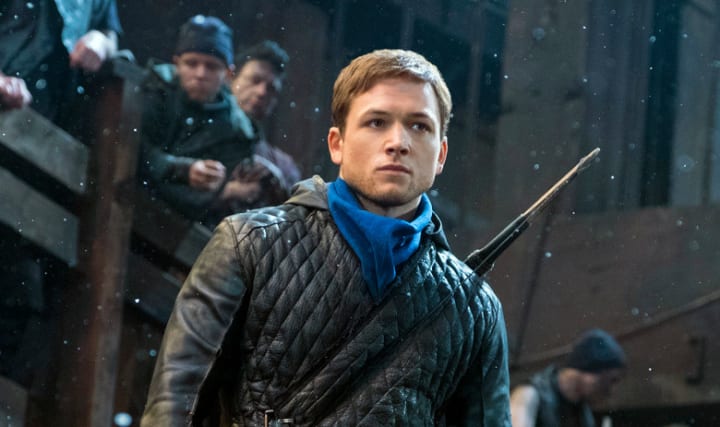 The tale of the hooded, arrow-wielding vigilante, who steals from the rich and gives to the poor, has had many iterations make their way to the theaters. Most of which have been very lackluster and don't resonate well with audiences. The latest attempt at bringing Robin Hood was hoping to break the streak of sad attempts at the classic story, and came up short.
Robin Hood's opening weekend, the film grossed a mere $22 million at the domestic box office on a $100 million budget. This sets up the film starring Taron Egerton, Jamie Foxx, and Ben Mendelsohn to be one of the biggest flops at the box office of 2018. The film that released eight years after Ridley Scott's version is now going to be considered one of the worst attempts at a Robin Hood movie. It currently sits on Rotten Tomatoes with a 16% rating and critics on average see this film at 3.9/10. So none of these numbers associated with this film are good, and Hood will have to steal from a lot of rich guys to make back the money on this one.
THE DARKEST MINDS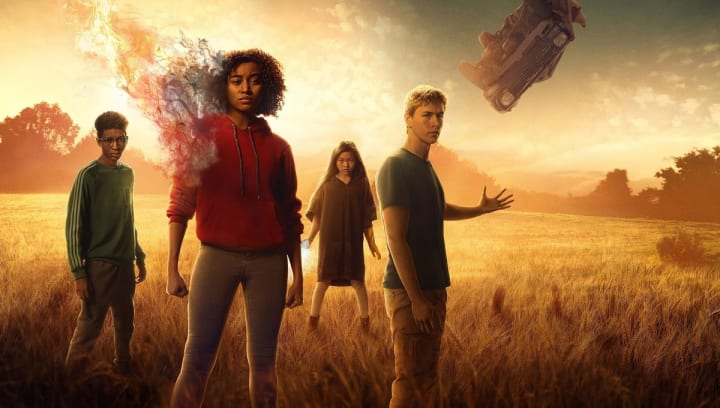 YA titles were once a guaranteed victory at the box office. From Harry Potter to Twilight and all the young adult titles in between, they brought in a solid return for studio executives. So when a property like The Darkest Minds comes across the table, one would think that every studio would bank hard on this one. Well, 20th Century Fox thought $34 million would be enough to launch a new successful franchise, but this was not the case. That budget, on top of the marketing costs, would not be recouped on this beast, as it brought in $41 million, becoming a dark spot in the minds of the people that made it.
A $6 million opening weekend doomed the film with a storyline that is ridiculously similar to the X-Men franchise. A group of powered kids goes on the run from those that want to control or stop them. The source material doesn't really offer anything new for audiences with all the Marvel and DC films coming out. The movie feels like a bloated CW pilot, and after its muddled marketing campaign, it was no surprise that The Darkest Minds made this list.
THE HURRICANE HEIST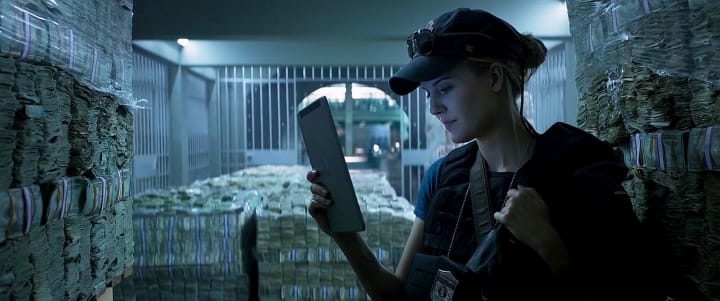 Rob Cohen is the guy who was there at the beginning of the Fast and the Furious franchise, but has not been involved for some time now. His next significant cinematic endeavor came in the form of The Hurricane Heist. After doing well in pre-sales at the European Film Market, the film's title was changed from Category 5 to the ridiculous Hurricane Heist. This was done so because this was thought to be the first of many major crime cash grabs during a severe rainstorm.
The film was not screened to critics and was reported to have spent over $30 million in marketing with a budget of $35 million. The film that stars Ryan Kwanten, Maggie Grace, and Toby Krebell failed to come anywhere close to those numbers, as it only brought in a measly $6 million. The only way this crazy caper film was going to bring in kind of money needed to recoup was if the producers were secretly concocting an actual hurricane heist for the $102 million that was being sought after in the film's story.
WELCOME TO MARWEN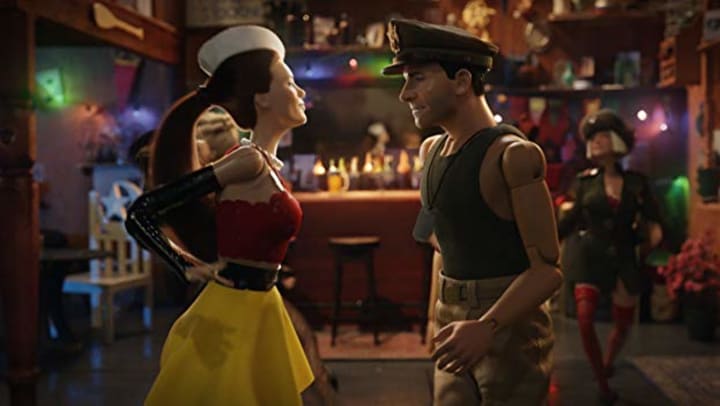 The 2018 holiday season was pretty bleak at the box office, especially for Universal's Welcome To Marwen. The film is about a man that survives a hate crime beating and uses toy photography to cope with the trauma. The film depicts him interacting with the toys through animation. Marwen starred Steve Carell and was directed by Robert Zemeckis. And all that has resulted in the movie with one of the worst wide-release major studio debuts of 2018.
Welcome to Marwen had a budget of $40 million and the PTSD drama had a pathetic opening of $2.4 million across 1,191 theaters. Carrell, who has co-starred in 2018s critically acclaimed and award-winning film Vice, headlined the film that lost between $45 and $50 million after marketing costs at the box office. Along with Mortal Engines, this was another heavy blow to the sternum for Universal.
THE NUTCRACKER AND THE FOUR REALMS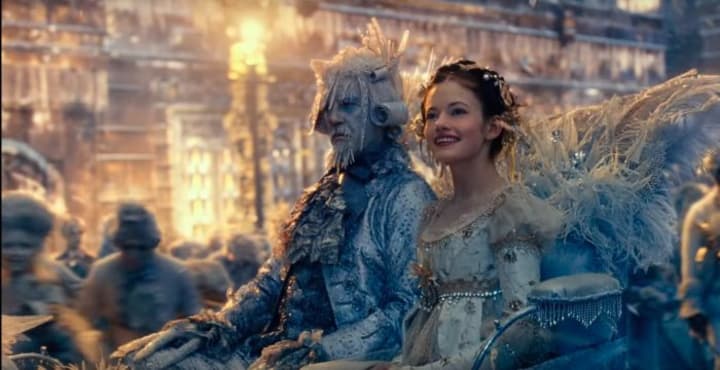 Disney is considered by many to be one of the top studios in Hollywood. So when the biggest moviemaker in the game puts out a stinker, it is definitely worth looking into. While this wasn't the mouses only blunder at the box office that year, it was one of the biggest. This must have felt like getting one's finger snapped off by a Nutcracker, which should come as no surprise as The Nutcracker and the Four Realms ultimately failed to reach an audience. With a price tag of $130 million, its debut was less than stellar, as the film only raked in $20 million in its domestic debut and $58.5 million worldwide.
The film starring Mackenzie Foy, Morgan Freeman, Keira Knightley, and Helen Mirren is based on the classic 19th century tale, as well as the Tchaikovsky ballet that the folk tale inspired. This lackluster reimagining that no one really asked for was Disney's worst opening wide-release since the $18 million BFG fiasco back in 2016. The Studio is lucky it had such box office hits as Avengers: Infinity War and Black Panther to help them balance out what was clearly an up and own 2018.
KIN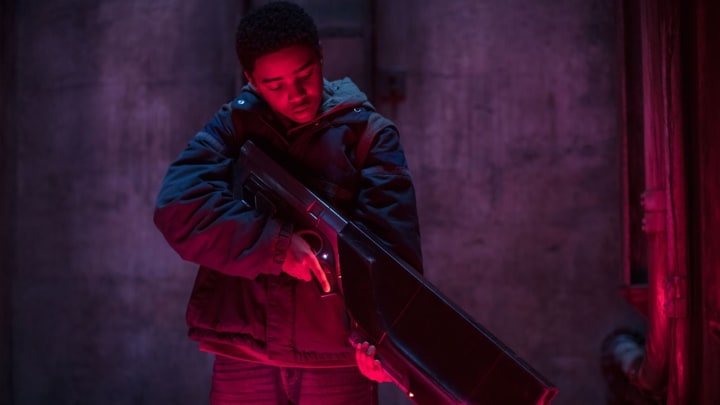 Kin was a sci-fi thriller that did not fare very well financially. The $30 million budgeted film had an exciting cast that one would assume would bring in a legit return when it came to the box office. This includes the likes of James Franco, Zoe Kravitz, Myles Truitt, Jack Reynor, Carrie Coon, and Dennis Quaid. All this star power couldn't get Kin to resonate well with audiences.
The film bombed at the box office on the first Friday it released, only managing to rake in $1.04 million in 2,141 theaters. The Lionsgate film did not bounce back from its dismal start as it only managed to bring in a final total of just over $10 million. Not enough buzz, poor reviews, and a lack of a compelling story made Kin one of those ambitious 2018 franchise starters that weren't worth the money it cost to make.
Reader insights
Be the first to share your insights about this piece.
Add your insights