A Dragon of An Angel
My Tribute To Naya Rivera A.K.A Santana Lopez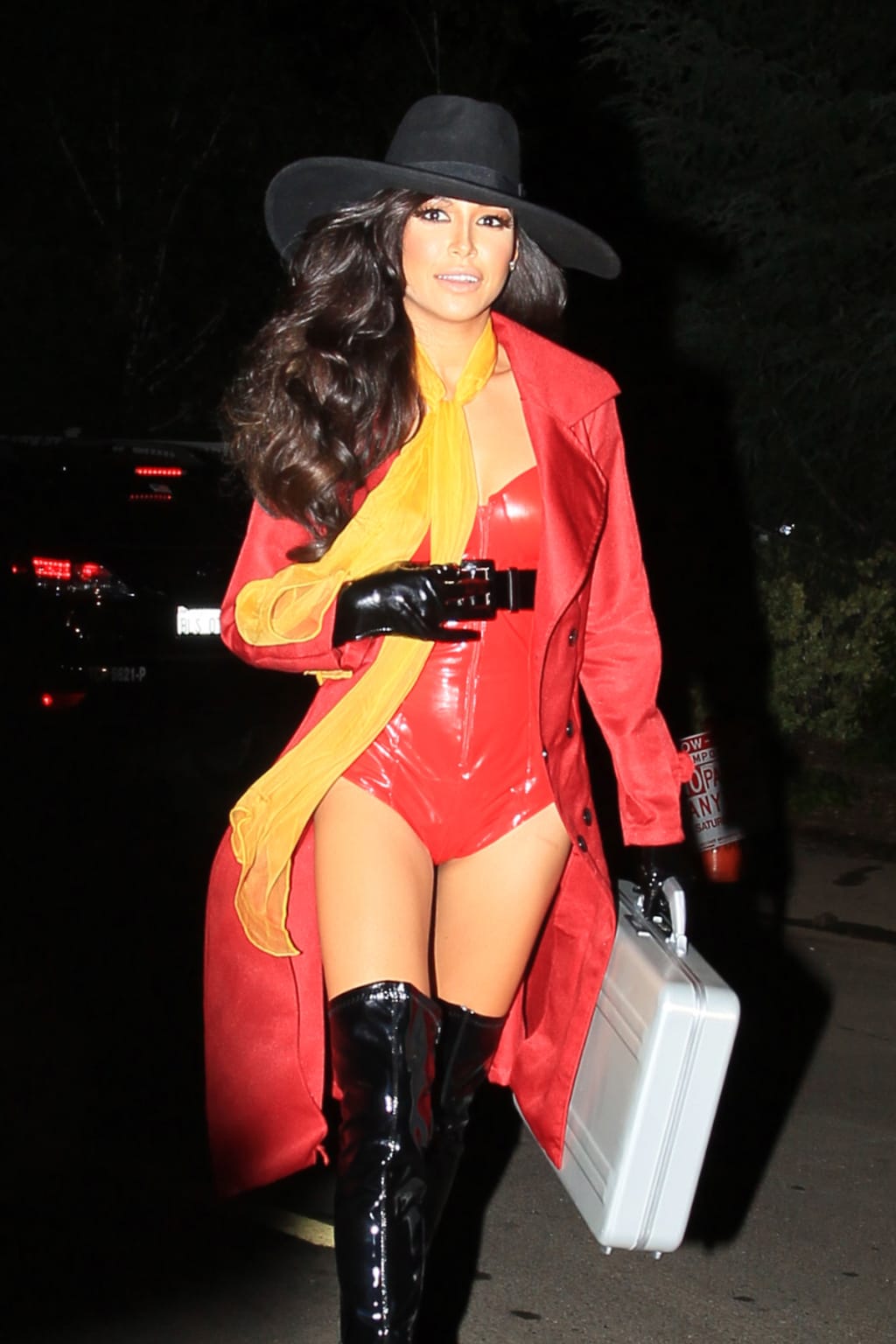 Angels don't always speak softly because they could roar like Dragons
The only thing I ever knew about Amy Whinehouse was Rehab, but one cold night in Kansas while watching Glee, I heard about another song from this songstress, and it was called Valerie. When Naya Rivera sang this song, I found others like "Our Day Will Come" and "Back to Black," which she would eventually do towards the end of the season.
No one could ever be Santana Lopez, whose insult could cut you to where your insides would be exposed or be brave enough to walk through the open gates of hell because she's got you back. Season three was the Best one from Glee beyond a shadow of a doubt and for many different reasons, which is irrelevant to mention right now without Santana being in those moments.
Naya had the most consistent storyline in the whole season from being shunned by her Grandmother when confessing she's Gay to the reaction when everyone found out, and the slap she laid on Finn was legendary. Just as a side-note, Naya did more justice with an Adele Mash-up then Rachel did with Rolling in the Deep.
On top of that, the whole run her chemistry with Heather Moris makes me put them at the top three for the best Television couple of all time. They fed off each other with no hiccups, and people wondered why I hate Barry Allen and Iris West, it's merely because I never rooted for them to be together. When Santana finally kissed Brittany during the Valentine's Day episode showing PDA, it made me happy to rewind that moment repeatedly.
The Adele Mash-up, when Santana sings the song, shows you see the range of emotions she's going through from being outed in a Politician's commercial, indirectly by Finn Hudson. Her facial expression and body language told us about being scared as well as worried about the backlash. Her vocals were just as good and clean as they ever have been during that number.
Before the Winter finale, the glee club came back together in season three and perform We are Young, once again Naya opened her mouth and sang the line, looking back it breaks my heart more than ever, I'm so selfish to want her to be alive with Josie. I'm so selfish because I want to see her act in something else, but I digress that one line was beautiful.
"The Angels never Arrived, but I could hear the cry, so someone carry me home...."
It takes on a whole new meaning, and tears are running down my face right now. I could go on about Girl On Fire being so excellent and chilling, the turning point where Santana finally goes out in the world to make a mark on it.
I don't like Lea Michele, who played the annoying Diva, Rachel Berry, and did a by the book version of "Don't Rain On My Parade."
Naya's version was the standard that Barbara would have loved. It proved what I've told everyone all along, Rivera as the better voice, but anything Rachel could do in her One-dimensional world, Santana can kill in hers.
Her run on Glee inspired so many girls to come out whether they were Hispanic or any other race. That's a legacy. She made me an Amy Whinehouse fan with one powerful performance of Valerie that will never be topped. That's legendary. Sorry, Barney.
Why do the good die young, and we are there wannabes who are front and center for everyone to "Love?" Why do real Angels get the ultimate gift of Heaven? I thought about this, and maybe it's their lessons they have given us so we could make this a better world to and built our legacies.
"The Angels Never Arrive, but I could hear the Cry....."
Your home Naya but your family, friends, and fans' hearts break so damn much without you. Thank you for Santana Lopez and evolving her character from one end of the spectrum to making her an iconic figure.
On an unrelated, related note, I see a picture of Naya wearing a costume of Carmen San Diego, if I could walk in thigh High Boots better. I think I'm going to go as that character but in she-wolf form for Halloween. I would be a sexy beast in bed, Baby.
celebrities
About the author
I like writing stories and believe that sins as well as tragedies can make you a think
I write about shows and movies from a unprofessional of view.
I could write smut but it's too easy
I am Me
Reader insights
Be the first to share your insights about this piece.
Add your insights