8 Insane Behind The Scenes Nollywood Stories You Never Knew About.
Are you ready for this one?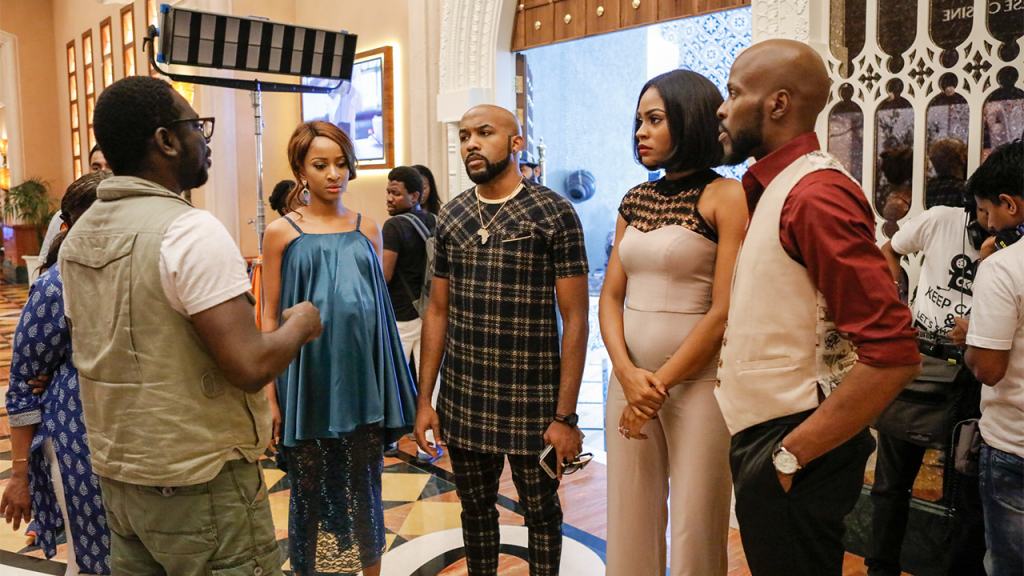 There's no other feeling like watching a movie that completely moves you. One that either makes you laugh, cry, shout, or leave the cinema (or computer tab) feeling better than when you came.
But as much fun as movies are to watch, the creation from pre-production to getting the final product we get to see can be a very challenging process. And of course under such high-tension situations, drama is bound to ensue. This is drama that we never really get to see, and sometimes this drama is even more sizzling than what we finally get to see on screen. This is why as a people we're always eager to hear about Behind The Scenes stories and mishaps, because we want to know all about the drama we didn't get to see when they yelled "Cut" on our favorite films and TV shows.
Today, I have compiled quite an interesting list of Behind The Scenes stories from Nigerian (Nollywood) sets that might shock you, warm your heart, or leave you screaming "Wait, What?!".
Are you ready to dive into this list? Then let's go!
1. Sola Sobowale Almost Had A Meltdown on the set of Wedding Party 2.
Can you imagine the tension actors and producers must feel when their movies are about to be released to the world? The fear of scrutiny, the judgement, the feeling that people might hate it.
Now double that by two and that is what happens when you're making the second movie in a franchise where your character was the most beloved in the first part.
This is was the story of Sola Sobawole, the 56 year old Yoruba veteran Nollywood actress who was unarguably the standout character from 2016's blockbuster, The Wedding Party.
Niyi Akinmolayan, the director of the second movie The Wedding Party 2 disclosed on his blog that he could "sense some tension particularly with Sola Sobowale. She was the star of the first one and was a little worried if she could top her previous performance."
He went on to disclose that, "Sola at a point almost had a melt down when I was with her. I spent over 2 hours assuring her people will love her as much as they did in the first one. Trust me, it is not easy making a sequel of a film people already love and own. Actors, even the strongest and oldest of them always approach new projects with some anxiety."
Wow! Well, there is good news for you Aunty Sola, we loved you just as much in the second one as we did in the first one.
Are we all in agreement?
2. Funke Akindele's First Meeting with Kate Henshaw.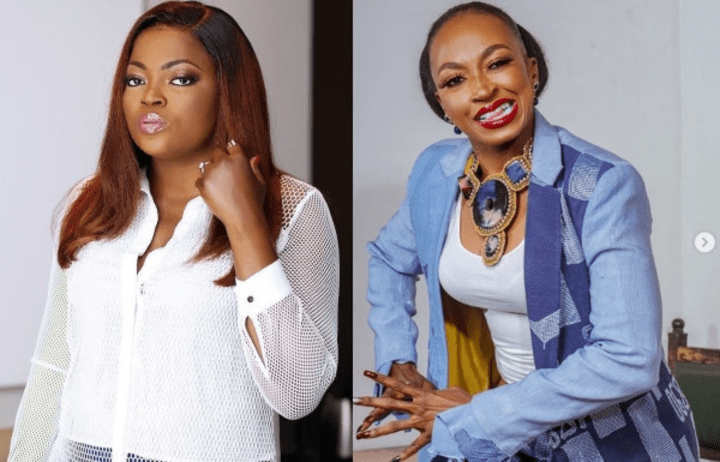 Being the new kid on the block is never easy. But being a new kid on a Nigerian movie set acting alongside heavyweight names in the game, that is intimidating. For a young Funke Akindele, this is the position she found herself.
On Kate Henshaw's' 48th birthday, Funke recounted a story of their first meeting in 1997. She said in her own words:
I'm sure Kate Henshaw can't remember the story I'm about to tell...... In 1997 when i started my acting career i met Kate Henshaw on the set of Naked Wire. That was my first experience before the camera so i was so nervous. I played the role of a waitress who was asked by the lead actor to tell the lead actress (Kate Henshaw) that he loved her. Immediately the director called ACTION,i started shaking because i was so nervous. Kate held my hands and told me that i could do it.

After the scene, i was so hungry but wasn't given food as (waka pass concern nau ) Kate saw me waiting and she went to tell them to give me food.
Wow! And all these years later, look at the both of them. Kindness truly is free and we all really don't know where anybody would end up tomorrow. Now look at Kate and Funke, both friends. Could you imagine if Kate was mean to her all those years ago? Hmm.
What do you think of this story?
3. Omoni Oboli VS Area Boys.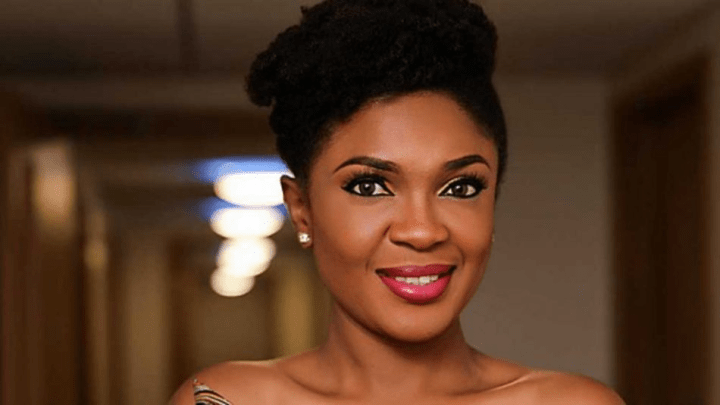 Omoni Oboli's relationship with area boys is a very complicated one. Sometimes, they're helpful to her (like the time in 2010 when she had a flat tire on 3rd mainland bridge and they came to her rescue) and then there are the times when she really hates them.
There are two instances that come to mind. The first one she documented about in her 2018 book "The Stars are Ageless".
In there, she recounts a story of when herself, Uche Jombo, Chioma Akpotha, and Ufuoma McDermott where filming for Wives on Strike.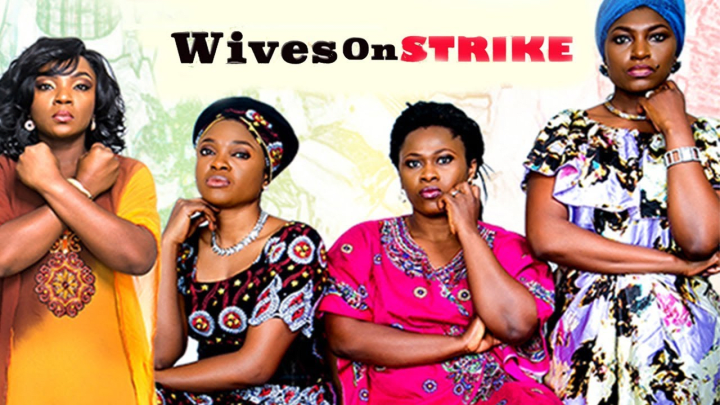 Area boys came and started to disturb their shoot and were threatening to destroy shooting equipment and disrupt the set. At first, Omoni and the other women were trying to bargain with them but when things started getting out of hand, Ufuoma McDermott said to the boys, and I'm paraphrasing here: "That thing that you drank this morning, me too I have drank it."
The good news is that on this specific day, the boys calmed down and they ended up being in the movie playing the role of well, you guessed it, area boys.
Another account that is documented was when on one of her sets, the area boys came disturbing again. This time she brought out her phone, recorded some of the mania and put it up on the internet with a plea to the Lagos State governor to do something about it.
Ha! The perils of being a Nigerian filmmaker. I do hope for the sake of filmmakers and we, the film watchers, this action and disruption of the area boys come to a rest, because this is just too bad.
What do you think of this story?
Before we go any further, I hope you're enjoying this story so far. If you are, then why not consider liking and following my Facebook page so you don't miss out on more interesting stories like this one.
Alright, now that you've done that, let us go on.
4. Elevator Baby Was A Completely Different Story Before Toyin Abraham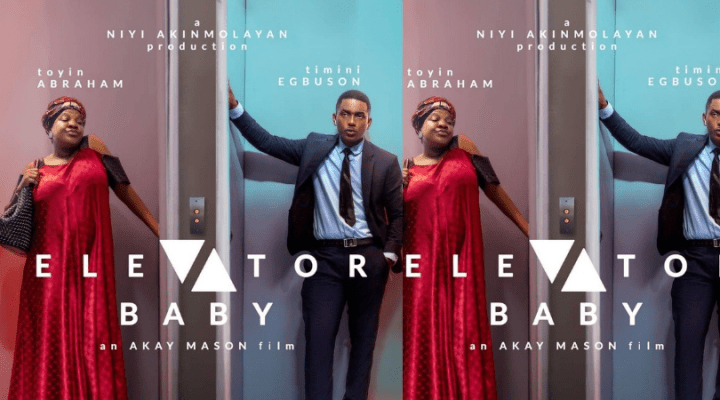 For those who might not know about Elevator Baby, here is the synopsis.
Elevator Baby tells the story of Dare (Timini Egbuson), a privileged young man with a fiery temper, who got stuck in a faulty elevator with a semi-literate pregnant woman in labour (Toyin Abraham). Dare is left with no choice but to try and save both mother and child. This experience brings him face to face with his inner demons.
Would you believe it then if I told you that the original Abigail character played by Toyin Abraham wasn't a Yoruba illiterate as we see in the movie. In fact, the original character was an educated woman.
Do you want to know a second shocker? The producer, Niyi Akinmolayan didn't even know Toyin Abraham was really 7 months pregnant when he contacted her about playing the role of a pregnant woman.
Ya! He wrote on his blog:
While talking, i realised, very surprisingly that she was 7months pregnant. she had been hiding it so she was actually shocked how i knew because she thought i did. i told her i didn't. i was sad because i wasn't sure i should allow a real pregnant woman play the role. She told me in the most yoruba way that this was destiny and she would play it. My mind started racing. Toyin Abraham playing the role is a big deal but Toyin Abraham playing the role with real pregnancy is a hit. i ran back to the office, called Akay and the team. we were going to rewrite the entire script making this woman an illiterate yoruba woman and even with our small film, we were going to do cinemas.
Can you believe it? This one little change in the movie caused an entire shift in the story that we finally get to see in film.
Crazy!
What did you think?
5. Juliet Ibrahim Was Sexually Harassed On Set.
Stories of sexual harassment on movie sets and in corporations are not new, yet they never cease to surprise me.
Juliet Ibrahim sat down with BBC Pidgin in July of 2019, and recounted a story of how when she just started acting, she was walking past a director who then grabbed her by the hand and said to her, "Juliet, look what you're doing to me."
When she looked down to see what she was doing, I'm sure you've guessed it by now. Yup, the director had an erection.
So what did she do? According to her, she ran of course.
To hear her recount the story, here is the interview with BBC Pidgin.
6. Chika Ike Had To Train For 8 Weeks To Play an Exotic Dancer.
Chika Ike's Small Chops was released in January of 2020 and in a sit down with Pulse TV, Chika expressed some of the hardships that came with playing an exotic dancer.
She said about the role:
Beyond the fact that I'm not a dancer, I don't even consider myself a good dancer in real life. But I had to live Nikita. I had to go to dance classes, intense ones, like really intense dance classes. I had sores, I was sore all over. It was a lot of flexibility. I had to be on the floor rolling my bum and it was crazy.
Wow! Sounds like a lot. Well, it all worked out in the end because her dance moves were on point watching the movie.
Do you think you can ever put your body through this kind of stress for a movie role?
7. Sola Sobowale Almost Fainted On The Set of King of Boys.
Who didn't love King of Boys? It is undoubtedly one of the best movies to ever come out of Nigeria and as usual, Aunty Sola Sobowale brought her A-Game to that movie.
In fact, maybe she brought too much of her A-game, and that was in part because of the pushing of the movie director, Kemi Adetiba.
In a sit down with Pulse TV, Sola Sobawole said that:
Kemi is a killer, I almost died. Kemi is a slave driver but thank God. She would say to me do you want to look bad on that screen at the end of the day, everything I am doing is for you to look and we thank God for the result but the one that baffles me is when she commends a scene and says that was nice, that was beautiful but says we should have another take and before you know it, we would have had 10 or 15 takes.
But during one particular scene, things took a bit of a left turn. Sola remembers:
I remember a particular scene we were shooting and I was already in action and I heard a distant voice faintly saying get Aunty S a chair, get her a bottle of water, I asked what was going on and Kemi said Aunty S, you are fainting and I sat down and didn't know I was shaking vigorously. That is the kind of director Kemi is, the type who sees the work and sees the person, other locations, maybe I would have been dead by now.
Wow! What a crazy story. To think she really pushed herself to the point of almost completely exerting herself. This is why Sola Sobawole is truly the powerhouse actress she is.
Did you like King of Boys?
8. Reminisce almost didn't play Makanaki.
If you saw King of Boys, then you know that alongside Aunty Sola Sobowale, the other breakout act was none other than the rapper Reminisce who played the now-infamous Makanaki.
But can you believe that Reminisce almost didn't take this career-defining role?
Speaking to HipTV, he said that first of all, it took 8 months of convincing before he finally agreed to play Makanaki. He said:
I wasn't so sure I could do it because I had so much going on at that time but Kemi Adetiba was able to convince me and this took about eight months. Though there were a lot of other names flying around but she said no, that she wanted Reminisce to do this.
After finally agreeing to do it, can you believe he almost quit on the first day of the job? Ya, he said to HipTV:
I took up the challenge and my first day on set, I saw Aunty Sola Sobowale in her full element. It was my birthday and Olamide was waiting for me at a night club but I had to shoot some scenes.

So, I saw her in her full element and I told Kemi I can't do this. She asked why I said look at this woman na, I can't do this. This woman is in another world, I don't want to mess up, I can't do this. But Kemi convinced me and said she believed I can do it and I went back home and returned to give my best like you all saw in the movie.
Thank God you finally agreed and you showed up for this Reminisce because this movie would certainly not have been the same without you in it.
What did you guys think of Reminisce in King of Boys?
Alright! That's all I have for you guys today. I hope you've had an enjoyable time reading the list. I have other just as fun lists and articles that you should check out here.
Once again, if you want to follow me and make sure you don't miss any new posts, you can like and follow my Facebook page here.
Finally, don't forget to share this post with family and friends you think might find it interesting. And if you're feeling very generous, you can always feel free to leave me a tip. No matter how small it is, it counts and I truly do appreciate it.
Until next time, have a wonderful rest of your day!