8 Best Movies on Netflix This Week
Fasten your belts as I take you on a journey of some thrilling and interesting Netflix movies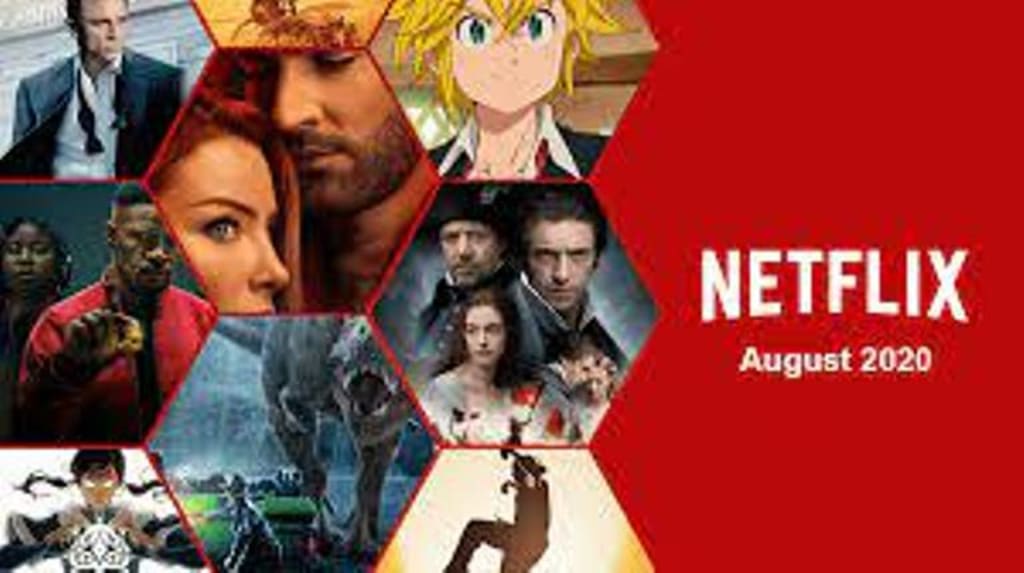 So am on a good mood today and I've decided to show some love, so fasten your belts as I take you on a journey of some thrilling and interesting Netflix movies that would definitely make your day:
1. DRIVE (2011): On paper (like in the pulp novel it's based on), Nicholas Winding Refn's tale of a taciturn getaway driver whose life spins out of control is familiar. But on the screen, the combination is uniquely intoxicating, a fresh, lurid, melancholy neo-noir with a hint of existential crime thrilling and, for some reason, an '80s-ish techno-pop soundtrack. Spinning its uncommonly entertaining yarn out of perilous characters and nightmarish scenarios, it feels original.
2. THE MASTER (2012): Director Paul Thomas delivers a steady but absorbing tale of a World War II veteran (Joaquin Phoenix) who falls under the spell of a charismatic philosopher (Philip Seymour Hoffman) whose teachings soon become the focus of a cult movement. Both Phoenix and Hoffman were nominated for Academy Awards. Of the films he has directed, Anderson has said THE MASTER is his favorite.
3. THE WITCH (2015): Delicately crafted with an eye toward historical accuracy, this existential horror film focuses on a New England family in the wilds of 1630 who believe a witch has cursed them. Anya Taylor-Joy's standout performance acts as a guide through the possessed-goat-filled insanity.
4. GREEN ROOM (2016): This film starts with an uncomfortable arrangement (a young punk band has booked a gig for a den of Nazi skinheads) and descends from there into expertly crafted cold-sweat terror. Thought it's primarily a siege scenario, the band barricading themselves in the dressing room after witnessing a skinhead-on-skinhead murder, the story goes on in more directions (figuratively and geographically).
5. SWEET VIRGINIA (2017): Jon Bernthal turns in a reserved performance in this quiet character drama about a broken-down rodeo rider who manages a motel in Alaska. When a killer (Christopher Abbott) comes to town, Bernthal will find courage to protect the life he's built for himself.
6. THE BALLAD OF BUSTER SCRUGGS (2018): Fans of the Coen brothers get a trail mix of stories in this anthology set in the Old West. A gunslider (Tim Blake Wilson) proves to be a little too arrogant when it comes to his skills; an armless and legless man (Harry Melling) who recites Shakespeare for awed onlookers begins to grow suspicious of his caretaker's motives; a dog causes unexpected grief while following a wagon train. Knitted together, the six stories are probably the closest we will get to a Coen serialized television series that this feature was once rumored to be.
7. UNCUT GEMS (2019): Adam Sandler is Howard Ratner, a gambling addict who sees opportunity in every game and in every customer who walks into his Diamond District jewelry store. When NBA player Kevin Garnett insists on taking a rare opal out on loan and championship ring as collateral, Howard can't resist the urge to use it as fuel for his vice, the film has been called among the best of Sandler's career.
8. THE IRISHMAN (2019): Martin Scorsese's long-in-the-making epic brings together three of the mob genre;s heaviest hitters in Robert De Nivo, Al Pacino, and Joe Pesci. But the story of Frank Sheeran (De Nivo), who allegedly he befriended and then betrayed union leader Jimmy Hoffa (Pacino), isn't your typical organized crime movie. It takes its time to examine the toll of a criminal life, from the alienation of Sheeran's family to the fate that awaits old men no longer capable of resolving their problems with violence. The de-aging effect aren't always convincing, but Scorsese's ability to weave a captivating gangster tail remains timeless.
Thanks for reading. If you haven't seen these movies, you had better do because you don't know what you're really missing. Don't forget to give a like, share and comment. I would appreciate tips too.