8 Best Friendships in Netflix's Sex Education
Netflix's Sex Education is all about relationships, but some of the most heartwarming scenes focus on platonic pairings.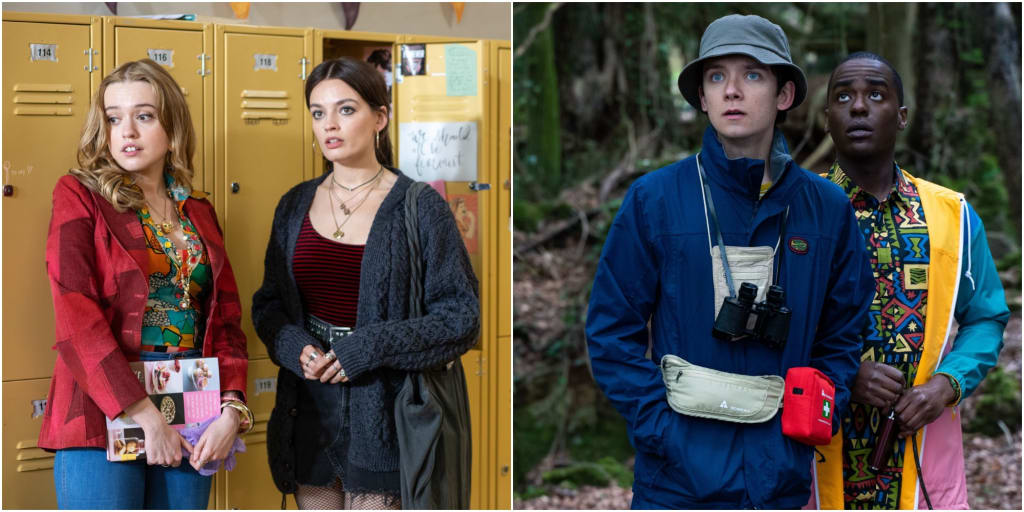 Aimee & Maeve, Otis & Eric
Netflix's Sex Education is all about relationships, but some of the most heartwarming scenes focus on platonic pairings. The heart of the show is Otis's relationship with his mother Jean, but one of his other key relationships is with Eric. Of course, as the show progresses, he forms a bond with Maeve, who has her own network of connections.
Though the show explores sexuality in all of its forms, it also dives into the emotional side of relationships. Often, Otis's therapy is more about people's identities than their physical sex lives. The story is driven by the characters' relationships to one another, but they don't always involve sexual interactions.
Otis & Eric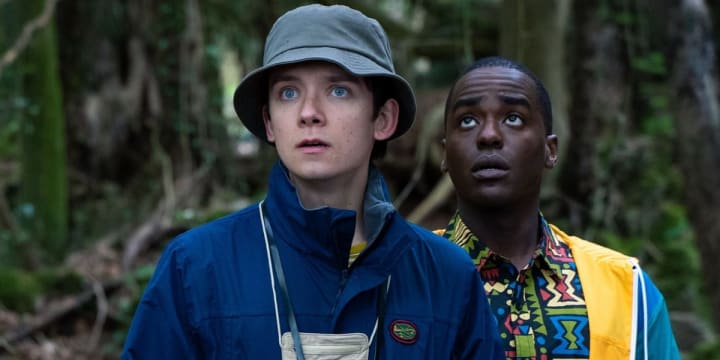 One of the central relationships of the show, Otis and Eric's friendship is built on years of misadventures. The two teens balance each other out; Otis with his quiet awkwardness, and Eric with his exuberant confidence and energy. They share many of the same interests, like gaming, but are also very different from each other in other ways.
Otis can teach Eric informative things, while Eric gives Otis his cultural education. Eric is loud, Otis more contemplative. They understand each other despite their differences and so far, they've been able to come back from any disagreements by talking it out and forgiving each other.
Maeve & Otis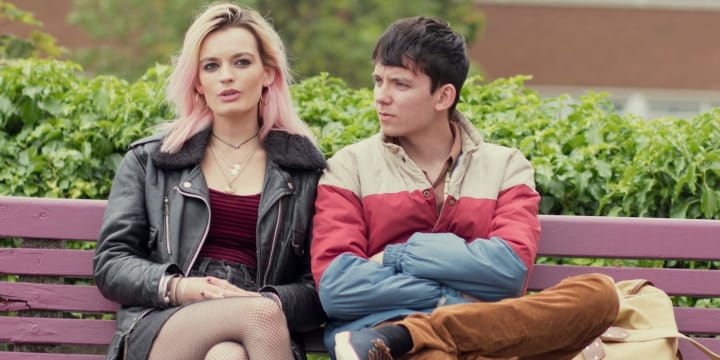 Often, the best romantic couples start out as friends. Otis and Maeve may have missed a few opportunities to connect romantically, but the result has been an endearing friendship, and one of the most developed relationships of the series.
These two get each other in ways that none of their other peers do. They share the same interests where their respective best friends don't, like reading and philosophy, and they have the same wry sense of humor. Otis would go to any lengths for Maeve, even bailing on Eric, and Maeve knows she can rely on Otis for anything. Their business is a testament to how well they work together, and despite their contrasting reputations, they're matched in intellect, both emotional and academic.
Aimee & Maeve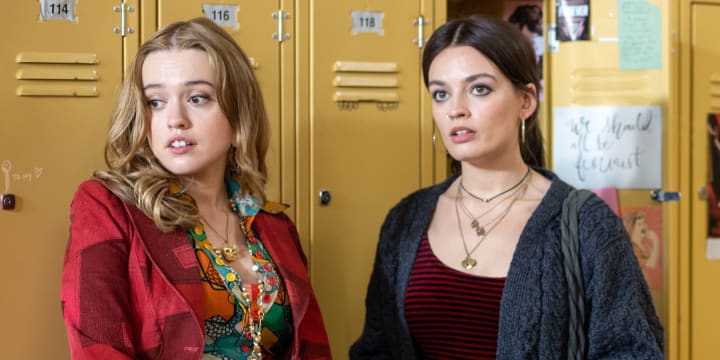 Aimee and Maeve are two of the most unlikely friends in the series. Their peers seem to agree because, in season 1, the two girls keep their friendship secret. They meet up in the asbestos-ridden bathrooms so Aimee's clique doesn't spot her with Maeve, whose reputation isn't the best around campus.
Aimee seems much more frivolous than Maeve, coming from a more financially privileged family, and Maeve seems a lot smarter than Aimee. The girls also hold different opinions about dating, apparent when Maeve asks for Aimee's advice about Jackson. Lastly, they have completely opposite personalities, which is apparent in the way they clothe themselves. Aimee is bright and bubbly, always wearing vibrant colours and fancy shoes, whereas Maeve is darker and brooding, and she mostly wears dark clothes and boots.
Despite their differences, these girls are very supportive of one another. Aimee attends all of Maeve's Quiz Head tournaments, bakes her a birthday cake, and encourages her to tell Otis how she feels. Maeve encourages Aimee to be herself and not listen to the Untouchables, helps her choose a career path, and supports her through her trauma following a sexual assault.
Adam & Ola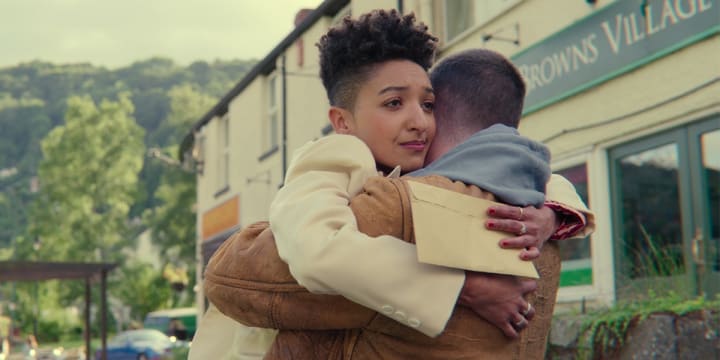 Another unlikely friendship, Adam and Ola's bond is one of the most organic in the show. They don't meet until season 2 when they work at the convenience store together. At this point, Ola has heard of Adam, but she hasn't witnessed his behavior firsthand, so her impression of him is relatively fresh when she does meet him in person. This is probably the reason why Ola is the only person Adam really spends time with.
At Otis's party, Adam sees that Ola is angry, so he takes her to smash stuff at the scrapyard. This is the first time they bond over shared emotion. They may not have a lot in common, but they find solace in each other when nobody else in their lives understands what they're going through.
Later, Ola defends Adam to their boss when the store is ransacked, but she only ends up getting fired along with him. Adam asks her why she offered to lose her job for him, and she responds, "You're my friend." He says that nobody's ever called him their friend before, then he scoops Ola up in a hug.
Jean & Maureen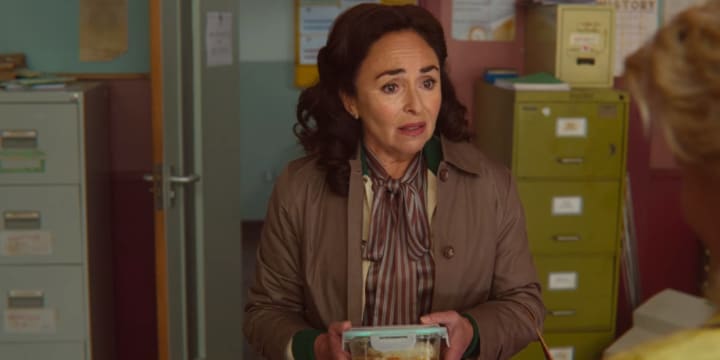 Maureen isn't a major character in season 1, but she appears more regularly in season 2. As her marriage with Mr. Groff falls apart, Maureen grows closer to Adam, but her life still feels suddenly empty. When dropping off Michael's lunch at school, she meets Jean. The two women seem to understand each other and meet up later for drinks.
They bond over their shared experiences of divorce, and they both admit that they don't have many friends. Though Maureen feels free after separating from Michael, she also doesn't know what to do with herself. Jean helps her feel wanted and valued, and she also encourages her to explore sexual pleasure after years in a passionless marriage.
Jackson & Viv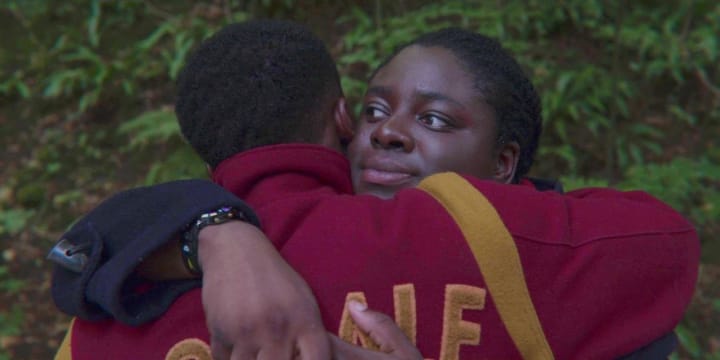 Jackson and Viv are yet another unlikely pair, but one that works perfectly. They come from totally different social circles and don't expect to become friends, but they end up enjoying each other's company a lot. Viv starts out as Jackson's tutor, and he, in turn, helps her try to impress Dex, who she has a crush on.
Instead, Viv helps Jackson realise that there's more to life than swimming. She mentors him as he begins his acting career, beginning with the role of Romeo in the school's musical production. Jackson, on the other hand, helps Viv realise that she doesn't really like Dex as much as she thought she did. Her disillusionment leads her to see that Jackson is struggling underneath his cheerful exterior. She alerts his mothers, knowing he'll hate her for going behind his back, but also showing that she really cares about his wellbeing. Eventually, Jackson thanks Viv and they become friends again, having drifted away from their respective friend groups.
Otis & Ruby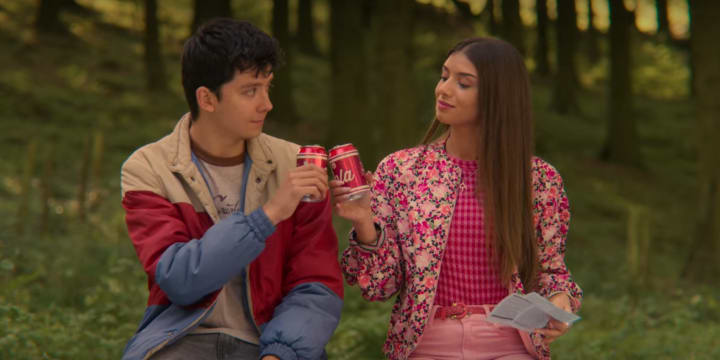 Perhaps the unlikeliest friendship of all, Otis and Ruby are forced to come together when they wake up in the same bed the morning after Otis's "small gathering". They embark on a frantic search for a morning-after pill, which Ruby insists must be kept secret.
The two skip school and bond as they get to know each other. Though they aren't similar in any way, really, they connect on an emotional level, which is more important. Otis realises that Ruby has problems in her life, too, and Ruby sees past Otis's reputation to realise that he's a kind person.
The Girls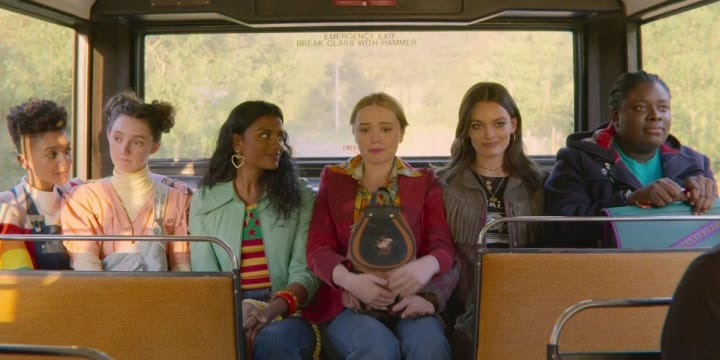 Some of the most empowering moments of the series - so far - tend to involve the girls banding together to own their identities. In season 1, Aimee, Maeve, Lily, and Olivia support Ruby when an explicit photo of her goes around, even though Ruby isn't the nicest person. The girls come together again in season 2 when Aimee is assaulted on the bus to school.
She keeps the incident quiet, but the trauma builds up inside her. At the end of the season, she admits that she hasn't been able to catch the bus since then. Ola, Lily, Olivia, Maeve, and Viv all share stories that are too much like Aimee's. Ola suggests they go to smash junk at the scrapyard Adam showed her. The girls cheer Aimee on as she declares and exerts her anger. The next day, they join her to catch the bus to school together.