7 Telltale Signs Your Celebrity Crush is Totally Into You
Timing is everything; know when to make your move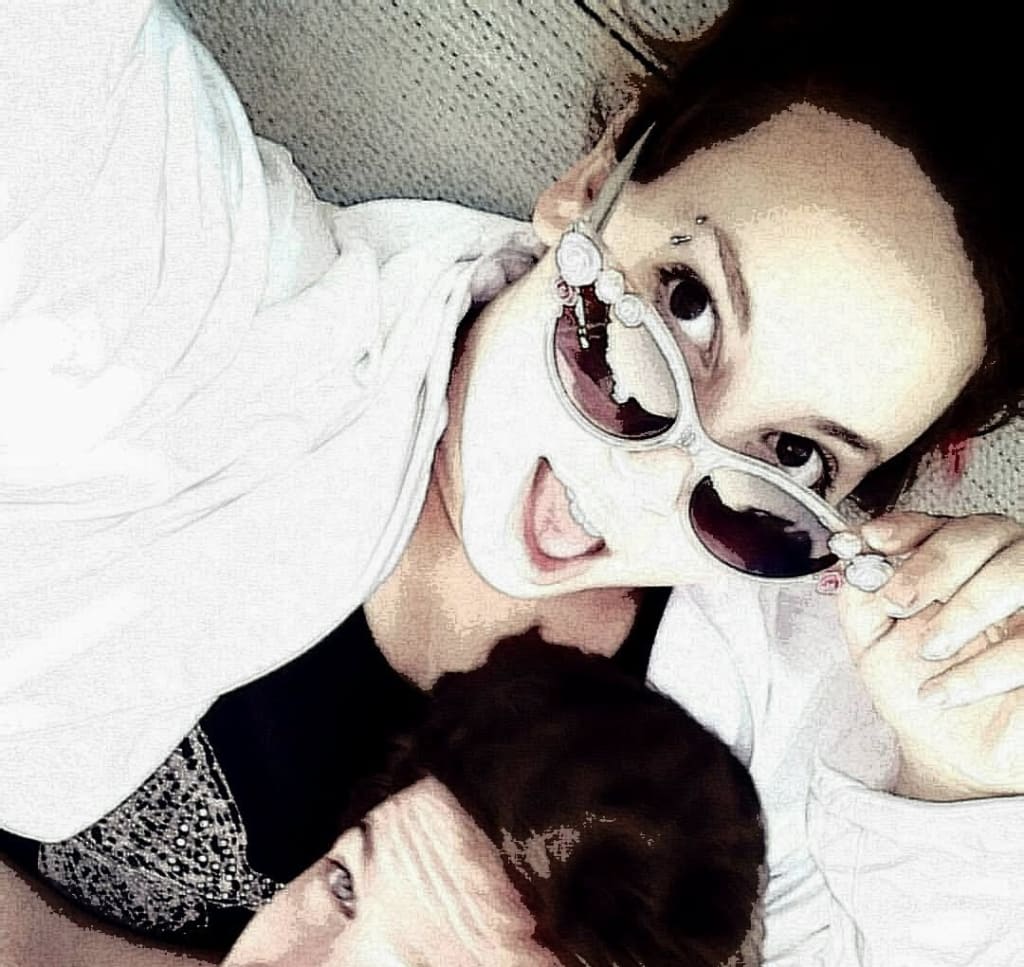 Photo by Denise Shelton
Is there a certain celebrity who makes you swoon? Do you yearn to be their special someone…"flesh to flesh"? Of course, you do!
Whether you're just looking for a booty buddy or a white-hot love connection, how do you know your celebrity crush is open to your stepping it up? These seven telltale signs indicate your tree of love is about to bear some luscious fruit!
1. They initiate frequent communication with you
Does your crush show up repeatedly on your Twitter feed? Do they regularly send you photos on Instagram? Do they go on Howard Stern's Sirus XM radio show and bare their soul? Look for phrases like this that show they genuinely care about you:
"We're more dependent on each other than ever." —Matthew McConaughey
"I love the Earth, and I love you." —Ellen DeGeneres
"Welcome, welcome, welcome!"—John Oliver
2. They take special care of their appearance
When they post on Instagram, are they looking their best? Are they wearing something cool? Is their hair clean? Does it look like they're wearing make-up?
Do you think they sit around the house like this every day? Of course not. They only do this when they want to look their best for you! Before you pick up your phone, be sure you're looking your best for them, too.
3. They are interested in your life
Do they ask you about yourself or show interest in your well-being? If so, it means they want to know you better!
"Tell me your story."— Shakira
"I hope you had a lovely weekend."— Stephen Colbert
"I want to hear from you."—Senator Sherrod Brown
4. They're always looking at you
Do they look directly into the camera when they're posting a video? Do they wink at you or, even better, blow you a kiss?
Do they stare at you open-mouthed from an upstairs window when you leap their backyard fence? If so, you can bet they find you very attractive!
5. They're nervous around you
Remember that time you ran into your crush at Starbucks, and you asked them to sign your baby bump?
When you lifted your dress and handed them your Bobbi Brown lip liner, how did they react? Were they shy? Did they blush and laugh nervously? Did they look like they wanted to be anywhere but there?
Don't be fooled. You had them all hot and bothered, honey child! Their dream was standing before them, and, just like a day-one barista covered in cold foam, they panicked. So what if they motioned for their manager to intervene? Don't be discouraged. It's a great sign!
6. Their body language changes when you're around
Do they hesitate when you go to shake hands? Do they duck their head when you ask for a selfie? Do they noticeably stiffen when you approach them at a restaurant?
Do they give you a playful shove when you try to follow them into their limo? Physical touching is a sure sign they want you in their orbit!
7. You just feel it in your gut
When someone has feelings for you, you can tell. They don't have to say or do anything special. You just know, like when Jimmy Kimmel asks your crush if they have a stalker and the hilarious description fits you to a T. They're sending you a message that they think you're adorable!
Your friends may tell you you're imagining things or blowing them up out of proportion. They may even say that, if you're not careful, your crush will file a restraining order against you. Don't listen to them; trust your intuition.
Remember, the best judge of what your celebrity crush is feeling is you. You know them better than they know themselves, and you have 57 jam-packed Creative Memories™ scrapbooks beautifully enhanced with a fortune in Bo Bunny™ stickers to prove it.
"Love recognizes no barriers." — Maya Angelou (not even an electric fence)
If all of the seven signs are present, you are sure to make a big impression on your crush when you finally go for it and break into their beach house. They won't be able to stop thinking about you!
You can bet they'll be willing to spend a lot of money on you, too. Don't be discouraged if it's in the form of increased security and attorneys' fees. Remember, even fear is better than indifference. With anxiety, there's always hope. Do I hear wedding bells? I'll bet you do, too!
celebrities
About the author
Denise Shelton writes on a variety of topics and in several different genres. Frequent subjects include history, politics, and opinion. She gleefully writes poetry The New Yorker wouldn't dare publish.
Reader insights
Be the first to share your insights about this piece.
Add your insights