7 Most Underrated TV Shows on Right Now
You are missing out and you probably don't even know it.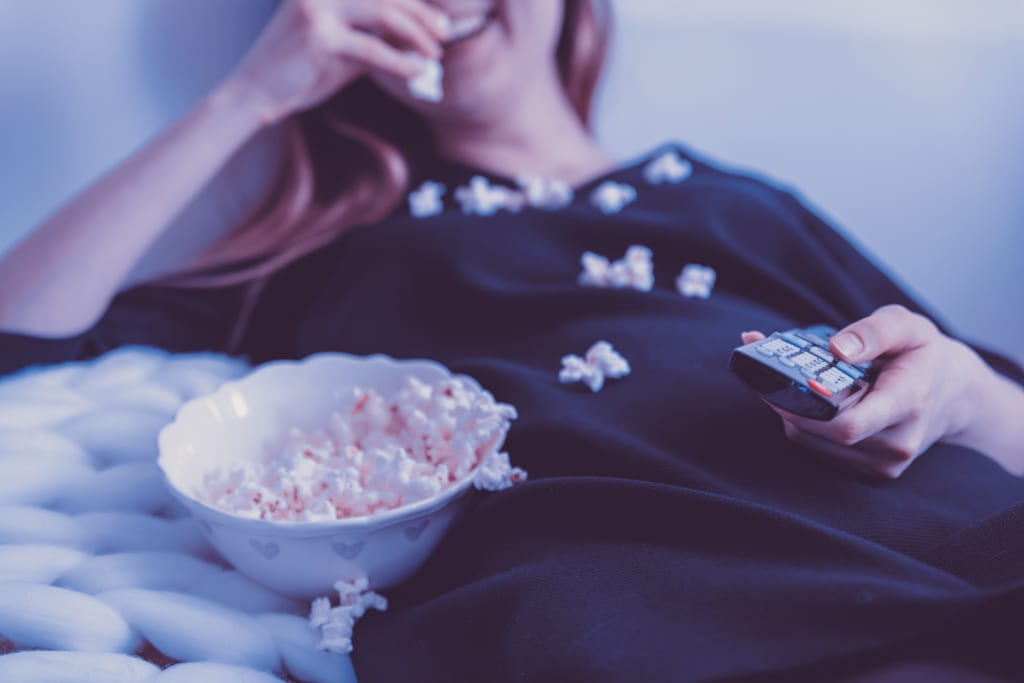 1. 'The Detour'
Jason Jones and Natalie Zea star in this brilliant comedy about a family on the run. I don't want to give too much away since there are a few twists and turns, but what I can say is that this show is hilarious!
It is X-rated at times but without fail is always adorable and ultimately endearing.
2. 'You're the Worst'
Jimmy and Gretchen are awful people, but together... they are still awful. Quick-witted, routinely outlandish, and kinda out there, You're the Worst is a stellar dramedy. The two central characters are inherently flawed, lonely, and despite their hard exteriors, looking for love.
Jimmy and Gretch get themselves into some sticky situations which never fail to highlight insights into existential crises that are common to most. What makes the show even better is the fantastic supporting and download worthy soundtrack.
3. 'Superstore'
A group of misfits in a discount store. That would be the boring outline for a truly underrated show. If I had to compare it to something else I would say it is a mix of The Office and Brooklyn Nine Nine. Great opening sketches accompanying each and every episode with added funny asides.
There is a central love story like most sit coms, but I think what makes this show truly special is its exploration of current social issues. Whether that be immigration, workers rights and/or diversity.
It is a refreshing take on workplace antics with humour and heart in equal measure.
4. 'Search Party'
This is essentially a mumble core version of Veronica Mars. I think what most stands out for me with this series is the dry humour which runs throughout its episodes. The best part is that you genuinely don't know what will happen next, and it is less about the mystery plot and more about the development of the characters as they navigate through very murky waters.
The basic premise involves a lost 20-something in a less than fulfilling relationship who becomes obsessed with searching for a missing high school "friend" who she hasn't spoken to in years. Gradually all those around her end up being sucked into her search with less than ideal consequences. A great watch with an even greater soundtrack.
5. 'Channel Zero'
Scary, weird, creepy, original. This show is based on "creepy pasta" stories uploaded onto the internet. The creators of the show do a great job of developing these very short internet horror stories into narratives with depth and intrigue.
The series, very much like its counterpart American Horror Story, is an anthology series. Unlike AHS, it does not have a camp feel and is much more subtle in its scare tactics.
What struck me most about this show was its cinematography. Very well shot especially in its sophomore seasons.
If you're into horror and thoughtful shots, this is a series for you.
6. 'Happy'
Centred around a crooked ex-cop, this show is bizarre, discomforting but fun. Viewers are confronted with Nick Sax as he drunkenly makes his way through the world with no real purpose until he is faced with an imaginary blue unicorn called Happy. Happy is the imaginary friend of a young girl called Hailey who has recently been kidnapped and Sax is tasked with saving her, with Happy's help of course.
The juxtaposition between Sax's dark demeanour and Happy's Oprah-like positivity is very funny. You cannot help but warm to these two characters when they are together and it successfully offsets the twisted nature in the rest of the show.
The show is most definitely a rollercoaster with supernatural elements which have yet to be explained in its first season. It's worthy of binge-watching but be wary—this is definitely not one for the kids despite childish themes.
7. 'Younger'
I love this show. It is a weekly dose of rom-com cheese. Characters, though predictable in their actions, are likeable and you care about what happens to each and every one of them.
Based around a 40-something feeling forced to pose as a 26-year-old working in publishing to pay off her daughter's tuition fees, the show undoubtedly requires you to suspend some of your logic. However, this does not stop the show from being fun, engaging, and truly enjoyable.
Not to mention, the fashion in this show is AMAZING. I love tuning in just to see what everyone is wearing and get some inspo. The show is basically beautiful people, wearing beautiful clothes, living in a beautiful city and their glamorous problems. Tiresome if you were to watch a show like this all the time, but running at 23 minutes on average, I think this show is just the right dose.
So that's my run down, all. Make sure to have a watch when you can.
tv
About the author
Reader insights
Be the first to share your insights about this piece.
Add your insights