7 Funniest Times Actors Dressed as the Opposite Gender (Photos)
From Funke Akindele to Charles Inojie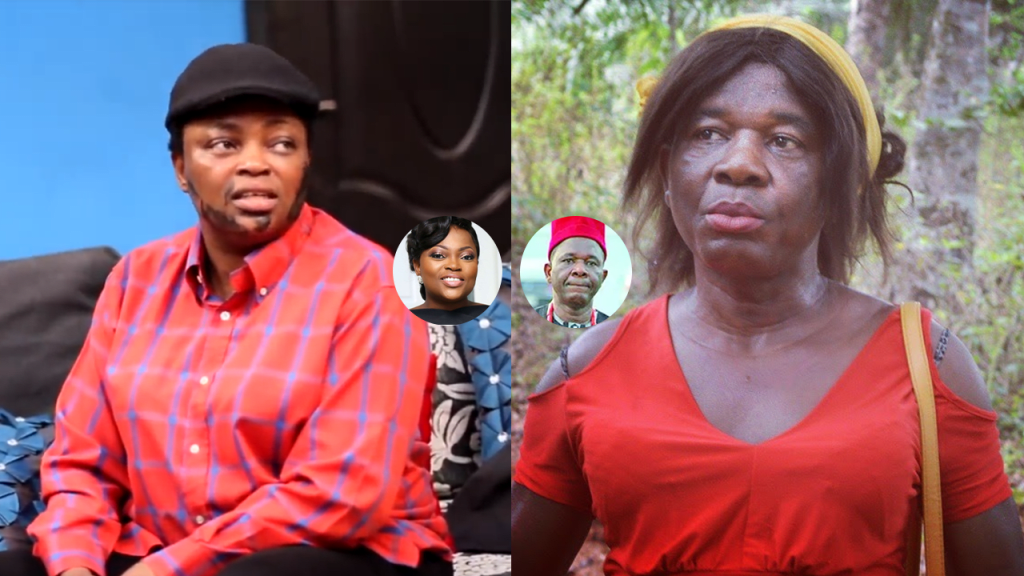 Comedy. It's Nigeria's genre of film and television. It comes out in our blockbuster movies, our highly rated TV shows, and the accounts we follow on Instagram and other social media.
Let's face it. Comedy sells and nobody knows how to sell it better than Nigerians. We will do anything, be put under any comedic scenario. As long as it will draw the audience and more importantly draw the laughs, you can believe Nigerian entertainers will be willing to do it.
One comedic device that has always seemed to work from Tyler Perry Madea days till today is cross-dressing. Cross-dressing is the act of wearing items of clothing and other accoutrements commonly associated with the opposite sex.
For today's list, we will be looking at 7 Times Nollywood actors have used cross-dressing as a comedy/storytelling tool either in film and in one occasion, even in real life.
Without further ado, the 7.
Oh wait! To make sure you stay up-to-date and don't miss out on new articles when they drop, be sure to like and follow my Facebook page. I already have other hot, interesting, articles that I'm sure you'll love to read. You can find those here. And like my Facebook page below.
1. Chiwetalu Agu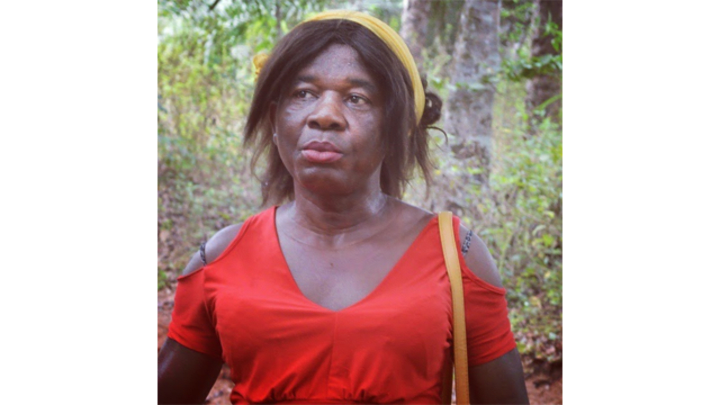 For a movie role starring alongside legendary actress Ngozi Ezeonu, veteran actor Chiwetalu Agu was playing a man who had to disguise himself as a woman to befriend Ngozi's character.
His transformation caused so much laughter when first pictures of him in a red dress and yellow head wrap surfaced online. I never got to catch the name of, or see the actual movie, but I'm sure it was a funny one just judging by the pictures alone.
I mean, look at these!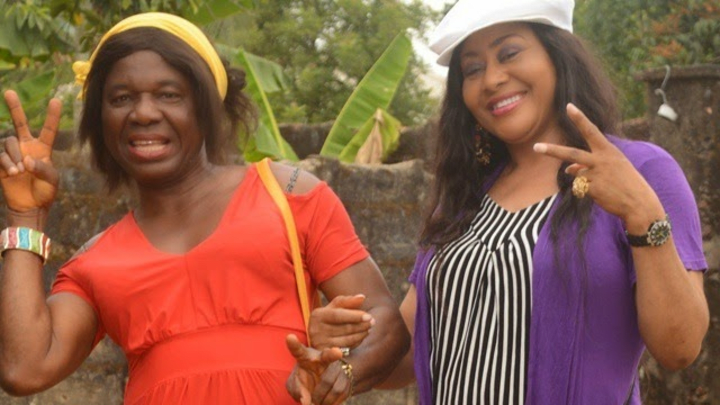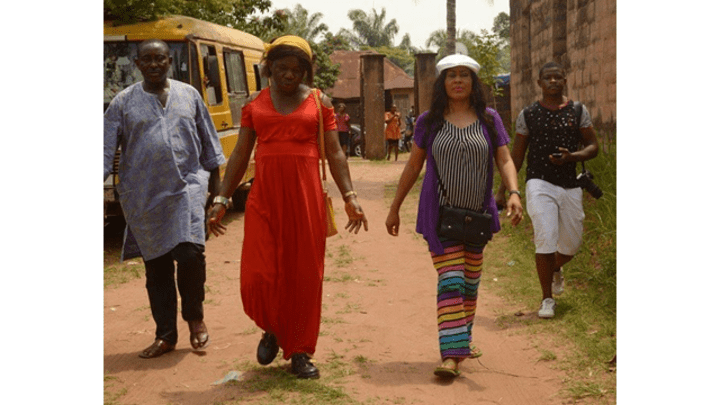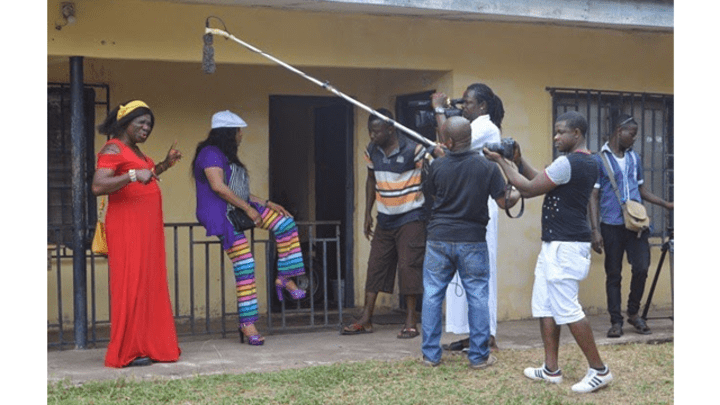 2. Femi Adebayo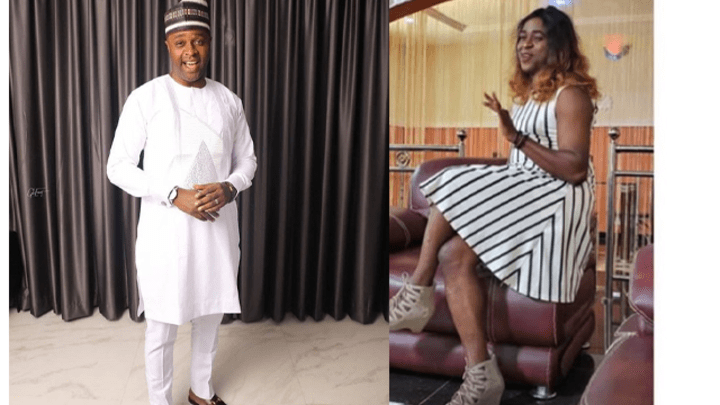 Femi Adebayo caused quite the stir when he took to Instagram to post a video and picture of him wearing a sleeveless gown and a wig. He captioned the picture:
Honestly women are trying... The heat under this wig Couldn't wait for cut from Director.. I have another video, I don't know if I should post it?
The costume was for a movie titled Bone To Bone.
Femi really had a good time in the outfit posting different pictures of him and a video of him twerking in the costume.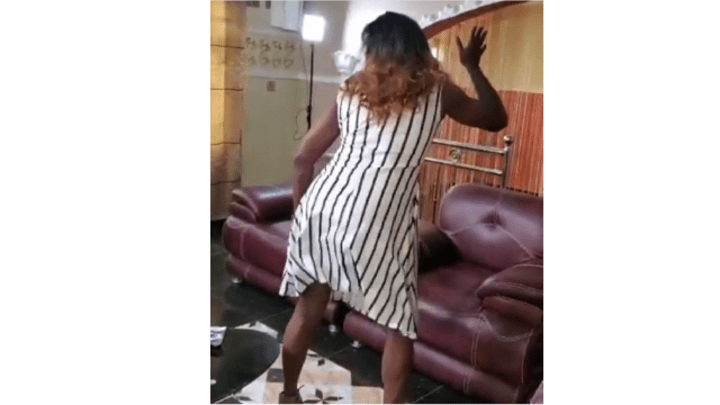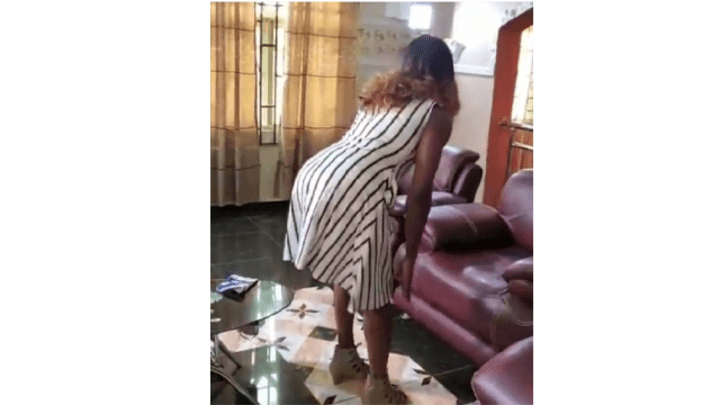 3. Tonto Dikeh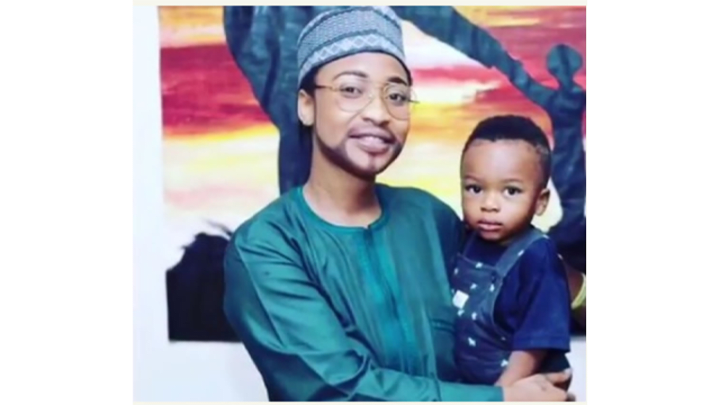 Nollywood actress in 2017 made headlines when she took to her Instagram to post pictures and a video montage of her dressed as a man going to her son's Father's Day program.
The picture was in celebration of herself and single mothers everywhere who have played the double part of mother and father in their children's life. Of course like with everything that Tonto does, the pictures and video were met with mixed reactions. While some praised her and the bold choice, others thought it was unnecessary and "too much".
What do you think?
4. Don Brymo Uchegbu
Nollywood went full role reversal with this one. In this Nollywood movie, we see veteran actor Don Brymo Uchegbu playing the role of a pleading 'woman' while Chioma Akpotha plays the role of the 'king'.
The images of Don dressed in a blue gown lit up the internet-sphere and generated a buzz around the movie.
What do you think about his look?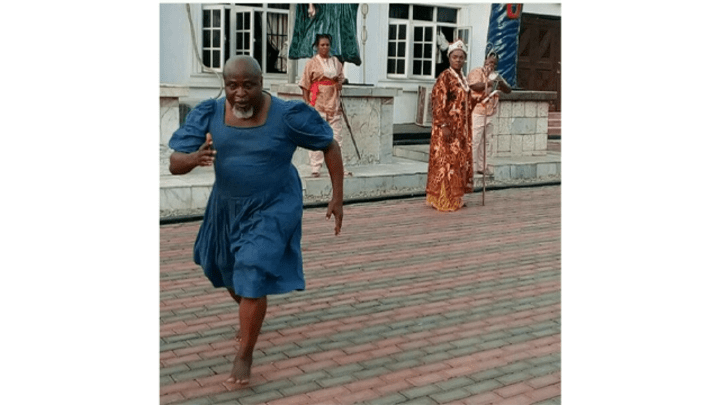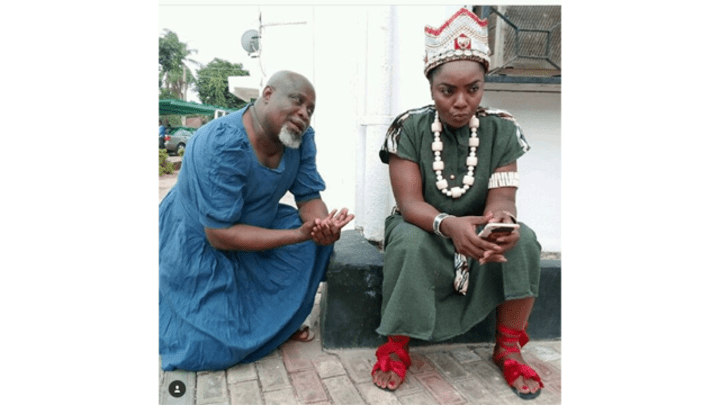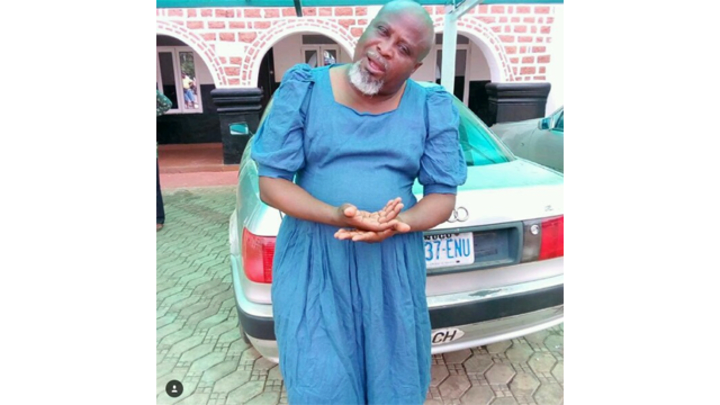 5. Funke Akindele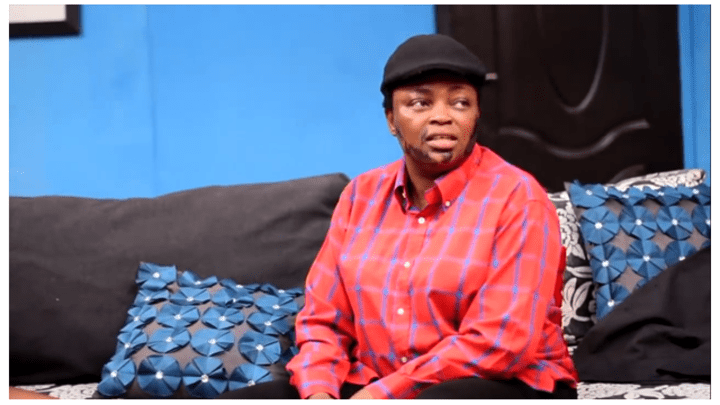 Not since Taiwo Taiwo have we seen Funke Akindele dress up as a man. That was of course until we saw an episode of Jenifa's Diary where the character of Jenifa goes to stop one of her employees Paw Paw from prostituting herself on the street. To do this, she dressed as a man trying to solicit Paw Paw all in a guise to bust her.
We must say, the costume and makeup department did a good job because the final look is frankly impeccable!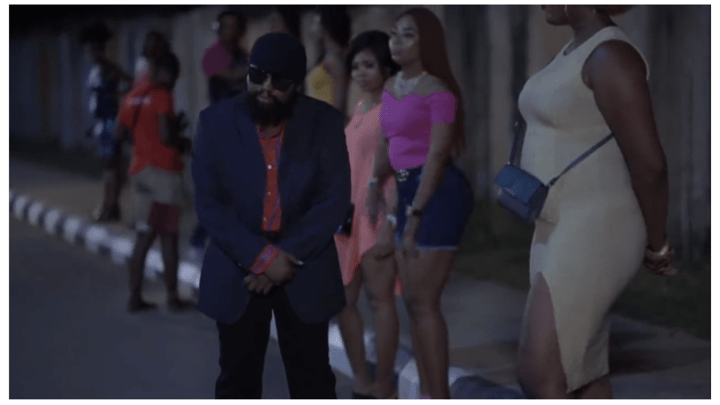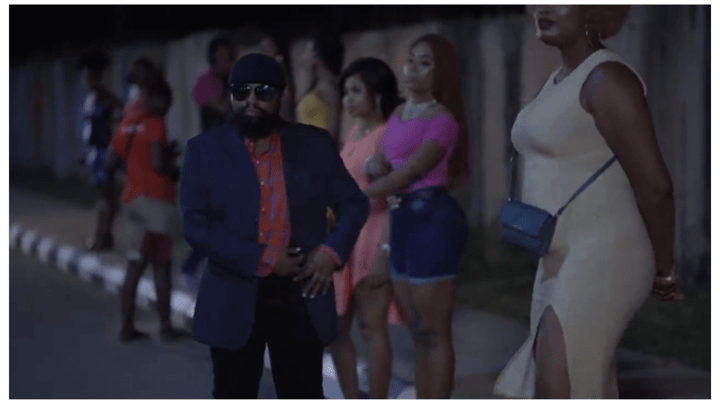 6. IK Ogbonna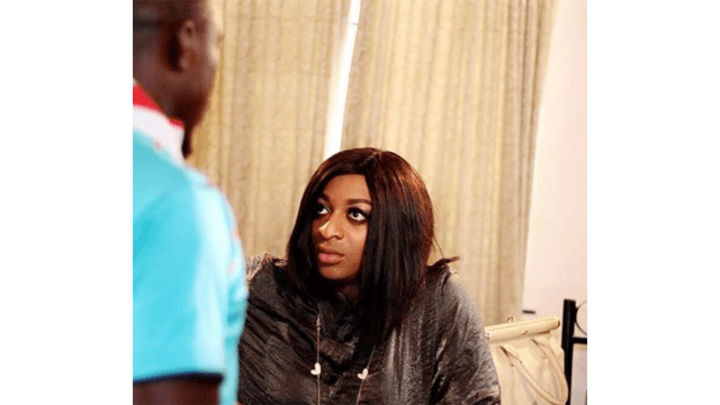 IK Ogbonna blew up the internet when he posted behind the scenes pictures from the set of his movie Disguise where he played a woman.
The Nollywood actor's transformation was really impressive and actually well-done. He had a nice wig, good makeup, and I get the sense that they were going for more a natural looking woman than a caricature character with this one.
What do you think of his look?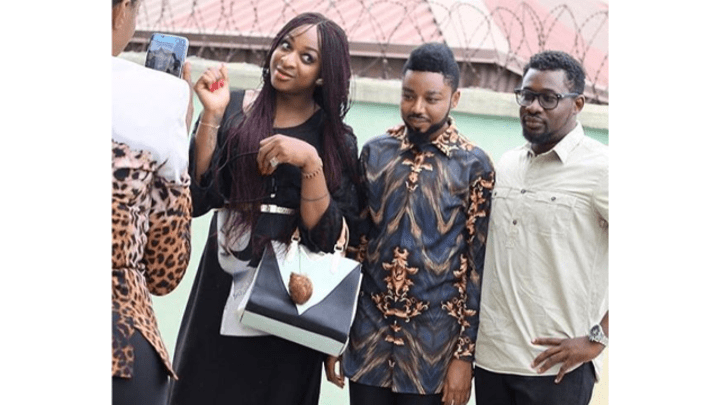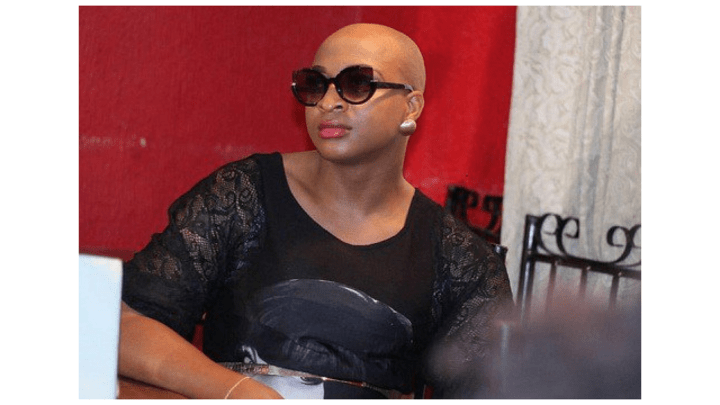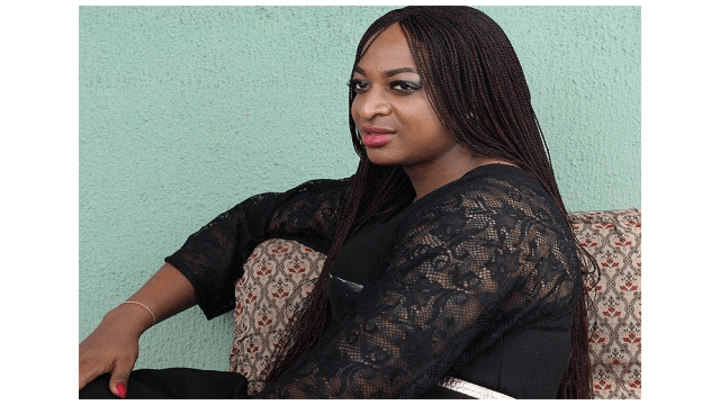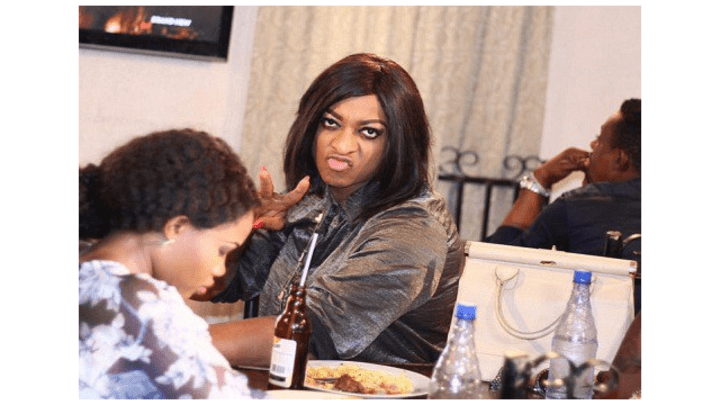 7. Charles Inojie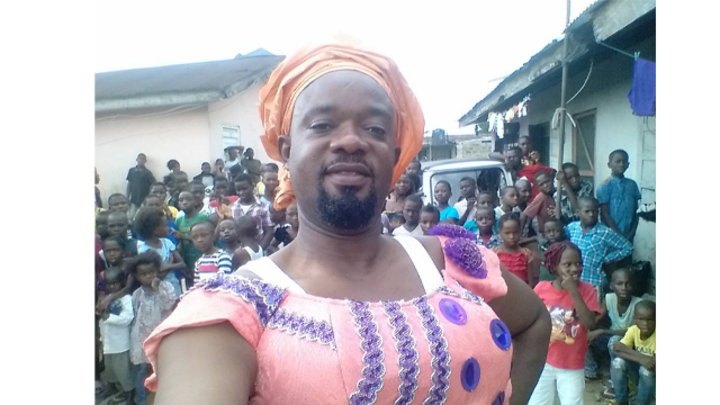 Popular Nigerian comedian Charles Inojie uploaded pictures of him dressed as a woman on the set of a movie called Food Rebellion, and all the internet could unanimously do was laugh.
The comedian looks FU-NNY wearing this headtie and pink dress.
What do you think of his look?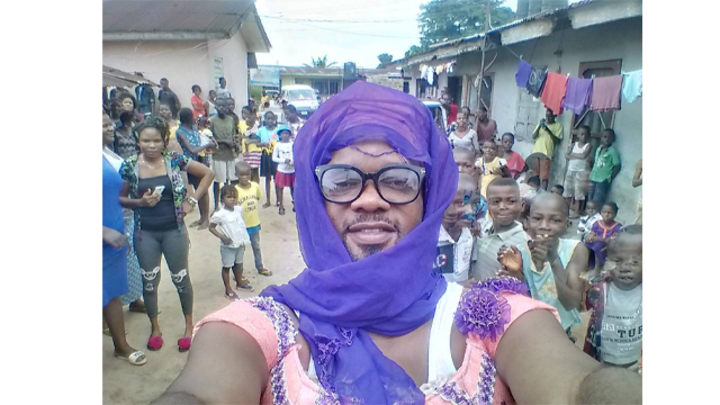 ALRIGHT!
That brings us to the end of our list. Which ones were your favorite? Which ones really made you laugh? I'll love to hear it. Leave me a message or comment under the post on my Facebook. I'll love to hear your thoughts.
Also, if you're not already, please like and follow my Facebook page so you don't miss out on any interesting, hot, funny articles just like this one and a ton of others I know you'll love which you can find by clicking here.
Until next time, have a wonderful rest of your day!