6 Inspiring Movies to Cure Your Olympics Withdrawal
Compelling Tales of Athletes Conquering Their Personal Demons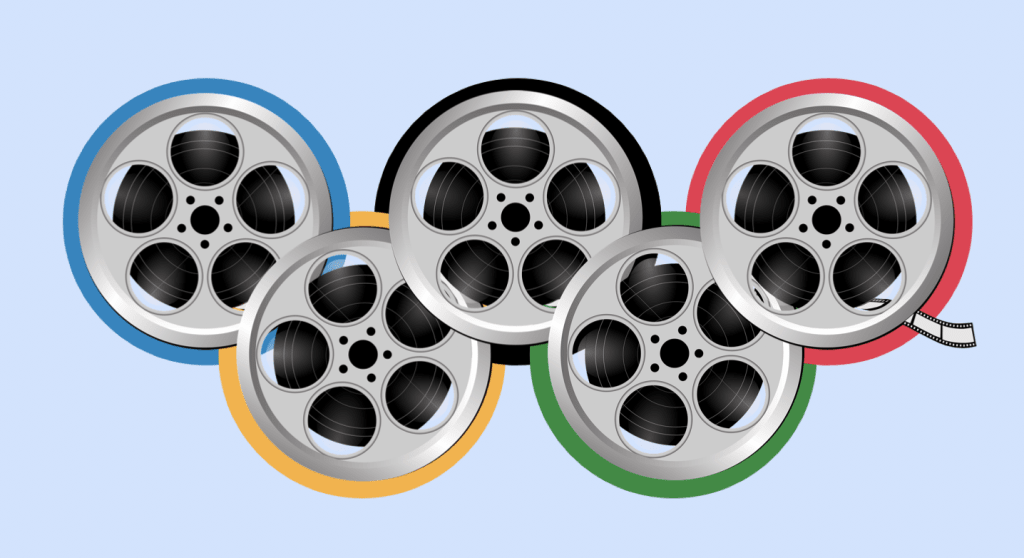 This is an update of a piece I did after the 2016 Rio Olympics, and now that the Winter Games in Pyeongchang, South Korea, have come and gone, it seems like a good time to revisit it.
The games have been played, records have been set, medals have been conferred, and dreams have been realized—or dashed. With the Summer Games in Tokyo over two years away, what are Olympics fans to do?
When you're done watching the real thing, fiction has you covered: here's a list of six films that will help keep the Olympic spirit alive: Chariots of Fire, Cool Runnings, Miracle, Without Limits, Race, The Bronze.
For those of us who are never fortunate enough to be able to represent our nations on the global stage, these six movies offer a glimpse at the discipline, dedication, and sheer tenacity required to compete at the Olympic level.
Warning: some spoilers beyond this point!
'Chariots of Fire' (1981)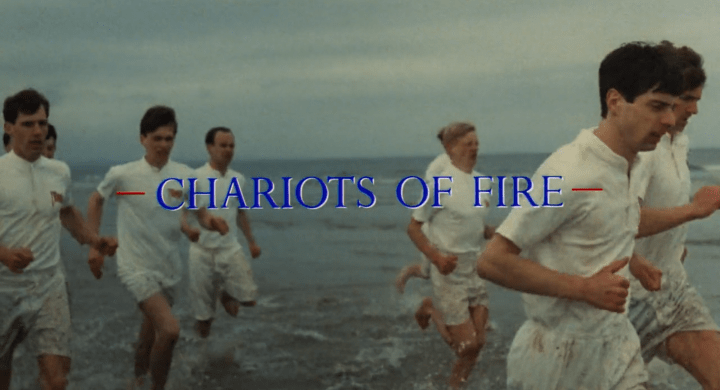 Olympiad: 8th Summer Games; Paris, France; 1924
Events: Track & Field – 100, 200, & 400 yard sprints, hurdles, steeplechase
The first movie on our list is a bit of an obligatory choice: the classic film, Chariots of Fire, winner of Academy Awards for Best Picture, Best Original Screenplay, and Best Original Score.
This film details a rivalry between British sprinters Harold Abrahams (Ben Cross) and Eric Liddell (Ian Charleson) in the 1920s, who are driven to excel by their respective religious traditions. While at Cambridge University, Abrahams deals with the prejudices of the British aristocracy levied against him for his Jewish background. Liddell's family are Christian missionaries who try to get him to stop his racing career to return to China to proselytize.
Both men find solace in their teammates and rivals on the track as they pursue their athletic vocation. This movie, though only 37 years old, really feels like the early twentieth century; it's a fantastic contrast for those familiar with modern track & field conditions.
'Cool Runnings' (1993)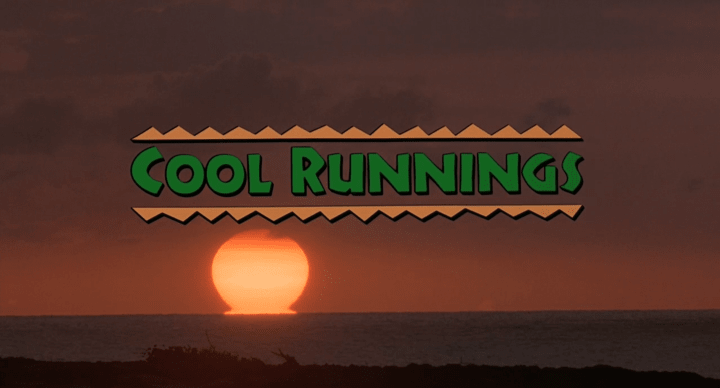 Olympiad: 15th Winter Games; Calgary, Alberta, Canada; 1988
Events: Bobsled
Cool Runnings is a very-heavily-fictionalized portrayal of the struggle of four Jamaican sprinters to qualify for & then compete in the Winter Olympics. This film marks one of the final performances by the legendary John Candy, who plays the team's coach, Irv Blitzer. The four runners are played by Leon, Doug E. Doug, Rawle D. Lewis, and Malik Yoba.
Because it's a heartwarming, fun-for-the-whole-family Disney movie, the sprinters and their coach are at first at odds with one another, but soon come to respect and admire one another as they pursue their common goal of Olympic acclaim. This movie is a lot of fun, and especially uplifting considering the outcome of the Jamaicans' quest for gold.
Though the characters in the film are products of the filmmakers' imaginations, the Jamaican National Bobsleigh Team still competes to this day, having qualified for the Winter Olympics in 1992, 1994, 1998, 2002, 2014, and 2018.
'Miracle' (2004)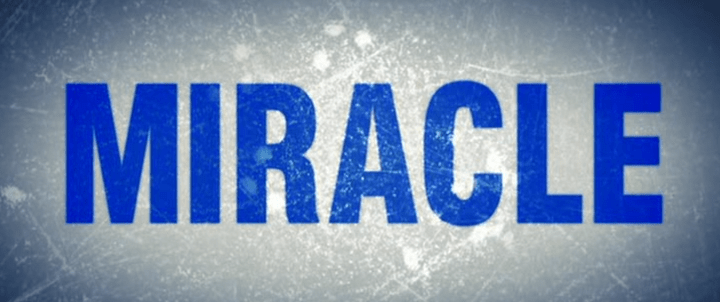 Olympiad: 13th Winter Games; Lake Placid, New York, USA; 1980
Events: Ice Hockey
This movie is far more than just a classic underdog story—it's a tale of tragedy and redemption, and a coming-of-age-story for a group of two dozen skaters vying for the greatest recognition their life's vocation could provide.
Miracle contains a multitude of standout performances, anchored by Kurt Russell as head coach Herb Brooks. Co-starring alongside Russell is the always magnificent Patricia Clarkson as Patti Brooks, and Noah Emmerich as Assistant Coach Craig Patrick. The 1980 USA team, and the other players they compete against, are all portrayed by actual hockey players, which adds incredible realism to the game sequences of the film.
These sequences are the backbone of the film: the cameras are actually out on the ice with the actors, getting such intimate and immediate footage of skating, passing, checking, shooting & scoring that it makes the viewer feel a part of the action. These techniques make the film absolutely thrilling and engrossing.
The last half hour of the film depicts the contest between Team USA and the USSR, culminating with Al Michaels' original commentary from which the film takes its name. This act of the film, spurred on by the top-notch editing and a powerful instrumental score flies by in a matter of heartbeats.
This film is compelling every time—even when you know the outcome.
'Without Limits' (1998)
Olympiad: 20th Summer Games; Munich, Germany; 1972
Events: Track & Field — 5000 meter run
Billy Crudup stars as Steve Prefontaine, one of the world's premier track & field runners in the 1970s. Without Limits is a cradle-to-grave-style biopic, documenting Prefontaine's life, career, and premature demise. It primarily focuses on Steve's recruitment into the premier collegiate running program in the country, and follows his progress as he learns how to compete at a global level.
Along the way, Prefontaine sets record after record on the track, and establishes a legacy that distance runners would cherish and emulate for decades to come. Crudup's charismatic performance compels the audience to sympathize with such a deeply conflicted young man as Prefontaine.
Also featured prominently in the movie is Donald Sutherland as Bill Bowerman, the legendary head coach of the University of Oregon track & field dynasty, and a co-founder of Nike. Sutherland masterfully presents Bowerman's unique training style, as the film shows such tactics as the coach ordering his athletes to show up for the first practice session of the season at 7:27 AM instead of 7:30 because "everybody shows up at seven-twenty-seven to find out why."
Without Limits also features Monica Potter as Prefontaine's love interest, and Breaking Bad's Dean Norris as Bowerman's assistant coach.
'Race' (2016)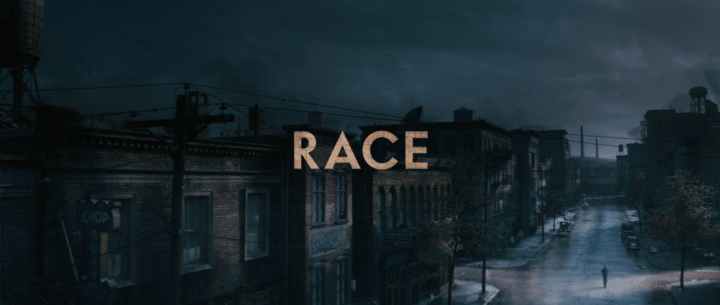 Olympiad: 11th Summer Games; Berlin, Germany; 1936
Events: Track & Field — 100 & 200 meter sprint, long jump
Jesse Owens remains one of the most highly-regarded American runners of all time, due not just to his performance on the track, but to the historical context in which he found himself. Born in Alabama in 1913, Owens faced rampant bigotry both in his home state and during his collegiate career in the Midwest.
Canadian actor Stephan James effectively shows Jesse's struggle to represent his sport, his country, his community, and his family. SNL alumnus Jason Sudeikis plays Jesse's coach Larry Snyder, a man more concerned with victory than ethnicity. Together they form the moral core of the story, as Jesse learns to be the best version of himself in the face of institutionalized discrimination.
Race focuses on the infamous 1936 Olympics hosted by Hitler's Reich, in which the ethnic background of the athletes was made especially pertinent. Jesse won a record 4 Olympic Gold Medals at those games, destroying the "myth of Aryan supremacy" that the Nazis espoused. Another fun historical fact: Jesse's teammates in '36 included the brother of another American icon, Mack Robinson.
'The Bronze' (2015)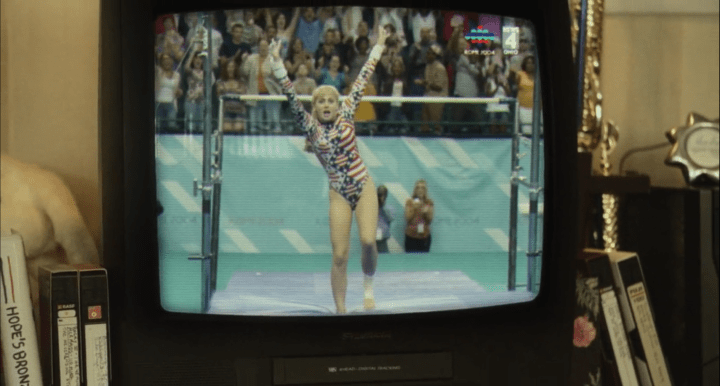 Olympiad: a fictional Summer Games in Rome, Italy in 2004, and a fictional Summer Games in Toronto, Ontario, Canada in 2016
Events: Gymnastics
The Bronze is the only movie on our list that is entirely fictional. Melissa Rauch, who wrote and produced the film, plays Hope Ann Gregory, a former champion gymnast from Amherst, Ohio. About a decade before the events of the film, Hope Ann suffered a serious injury while competing, but still managed to bring home a bronze medal for her team, her country–and most importantly for her hometown. She has exploited her status as a local hero ever since, getting everything she possibly can for free, and avoiding anything resembling responsibility or genuine human connection.
The Bronze presents something rarely seen in mainstream comedy: a female anti-hero. A woman who is purposefully written to be incredibly unlikable. A woman who is abusive towards everyone in her life (including herself) while holding on to a faded moment of glory.
Hope Ann is a woman seemingly without a single redeeming quality, whom the audience is nevertheless presented with ample opportunity to get to know and like. The film follows her emotional rehabilitation, as she is dragged kicking and screaming into adulthood, and into doing the right thing.
The impressive supporting cast includes Gary Cole, Thomas Middleditch, Sebastian Stan, Cecily Strong, and Haley Lu Richardson.

All six of these films present compelling tales of athletes conquering their personal demons in the face of opportunity for great achievement.
In these stories, players and coaches from many countries and many decades demonstrate what ordinary people can be capable of with extraordinary levels of skill training—and that success is what happens when preparation meets opportunity.