5 YouTube Channels You Have to Watch
Binge-Worthy & Five-Star Ratings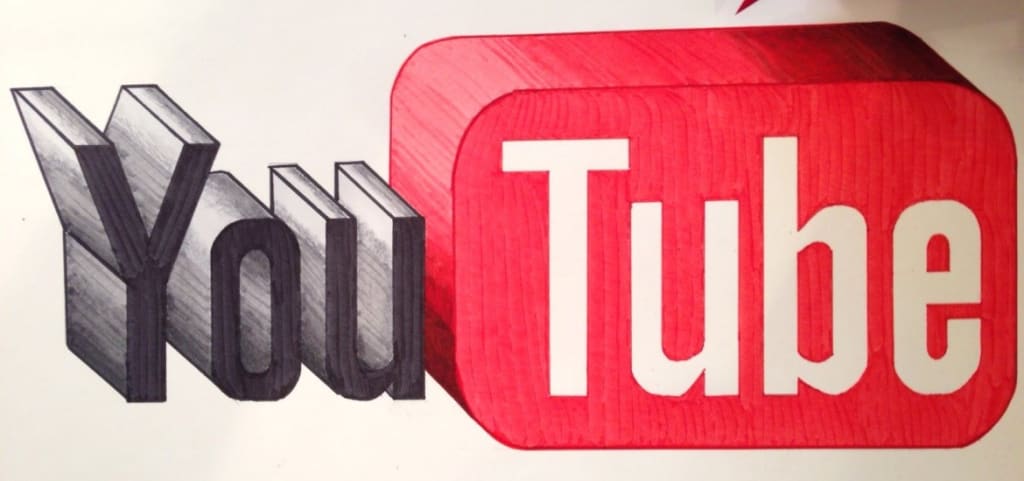 So, once again, you've found yourself in the classic "I'm bored" situation. After already binge-watching shows like: OITNB, Grey's Anatomy,The Walking Dead, Shameless, AHS, and other popular series; "What's a new Netflix series I can watch?" "Does anyone have any Hulu suggestions?" and "I need a new movie to watch on Amazon," have become some of the most popular phrases today. However, why stick with popular internet streaming software, when you can fall in love with real "characters" and channels on YouTube? With most YouTubers making weekly content, people who watch YouTube videos AND keep up with channels, can easily pass hours of time—at the cost of nothing but their boredom. So, here are five channel suggestions to start you off on the right binge package.
With 2,018,042+ subscribers, Ladylike is a channel targeted mostly for females, ran by five beautiful women: Freddie, Chantel, Devin, Kristin, and Jen. Their purpose is to test out "lady theories," such as: is your nipple color your perfect nude lip color, what it's like to go 30 days without shaving, what would someone look if they tried to fit Barbie beauty standards, does fart-proof underwear work, and how much does sleep affect your beauty? The best thing about their channel is that the girls are average people—and they are all easily relatable. Once someone binge watches ALL their videos, new content is posted a maximum of three times a week.
With 12,898,473+ subscribers, "Good Mythical Morning," featuring Rhett and Link can start OR end a viewer's day, on their "morning talk show." This duo can entertain someone for a long period of time, and even though their episodes are broken up into segmented videos—Rhett and Link deliver DAILY content that can last up to 30 minutes. An array of topics is covered in each of their videos, and their motto is that they test out everything so "the viewer doesn't have to." After all, why would I see what it tastes like to have bubble gum in my pizza, if two goofy men are willing to taste and tell me what it's like themselves?
With 13,213,432+ subscribers, Liza is a "little brown girl" with one of the biggest personalities. Her channel is mainly based around comedy and it's almost a guarantee that she's able to get a chuckle from every person who watches her. A lot of her content that circulates can be found in small clips on Facebook; the most popular videos being where she goes on small adventures to the "DOLLA" store, Target, IKEA, and various grocery stores. She posts new videos every Wednesday, and even has a second channel called "Liza Koshy Too" with 5,548,388+ subscribers, where she posts various collabs and content.
With 2,521,916+ subscribers for Hannah Hart on "MyHarto/My Drunk Kitchen," 3,012,730+ subscribers for Grace on "Grace Helbig," and 1,210,766+ subscribers for Mamrie Hart on "You Deserve a Drink;" the so called "Holy Trinity, " are three YouTubers who know how to have a good time. Hannah Hart is a published author (Check out her book Buffering), has a show on the Food Network called I Hart Food, and posts videos on her channel every Tuesday and Thursday, on various topics. Grace posts every Monday, Wednesday, and Friday, also on various topics, completes "challenges," and has tons of collabs. Finally, Mamrie Hart is also a published author, who usually tries to post one new video every week. Her videos feature how to make various alcoholic beverages—usually while she's telling tons of puns, and adding in her own fun drinking game. These best friends together have a movie called Dirty 30 and are sure to take up your time with laughter.
With a whopping 9,421,410+ subscribers, "Ro" Pansino stars on her own baking channel called "Nerdy Nummies." Each Tuesday, Ro takes a theme picked by viewers, and makes a yummy treats made from scratch. For example: "Day of the Dead" bread from the Disney movie Coco, Moana-themed cupcakes, iced rolls from the Disney movie Brave, 'Power Ranger' cookies, and many more. Aside from the occasional collabs that she does with other YouTubers, Ro's videos are mainly for those who like watching cooking/baking channels.
*If you're not satisfied with any of these, or end up watching them all and want more, also check out: Guava Juice, Jenna Marbles, Miranda Sings, IJustine, Alonzo Lerone, and Superwoman.*