5 Things You Wouldn't Have Known About The Godfather If You Just Watched The Movies
Rest in Peace James Caan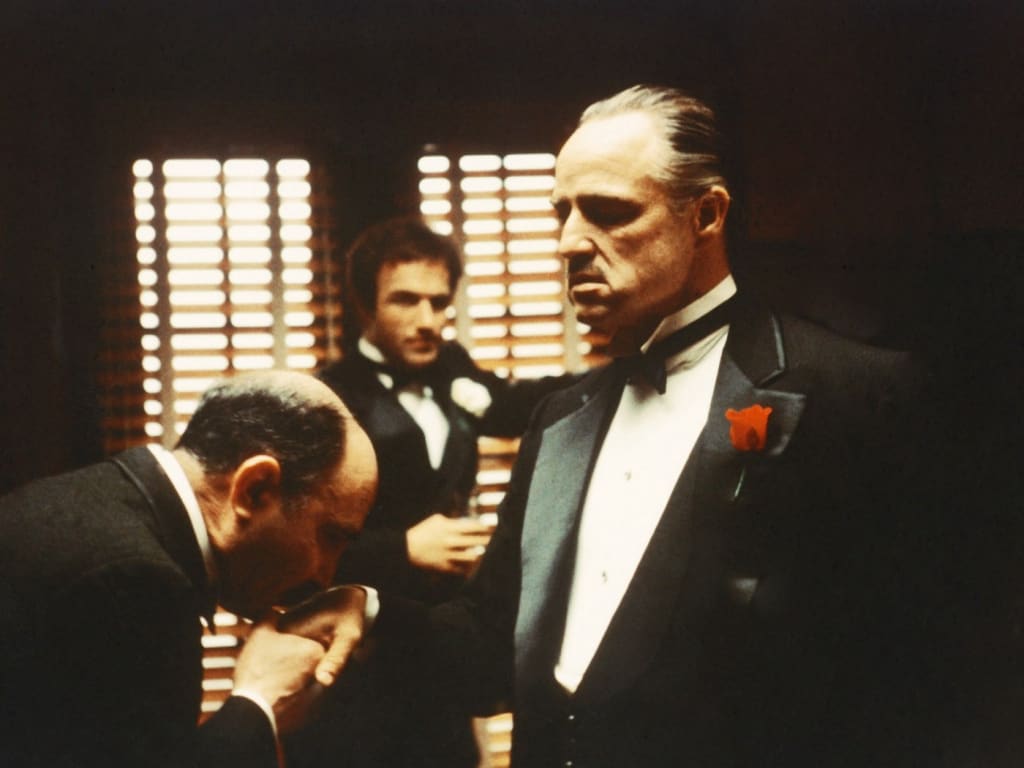 Image: Paramount
One of the most acclaimed cinematic franchises of all time, The Godfather was the prime example of how to adapt a novel into a film. Telling the decades long story of the Corleone family, The Godfather made for a compelling experience regardless of whether you read its story in a book or watched the action and drama unfold on film.
Unlike many adaptations that tend to take liberties or depart from the source material, The Godfather has remained extremely faithful to its paperback roots. This is perhaps due to the fact that the novel's author, Mario Puzo, played a huge role in the production of all three films. Working closely with director Francis Ford Coppola to develop the screenplay and fill in certain plot elements when necessary, The Godfather films do not stray far from the source material.
That being said, there have been quite a few details from the book that did not quite make it on the silver screen. Be it due to time constraints, pacing or whatever other reason, here are five things you would not have known about The Godfather if you only watched the movies.
#5. Tom Hagen And The Irish Gang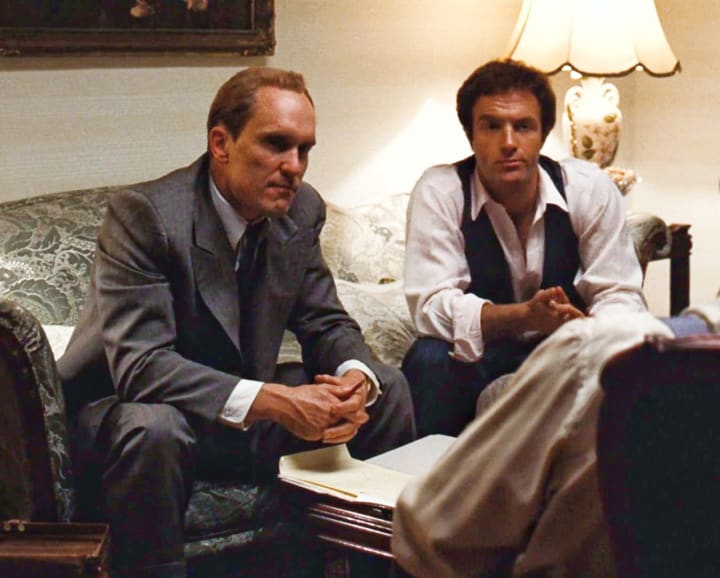 Portrayed in the first two films by Robert Duvall, Tom Hagen is one of the most significant characters in The Godfather. The adopted son of Vito Corleone, Hagen is a lawyer who served as the Corleone family's Consigliere under his adoptive father and later became acting head of the family under Michael Corleone. Throughout the story Hagen has served as a close confidant to Vito, Sonny and Michael who trust him with their lives.
Despite featuring prominently in the films and having some details of his background fleshed out, most of Tom Hagen's backstory is not explored in the movies. In the first movie, it is made clear that he was adopted by The Corleone's and is of German-Irish ancestry. However, Hagen's origins are explored far deeper in the novel.
The son of an abusive carpenter, both of Hagen's parents died when he was young, leaving him and his sister orphaned. Fed-up of the orphanage, Tom runs away and lives on the street until he meets and befriends Sonny Corleone. Upon seeing the homeless boy, Sonny brings him back and demands that his parents take him in. Vito accepts and looks after Tom but never formally adopts him out of respect to his dead parents. Despite this, he is treated as a son by the Godfather.
Despite this, Tom views the Corleones as his true family and integrates into their lifestyle. Studying law and becoming fluent in Sicilian, he becomes the family's consigliere. Hagen's non-Italian roots serve as an asset when conducting business as he could inconspicuously engage in both the family's legitimate and illegal dealings. However, his position in the Corleone Family is looked down upon by the other families due to the tradition of the Mafia not accepting members who are not of Italian descent. This earned them the nickname "The Irish Gang."
In many ways, Tom Hagen's story mirrors that of Vito Corleone himself. A poor boy orphaned at a young age, he is taken in by a generous family and rises to make something of himself. It shows that despite not being Vito's biological son, he shares more in common with The Godfather than the rest of his adopted siblings. This more fleshed out background explains why Tom Hagen and Vito appear so close in the films.
#4. Mama Corleone's Portrayal In The Story
In the first two films, we are introduced to the matriarch of the Corleone family. Portrayed by Morgana King, Mama Corleone's role in the story is perhaps one of the more glaring differences between the novel and the films. Aside from the lack of information on Mama Corleone's background in the movies, her overall character is also quite different in the novel.
In the book, it is revealed that like Vito, Mama Corleone was a Sicilian immigrant who migrated to The States in her youth. She marries Vito when they are both sixteen and remain together until his death from a heart attack 40 years later. Mama Corleone disapproves of her husband's criminal lifestyle and prays daily for his soul to be saved. However, she forgives his many misdeeds and remains in love with Vito as she knows that he is fundamentally still a kind man who has his family's best interests at heart. Vito in turn, remains loyal to his wife and has no desire of ever finding another woman.
Despite her struggles to speak English, Mama Corleone becomes close to Michael's girlfriend and later wife, Kay. She converts her daughter in law to catholicism and teaches her to pray for Michael's soul the same way she does for Vito's.
In the movies however, Mama Corleone is portrayed extremely differently. In the films, she speaks perfect English and has a noticeable New York accent. She is also far more comfortable with her family's criminal ties and has even asked Vito to use his status as the local Godfather to assist a friend of hers. It is often presumed that this change was partly due to Morgana King's background as a native New Yorker.
Interestingly, neither the novel nor the movies ever make any mention of Mama Corleone's first name. However, extended media have revealed her name to be Carmela. Another interesting tidbit was that upon Mama Corleone's death in the second film, King expressed discomfort at having to lie in an open coffin. Thus, her corpse was portrayed by Francis Ford Coppola's mother, Italia.
#3. Who Exactly Was Al Neri?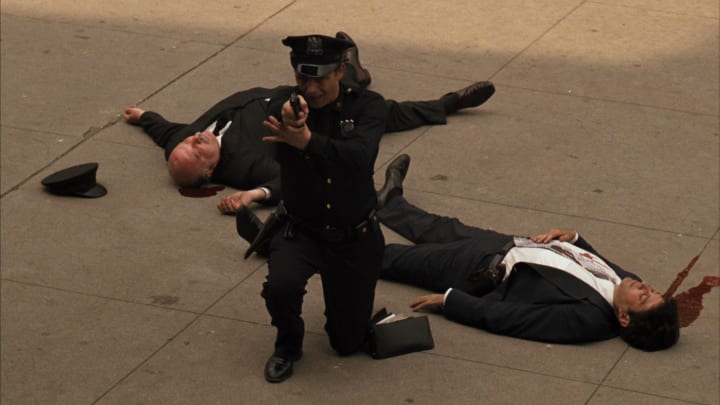 Portrayed by Richard Bright in all three films, Al Neri is a prominent supporting character in the story. Over the course of the films, Neri evolves from an unnamed henchman to Michael's personal bodyguard and later to the Underboss of the Corleone family under Michael and Vincent.
Known for his stone cold demeanor and penchant for violence, Neri willingly accepts every brutal mission he is tasked with accomplishing. However, how he entered the Corleone family or ascended so high up its ranks is something not explored at all in the films and is primarily confined to the novel.
In the novels, Alfred Neri was a New York City Police officer. Although not corrupt on the same level as Mike McCluskey, Neri was known for his violent temper and brutal methods of enforcing the law. His weapon of choice being a flashlight which he used to batter lawbreakers and troublemakers. Neri's past as a cop is only alluded to in the first film where he is seen donning a uniform as a disguise in order to get close enough to assassinate Don Barzini.
Neri's days as a policeman end when he is convicted of manslaughter after killing two criminals in a fit of rage after his wife left him. Word of his actions and reputation reached Tom Hagen and Peter Clemenza who arranged for Neri's release in exchange for his service. Although it goes against tradition for policemen to become members of the Mafia, the Corleone's make an exception for Neri who is a fellow Italian-American.
Neri grows into a loyal member of the family and becomes especially close with his boss, Michael Corleone. Neri's entry into the family came following the death of Luca Brasi and many characters in the novel often draw parallels between the two. However, Neri's loyalty is not of blind devotion but rather professional respect and he is far less sadistic than the deceased enforcer. While his overall fate is left unknown, it is assumed that Neri continued to work as the Underboss of the Corleone family for the rest of his life.
Speaking of Luca though…
#2. The True Evil Of Luca Brasi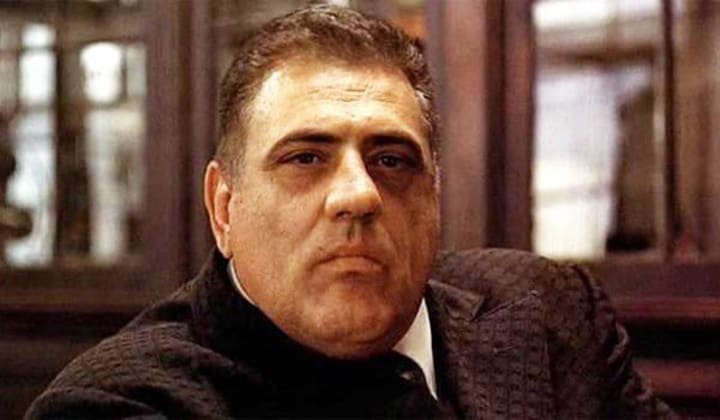 Those who watched the first film remember Luca Brasi as a physically imposing although somewhat slow-witted lieutenant in the Corleone family. Portrayed by wrestler and real-life enforcer for the Colombo Family, Lenny Montana, fans often remember Luca struggling to rehearse a congratulatory speech for the Godfather at Connie's wedding early in the movie.
Prior to the film, Montana had little experience on camera and was extremely nervous about working with Marlon Brando. Sensing this tension, Francis Ford Coppola and Mario Puzo saw him as the perfect man to play Luca Brasi. However, the movies only scratched the surface of Luca Brasi's monstrous backstory.
While there is the occasional mention of his brutality and toughness in the film, Brasi's gruesome backstory is clear for all to read in the novel. A feared thug with a penchant for violence, Brasi had killed his father and a neighbor who had an affair with his mother. Perhaps his most heinous act was that of killing his newborn son by having him thrown into a furnace.
Referred to as an "unholy demon" Brasi's reputation soon caught the eye of Vito Corleone who sought to employ him as an enforcer. Brasi however attempted suicide after he was arrested for his crimes but survived and was left with certain mental impediments that made him resemble the character we see in the films. Despite this, Vito covered up for his crimes and hired him, winning the monster's undying loyalty in the process.
Despite his more limited mental faculties, Brasi remained monstrously strong and fiercely loyal to The Godfather. So loyal was Luca Brasi to Vito that he onced murdered six men for simply speaking badly of The Godfather. Vito himself was afraid of his own enforcer and only assigned him for jobs when absolutely necessary. Loyal to the end, Luca was killed by Virgil Solozzo and Bruno Tattaglia who knew that his ruse to betray The Corleones could not be believed due to his fanatical to The Godfather.
Even for a movie as gritty as The Godfather, some of Luca Brasi's actions may have made for some especially uncomfortable viewing. Perhaps it is best after all that his backstory remains confined to the book.
#1. Sonny's "Interesting" Life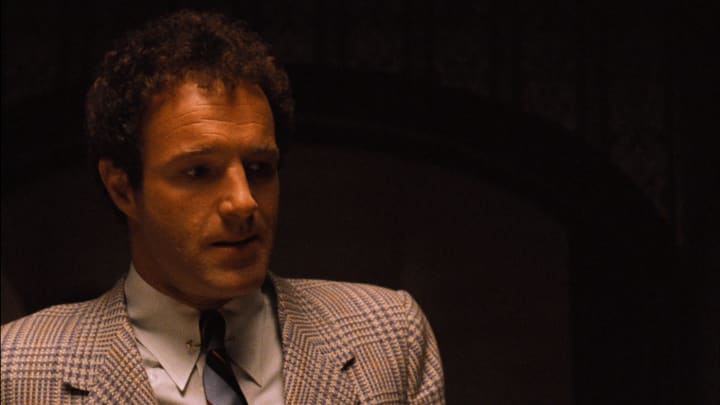 Portrayed by the late, great James Caan, Santino Corleone is one of the story's most significant characters. The eldest son of Vito Corleone, Sonny is the heir apparent to his father's criminal empire and works as the family's underboss.
Despite not being evil and protective of his family, Sonny is impulsive, hot tempered and a womanizer. It is this rash nature that causes him to be killed in a well-planned hit. In the film, Sonny is shown having a casual affair with a lady named Lucy Mancini, this affair eventually causes her to fall pregnant with Vincent Corleone, the future head of the family.
It is shown in the film that while most of the family, including Sonny's wife Sandra are aware of his infidelities, they are not happy and begrudgingly tolerate them. In the book however, Sonny's love life is a bit more "unconventional" to say the least.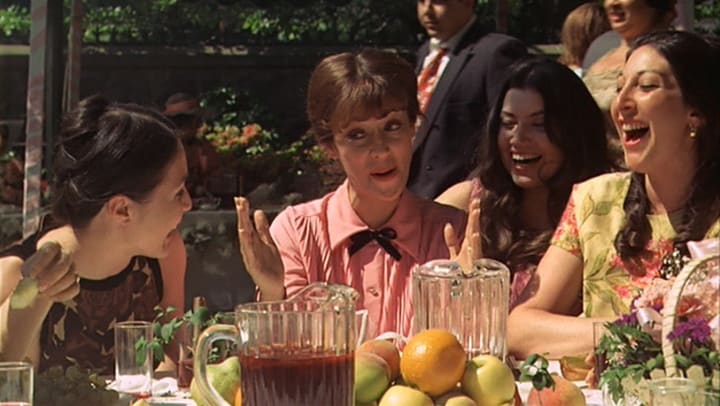 In the novel, Sonny and Sandra are happily married but struggle to be physically intimate. Although they have four children together, Sandra has difficulty taking Sonny's extremely large penis and allows him to have flings with other women because of this. Aside from his affairs (or perhaps because of them in this case), their marriage is a happy one and Sonny is portrayed as a loving husband and father.
The book also sheds more light on Sonny's more noble tendencies. Despite his hot blooded and often violent nature, Sonny cannot bring himself to harm women, children or anyone unable to defend themselves. He is also very compassionate as he demands that the homeless Tom Hagen be taken in by the family. Santino's nickname "Sonny" is also revealed to have come from his tendency to always stick by his father's side as a young man.
While Sonny's on-screen portrayal was already amazing as it was, a closer look at his more tender qualities would have also made for some welcomed viewing. James Caan would have been able to perfectly convey this side of Sonny if the movies allowed it to be fleshed out deeper. That being said, he had done an amazing job with the character of Santino Corleone anyway.
That does it for this list! If you made it this far, let me thank you for taking the time to read this! On a personal note, The Godfather has always had a special place in my heart. I spent many a night in my grandma's living room watching the films on Laserdisc with my late father. Even as the years went on, we'd watch it now and then on Netflix or if it popped out on the tv.
In fact, Sonny Corleone was my dad's favorite character and I'd imagine that he would have been very upset by the news of James Caan's death. I really enjoyed making this list as it shows that even over a century on, there is still more one can find out about such a franchise with such an enduring legacy.
If I missed any other interesting facts, do let me know. Until then, take care!
movie
About the author
Reader insights
Outstanding
Excellent work. Looking forward to reading more!
Top insights
Expert insights and opinions

Arguments were carefully researched and presented

On-point and relevant

Writing reflected the title & theme
Add your insights