5 Takeaways From Bo Burnham's 'Inside'
I'll cry again I guess.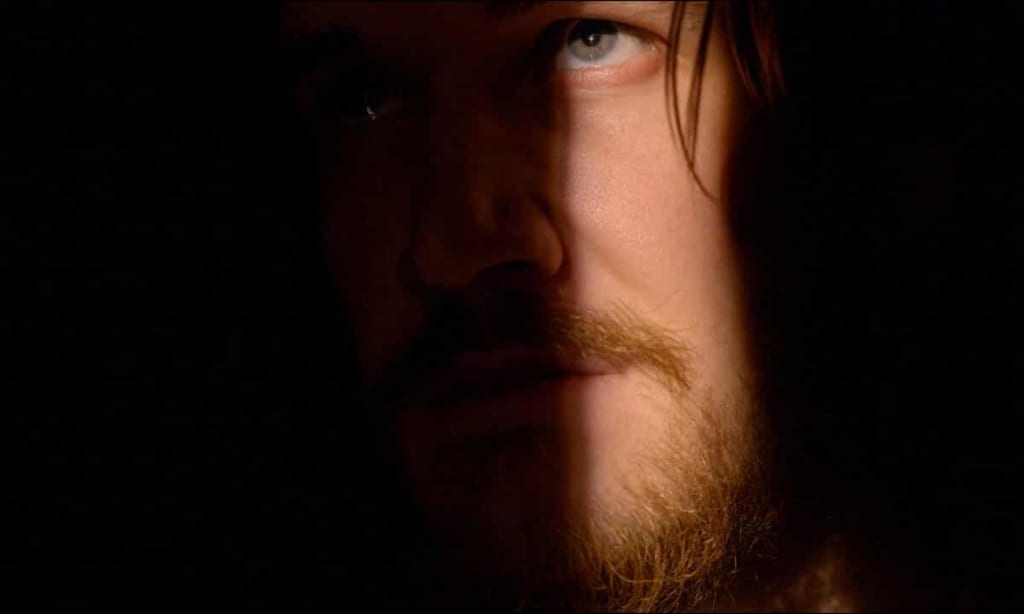 Welcome to the internet, come take a seat.
This weekend (Memorial Day 2021), Bo Burnham, who had previously said that he wouldn't be doing comedy or stand up anymore, released a Netflix special. It's called Inside, and was filmed over the past year in quarantine. The special is self-shot, written, and produced by Burnham and chronicles the mental and emotional ups a downs of the year. For those of us who are Bo fans, this was a day we thought would never come. And while 8th Grade, and Promising Young Woman were *chef's kiss* masterpieces in their own right, there is something about a Bo Burnham comedy special that gives us the feels; happy, sad, ironic, or otherwise. Inside does little bit of them all, while always making us think. Here are a few of those thoughts.
1) Everyone Got Depressed During Covid Quarantine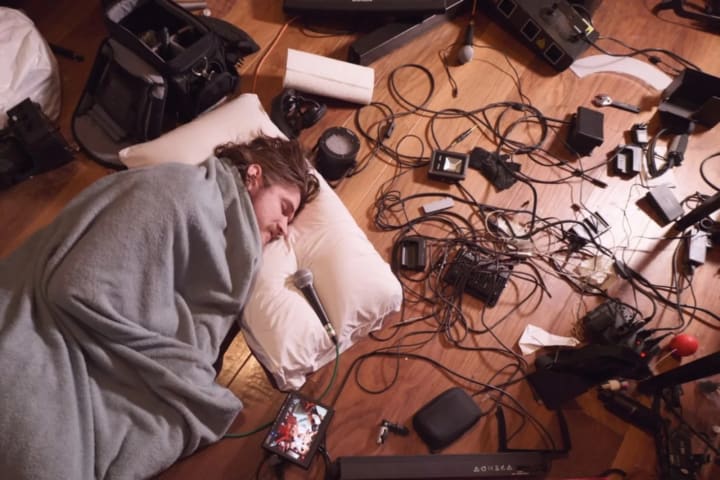 What is most obvious from watching this special is that Bo Burnham, like most of us during the peak of quarantine, was not in a good place. More than one time in the special, Bo mentions suicide, his degenerating mental health, and depression. Inside perfectly portrays that buzzing feeling of nothingness we all endured (especially those of us who lived alone in isolation) during our time in quarantine without letting us suffer in that sadness for too long. Each monologue or skit around the emptiness of isolation is meant to both provide escapism, while poignantly reminding us of that loneliness.
2) There's a lot of shitty COVID content. This isn't one of them.
There has been a plethora of COVID-esq content released over the last 6 months. Songbird, Locked Down, and other, frankly, terrible productions have done mediocre portrayals of what the past year has been like at this time in history. Mostly, we don't need a reminder of how shitty the year has been, we've lived it. Inside, however, perfectly balances being aware of its timing, without making it the only central character. Other topics include; face-timing your mom, the legal grey areas around Unpaid Interns, and bullshit social messaging from some of our favorite brands. There's even a sock puppet. And it's actually funny. REALLY funny.
3) The Internet is a Hell Hole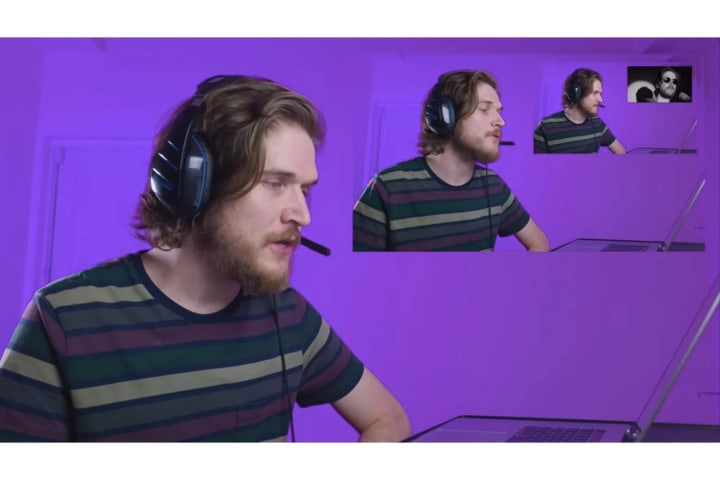 Pulsating through this special is hyper-awareness of the power of the internet. Bo has at least three bits that focus on social media, and the over abundance of "content" on the internet. Victims include, Jeff Bezos, White Girls on Instagram, Youtube/Twitch Influencers, and anyone on the internet who "can't shut the fuck up". From a guy who got famous on the internet, Bo is critically self-aware, making it all the more funny and yes, sad.
4) Bo Burnham is a fucking genius - and he's MY AGE??
What cannot be questioned after watching this special is that Bo Burnham is an artist - some may say a genius - and we should all be along for the ride. This self-shot special includes multiple musical numbers, light-show visuals, and multiple different technical settings. Despite your appreciation (or lack there of) for his humor, we all have to admit, the dedication to the art is impressive. In the special, Bo performs a song called "I'm Turning 30" about turning 30 during quarantine and the simple sadness around that. I myself also turned 30 in quarantine, and while possibly the least impactful social commentary of the special, it still hits pretty hard. Social interaction and celebrations like birthdays are what make us feel human, and the lack of these things over the past year confirmed that. As Bo say's simply, yes we turned 30 during quarantine, and that was sad, but "in 2030 I'll be 40 and kill myself then".
5) Yes - we should be joking at a time like this.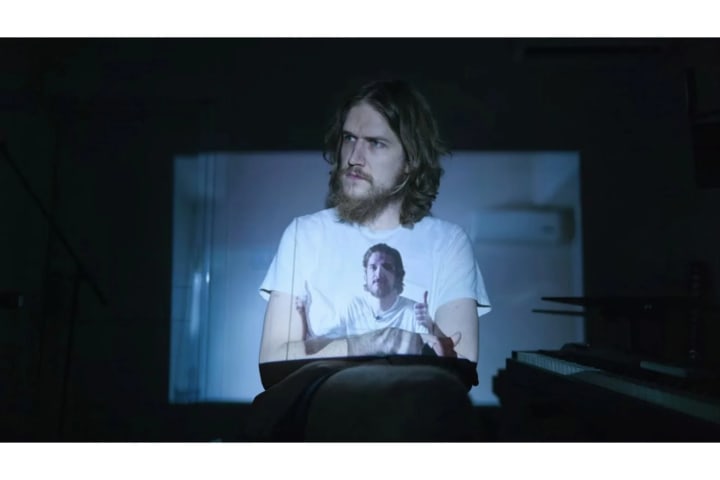 This question is repeated multiple times during Bo's 60 minute show. After watching this special, I can conclude that fuck yes, we should. Don't take my word for it. Get on Netflix and watch Inside now and see for yourself. It's ok to laugh, and Bo lets us.