5 Short Netflix Shows You Should Be Watching
Shows with an episode run time of 30 minutes or less.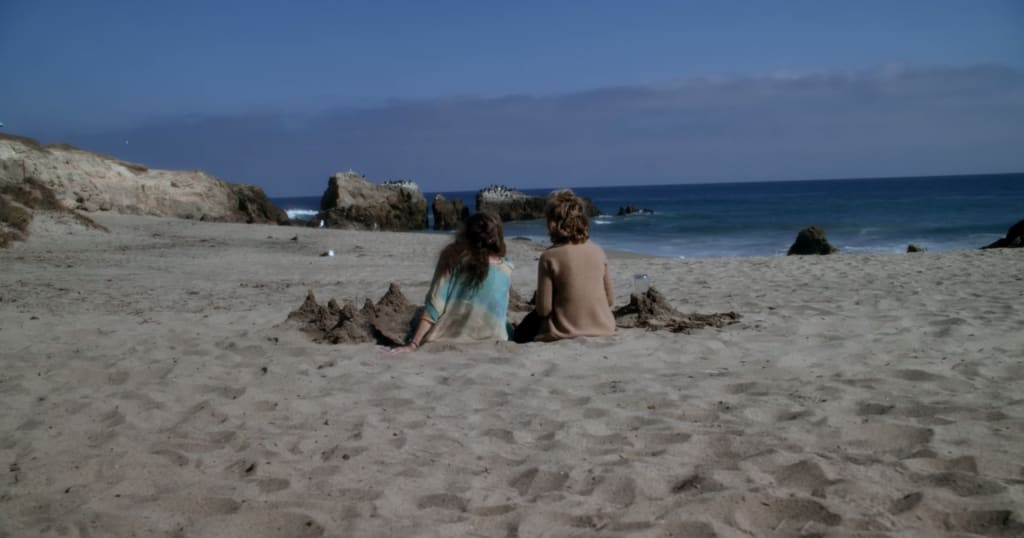 Grace and Frankie [Netflix]
In the past month or so, I watched a couple of shows on Netflix that have an average episode runtime of 30 minutes each. I noticed pretty quickly that there were actually quite a few shows that I loved that had the same amount of runtime and were on Netflix, so I thought I would put together a recommendations list!
Some things to note before we jump into this. This list is in no particular order, some episodes may go above or below the 30 minutes, they vary in the amount of seasons they have, and all of these are available on Netflix worldwide.
So, without further ado, let's jump into it.
At this point, if you're not already watching Grace and Frankie, what are you even doing?
For anyone who might not know, it follows two women—Grace (Jane Fonda) and Frankie (Lily Tomlin)—who are forced to come together after their husbands reveal that they're in love. What follows is these two women, freshly divorced, living together and embarking on living their lives after their circumstances completely change.
This show is hilarious and just as dramatic and emotional as it is hilarious. It really does offer a wide range of entertainment with some incredible characters and relationships. There's something so fresh and different about it and it's bound to have at least something for everyone. Both Grace and Frankie are such amazing main characters and it's so easy to become invested in their relationship. There are currently five seasons (13 episodes each) and there's another one on its way!
Dead to Me follows the developing friendship of Jen (Christina Applegate) who is a recent widow and Judy (Linda Cardellini) who is a free spirit with a few secrets. So far there are only 10 episodes, but it has already been renewed for another season.
This one was a bit of a surprise to me if I'm being honest. I figured it would be a good time, but I mostly put it on for something quick to watch while I was in-between new shows. I'm so happy I did though because this show is so wonderful! It's got a really simple mystery, but there's just the right amount of twists and turns along the way. Every bit of information is revealed at exactly the right moment, and it makes the pacing and structure even more enjoyable. Not to mention the relationship between Jen and Judy is a delight to see. It's so raw, simple, and just a genuine pleasure to watch unfold on screen.
Also, the finale ends in a pretty interesting way that makes it clear there's going to be just as much drama in the second season (hopefully lots of humour, too!).
I don't think I'll ever get over this show. It currently has two seasons with another on its way. Both seasons had me completely hooked and I couldn't stop thinking about them after I was done with them; in fact, I find Season Two still enters my mind when I'm least expecting it, and that dropped way back at the end of March. It really is such a memorable and wonderful show.
For anyone who is unaware, On My Block is a coming-of-age story that follows a group of teenagers from South Central Los Angeles who are dealing with all sorts; including, but not limited to, gangs, different types of relationships, mysteries, and loss.
It really is such a rich and diverse show in more ways than one. There's some genuinely great storytelling and so many lovable characters that it isn't hard to become completely invested in what's happening. There's also a really great soundtrack to boot!
This was similar to Dead to Me in the sense that I put it on simply for something quick to watch, but I'm so glad that I did! Trinkets follows three teenagers—Elodie (Brianna Hildebrand), Moe (Kiana Madeira), and Tabitha (Quintessa Swindell)—who quickly become friends after meeting at a shoplifters anonymous meeting.
Sounds pretty simple, right? It is, but there is a surprising amount of depth to it. While their lives do intertwine and there are a lot of shared moments and storylines, each girl also deals with something big that is incredibly personal and individual to them. It's genuinely a really entertaining show that has a good balance between its more humorous moments and its darker ones. So far there has only been one season, and unfortunately, the next will be its last, but it's such a wonderful little show that is definitely worth checking out.
I also wrote a spoiler-free review of Season One if you're interested in learning a little more.
I was incredibly late to the game with this one, I'll admit, and I really don't know what took me so long. The third season just dropped on Netflix and while I'm only a couple of episodes in, I'm loving it just as much as the previous two!
Dear White People follows a group of black students attending a predominantly white Ivy League college as they try to navigate through various issues revolving around race. Naturally, with a concept like that, there are some pretty heavy moments that really strike hard considering most, if not all, of them deal with things happening into today's world. It's incredibly real, but every moment is handled extremely well and completely captivates you. Don't get me wrong though, this show is also incredibly funny as well.
It's also another on this list that has an amazing soundtrack!
Finally, two honorary mentions!
Before I finish up this article, I have to quickly mention the following two because they're both amazing and definitely worth checking out!
The first is One Day at a Time, which follows three generations of a Cuban-American family who all live in the same house. The show discusses many things, from relationships, identity, race, gender and sexuality, privilege, feminism, sexism, addiction, PTSD, and so much more. It's a very beautiful show that can make you genuinely laugh out loud while still implementing the right amount of seriousness throughout. The only reason it didn't make it into the five recommendations is because from its fourth season and onwards, it will no longer be a Netflix show.
The other, is Santa Clarita Diet that follows the Hammond family as mother Sheila (Drew Barrymore) dies and comes back, taking their lives on a pretty dark (but hilarious) journey. This show is honestly the perfect mix of horror and comedy. It's also a wonderful take on zombie-esque media, even for those of you who might not like zombies or might simply be sick of them. The only reason it isn't on the list above is because, unfortunately, it did get canceled. I will say that its last season ended on a cliffhanger; however, this show is so incredibly well done that it's worth checking out nonetheless.
That being said, there are at least five shows there for you to check out. I'm sure almost all of you already have, but in case you haven't, it's definitely worth it to at least give them a shot. Hopefully, at least one of these will present you with the entertainment you need.
Reader insights
Be the first to share your insights about this piece.
Add your insights