5 Off-Screen TV Character Deaths That Broke Our Hearts
We're still heartbroken because these are characters we've grown to love, and when life (or producers) take them away from us, we still feel the pain.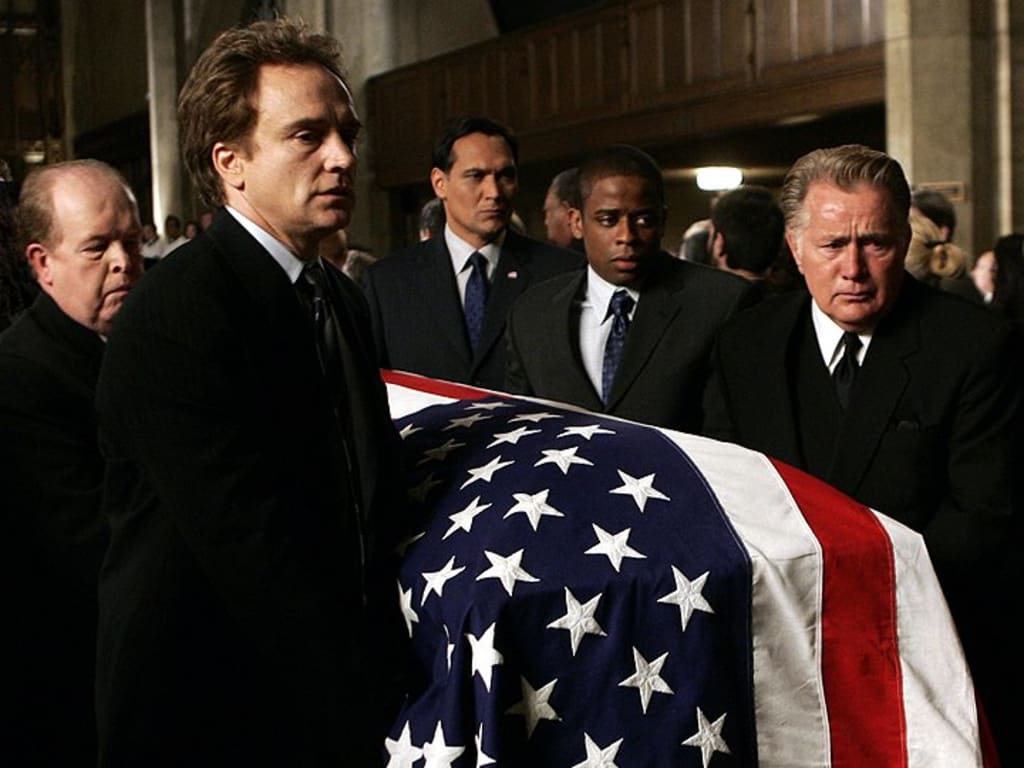 Actors come and go on television, and most of the time, we've already heard the news and can prepare ourselves for the inevitable. We don't like it, but it's going to happen regardless of how we feel. When actors decide to leave, we face their on-screen deaths like Patrick Dempsey on Grey's Anatomy or Jimmy Smits on NYPD Blue. Those deaths can be traumatizing, and we cry along with the cast as they say goodbye.
At least, though, we get to say goodbye. But what about the times when we didn't get that chance? We're still just as heartbroken because these are characters we've grown to love, and when life (or producers) take them away from us, we still feel the pain.
Spoilers follow for The West Wing, NCIS, ER and Rizzoli & Isles.
1. Mrs. Landingham (The West Wing)
Mrs. Landingham was Jed Bartlett's (Martin Sheen) right hand, but she was also, in a lot of ways, his conscience. We loved her exchanges with the staff as well as her conversations with the president like the one above where she's excited about the new car she's bought. None of us suspected this would be Mrs. Landingham's last scene on The West Wing, and when Charlie broke the news she had not survived a car accident, we were in utter denial. The funeral scene that follows is one of the best in the history of The West Wing.
Not many viewers wanted Ziva David (Cote de Pablo) to leave NCIS, but we held out hope that she would return even if just for a cameo. When Michael Weatherly announced he would be leaving NCIS, viewers again hoped for a reunion with the star-crossed lovers. Our wish wasn't granted, and NCIS permanently closed the door on a return with the news of Ziva's death. We felt Tony's pain in that moment, and even after a summer of the knowledge, we still don't like it because we wanted a happily ever after for Tony and Ziva.
Neela and Michael didn't have much time in their marriage, but they made the best of the moments they did have. Fans were addicted to their romance on ER and hated the separations that Michael's service forced upon them. But the final separation came when Gallant was killed off-screen. Neela ran the gamut of emotions from disbelief and denial to anger and grief. We hadn't seen this one coming, and we shared those emotions as well.
Because of the death of Lee Thompson Young, Rizzoli & Isles had to write the character of Detective Barry Frost out of the series. They did so with grace and a heartfelt tribute. When news broke of Young's death, most of us were stunned and heartbroken. Rizzoli & Isles did a wonderful job paying tribute to the both the actor and the character by Jane Rizzol's (Angie Harmon) eulogy. Not a dry eye remained when she finished talking to those who'd come to pay their respects, and the series never forgot about Barry Frost, and because of that, we never forgot about Lee Thompson Young.
The episodes that showed the death of Leo McGarry proved to be some of the most powerful of the series because the grief was real: John Spencer died suddenly in the midst of production on Season 7 of The West Wing. Spencer was a man who'd been loved by the cast and crew. That solemn moment when the casket is carried out of the church served as a painful reminder that not only was Leo McGarry gone, but the man who'd made this character come to life would never be seen on our television screens again.
Loss is tragic, whether on-screen or off. Television can be an escape for a lot of us, and losing someone we deeply cared about can shake our foundation. We're once again faced with our own mortality, but we also can see how beloved these characters (and actors) were, not only in our eyes but in the eyes of those who worked with them every day.
tv
I'm an avid writer of fiction! I've had over 53 novels published and wrote over 350 articles for Moviepilot before it closed. I also write for Hidden Remote.Find me at www.rachelcarrington.com. #adiscoveryofwitches #wcth #sealteam #swat
Receive stories by Rachel Carrington in

your feed