5 Must-See Anime to Watch This October 2019
If you have enough time this October, then check out these shows and movies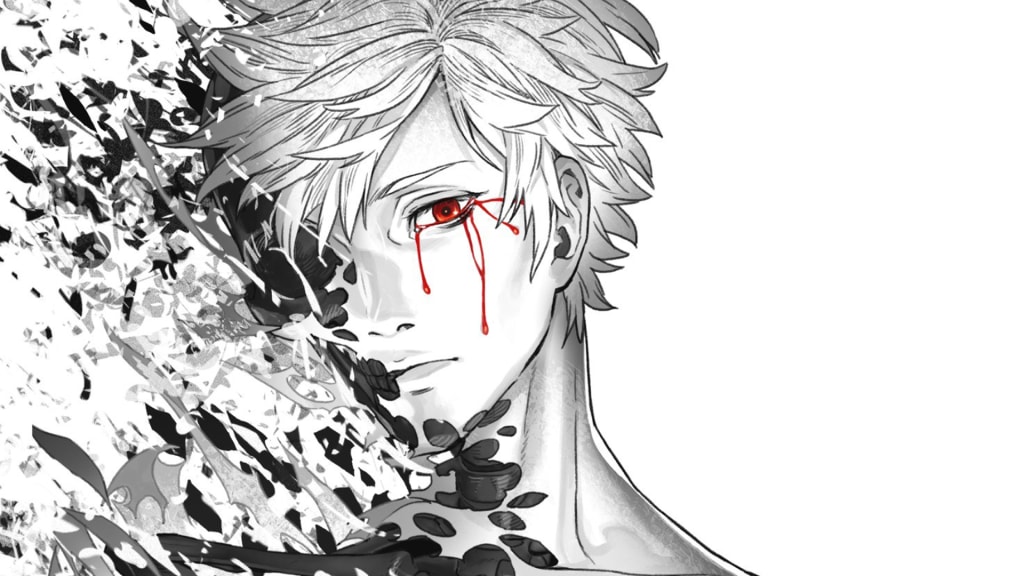 Fall is a big season for anime studios, with them releasing all of their big-name shows and movies. While we've covered what to watch this fall on Fanime BLOG, there are a few shows that you should include in your agenda. Here are 5 must-see anime to watch this October 2019
Azur Lane
Premiere date: October 3
Studio: Bibury Animation Studios
Genre(s): Action, Historical, Military
Fierce-looking creatures called Siren come out from the deep waters to erase the human race off the planet. After decades of lost battles, nations around the world have joined resources to create Azure Lane, a worldwide military organization. They use everything in their power to destroy these monsters from warships to machine guns to their various fighting skills. The story follows these brave girls as they fight these watery enemies. However, will they be able to keep the peace among their own faction?
Set to direct the maritime action series is Tensho (Rewrite, The Eden of Grisaia) at his studio Bibury Animation Studio (Grisaia: Phantom Trigger (OAV)). In charge of the script is Jin Haganeya, who also worked on Guilty Crown's script. Joining them as character designer and chief animation director is Masayuki Nonaka (Hello! KINMOZA, Rewrite).
Stand My Heroes: Piece of Truth
Premiere date: October 7
Studio: M.S.C
Genre(s): Mystery, Romance
The series follows Matori, a new female officer in the Narcotics Control Department and her colleagues. There's something special about the young officer. It seems that drugs don't work on her, making it possible to get an in-depth look into various cases. Happy to give her a hand is a plethora of characters, from butlers to high school students to fashion designers, all here to help her crack the case.
Hideyo Yamamoto (Magical Girl Spec-Ops Asuka, Strike the Blood) will direct the otome-based anime at M.S.C (Code:Realize - Guardian of Rebirth, Hikaru no Go). Accompanying him are, Sayaka Harada (STARMYU, Nura: Rise of the Yokai Clan) who is writing the script, and bringing the characters to life is character designer Yuki Takayama.
The smartphone game Stand My Heroes: Piece of Truth will air on October 7.
Special 7: Special Crime Investigation Unit
Premiere date: October 6
Studio: ANIMA&CO.
Genre(s): Action, Police
Taking place in an alternate version of Tokyo, the series follows Tokunana, a unit of misfits in the Metropolitan Police Department. The group of police officers and detectives are constantly fighting with "Nine," an organization that commits various crimes all to worship of the dragons that once roamed the world.
Harume Kosaka (episode director Hell Girl, Naruto) is directing the anime with chief director Takayuki Kuriyama (episode director Orange, DRAMAtical Murder) at ANIMA&CO. Joining them at the new studio is Yuichiro Higashide (Fate/Apocrypha, School-Live!) as the leading writer for the new series. Furthermore, Hiroya Iijima (Afro Samurai, Mazinger Z: Infinity) is in charge of designing the characters.
Special 7: Special Crime Investigation Unit will premiere in Japan on October 2019.
Human Lost
Premiere date: October 22
Studio: Polygon Pictures
Genre(s): Drama, Historical, Psychological, Seinen
In 2036, death doesn't exist thanks to medical and technological advancements. However, only the very rich can afford to partake in this medical wonder.
The series follows Yozo Oba, who isn't the richest. For countless nights he's been having some weird dreams. And things take a turn for the worst when he joins his friend's biker gangs on an incursion to "The Inside," where society's elite lives.
The movie is an adaptation of Osamu Dazai's masterpiece, No Longer Human. Fuminori Kizaki (Afro Samurai, X-Men) is set to direct the modern rework with Katsuyuki Motohiro (FLCL Alternative, Psycho-Pass) serving as chief director at Polygon Pictures (Ghost in the Shell 2: Innocence, Blame!). Joining them are Tow Ubukata (Fafner THE BEYOND, Psycho-Pass 2) who we'll be in charge of the script and Yūsuke Kozaki (BBK/BRNK, Intrigue in the Bakumatsu - Irohanihoheto) as character designer.
Human Lost will be in Japanese theaters on October 6 in Japan. The English subtitled version is set to be released in North America on October 22. The English dubbed will follow one day later.
Stars Align
Premiere date: October 11
Studio: 8bit
Genre(s): Drama, Slice of Life, Sports
Stars Align centers around a group of boys in junior high school's soft tennis club, which is on the verge of closing down. One of the boys named Tōma Shinjō asks Maki Katsuragi to join the team to save it. However, Katsuragi wants to get paid in return for joining the team. Will Katsuragi join the team? But will that prevent the club from shutting down?
Kazuki Akane (Code Geass: Akito the Exiled, Heat Guy J) is directing the coming-of-age anime at 8bit (Infinite Stratos) and is also supervising and writing the script. Also, Yūichi Takahashi (FLCL Alternative (movie), Comet Lucifer) will be working as character designer and chief animation director.
See how kids play doubles tennis on October 11.
list
About the author
Love anime, food, wrestling and marketing stuff. Part owner of http://english-dubbed.com. Freelance writer. Words on
@Vocal_Creators , @getfandom , and @wattpad
Love to write about:
- Dark romance
- Anime
- Beauty
Reader insights
Be the first to share your insights about this piece.
Add your insights