5 Must-See Anime to Watch This May 2019
5 Anime to Watch This May 2019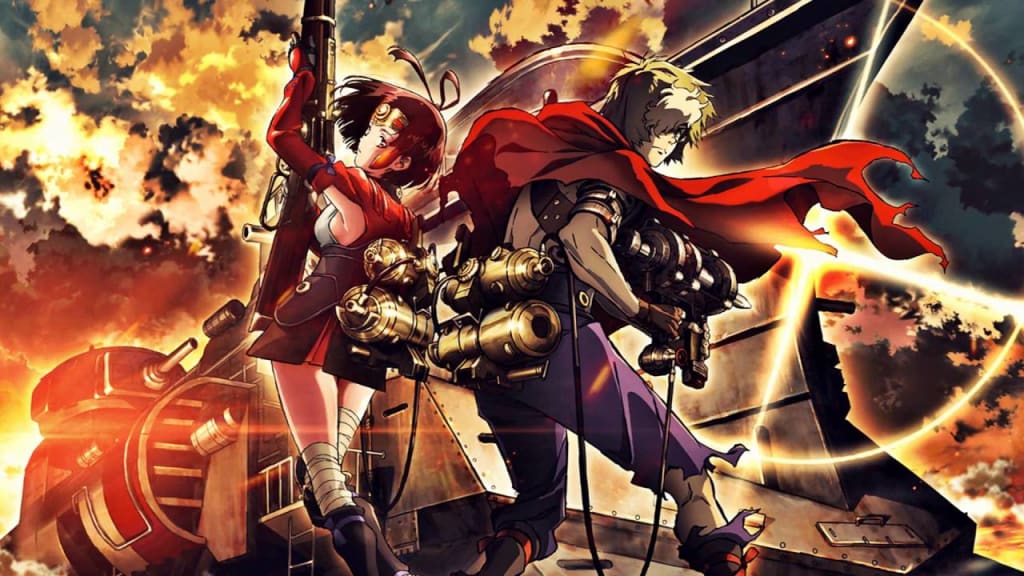 After a month of incredible new shows and sequels, it's time to give it rest and watch something else. Said no anime fan ever! A new month means a whole new selection of shows and movies to enjoy.
And, like previous months, the anime industry didn't disappoint, from battling zombie hordes, to joyous and heartbreaking moments, May has something for everyone.
So, let us enjoy some brand new series. Here are five anime shows to watch this May.
Premiere date: May 24
Studio: Trigger and XFlag
Genre(s): Action, Mecha
Starting our May must-see list is the collaboration project between Imaishi Hiroyuki (Gurren Lagann) and Nakashima Kazuki (Kill la Kill), Promare. The original anime movie follows Galo, a recruit at a fire station called the Burning Rescue Fire Department. But they aren't battling any run of the mill flames. Mutants called the Burnish are behind these fires. Luckily, Galo and the rest of the squad are ready to extinguish their wrongdoings with their mechas, called "Matoit-Tech," named after the "matoi" banners that Edo-period firefighting units used.
But, if the synopsis didn't grab your attention, perhaps the trailer will. It's full of vibrant colors and over-the-top action sequences, like Gurren Lagann and Kill la Kill.
Shigeto Koyama will join Hiroyuki and Kazukithem as the characters, and mechanical designer with SANZIGEN Animation Studio handling the 3DCG animation. Promare will hit studios across Japan on May 24.
Premiere date: May 11
Studio: Yokohama Animation Lab
Genre(s): Ecchi, School
Slated to premiere this May is the show about women in tights, Miru Tights. The series follows three high school girls, Yua Nakabeni, Homi Moegi, and Len Aikawa, and they are as different as their tights.
Yua likes sheer tights, Ren likes them a bit more opaque, and Homi can't live without her thick tights. Not only that, the series will include other characters, and their love for the close-fitting garment, including the girl's homeroom teacher, Ai Kayano.
Set to direct the web anime at Yokohama Animation Lab is Yuki Ogawa (FLCL Progressive), with Fumiaki Maruto (Classroom Crisis, Phantom in the Twilight) writing the script for the series. Yukari Hibino will join the team as the character designer, with SHADE composing the ONA's music.
The web series will stream online on Niconico (a video sharing service) and dAnime Store on May 11.
Premiere date: May 24
Studio: Twilight Studio
Genre(s): Drama, Music
On March 11, 2011, a 9.0 magnitude earthquake hit the Japanese coast, causing millions in damages and leaving countless casualties. Hakubo, an original film by Yutaka Yamamoto (The Melancholy of Haruhi Suzumiya), follows the youths living in "the now and present" in Iwaki city, Fukushima Prefecture, after the natural disaster. Hakubo, the final part of the director's self-described "Tōhoku trilogy" set in Japan's Tōhoku region, where the earthquake occurred.
Sunao Chikaoka (Wake Up, Girls!) joins the project as the character designer, with Fuyuto Muraguchi handling the color design. Moreover, Twilight Studio will be in charge of animation. Hakubo will premiere in Cinemas Iwaki Onahama in Fukushima prefecture on May 24 and across Japan in June.
While you wait for Hakubo, check out Yamamoto's other projects, Blossom which follows an old man trying to restore a devastated area, and Wake Up, Girls!, which centers around the adventures of an idol group.
'Tanishou o Hiraku'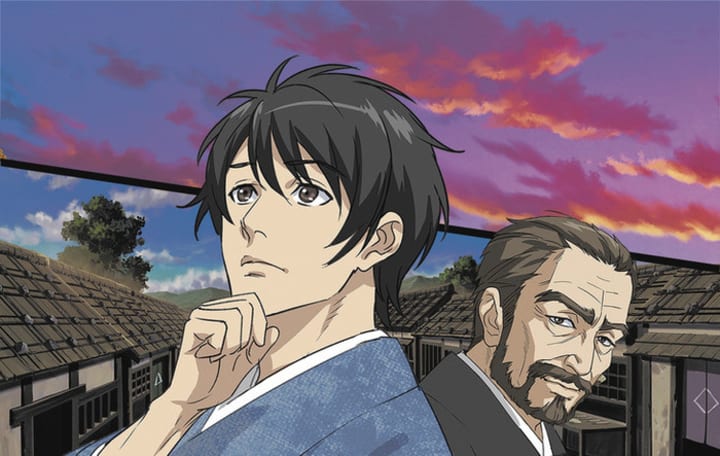 Premiere date: May 24
Studio: Paradise Cafe
Genre(s): Historical
Another anime heading our way is the period film Tanishou o Hiraku, and it's based on Kentetsu Takamori's Buddhist book of the same. The anime movie takes place at the turbulent end of the Heian Period (794 to 1185) and follows a troubled young man named Yuien. One day, he meets the Buddhist monk, Shinran, and listens to his teachings. Soon enough the Buddhist monk takes Yuien under his wing, and they travel across the country together. Throughout their travels, they experience both happy and heart wrenching moments.
Taking the helm is director Kazuhisa Ouno (Berserk, C – Control – The Money and Soul of Possibility), with Kiyoto Wada writing the film's script. Tanishou o Hiraku is part of a series based on the Buddhist text by Takamori. Other works include Studio DEEN's 2016 movie, Naze Ikiru: Rennyo Shōnin to Yoshizaki Enjō.
Don't miss this historical anime when it comes out to theaters (in Japan) this May 24.
Premiere date: May 10
Studio: Wit Studio
Genre(s): Action, Horror, Supernatural, Drama, Fantasy
Set to premiere in 2018, Kabaneri of the Iron Fortress: The Battle of Unato took a back seat to popular anime and as such, the studio pushed it back to spring 2019. But finally, fans get to see what Ikoma and Mumei have been up to after escaping the smoldering city of Kongokaku.
The post-apocalyptic movie will center around Mumei, a Kabaneri, and takes place half a year after the events in original TV series.
Returning to the director's chair is Tetsuro Araki, who is also credited for writing the film's script. Joining him at Wit Studio (Attack on Titan) is Haruhiko Mikimoto (Macross 7) as original character designer. The Japanese band, EGOIST, will perform the movie's theme song, "Sakase ya Sakase." Moreover, the TV voice actors will reprise their roles.
Kabaneri of the Iron Fortress: The Battle of Unato will have limited two-week screening in Japanese theaters, and international fans are in luck, as the film will also stream on Netflix and Amazon Prime Video.
About the Creator
Love anime, food, wrestling and marketing stuff. Part owner of http://english-dubbed.com. Freelance writer. Words on
@Vocal_Creators , @getfandom , and @wattpad
Love to write about:
- Dark romance
- Anime
- Beauty
Reader insights
Be the first to share your insights about this piece.
Add your insights