5 Must-See Anime to Watch This July 2019
Forget about summer vacation! Stay indoors and watch these anime shows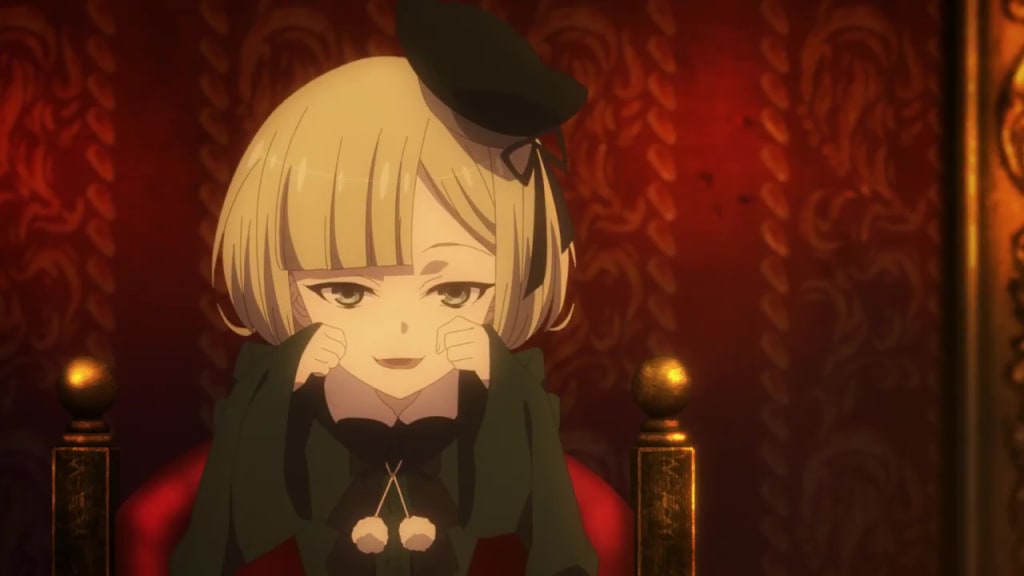 It's July, and that means relaxing by the pool with some cool summer drinks. But besides getting your tan on, it also means a brand-new month of anime to watch, and the sunny season has quite a few titles for fans to enjoy. From love stories to action-packed adventures, here are five must-see anime to watch this July.
Premiere date: July 6
Studio: Nexus
Genre(s): Fantasy, Magic, Mech
Let's start July's anime lineup with Granbelm, an original anime that combines fighting power of mechas with magical girls. A long time ago, the world of magic came to exit. However, it quickly disappeared. Now 1000 years later, high school student Mangetsu Kohinata meets Shingetsu Ernesta Fukami, who has come back to Japan from Germany. But this simple encounter under an enormous moon sets magic moving once again, awakening the magical dolls known as "Armanox," and revealing a secret about the world.
The summer fantasy series reunites Re:Zero director Masaharu Watanabe and original character designer Shinichirou Otsuka will work on the project at Nexus (Chivalry of a Failed Knight, Comic Girls). Joining them is Jukki Hanada (Rozen Maiden, Fate/stay night) who will take the lead overseeing Granbelm's script.
Don't miss this magical mecha clash when it kicks off on July 5.
'Yamishibai : Japanese Ghost Stories 7th Season'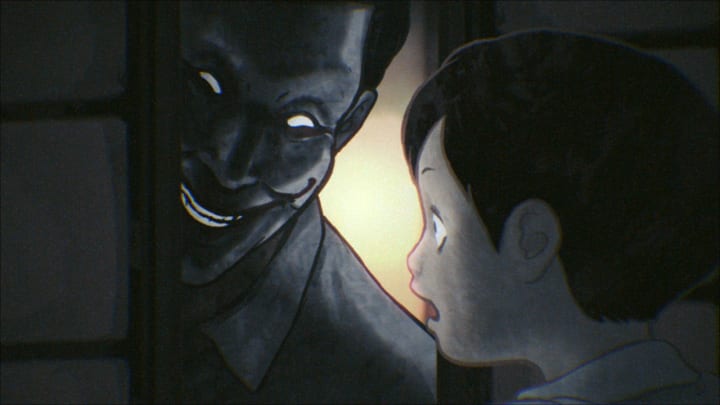 Premiere date: July 8
Studio: ILCA
Genre(s): Dementia, Horror, Supernatural
Short horror anime Yamishibai returns for another round of creepy stories this July. In Japan, ghost stories are a summer tradition, ranging from giant women kidnapping children to haunted houses. However, the real terror comes from its narrator Kanji Tsuda who will return to recite these creepy stories.
The new season is directed by Kenichi Sugimoto (DRAWIZ) and features animation production by ILCA. The anthology series features scripts by Hiromu Kumamoto (Kagewani, Kowabon), Sasaki Mitsuhiro, Ayako Yamaguchi, and Saki Kuniyoshi, who are masters in bringing horror.
The Yamishibai: Japanese Ghost Stories anime's first season aired in July 2013. The series featured Shōwa-era illustrated paper theater productions, and each episode is about six minutes long. Currently, Sentai Filmworks is producing an English dub for the series.
Premiere date: July 7
Studio: TROYCA
Genre(s): Fantasy, Mystery, Supernatural
The Fate series makes a return this July, but with a little more mystery than fighting. Based on the novels by Makoto Sanda and illustration work by Mineji Sakamoto, the story of Waver Velvet, now Lord El-Melloi II, continues. The new anime takes place in the time between Fate/Zero and Fate/stay night. Once again the Clock Tower, the Mage's Association's headquarters in England is at center stage. There, Lord El-Melloi II, and his apprentice Gray solve various mysteries of a magical nature surrounding the Mage's Association.
Makoto Katō (Bloom Into You, Beautiful Bones—Sakurako's Investigation) will take the helm at animation studio TROYCA (Aldnoah.Zero, Re:Creators). In charge of the series' composition is Boruto: Naruto Next Generations' Ukyō Kodachi with Jun Nakai (GATE, Mardock Scramble: The First Compression) designing the characters.
Premiere date: July 1
Studio: C-Station
Genre(s): Comedy, Music, School
The latest addition to the July lineup is Starmyu season three. Fans have been waiting ever since its announcement in October for the musical theater anime to air.
The show takes place in Ayanagi Academy: a prestigious music school with insane competition. The series follows new student Yuta Hoshitani who wants to be in show business when he graduates. But to get there, he'll have to gain acceptance from the Kao Kai (Cherry Blossom Flower Association), Ayana Academy's three highest-ranking students.
Set to return to the director's chair is Shunsuke Tada (Kuroko's Basketball, Sands of Destruction) who along with series scriptwriter Sayaka Harada (Code:Realize—Guardian of Rebirth, Stand My Heroes: Piece of Truth) will work on the anime at animation studio C-Station (Akame ga KILL!, My Teen Romantic Comedy SNAFU).
Premiere date: July 10
Studio: Encourage Films
Genre(s): Action, Adventure, Fantasy
Based on the fantasy novel written by Takeru Uchida and illustrated by Nardak, Isekai Cheat Magician will air this July. The series follows two ordinary high school students, Taichi Nishimura and Rin Azuma, as they get transported to a world where swordsmanship and sorcery are the way of the land. While back home, Taichi is an ordinary person with higher than average reflexes, both he and Rin are almost masters when it comes to physical and magical abilities. And so begin their adventures as the world's strongest "Cheat Magicians."
Daisuke Tsukushi (episode director on Hell Girl, Gantz) is making his series directorial debut with the fantasy anime, and Encourage Films (A Centaur's Life, Big Order) is animating the series. Takayo Ikami (Dances with the Dragons, Magical Girl Site) is in charge of the series scripts, and Shuji Maruyama (Yu-Gi-Oh! 5D's) is designing the characters.
list
About the author
Love anime, food, wrestling and marketing stuff. Part owner of http://english-dubbed.com. Freelance writer. Words on
@Vocal_Creators , @getfandom , and @wattpad
Love to write about:
- Dark romance
- Anime
- Beauty
Reader insights
Be the first to share your insights about this piece.
Add your insights