5 Great Beach Reads to Add to Your Summer Reading List
Cozy reads that'll make your summer days more enjoyable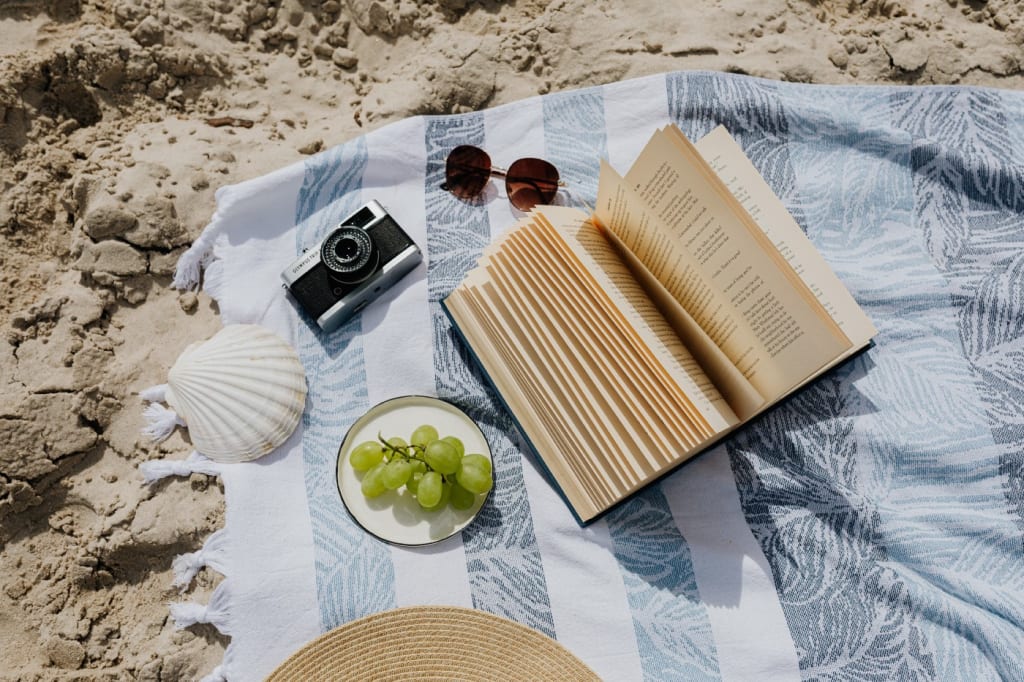 Photo by Karolina Grabowska from Pexels
I don't know about you, but when I'm on the beach, I usually spend far more time reading than swimming, playing volleyball, or doing any other kind of beach activity.
What can I say? Bookworm is my middle name. No matter where I am, there's always a book in my hands( which I usually struggle to put down) and that includes the beach.
Now, because when I'm on vacation I want to relax and fill myself with positive energy, I usually choose light mysteries/thrillers, heart-warming romances, or feel-good books for my beach reads.
So, if you're a fan of these genres and are looking to expand your summer reading list, read on for a list of books that will add some extra sunshine to your vacation days.
1. I've Got Your Number by Sophie Kinsella
Genre: Romance, Chick Lit
This is currently my #1 beach read as I've read it four summers in a row — it's one of the funniest, most heart-warming romance stories I have read so far.
I've actually read a lot of Sophie Kinsella's books but none has won my heart like this one.
It follows Poppy Wyatt (one of the most relatable book characters ever), who seems to have it all and is about to get married to her "perfect" man. She doesn't know, however, that her life is about to radically change.
When, during a disastrous evening, she loses her engagement ring in a hotel fire drill and her mobile phone is stolen, she finds an abandoned phone in a trash can that belongs to businessman Sam Roxton.
From that moment, Poppy and Sam become embroiled in each other's lives and develop a sweet, heart-warming romance that'll have you swooning over the book's pages. Plus, the book is full of witty humor and funny lines that'll have people around you wondering what makes you giggling so much.
"There are moments in life that the white-chocolate Magnum ice cream was invented for, and this is one of them."

"I guess that's what happens when you have no Botox, make-up or fake tan. You have expressions instead."
#2. The Midnight Library by Matt Haig
Genre: Fantasy, Contemporary
Have you ever read a book that was so brilliant you couldn't even find the words to describe its brilliance to yourself later?
That's one of those books for me. I'm still not able to find the right words to describe it — I feel like anything I say won't be enough.
After attempting suicide, the book's main character, Nora, ends up in The Midnight Library, a space between life and death. This library contains countless books and each one of them describes the story of another reality, another version of Nora's life.
Nora thinks that if she's able to find the right book that contains the best version of her life, the most fulfilled and happy reality she could have had, had she made different choices in her past, she can be saved.
But is there such a thing as a perfect life? Is there a version of a reality where we can have it all and be successful in every aspect of our lives? And what makes life worth living in the first place?
Those are some of the issues this thought-provoking book addresses. Ultimately, this is a book about regrets, choices, and happiness. A book that encourages you to be your true self, overcome your fears, and appreciate the little things in life — as those are the only things that truly matter.
"If you aim to be something you are not, you will always fail. Aim to be you. Aim to look and act and think like you. Aim to be the truest version of you. Embrace that you-ness. Endorse it. Love it. Work hard at it. And don't give a second thought when people mock it or ridicule it. Most gossip is envy in disguise."
3. Red, White, and Royal Blue by Casey McQuiston
Genre: Contemporary Romance, LGBTQI+
This book has everything. Or at least, everything I'm usually looking for in romance novels.
angst
an enemies to lovers romance
representation
witty lines
swoon-worthy scenes
So, enter our two protagonists, Alex and Henry. Alex is America's First Son — witty, handsome, clever, and passionate. Speaking of his passions, there's one he's been cultivating for years: his hatred towards Henry, the Prince of Wales — equally handsome, witty, kind, and selfless.
When the press gets hold of a photo involving an ugly confrontation between Henry and Alex, their families decide to stage a fake friendship between the two, to prevent further damage to their image.
As Alex and Henry are forced to spend more time together and get to know each other, they realize that behind their mutual hatred might be hiding something entirely different — if only they have the courage to explore it.
Ah, just thinking about this book makes me smile. If you're looking for a sweet yet exciting, incredibly well-written, feel-good romance story, you have to grab this book.
"Thinking about history makes me wonder how I'll fit into it one day, I guess. And you too. I kinda wish people still wrote like that. History, huh? Bet we could make some."

"That's the choice. I love him, with all that, because of all that. On purpose. I love him on purpose."
#4. One of Us Is Lying by Karen M. McManus
Genre: Mystery, Young Adult
This one was on my last summer's reading list. It pulled me in from the very first page and I devoured it in 3 days.
It's an easy read, a light mystery that follows five teenagers, who walk into detention one day, but only four of them walk out alive. And no one knows who killed him and why.
As you can guess, a murder mystery follows. All five teenagers come from different social groups (we have the brain, the criminal, the beauty, the jock, and the outcast), have very different personalities, whereas each one of them has also a secret to hide — and consequently a motive for committing murder.
This young adult mystery is the perfect beach read because it's a fast-paced, addictive, exciting easy-read that keeps you entertained until its very last page.
"Did you think I was joking about killing Simon? Read it and weep, kids. Everyone in detention with Simon last week had an extraspecial reason for wanting him gone. Exhibit A: the posts above, which he was about to publish on About That. Now here's your assignment: connect the dots. Is everybody in it together, or is somebody pulling strings?
#5. The Good Guy by Dean Koontz
Genre: Thriller, Mystery
This book follows Timothy Carrier, an ordinary guy, whose life changes when he's mistaken for somebody else. Twice.
Sitting at his favorite bar, like he has done dozens of times, he's approached by a stranger who offers him $10,000, a photo of a woman, and a note that reads:
"Ten thousand now. You get the rest when she's gone."
Minutes later, the real killer enters the bar and mistakes Timothy for the client. From that moment, he crafts a plan and sets out to save the woman who's the killing target.
What follows is well-written and intense cat and mouse story with twists and turns that make this book a page-turner.
"A scar is not always a flaw. Sometimes a scar may be redemption inscribed in the flesh, a memorial to something endured, to something lost."

"Fear is a hammer, and when the people are beaten finally to the conviction that their existence hangs by a frayed thread, they will be led where they need to go."
~.~.~.~.~.~.~.~.~.~.~.~.~.~.~.~.~.~.~
Non-fiction books and self-help guides are great, but sometimes what you need is a cozy read that'll allow you to relax and let your mind wander and be filled with positive images and emotions.
That's exactly what the above-mentioned books will do. Grab one (or all) of them and enjoy the fast-approaching summer!
About the Creator
Words have power.
I write about relationships, psychology, personal development, and books.
https://linktr.ee/margpan
Reader insights
Be the first to share your insights about this piece.
Add your insights