5 Criminally Underrated Bruce Willis Films
Here are five hidden gems that star the man, the myth, the legend Bruce Willis.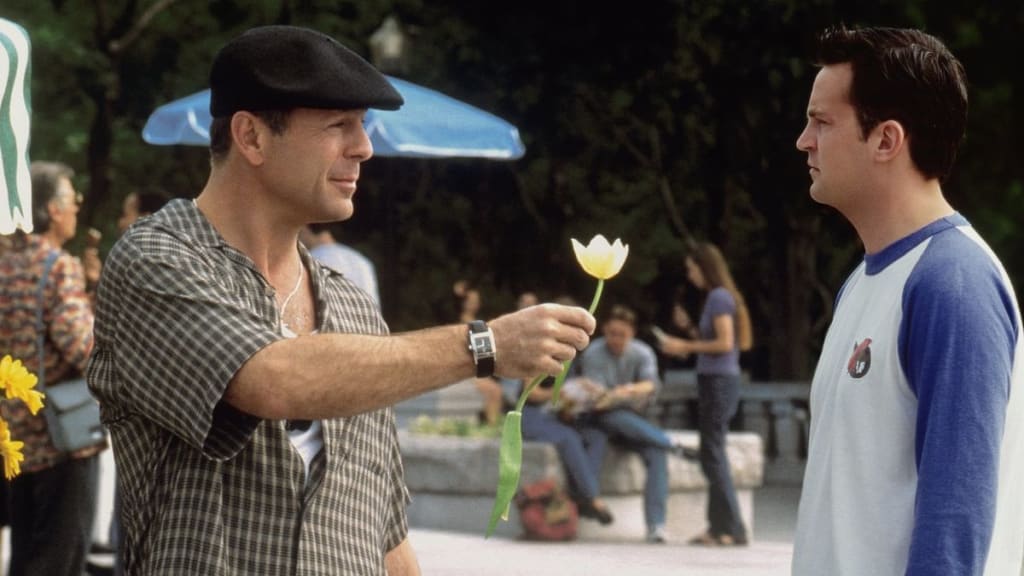 Bruce Willis in The Whole Nine Yards (2000)
There is no denying that Bruce Willis is one of the best that ever graced the silver screen, and he will undoubtedly always be revered as a powerhouse, leaving fans everywhere with so many excellent cinematic endeavors they will absolutely continue to enjoy until the end of time. Now that the prestigious performer is stepping away from the world of acting, people all over are most assuredly looking to relive some of his glorious titles that have been released throughout his illustrious career.
Films like Die Hard, The Fifth Element, Pulp Fiction, Armageddon, and The Sixth Sense, among several other heavy hitters, are probably the performances many fans justifiably associate with the prolific actor. But not every project he embarked upon got the credit it so rightfully deserved, and in order to attempt to right these wrongs, here are five hidden gems that star the man, the myth, the legend Bruce Willis.
The Whole Nine Yards (2000)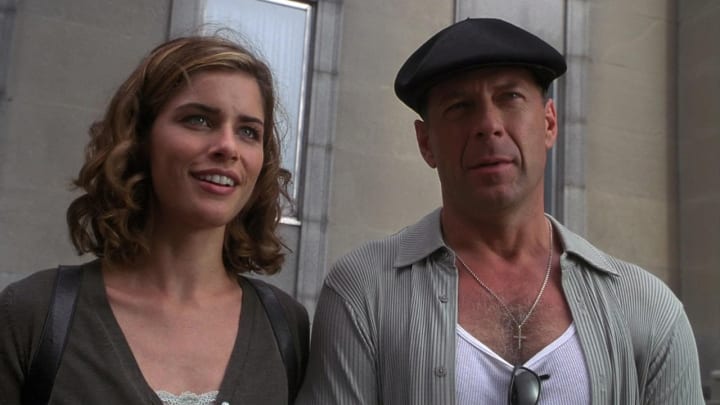 One thing Bruce Willis never got enough credit for was the fact that the man was brilliant when it came to comedy. Not every affair was a memorable ordeal, but one that definitely stands out as a side-splitting gem is, without a doubt, The Whole Nine Yards.
Willis plays a hitman hiding out from the mob who is then thrust into a gut-busting caper when his next-door neighbor dentist, played by Mathew Perry, stumbles upon his secret and attempts to get a finder's fee for handing him over to the bad guys. The performance feels like the amalgamation of every tough guy role the actor has had but offers up the fun side of the action star, and the end result is a widely funny experience with significant replay value.
Hostage (2005)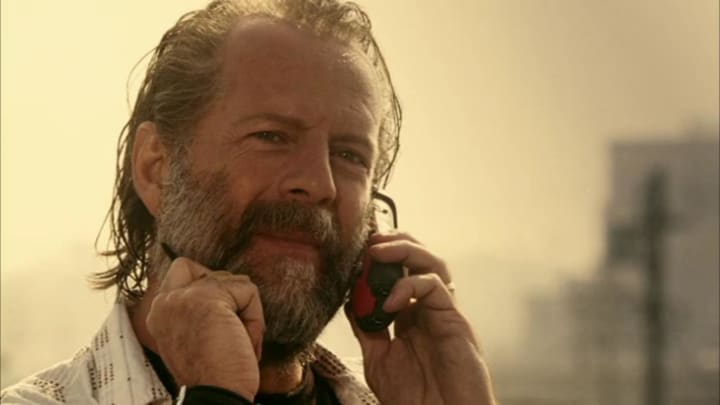 Willis has starred in a number of action thrillers throughout his run in the acting game, and some are definitely better than others. But one that truly stands out as a unique, slow-burn starter that quickly heats up is the undeniably gripping film Hostage, based on the novel of the same name written by Robert Crais.
Bruce plays Talley, a police chief in a small suburb who was a former hostage negotiator that had a traumatizing exit from the gig. Now he is faced with another tragic ordeal when a robbery gone wrong results in another hostage situation that ends up weaving brilliantly into a larger criminal conspiracy. The well-crafted affair offers up an exceptional watch for action thriller junkies, with Willis's performance being the highlight adding significant value to the experience in the end.
Surrogates (2009)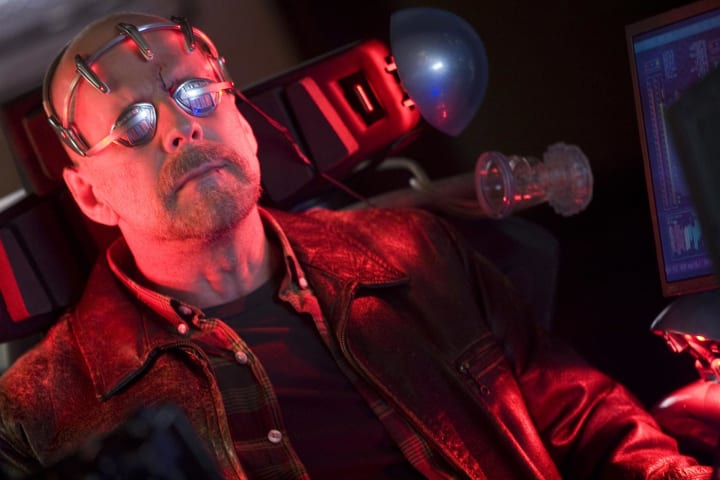 Stories about robots taking over the world and technology gone mad in near-dystopian futures are all the rage these days, and it's sad that features chronicling these same ideas before the android trend hit mainstream glory didn't make waves with fans. This seems to be precisely the case with Willis' 2009 sci-fi action film Surrogates.
The film takes place in a world where no one leaves the house, and instead, everyone uses lifelike robot avatars to live out their daily lives, with Willis dominating in the role of an FBI agent who ventures outside to investigate the murder of a surrogate that resulted in the death of its user, something that is not supposed to go down. This storyline feels like it's right out of Westworld or Black Mirror, and it seems very likely this under-appreciated gem will play out fantastically with modern audiences.
Tears of the Sun (2003)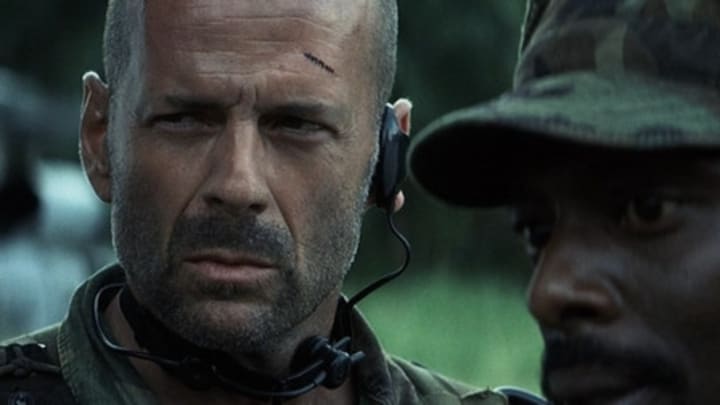 Training Day director Anton Fuqua teamed up with Bruce Willis for the 2003 action thriller Tears of the Sun, and it proved to be one of his best-hidden gems on his filmography. The story follows the actor playing a navy seal commander leading a team tasked with saving a doctor who will only go if they take 70 refugees with them as well, against perilous odds.
While the events are fictitious, Tears of the Sun definitely has the same large-scale, edge-of-your-seat vibe that other war epics like Black Hawk Down or We Were Soldiers bring to the table. And to top it all off, Willis is on point with his deeply-moving and absolutely riveting performance, that spectacularly showcases the actor's impressive range and should definitely be considered a must-watch title on his greatest hits list.
Mercury Rising (1998)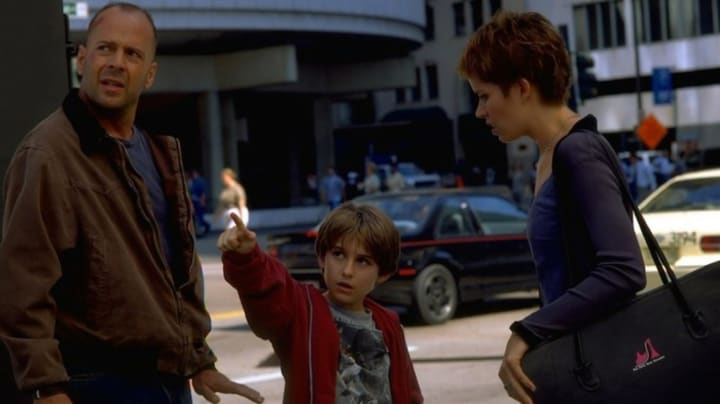 One feature that Willis starred in that doesn't get the credit it deserved has plenty of action and is all thriller with no filler. Mercury Rising, a film released in the late '90s, saw Bruce take on yet another federal agent role, this time protecting an autistic boy who cracked an NSA code and is now being targeted by government assassins.
Willis' take sees him magnificently portraying a grizzled, brooding agent whose heartwarming efforts to protect a boy alone in the world against insurmountable odds is the perfect viewing experience for fans of exceptional thrillers, solid action, and the actor brilliantly leading the way through it all.
Hats off to Bruce Willis.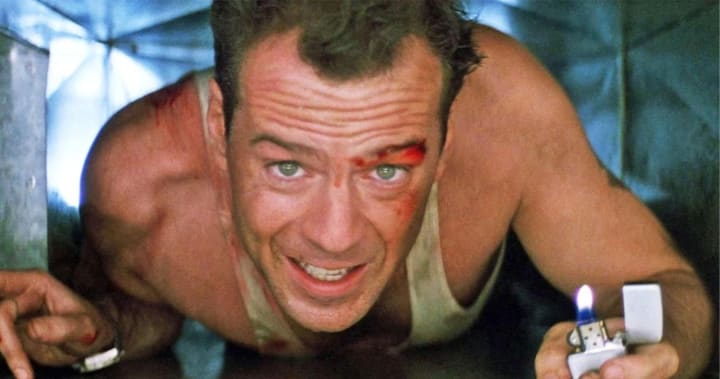 Thanks for all the great memories, laughs, and adventures. Gone from the game but never forgotten!