5 Creative Ways to Bring Your Cosplay to the Next Level
Stand out from the crowd of cookie-cutter cosplayers at your next con.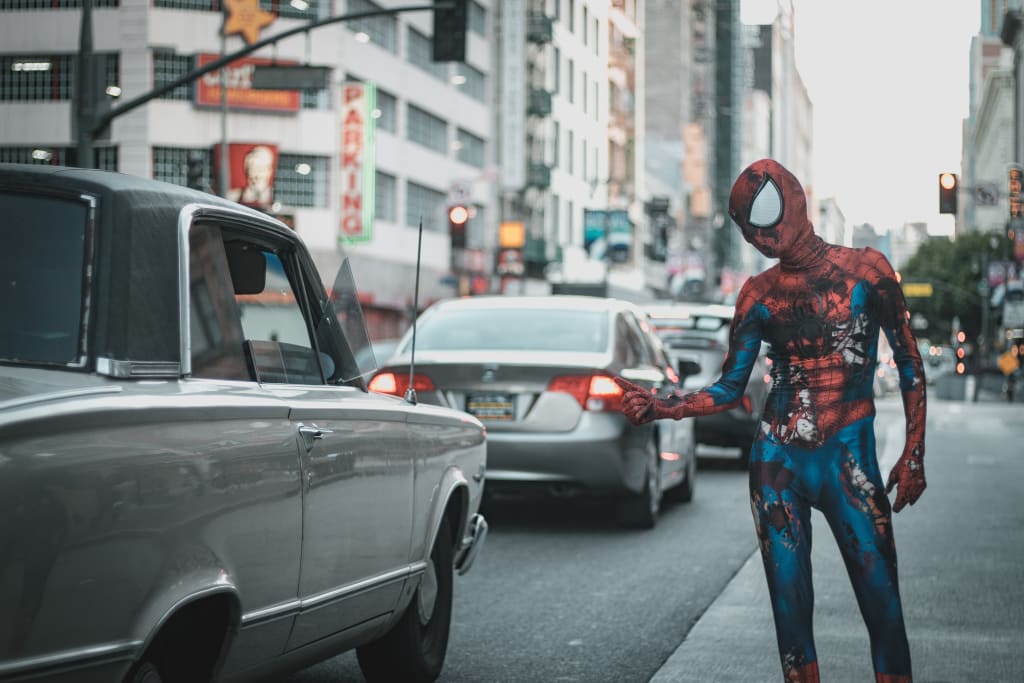 If you have been cosplaying for a bit, this might sound familiar.
So you spent a few months planning the most epic cosplay costume the world's ever seen. You spent several weeks meticulously drafting the sewing patterns. You sewed up some fabric until your fingers bled. You even tried your hand at crafting a bad-ass prop weapon to go with your can't-miss cosplay costume.
You show up on the convention floor ready to be greeted with cheers, oohs, and ahhs...
But a funny thing happens. Instead of masses of con attendees bowing to your cosplay awesomeness, they mostly ignore you.
And then you look over, and see about ten other cosplayers wearing store-bought costumes of the same character that look just as good (if not better) than the one you spent months of blood, sweat, and tears trying to build.
*sad trombone*
If that was you, don't let that be you again.
With just a few adjustments, you can be more than just another Harley Quinn cosplay girl or Joker cosplay dude.
Here are some tips that will help you stand out from the crowd of generic cosplayers at your next comic con.
1. Focus on the Details.
The average cosplayer will show up in a costume that looks like it came right out of the box. They might even have spent a good amount of time putting it together, and making it look just right... but it ends up looking just good... too good. As in, sterile, and ultimately inauthentic.
This is because they forgot to add the small little details that will truly make the cosplay.
You'd be surprised how just a bit of dirt, or the precisely placed tear in a shirt, or a dab of blood can take your cosplay to the next level.
It's these minute details that will set you apart from the store bought Rick Grimes over there, and end up with a cosplay that truly evokes the character it's based on.
2. Play the Part.
The best cosplayers do more than just build a movie quality replica of their character's outfit. The best cosplayers become the character.
You don't have to spend years at a prestigious acting school to pull this off. Just spend a few hours studying your character. Notice the small mannerisms, the body language, the gait.
Now take these observations and practice. Get the poses right. Get the look right. Before long, you'll be able to carry yourself so much like the character that other con-goers might do a double take when they see you roaming through the convention center.
3. Do the Cosplay Mash.
Nothing gets quite the reaction on the convention floor like a cosplay costume that combines elements from two iconic characters to create a truly epic and unique cosplay.
The cool thing about this strategy is that the possibilities are endless.
This tends to work best for characters that have iconic outfits or armor (like stormtroopers), and color schemes that are immediately identifiable.
Just take one base cosplay character, and lay over another cosplay set to meld them into its own creation. Think of ways where these characters might intersect. Are they portrayed by the same actor? Can you work a pun into it? Do they share some similar traits?
Here are some examples:
4. Gender Bend for the Win.
One of the simplest and best ways to create a cosplay that sets yourself apart from the rest of the costumed fanatics at a convention is simply to modify a character of the opposite gender, and make it your own.
This is a similar tactic to the cosplay mashup, which leads to equally impressive results. No character is off limits!
5. Go BIG or Go Home.
Finally, the ultimate way to bring every con attendee to their knees is to rock out with a cosplay costume that is just massive—as in big. HUGE.
This will require a ton of time and skill to pull off, but when done right, there is nothing more impressive. You will be sure to be the talk of the con.
Before you know it, people will be running around looking for your epic Transformer cosplay, while ignoring the celebrity panels.
cosplay
About the author
Shane Kay is the lead costume guide maker for GoGoCosplay.com and connoisseur of cons far and wide.
Reader insights
Be the first to share your insights about this piece.
Add your insights