5 Children/Grandchildren Of 'Doctor Who' Actors Who Have Also Pursued An Acting Career
WHO generations!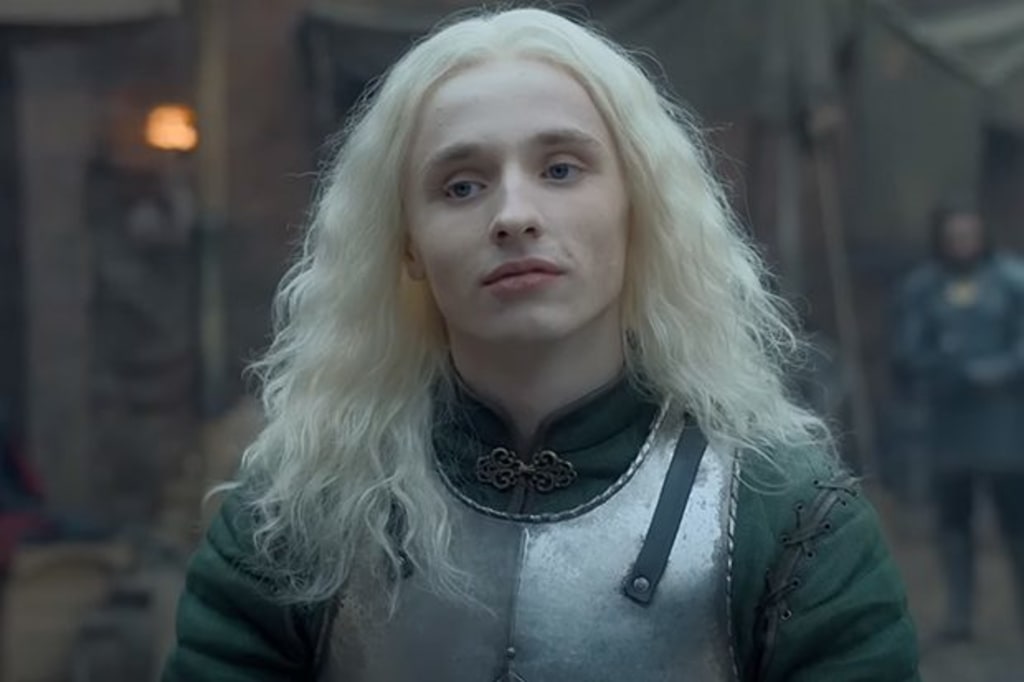 Ty Tennant as Aegon Targaryen. Credit: HBO
The upcoming sixth episode of HBO's Game of Thrones prequel House of The Dragon will begin with a time jump ten years into the future. The time jump necessitates the recasting of multiple major characters. One of the characters set to be recast is Prince Aegon Targaryen. Previously seen as a toddler, the teenage Aegon will be portrayed by Ty Tennant.
Ty is a third generation actor, the son of actors David Tennant and Georgia Tennant (nee Moffet), and the grandson of Peter Davison. Interestingly, both Ty's parents and Grandfather have connections to the classic Sci-fi series Doctor Who, with David having played the much-loved Tenth Doctor, Peter as Classic Who's Fifth Doctor, and Georgia guest starring in the NuWho episode 'The Doctor's Daughter' as Jenny, the Doctor's cloned daughter.
Ty Tennant is not the first child, or even the first Grandchild of a Doctor Who actor to pursue a career in the acting biz. Let's look at all the children and grandchildren of past Doctors who have joined their Whovian relative in being bitten by the acting bug.
1. Ty Tennant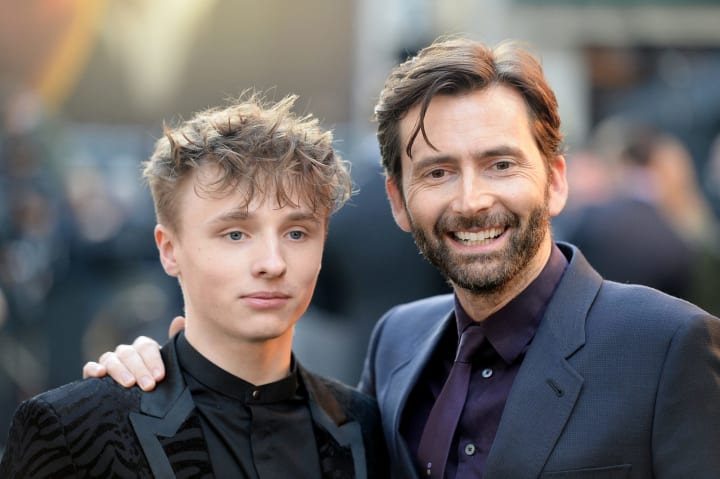 Ty Tennant (then Moffet) was born in 2002, when his Mother, Georgia, was only seventeen, and spent his early years being raised by her as a single Mother. At age six, Ty lived out many a child's dream when he was taken to visit the set of Doctor Who while his Mother was filming her guest appearance in the episode 'The Doctor's Daughter'. Ty has referred to the day as one of the best of his life, as it introduced him to David Tennant, the man he would eventually call his Dad, as well as sparking an interest in the art of acting, that, under his Parents' encouragement, would eventually become a passion.
Ty made his first acting appearance in 2013, appearing in a cameo alongside his Grandfather, Fifth Doctor actor Peter Davison, in the special 'The Five-ish Doctors Reboot', produced for Doctor Who's 50th anniversary. Since then, Ty has appeared in a number of TV roles, including as Tom Gresham in War of the Worlds, and Edwin Payne in Doom Patrol. However, his biggest role yet will be playing the teenage Prince Aegon Targaryen in House of The Dragon. He has also expressed a wish to carry on his family legacy and become the third actor in his family to play the role of The Doctor.
2. Sean Pertwee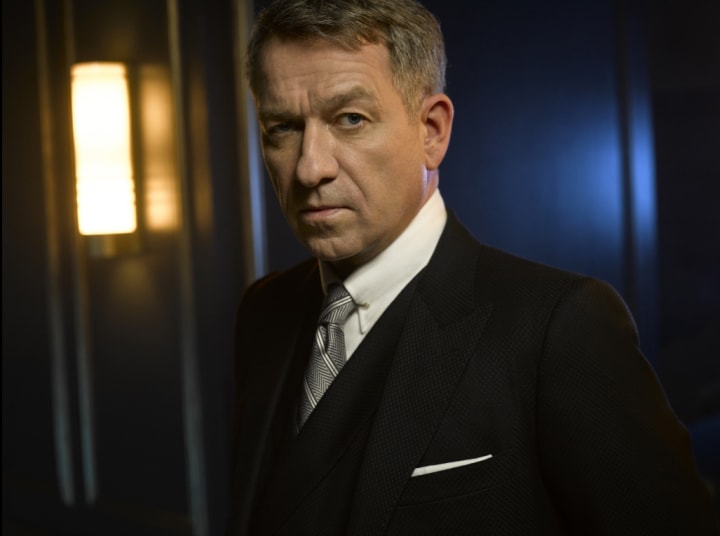 Sean Pertwee was born in 1964, the son of Doctor Who's Third Doctor, Jon Pertwee, and his second wife, Ingeborg Rhoesa. From a young age, he harboured a desire to follow his father into the acting business, and as the Pertwees were already known as a showbiz family (Sean's Grandfather, Roland, was a well-loved playwright and screenwriter), Sean's ambitions were supported. After training in his craft at the Bristol Old Vic Theatre School, Sean spent time touring with the Royal Shakespeare Company, before breaking into TV and film, regularly scoring roles in Britain-based projects. One of his most well-known roles is that of Sergeant Wells in the British Horror film Dog Soldiers. In recent years, the actor's International profile has grown through his role of Alfred Pennyworth in the Batman prequel series, Gotham.
Sean Pertwee bears a striking resemblance to his famous Father, and he has cosplayed as the Third Doctor on one occasion. This has led to a campaign from fans to have him play his Father's role in a Doctor Who Multi-Doctor special. Unfortunately, this has not yet come to pass. However, Sean, along with Patrick Troughton's sons David and Michael, filmed cameos in 'The Five-ish Doctors Reboot'.
3. Harry Melling
Born in 1989, Harry Melling is the Grandson of Patrick Troughton, who played the Second Doctor of Doctor Who's Classic era. Unfortunately, Melling never met his famous Grandfather, who passed away two years before he was born. However, like many members of the Troughton family, he seems to have inherited some of his talents. Melling's best known role is that of Dudley Dursley, Harry's obnoxious cousin, in five of the eight Harry Potter films. In the actor's final appearance as Dudley in Harry Potter and the Deathly Hallows, Part 1, he wore a fat suit, as he had lost a significant amount of weight and no longer resembled his character.
The new look worked well for the young actor, allowing him to avoid being typecast as Dudley. Melling's post-Potter roles, including those in Netflix Originals The Queen's Gambit and The Ballad of Buster Scruggs, have earned near-universal critical acclaim.
4. Georgia Moffett/Tennant
As the daughter of Peter Davison, aka The Fifth Doctor, and Sandra Dickinson, who played Trillian in the BBC's Hitchhiker's Guide to the Galaxy TV series, some would consider Georgia Moffett as having been born into Sci-fi royalty. In her youth, she attended the same school as the daughters of Colin Baker, who played the Sixth Doctor. Eventually, Georgia followed both her parents in pursuing an acting career, taking on guest spots in various British soaps and sitcoms, as well as appearing in a few TV films. In 2008, the actress scored what remains her best known role to date, as Jenny, The Doctor's cloned daughter, in an episode of Doctor Who.
During filming, Georgia fell for David Tennant, the actor behind the Tenth Doctor. Following their marriage, Tennant adopted Georgia's son, Ty. They now share another four children together. As of her appearance in 'The Five-ish Doctors Reboot in 2013, the actress is credited under her married name, Georgia Tennant. In more recent years, she has regularly worked with her Husband, producing his podcast, David Tennant does a Podcast with.., and appearing regularly across the two seasons of Staged, Tennant's COVID lockdown passion project with his Good Omens co-star, Michael Sheen.
5. David Troughton
David Troughton is the first born son of actor Patrick Troughton, who played Doctor Who's Second Doctor. He appeared, briefly, alongside his Father as an extra in two Doctor Who stories, 'The Enemy of The World' and 'War Games'. A few years later, David earned the major guest role of King Peladon, acting alongside his Father's successor, Jon Pertwee, in the Third Doctor story 'The Curse of Peladon'. He also guest starred in Doctor Who's revival series, in the Tenth Doctor episode 'Midnight'.
Over the years, amidst many other roles in British film, TV, and radio, David has continued to carry on his Father's Whovian legacy. He has occasionally performed as the Second Doctor in audio dramas for Big Finish Productions. He has also portrayed other Doctor Who characters for Big Finish, including the villain the Black Guardian, and reprising his own TV role as King Peladon. In 2013, David and his brother Michael, also an actor, filmed a cameo in 'The Five-ish Doctors Reboot' for Doctor Who's 50th anniversary.
Clearly, close proximity to Doctor Who builds a creative spirit. We'll have to keep an eye out for more Whovian children on our screens in the future.