4 Times Braces Took Center Stage in Movies
Braces in Pop Culture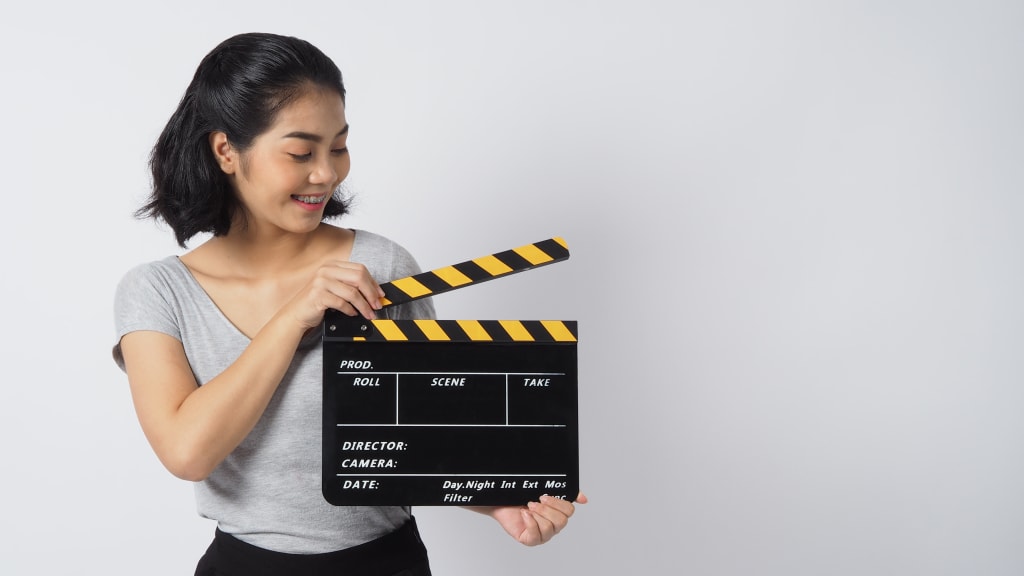 Braces have skyrocketed in popularity over the last few decades – they've even made it to the big screen! From cult classics to Pixar, some of the most lovable (and not-so-lovable) characters have dawned metal brackets and wires. To learn a few memorable ones, keep reading!
4 Movies Where the Star Wore Braces
Sean Astin in The Goonies
This 1985 adventure comedy continues to be a much-loved film. After all, who doesn't love a group of friends coming together to search for treasure, find love, and save the day? In addition to his matching denim outfit and his trusty inhaler, one of the main protagonists, Mikey, also has braces. Just another reminder that you can overcome challenges and straighten your teeth at the same time!
Josie Geller in Never Been Kissed
From ET to 50 First Dates, Drew Barrymore has starred in some of the most successful films of our generation. Another memorable role was Josie Geller in Never Been Kissed. As a reporter, Josie goes back to high school undercover, getting flashbacks of her own experience along the way. One of the more memorable parts of the movie was her 80's high school outfit, which included a side ponytail, pink, puffy sleeves, and braces.
Darla Sherman in Finding Nemo
Since its debut in 2003, Finding Nemo has become one of Pixar's most popular franchises. While this tale is filled with action, adventure, and a powerful journey home, it just wouldn't be quite the same without braces-wearing Darla. With an interest in fish (perhaps too much of an interest) the young girl is feared by all of the fish in the fish tank – she even makes an entrance to the classic Psycho music!
Kip in Napoleon Dynamite
The indie film Napoleon Dynamite had unforeseen success that catapulted Jon Heder to success. However, there is another character that stole the hearts of America: Kip. With big glasses, a thin mustache, and braces, he continues to be a popular (and easy) Halloween costume too. Just add a "La Fawnduh" sign to really pull the look together!
The Next Big Thing – Metal-Free Braces!
While the above movies show that metal braces are nothing to be ashamed of, there is an alternative: Invisalign. Since debuting in the late 1990s, this discreet teeth-straightening solution has skyrocketed in popularity. In fact, more than 12 million patients have used their clear aligners, including celebrities like Khloe Kardashian and Justin Bieber! Here are a few reasons why:
Removable aligners – Since you can take out your trays to eat, drink, and complete your oral hygiene regimen, life with Invisalign is hassle-free.
No metal – With no brackets or wires, Invisalign is considerably more discreet than traditional braces. Even when you are wearing them, the people you interact with won't notice!
Shorter average treatment timelines – While traditional braces can take over two years, the average Invisalign timeline is 12 to 18 months.
No dietary restrictions – Unlike traditional braces, Invisalign doesn't come with any dietary restrictions, like avoiding hard, crunchy, and sticky foods.
Fewer check-in appointments – Traditional braces require adjustments every month or so to keep the pressure on your teeth. With Invisalign, your appointments will be spaced-out over six or eight weeks!
Over the decades, braces have taken center stage in some of the most popular, successful, and loved movies. As a result, they will forever have a place in pop culture! So, if you are interested in being like your favorite character and pursuing a straighter smile, don't hesitate to schedule an appointment with your orthodontist. The sooner it's on the calendar, the sooner your new and improved smile will be a reality.
Reader insights
Be the first to share your insights about this piece.
Add your insights