3 Underrated TV Shows to Binge
ICYMI, here are shows you may not know about.
3 Underrated TV Shows to Binge
Everyone loves to binge their favorite TV shows. But what do you do when you run out of binge worthy ideas? Well, I have three very different suggestions for whatever mood you might be in. There are tons of overlooked and underrated shows out in the wild world of television. Now is as good a time as any to start a new show. Well, I have three very different suggestions for whatever mood you might be in. If you're struggling with what to watch next, take a peek below.
1. Hannibal
In my opinion, Hannibal is one of the most saddest cancellations in TV history. Hannibal aired on NBC in 2013 and ran for three seasons before getting cancelled. They were a great three seasons. This show is a take on the fictional serial killer Hannibal Lecter of Silence of the Lambs fame. If you know the character, great. If you don't, then oh boy, it'll be fun walking into this one blind. The events take place before Silence of the Lambs and look at Hannibal before he was caught. If you want a smart show to binge, full of mental thrills and chills, this is the show for you.
There are plenty of draws to this show. It's a dark, psychological horror series. The relationship between Hannibal Lecter and Will Graham serves as the backbone of the show, and it's quite a strong backbone. Hannibal is a forensic psychiatrist and Will is a FBI profiler. Their mentally stimulating jobs lead to amazing conversations that keep you on the edge of your seat. There's also some breathtaking action in here, being that both men live in the world of vicious killers. That being said, I'll just put a little trigger warning about blood and violence here, because there is a fair amount of it in this show.
What helped keep me totally engrossed with Hannibal was the visuals. Hannibal has the best cinematography I've seen in television. It's from the same developer as American Gods, and if you're familiar with that show, you know what I mean. Everything is cinematic and gorgeous. Every shot is deliberate and treated like a piece of art. The lighting is perfect, and I love relishing every single frame Hannibal has to offer. Even the violence is watchable because of how stylized it is. The food scenes in particular are gorgeous, but I won't spoil anything about those…
As mentioned before, there are three seasons to Hannibal, and they'll suck you right in. Hannibal streams on Amazon Prime Video.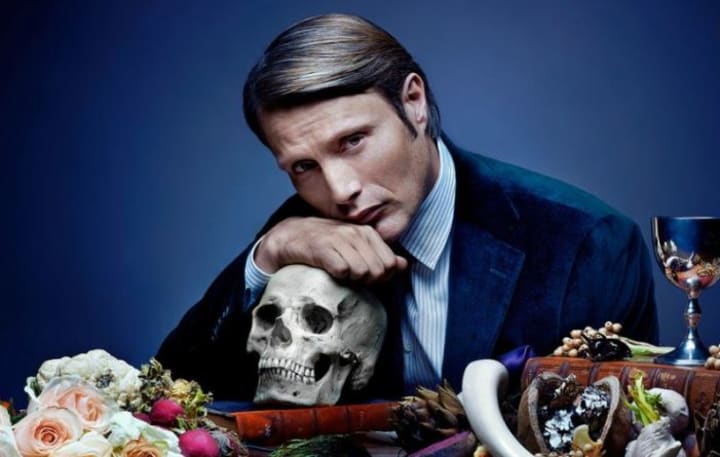 2. Skin Wars
If Hannibal is a little too heavy, you can head to Netflix for a dose of a nice reality/competition show. Skin Wars is a unique competition show. It seems there are competitions for everything. There are shows about fashion, makeup, you name it. If there's an art form, there's a show for it. Skin Wars is about body painting. Each week, the contestants are tasked with different challenges until the best body painter is left. They paint models to blend into backgrounds, or transform them into different creatures and characters.
If you know nothing about body painting (which I'm sure is a lot of you), it's fun to see the different techniques and creative ideas the painters come up with. You'll see an art form you may not have even known was out there and be wowed by each creation. The styles are unique and outlandish, and the contestants are absolute characters. They all have incredibly varied backgrounds, and you'll find it easy to love some and absolutely won't be able to stand others. The drama between them sometimes made me break out the popcorn.
Oh, and did I mention RuPaul Charles is a judge? Because who can't get enough of RuPaul!
Like Hannibal, there are three seasons of Skin Wars. This one is available on Netflix.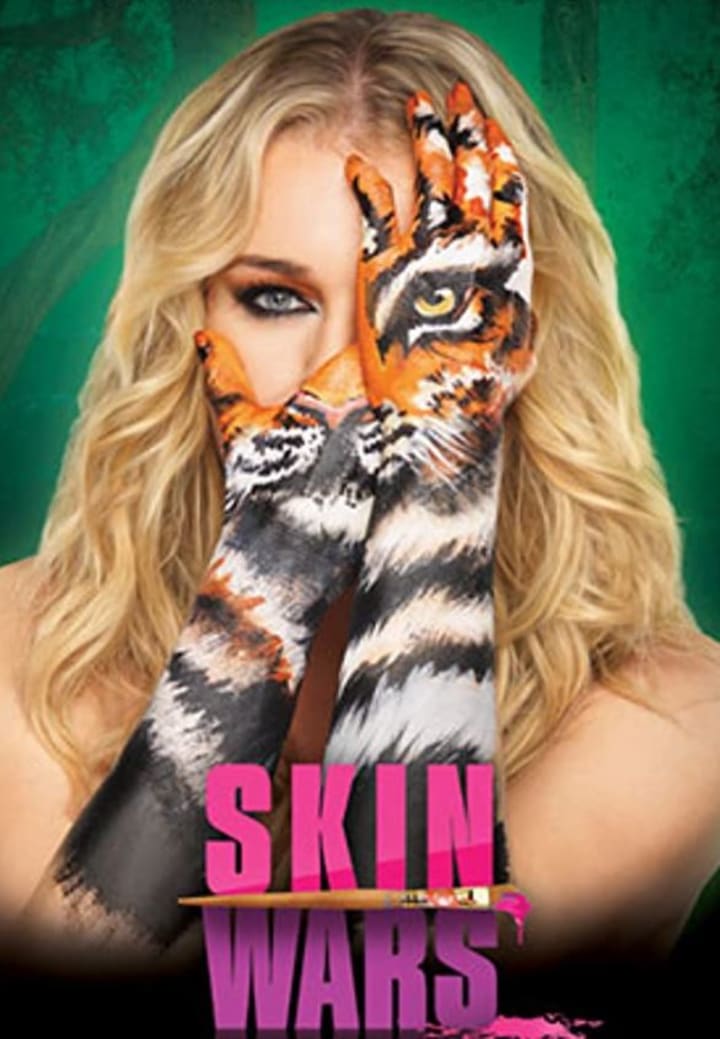 3. Aggretsuko
This is another Netflix gem, and honestly one of my favorites. Cartoons like Rick & Morty and Bojack Horseman have totally revitalized the idea of cartoons for adults. Aggretsuko is unique in that it's more of an anime, but has a little bit more accessibility to "mainstream" audiences. Because it exists in such a weird place, I never hear people, both in the anime community and outside of it, talk about Aggretsuko. It's such a shame! This show is delightful!
Similar to Bojack, Aggretsuko's characters are anthropomorphized animals living in a modern day world. The main character, a red fox named Retsuko, is an ordinary office worker in a big city just trying to make ends meet. The appeal of this show is how relatable it is. The problems that Retsuko faces are so universal, from relationships, to her work life balance and beyond. She has the same hardships as a lot of people, and she's just trying her best.
What brings the show to the next level is her coping strategy for her problems. Since she can't go off on her boss, or her mother, or anything else that bothers her, she takes to nighttime karaoke to relieve her stress. And this isn't just any karaoke. Retsuko sings death metal to cope. It's such a hilarious shift to her personality that will always leave you laughing. Part comedy, part slice of life, Aggretsuko is a fun ride you can watch no matter who you are.
Aggretsuko has two seasons so far, as well as a Christmas special, and is available on Netflix.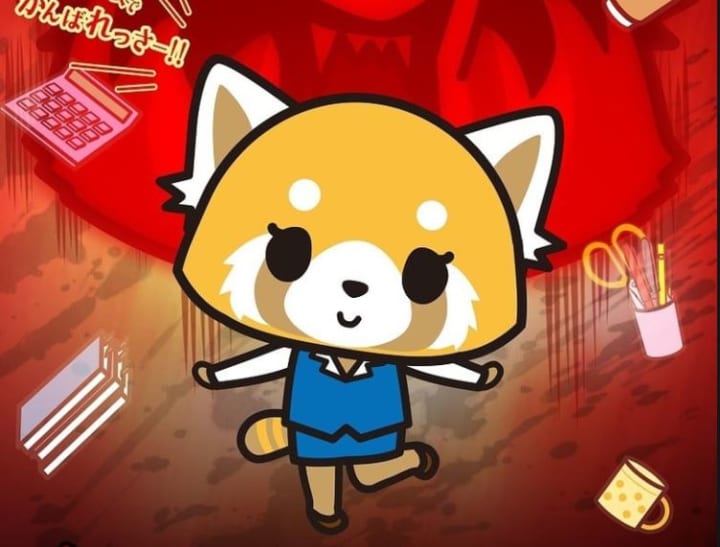 I love discovering new shows. I've just started a bunch of them, from a new anime, to finally sitting down and watching Tiger King. The three shows above are such enjoyable watches for me, to the point where I've re-watched all of the above at least twice. What are you waiting for? Get watching!