3 Things To Know About Anime Streaming Websites
What You Need to Know About Anime Streaming Websites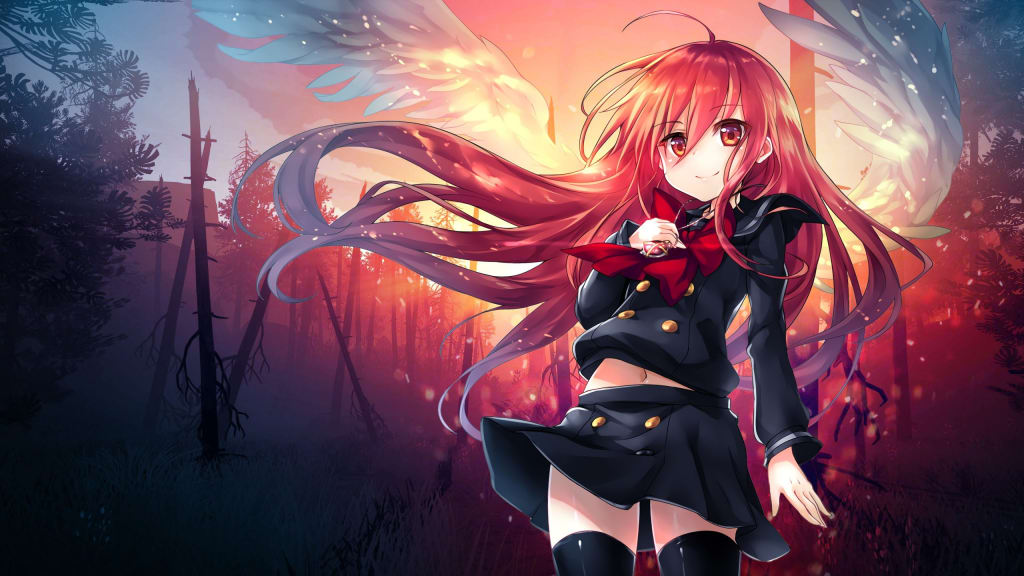 Anime Streaming
Anime has become one of the most appreciated mediums of entertainment, packed with content that many series are failing to deliver. However, if one can cross the threshold that claims that it is nothing but a cartoon, as condescending as it sounds, one will face materials that will last a lifetime.
Anime holds the capacity to tickle the realm of imagination for those who watch it. By providing an outlet to step outside the conventional box, one can find an assortment of themes, eccentric plots, unthought of and unheard of motifs, and inclusion of literary facets that take it to the zenith of entertainment among young and adults alike.
Now that we have established how significant an anime is, let us respect the anime streaming websites. According to mid-day magazine, The contribution of anime streaming sites is undoubtedly unparalleled in connecting the east with the rest of the world. No corner, we repeat; no corner has gone untouched when it comes to the deliverance of mediums to watch anime.
That is why, in this article, we will share with you three essential facts about anime streaming websites that will fascinate you….
● Anime streaming websites connects the worldwide otakus to the eastern literary culture:
Anime, or generally, animation in the Japanese style, is an adaptation of manga or light novels. It is a subgenre of TV culture which has become pretty explosive thanks to the increasing global influence of pop culture.
Hardcore fans relied on the physical form of anime, manga, to be delivered with the content. However, thanks to the digital advancement and fan groups meticulously translating the unofficial episodes, overcome the language barrier.
With the amalgamation of the internet with an unquenching thirst for anime, many streaming sites came to be. Then Western culture first got introduced to anime through Nickelodeon's take on anime through The Last Airbender.
Since then, the craze for anime-only rose. Crunchyroll, the famous anime streaming platform, started its subscription service in 2006, just a year before Netflix.
A study has found that the list with 0.95 Demand Expressions per 100 capita was topped by none other than the USA. Here, you will find dedicated otakus using streaming services like Funimation, Crunchyroll, and many more.
● Not all of the anime streaming sites are legal:
There is a preconceived notion among many weebs that watching anime online is considered to be illegal.
Let's establish one thing; it is not watching anime online as long as you use the streaming services that have obtained licensing agreements to the Japanese studios like Aniplex, Funimation, Kyoto Studio, Wit Studio, etc., that produces the anime.
Streaming such platforms Netflix, Hulu, Crunchyroll, Funimation, etc., pay the Japanese studios licensing fees, making the streaming legal. Moreover, they acquire active copyright claims so that they can host the anime.
It also includes renewing the copyrights upon expiration. However, there are many sites like Gogoanime, 9Anime, AnimePahe.ru, etc., which are illegal.
By watching or downloading the content from these sites, you may end up unconsciously participating in the malpractice of copyright infringement. So as long as you watch the content from a legal streaming site by paying subscription fees, you will be alright.
● You can only watch animes on anime streaming sites:
If you think you can watch cartoons on anime streaming services, let us tell you, I suppose you might be wrong. First, let's get this one thing clear, comics and anime are not the same. Cartoons deal with lighter themes where the main aim is to mock or provide satire through the animation.
Anime is more profound and philosophically backed. Most of the anime deals with more potent and heavy themes. For example, the Naruto series deals with the existence and finding justified answers about substantiating a being, creating an identity.
Meanwhile, The Fullmetal Alchemist: Brotherhood provides a picture of the nazi ruled authoritarian society ruled by soldiers. At the same time, many of the shoujo pieces, such as Taiyo No Le, Furuba, etc., address darker psychological problems adhered to family.
Ending note:
So, does cartoon fit in with anime? According to this website, No. No matter the theme, anime has become one of the most followed parts of the entertainment industry. We recommend our readers to only watch anime by purchasing a subscription from authenticated anime streaming services.