3 Popular Funny Quotes That Aren't Quite What You Think
I spent too long on Quote Investigator this weekend
Life is far too important to be taken seriously. Made by the author on Canva.
Quotes are tricky. Over time, they morph into different (often better) versions of themselves, even if those versions are totally different than the ones originally uttered. Does this matter? Maybe not. Maybe the power is in the well-crafted thought, not the authority of the person saying it.
Then again, if we know of and respect the speaker, we may be more likely to listen to what they have to say. 
Either way, finding out where quotes come from is an interest of mine that's piqued every once in awhile. Luckily Quote Investigator exists. I ended up spending a chuck of time there this past weekend, so here are three famous funny lines that, according to QI, aren't exactly what we all thought. 
"Life is far too important to be taken seriously"
What Oscar Wilde originally wrote was: 
"Ah! my dear Count, life is much too important a thing ever to talk seriously about it." 
It was in his play Vera; or, The Nihilists. It was not a popular play. But Wilde used the line again ten years later, in his more successful comedy Lady Windermere's Fan:
"Because I think that life is far too important a thing ever to talk seriously about it."
Later, a critic named G. K. Chesterton referred to the line in a book, but without the word "talk". This is the version that most closely matches one currently in use.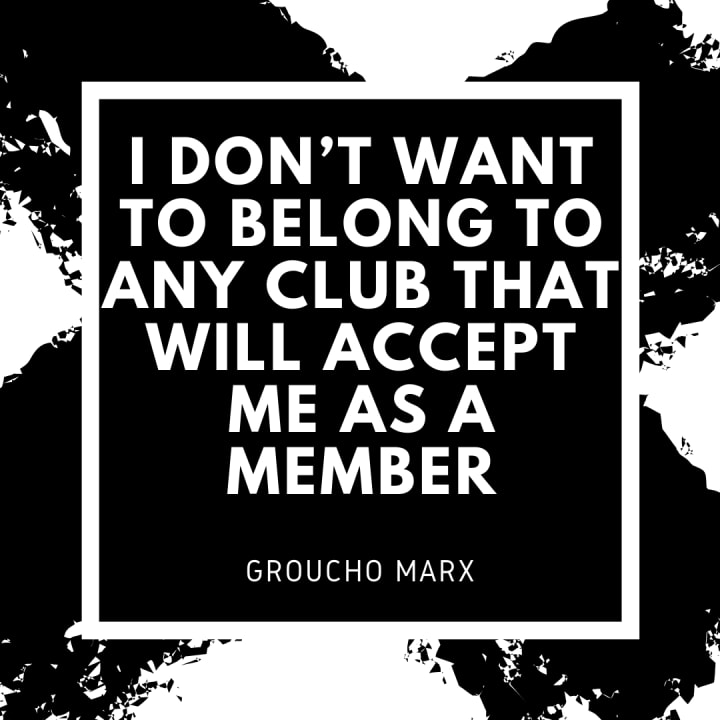 "I don't want to belong to any club that will accept me as a member"
This famous quote shouldn't be attributed to Groucho Marx, though it seems he did say some version of it. He used it to resign from a gentlemen's club, though often it is now used to turn down joining a club. 
According to his son, this is what happened: 
"In the next mail, he received a letter from the club's president, wanting to know why he had resigned. My father promptly wrote back, "Because I don't want to belong to any club that would have me as a member!"
So he said it, but the joke can be traced back to a newspaper in Illinois in 1891:
"That's all right. I'm on the examination board. I can get you in."

"Then I won't join it, Ferguson. I don't want to have anything to do with a company that would take a risk on me."
However, it is also found in John Galsworthy's The Forsyte Saga, published in 1922.
"He naturally despised the Club that did take him. The members were a poor lot, many of them in the City - stockbrokers, solicitors, auctioneers - what not! Like most men of strong character but not too much originality, old Jolyon set small store by the class to which he belonged."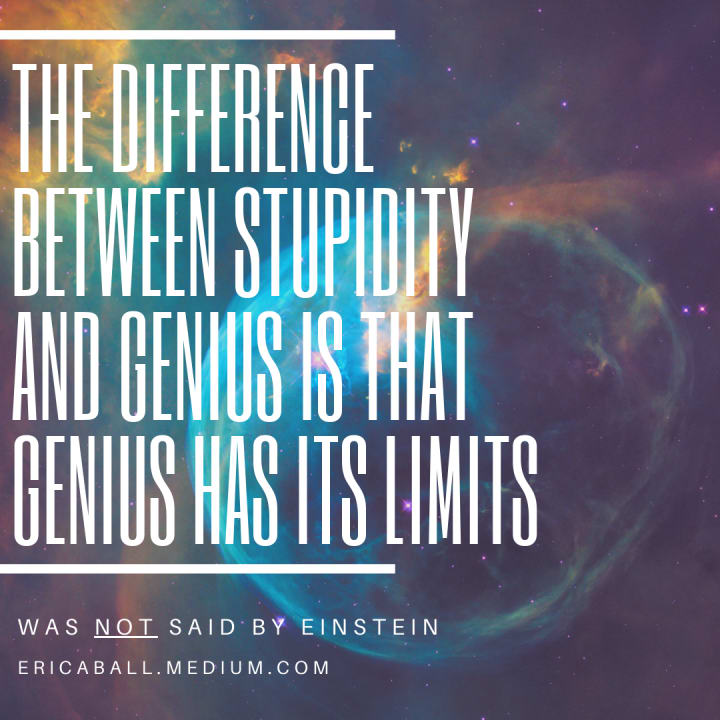 "The difference between stupidity and genius is that genius has its limits"
It is unlikely Einstein ever said anything like this. In one form or another it was circulating for decades before him, and was even older in French. A similar version can be found in a book published in 1865, which translates as:
One thing that humbles me deeply is to see that human genius has its limits while human stupidity does not.
If you're interested, in French it reads:
Une chose qui m'humilie profondément est de voir que le génie humain a des limites, quand la bêtise humaine n'en a pas. (Alex. Dum.)
Interestingly, the quote here is attributed to one "Alex. Dum." who was the son of Alexandre Dumas, wrote "The Count of Monte Cristo" and "The Three Musketeers".
So, there you go. Some trivia about three quotes than you may never remember. Yet I hope you found it somewhat diverting. If nothing else, it's interesting to see how sayings can float around for years before someone writes them down. And even longer before they get turned into the perfect little gems that become immortalized.