3 Fantastic Films That Flew Under the Radar
It's nice when you can't stop watching
Don't you love it when you begin watching a film you have never heard of and it turns out to be utterly engrossing?
All film buffs like to keep their eye on new releases. Drawn in by the writer or director. Most often it is the movie star, we all have our favourites. Some actors are hypnotic on the big screen.
So it doesn't happen too often that you sit down to watch a film you have never heard of and find you can't stop watching.
Whether it is the brilliant plot, the sparkling dialogue, the mesmerising acting or, in the case of the following films, all three.
These are three that slipped under my radar. I was charmed, captivated, hooked, gripped, immersed by all three for different reasons. I'm betting you will be delighted by them too.
Almost Famous
At 2 hrs 40 mins, the extended edition seems impossibly long — I mean, who's got the time?
Answer: You have.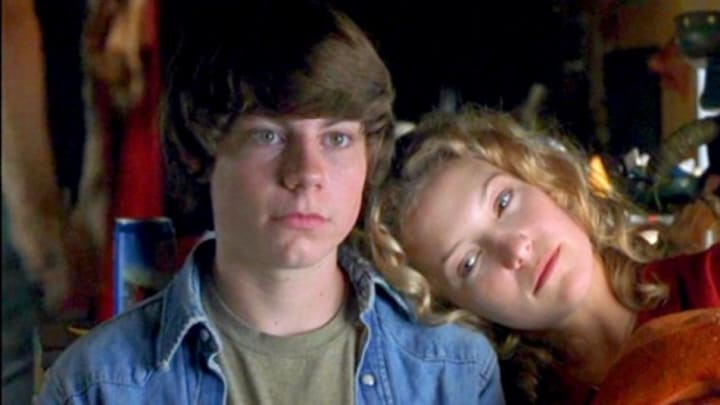 A wannabe journalist (Patrick Fugit) somehow manages to head out on tour with a rising rock band and their rock chick fan hangers-on. I wasn't taken with the proposition of watching it all the way through, I only stuck it on because I had half an hour to kill. After 30 minutes, I got back to work.
That night, I had another half hour to kill and the TV remote dragged me back to the film. I didn't have the time to watch it all, but I did just that.
For a film about a rock band, there isn't much music and most of it is Elton John — but it's an uplifting compilation. It's based on director Cameron Crowe's experiences as a teenage writer for Rolling Stone magazine. The writing is great — another reason to write what you know.
The cast list is headed by Billy Crudup and Frances McDormand but the real stand-outs are teenagers Billy Fugit and Kate Hudson.
In the end, you'll feel all fuzzy and nod as though everything is all right with the world.
Sometimes, Always, Never
Who can't watch the brilliant Bill Nighy?
His Liverpudlian accent, albeit understated, is a little disconcerting at times but if you don't know this English actor you won't care.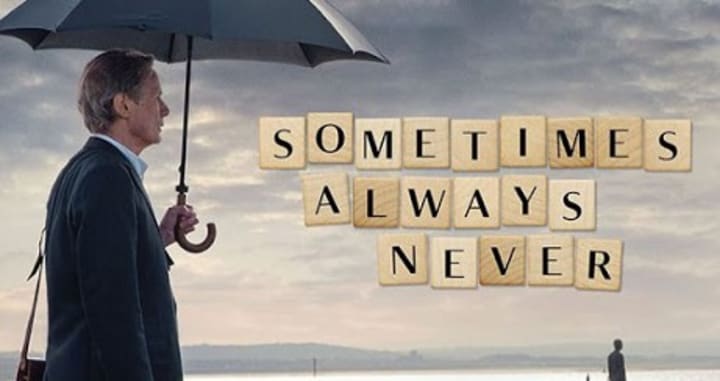 It's set in the aftermath of the disappearance of an adult son and subtlety introduces the sorrow it has caused the father (Bill Nighy) and the complexities of his relationship with the rest of his family.
The film takes a budget-saving view of driving a car and sinking a boat — cringe-worthy scenes but everything else falls nicely into place.
The story is elegantly written and will be a hit with scrabble fans — it gives you a great bit of tactical advice. When the father's reason for playing Scrabble dawns on you, emotions will tumble.
The story slots together like a jigsaw with a piece missing.
Sunshine on Leith
If you can understand a Scottish accent, you'll love this film.
If you can't understand a Scottish accent, you'll still love the music.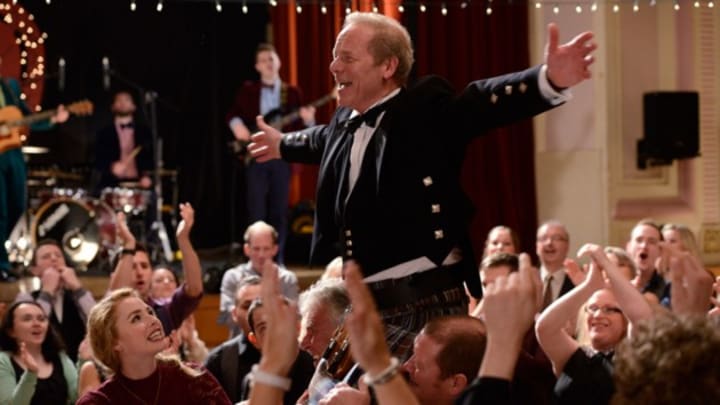 It's got an impossibly nice romantic story, it's got humour, it's got tragedy, and it's got the music of The Proclaimers. What's not to like?
Okay, this is an example of where a formulaic story can still draw you in and keep you watching. You know it's going to be the same-old, same-old twee, and you know it will be chirpy then sad then chirpy again.
Would the writing win the Nobel Prize for literature? No. Would it win an Oscar for best film? Again, no. Would you rather watch this ten times in a row than any previous Oscar winner — Yes, absolutely.
It's a feel-good film. If you don't come out singing, 'And I would walk 500 miles…' you haven't got a heart.
movie
About the author
Curious mind. Author of three funny memoirs. Top writer on Quora and Medium x 9. Writing to entertain, and inform. Goal: become the oldest person in the world (breaking my record every day).
Reader insights
Be the first to share your insights about this piece.
Add your insights