20th Century Girl Review | Romantic Korean Drama
20th Century Girl Korean Drama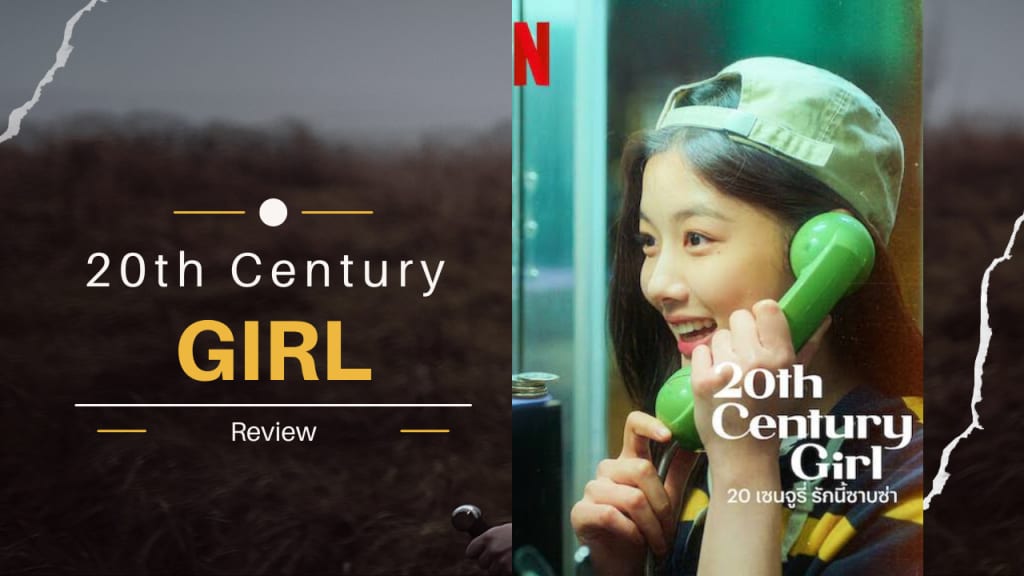 Recently, a Korean movie called 20th-Century Girl has been released on Netflix.
Now if I speak my heart, I didn't have high expectations after watching the trailer for this movie, but Let me tell you further.
This film has been released in a Hindi dubbed version with its original Korean language, and Its Hindi dubbing is amazing.
To watch this movie, you have to provide around 2 hours. If you want, you can watch this movie with your family too, but a one-kiss scene is present here.
So the Korean movie that has come out is worth watching? Would it be invest your time in it? I will tell you everything one by one.
20th Century Girl Review
First, let's talk about its story. It is set in the 1999 era and mainly follows the stories of four friends, in which the main character is No Bo-ra who studies in high school and is an expert in Korean Judo.
To take the story of this film forward or to add a twist, there is some problem happening with Na Bo-ra's friend, and she goes for her treatment due to the problem. And on the way, she goes to Na Bo-ra, saying that you have to keep an eye on a boy because there is a matter of heart here.
At this point, things are moving around in the story regarding the characters. What happens next, and what will be the consequences of what has happened?
To know all the answers, you have to watch this film, which is available on Netflix with a 1 hour 59 minute runtime.
20th Century Girl 2022
To sum up this film in a few words, there is nothing here that you do not already know. You know everything. There are shortcomings in the film, but despite that, trust me, this movie will entertain you and make you cry at the end.
The feel of 1999 is given in the story, and the cinematography that is seen accordingly is amazing.
The way the high school touch has been given here, I am sure that it will remind you of your old school days. Personally, seeing these settings, I remembered a lot.
Whether it is a series or movie in the Korean film industry, the dress code that is seen there, you will get to see the same code in this film as well, and the costumes given to the characters are again amazing.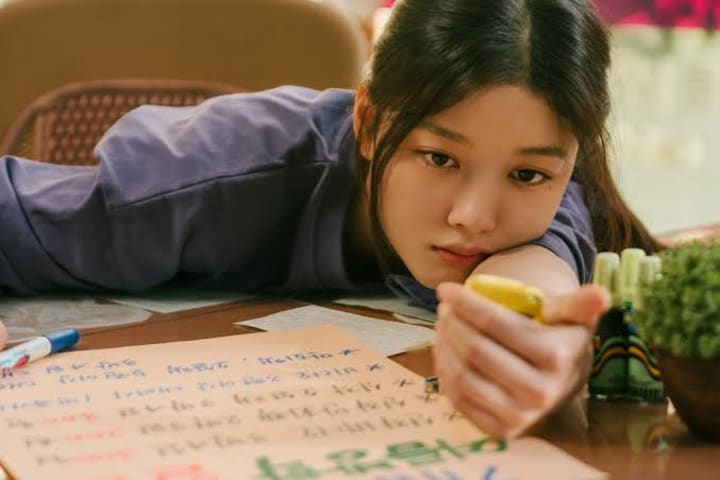 Its nice to see the chemistry between the characters. These chemistry are successful in making you laugh, and cry, and provide thrilling moments.
The first half of the film is quite good, where most of the comedy punches have been delivered.
Dialogues will also be heard in the Hindi dubbed version, which doubles the fun. But the second half of this film moves to a much more serious tone, and the last 30-40 minutes of this film have been one of the best experiences for me.
This Korean film will show you how cute a Korean girl looks after drinking alcohol, with many cute scenes.
Weak Points
Look, there is nothing new or unique in the story. You must have already seen such typical romantic movies everywhere like Bollywood, Hollywood, etc., but even if you like watching romantic dramas, then this movie will not disappoint you.
And some minor issues are also seen regarding the characters, their development, and their surroundings, but without talking about them, I will tell you only that in case you want to watch a good romantic film that will remind you of your old days, so drop everything now and go and start watching it.
Conclusion
If I talk about myself, I liked this film very much. If you have already seen this Korean film, then definitely tell us in the comments.
Bye.
Reader insights
Be the first to share your insights about this piece.
Add your insights