13 Celebrity Twins: Nigeria Edition.
Call them doppelgangers.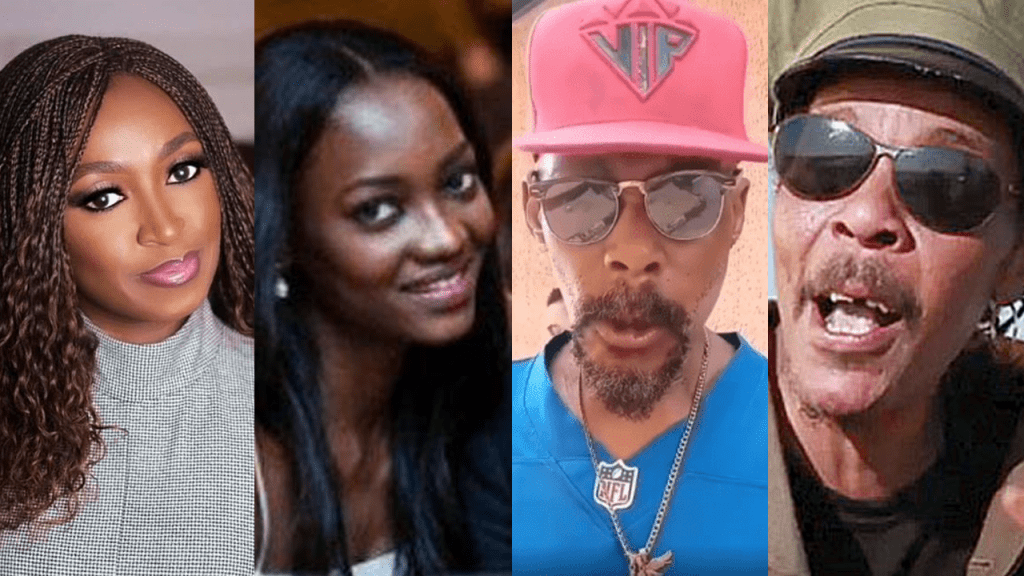 Call them doppelgangers.
A while back, I wrote a post called "7 Celebrity Twins: Nigeria x America".
This became one of my most popular posts and people ever since then have been hounding me for a part 2 with just Nigerian celebrities who look alike.
Well, your prayers have been answered, and as a bonus for waiting so long to put it out there, I have also added 6 extra spots so that today's list jumps from 7 celebrities to 13 celebrities.
As usual, we can call them twins, look alikes, dopplegangers, any will suffice because there are a number of Nigerian celebrities who share an uncanny resemblance with other Nigerian celebrities.
Ready to see our picks for today? Then, let's dive in.
**Before you dive in, why not become a part of our family by liking my Facebook page so you don't miss out on any new and interesting posts that I make every single day. You're going to love it. It's a lot of fun. So come on in!
1. Femi Kuti and Kalu Ikeagwu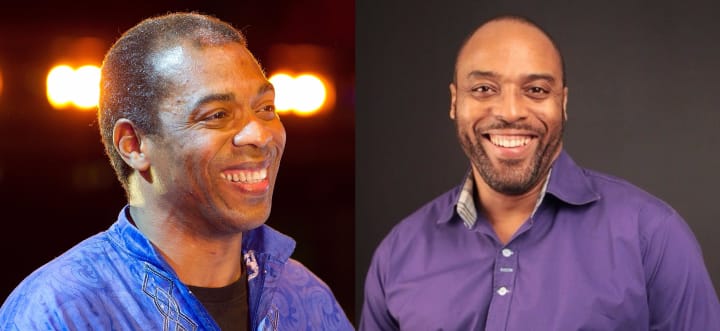 You have to be blind to not see the resemblance between Nigerian megastar musician, Femi Kuti, and talented veteran actor, Kalu Ikeagwu.
Look at the way both men smile, the lines on their faces literally match up, they both show almost the same amount of gum when they smile, it's like these two men were cut from the same cloth.
2. Hanks Anuku and Majek Fashek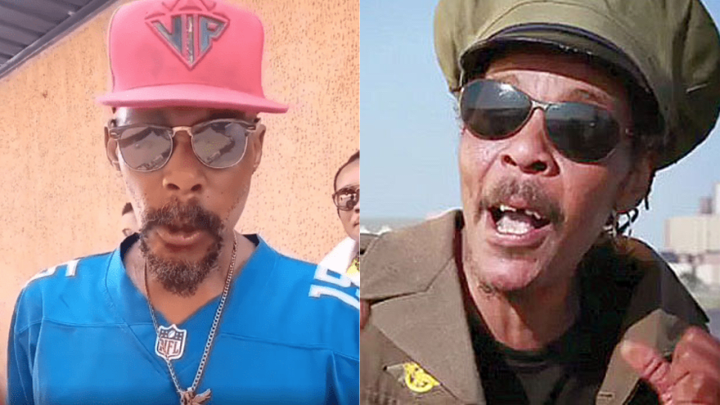 Hanks Anuku and Majek Fashek look like brothers. Older, more wiser, more chill brothers that may or may not be Rastafarians?
The two men known for dawning dark sunshades look like replicas of each other, and although Majek Fashek has now passed away, everytime I see any picture or video of Hanks Anuku, I am reminded of him.
3. May D and Adekunle Gold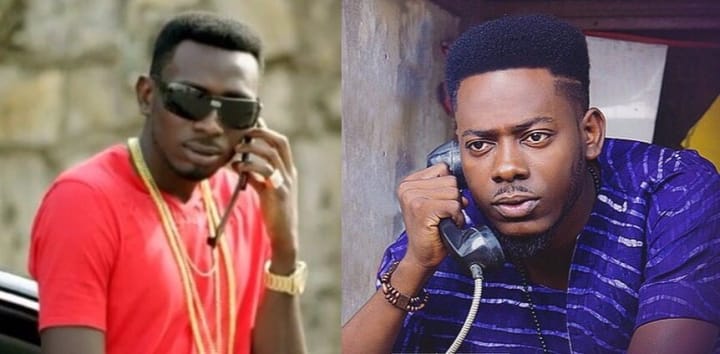 Another 2 people who look very much alike are Nigerian singers, Mr. May D and Adekunle Gold.
These two could come out tomorrow and say they are brothers and nobody will bat an eye. Wow! I just looked at the picture again, these two look SO ALIKE!
4. Akua Tokunboh and Yinka Davies
Nope, those are not the same person. Nope, those are not younger and older pictures of one woman. Nope, they are not sisters or mother and daughter.
As crazy as it is to believe, these two women who look SO MUCH ALIKE have no relation that we know of. Even career wise, Akua is a beauty queen, Yinka is a musician. This world is so crazy isn't it? So much similarities in looks yet no relation. Wow.
5. 2Baba and Joe El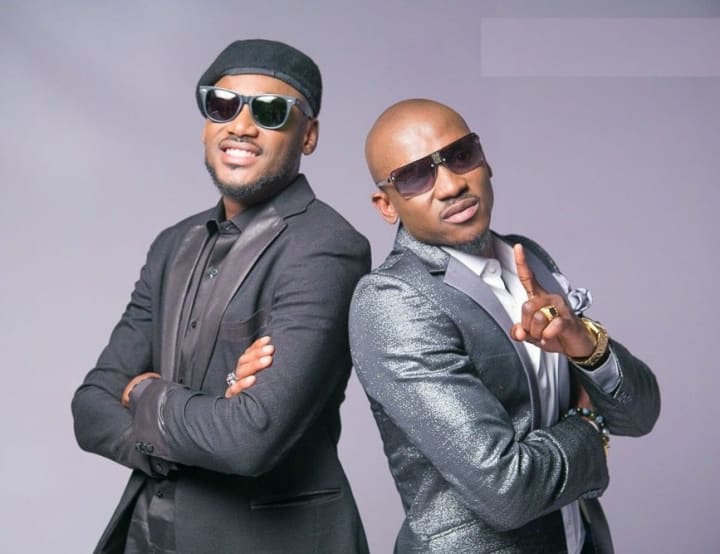 There is no world where this list would have been complete without including these 2 men.
At one point, every Nigerian, and I do mean every single Nigerian that has ever seen a Joe El video swore that they were looking at 2Baba until the title card with the artiste name showed up.
These two resemblance is so uncanny, I still don't believe they're not brothers.
6. Uti Nwachukwu and Gbenro Ajibade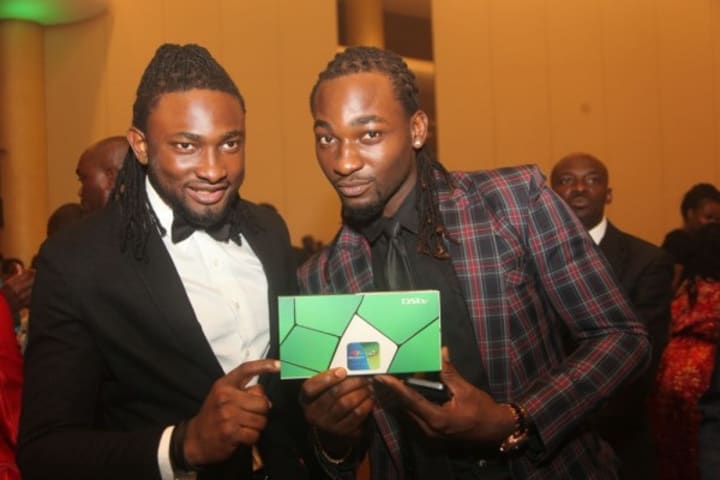 Look at this picture above. If somebody told you that these two were brothers and you didn't know who either of this people were, wouldn't you believe? Because I sure will. I don't even have this much similarity in looks to my own brothers.
7. Francis Duru and Sunkanmi Omobolanle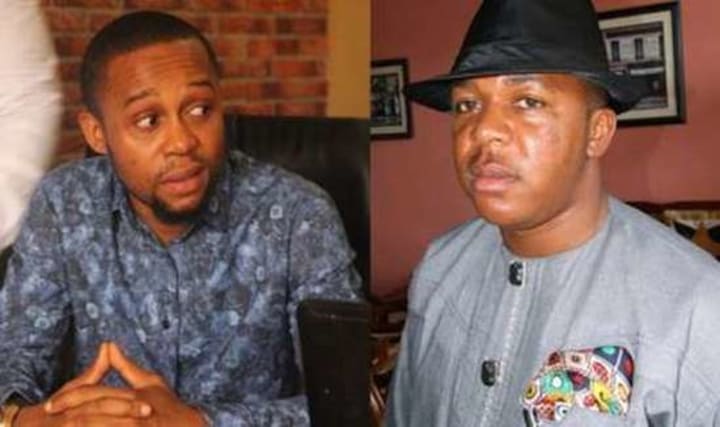 Don't these two men look like brothers that like annoying one another? That's how they look to me. From complexion to expression, these men look like they've been cut from the same cloth. It's undeniable.
8. Biodun Okeowo and Tayo Sobola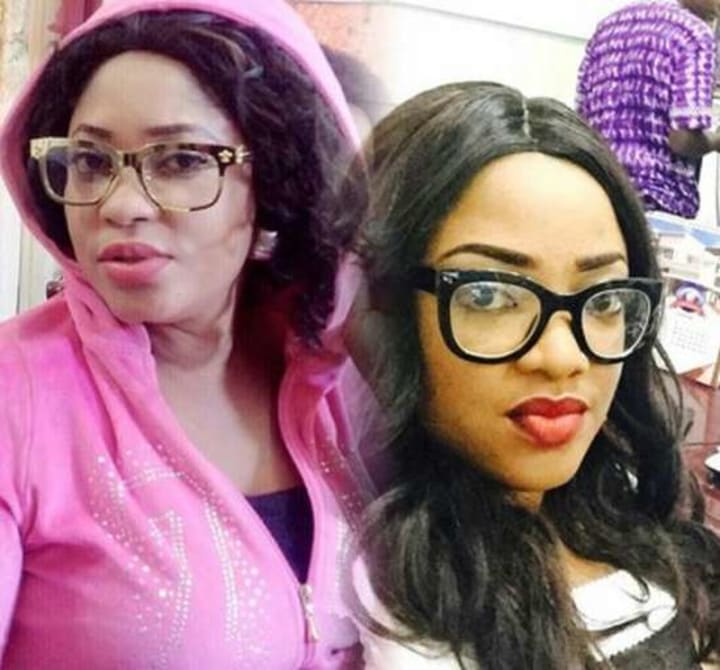 This picture looks like the poster of a new Nollywood blockbuster, Sister Sister. These two actresses' resemblance is unquestionable and I'm sure they've both played the role of sisters one time or another in the past. If they haven't, they need to.
9. Odunlade Adekola and Lateef Oladimeji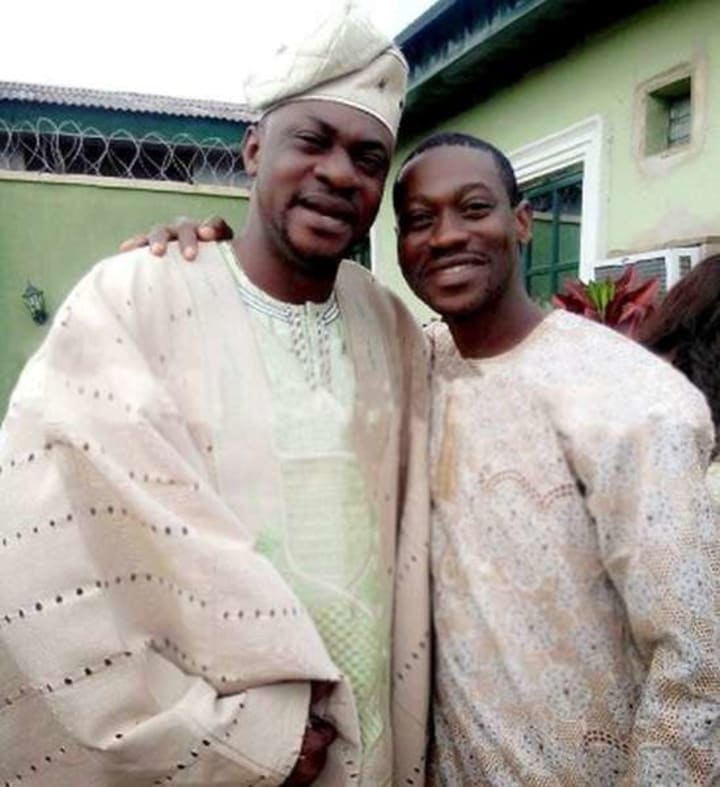 Doesn't Lateef look like Odunlade's younger skinnier brother? He does right? I definitely think he does. If these two haven't played brothers yet, then I don't know what's really going on in Nollywood. This is a perfect casting!
10. Davido and Sean Tizzle.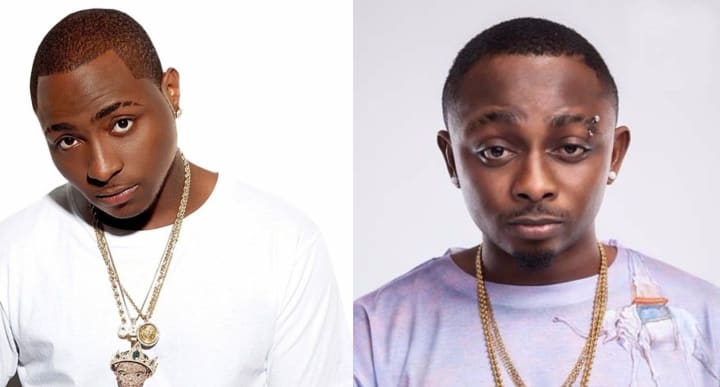 Now, I will be the first to admit that unlike others, I don't think this is a cut and dry resemblance, but you can't deny there is a resemblance there.
I can't quite place my finger on it. Maybe it's the jewelry? Maybe it's the slashing of both their eyebrows? I don't know what makes these two look alike but they look alike.
11. Nneka and Di'Ja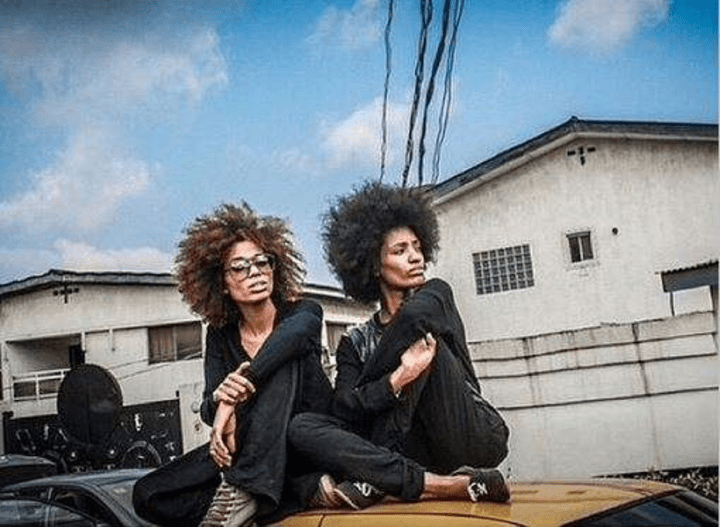 Where is the lie here? Nneka and Di'Ja look VERY MUCH like sisters. In fact, in my head, they are two sides to a coin because they both do alternative music and they both look alike. It's like Nneka was on the stage, the light went out and Di'Ja took the stage yet nobody noticed. That's how similar these two look.
12. Ivie Okujaye and Genevieve Nnaji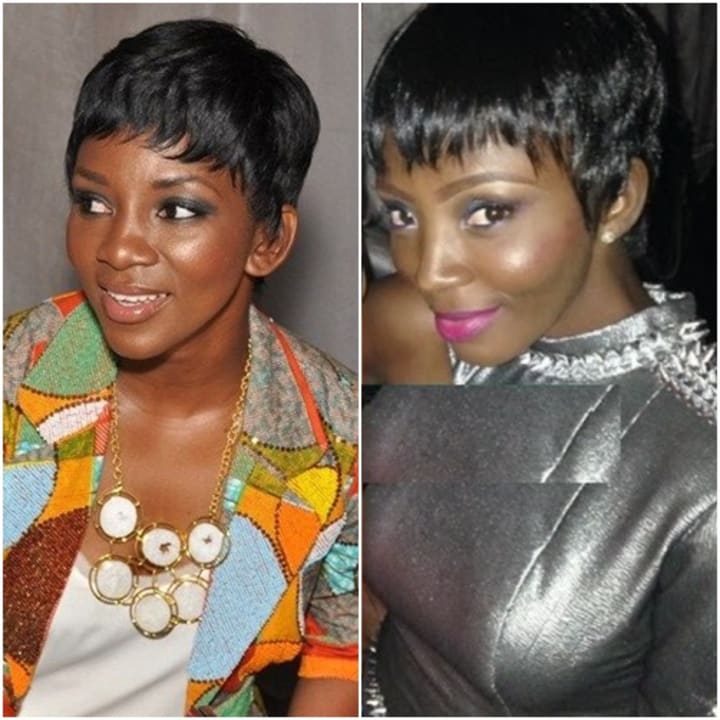 Don't these two wildly talented actresses just look alike to you? Because they look very alike to me. Maybe not as intensely as some of the others on this list, but if I was told that these two were sisters, I won't doubt it.
13. Kate Henshaw and Oluchi Onweagba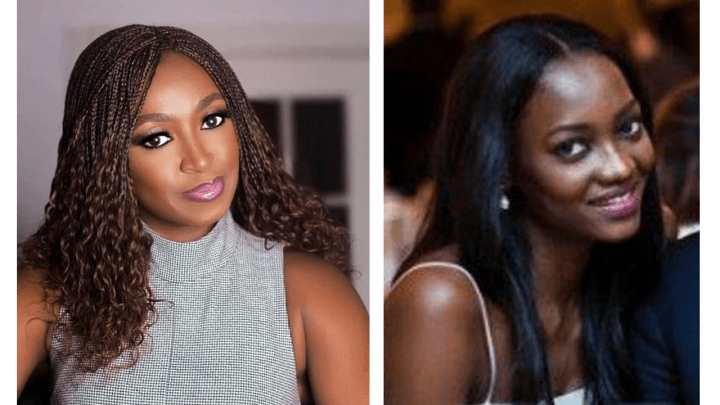 I saw a picture of Oluchi Onweagba and I honestly thought I was looking at Kate Henshaw for a second, it was so bizarre. These two most definitely look like sisters: older and younger. It's remarkable.
If you've enjoyed reading through today's list, make sure to like and follow my Facebook page so you don't miss out on other interesting lists, stories, and articles just like this one that I'm sure you'll love.
To catch up on some other great content of mine, click here.
Until next time, have a wonderful rest of your day.