11 Things You Didn't Know About BBNaija's Lucy.
These ones will surprise you.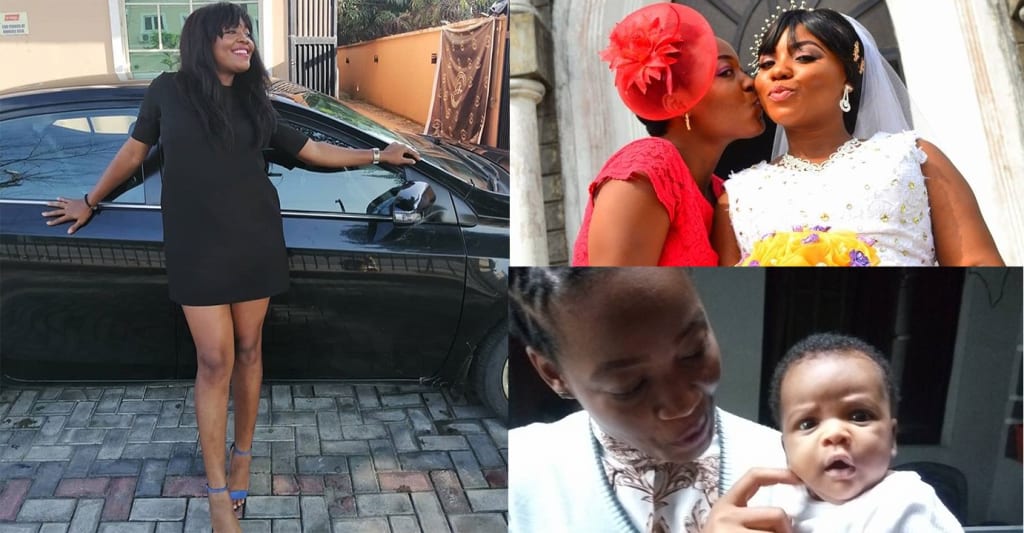 These ones will surprise you.
BBNaija, short for Big Brother Nigeria, is the new craze of the town. There's no denying it. There's no running away from it. In fact, if you're a Nigerian then you know that BBNaija news now haunts us E-VE-RY-WHERE. It's every other post on our news feed, it's every other notification, it's what everybody in your church and Whatsapp group is talking about. It is everywhere!
And this of course isn't new, this is how it goes every single year. This season is BBNaija Season 5. We're used to it. And this time around I've said to myself: okay, if you cannot beat them, join them! So this time around, I am watching Big Brother Nigeria.
My thoughts on that...are not why you clicked on this post today.
You clicked today because you want to see 11 Things You Didn't Know About one of the most beloved housemates in the house today, Lucy.
Obviously, all of the housemates in the house had lives before going into the house and although we have access to these housemates lives 24/7, there are some things we still don't know about them from watching the television.
So, I have done some digging from the archives and I am here today to share with you 11 things you didn't know about BBNaija's Lucy.
Are you ready to dive in? Then let's go!
**Before reading on, make sure to like and follow my Facebook page so you don't miss out on any new and interesting lists, articles, and stories that I post every single day. I have a really fun page. If you like my page, you will have fun too. So what's stopping you? Like my page and let's have fun together!
1. She's an orphan
Lucy lost her parents at 13 years old. As you can imagine, this led her to become very independent at a very young age and start fending for herself rather quickly.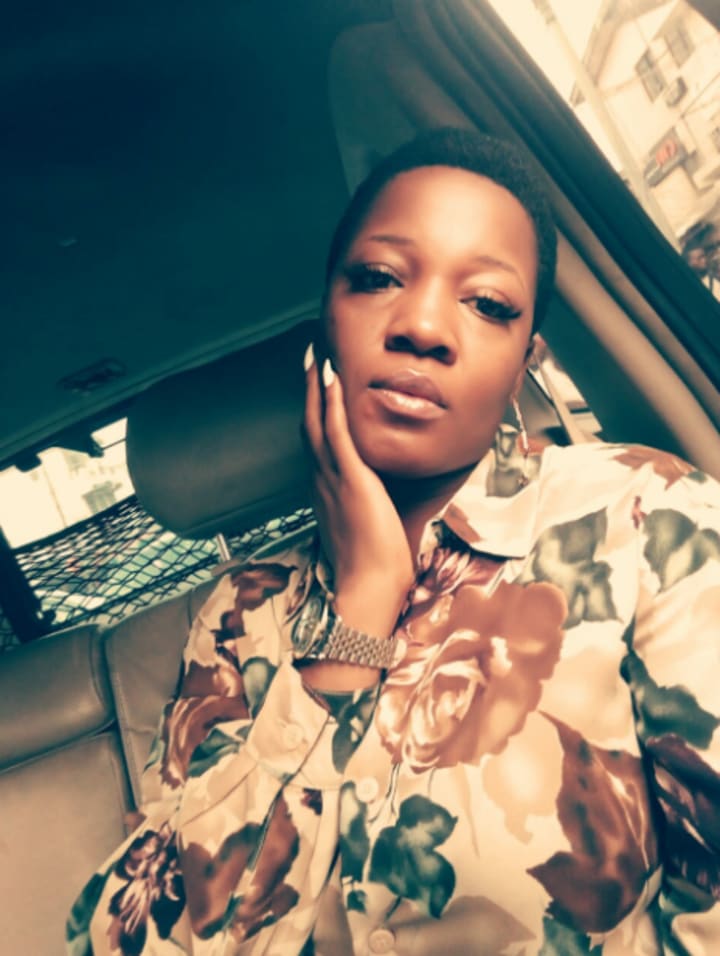 2. She repeated classes in school
According to a woman who revealed that she and Lucy went to the same secondary school, Lucy repeated classes and seemed to be "lagging behind" in life, but this never dissuaded a very positive Lucy who kept it pushing all the way through. She said: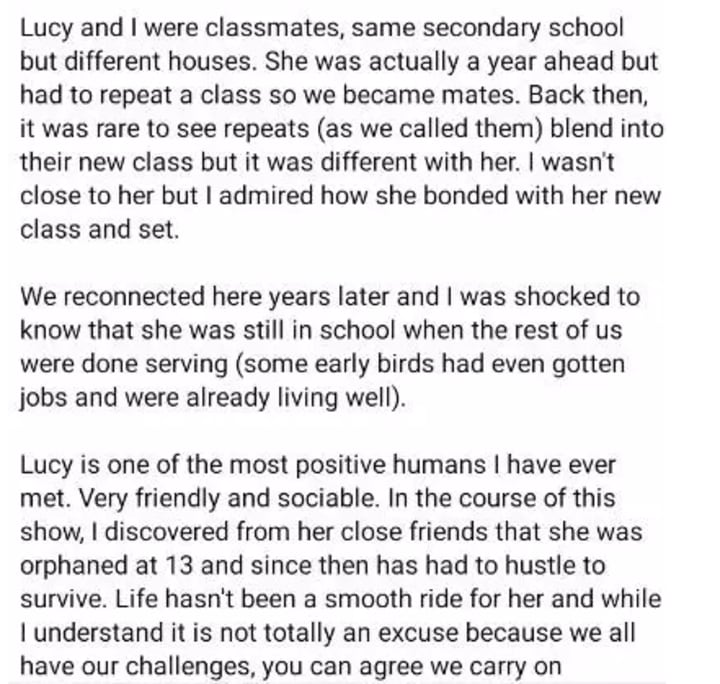 3. She's proud to never have been pregnant
Lucy has said that while going back to school and graduating with a second class upper is her greatest achievement ever, so is not getting pregnant to this day.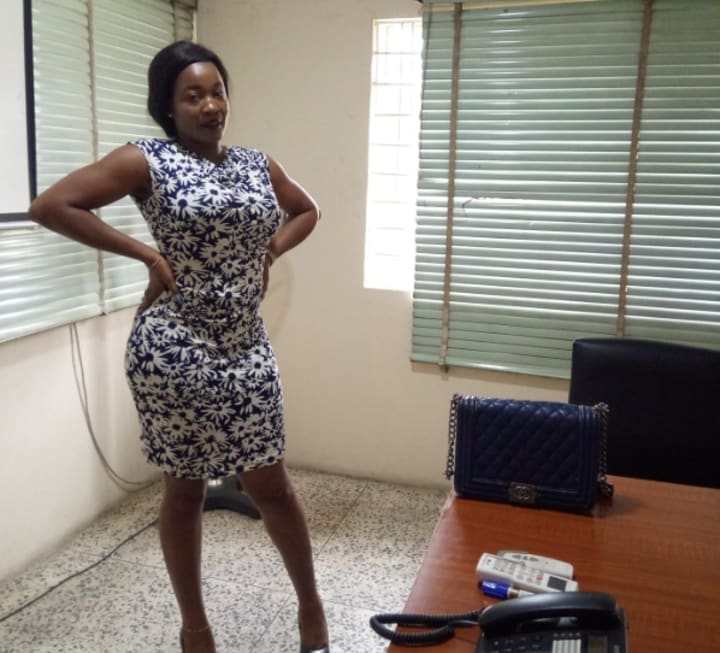 4. She owns a Bole joint
Called Lucianas Grill, the business deals in making roasted plantain (bole) and roasted fish and is available for delivery all around Lagos.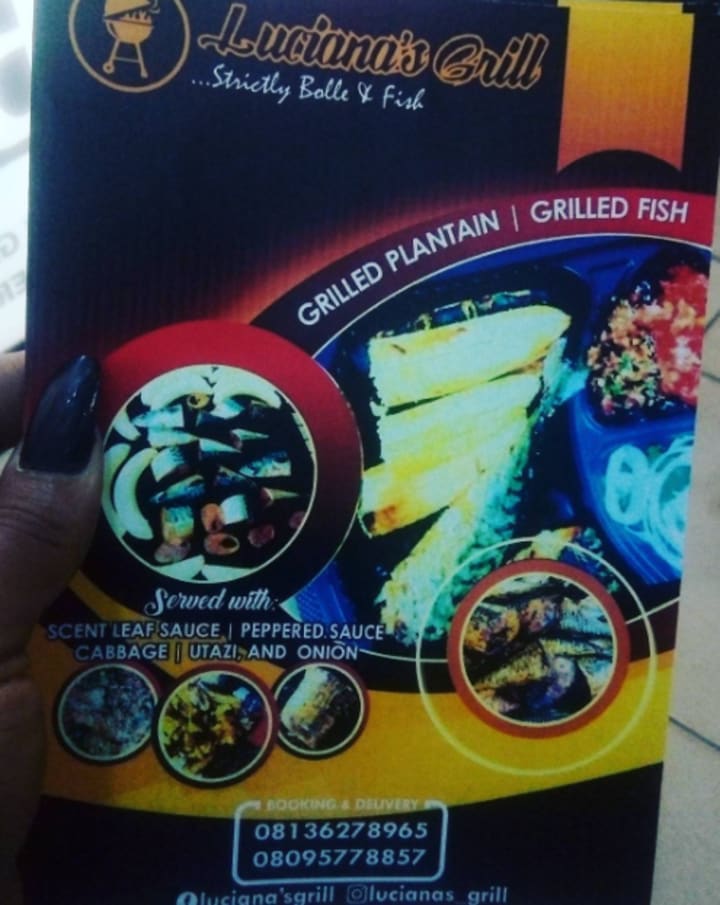 5. She also works for Bas Consulting Limited
In addition to her bole joint, Lucy also works for a company named Bas Consulting Limited who "consult, train, install and maintain"

6. Her bole joint is successful
When the pictures of Lucy selling bole hit the internet, many people raised their nose at it saying that they could never do such a work no matter what. But, according to Lucy's social media, the business is doing quite well and has even "gone international".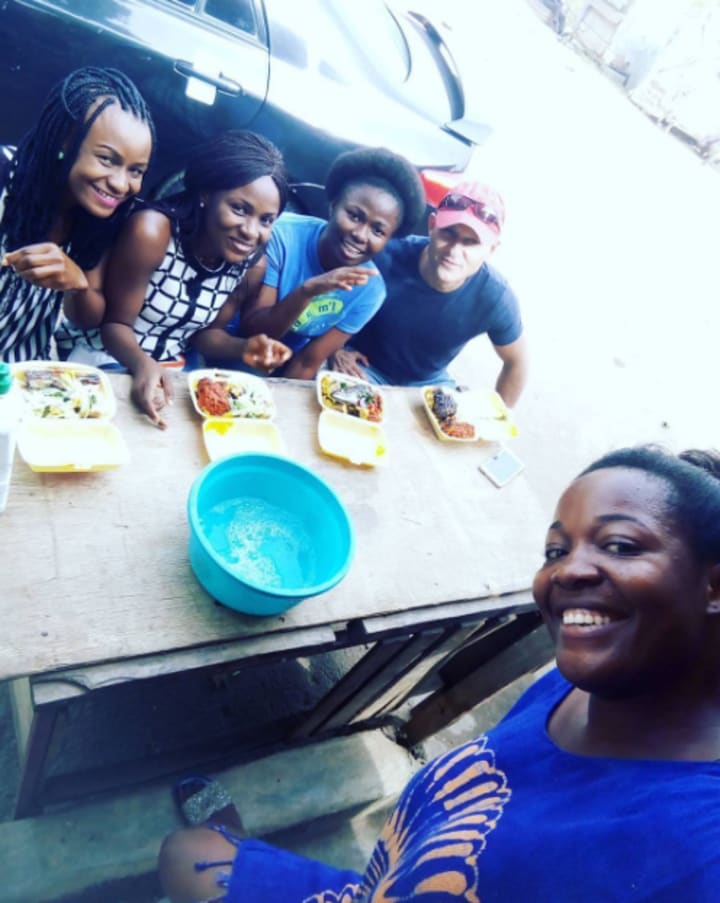 7. She has a beautiful sister
When she posted a picture kissing a woman in a wedding gown on the cheek, one of Lucy's Facebook friends was quick to come and write "Congratulations dear" on Lucy's page.
Quickly, Lucy corrected him saying: "Thanks that is my sis... Am the lady in red"
Her sister is really beautiful.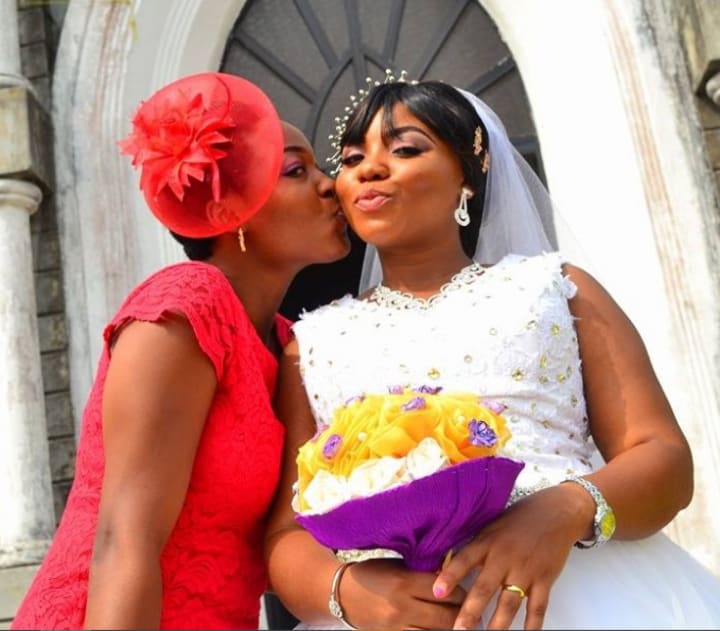 8. Her best feature is her smile
In an interview with Africa Magic, Lucy revealed that "my smile is the best thing about me. Like I walk into a room and I smile and everyone else just smiles back. It's awesome."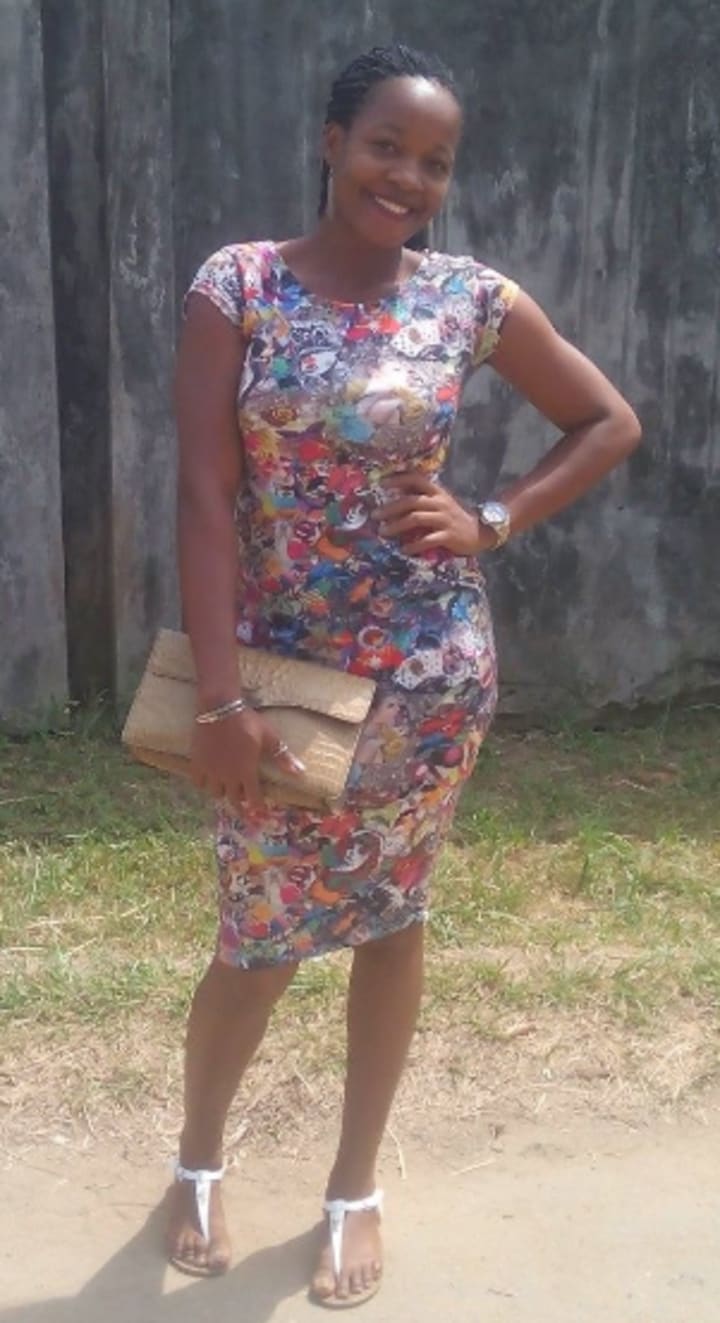 9. Her last relationship was a whole mess
In the interview with Africa Magic, Lucy also revealed that in her last relationship, the person she was with got another woman pregnant with twins but is still trying to get back into her life.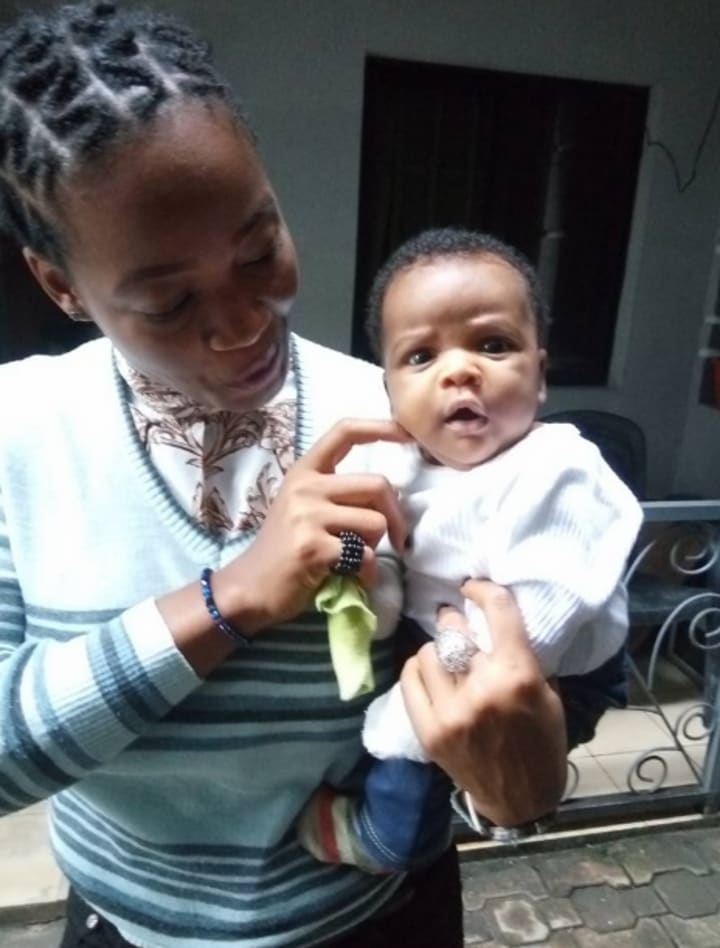 10. She can't stay naked
Lucy revealed that if she "doesn't wear clothes, her body starts to itch". She continued on to elaborate that "no matter how small [the clothing is], I just have to wear something. I feel more comfortable that way."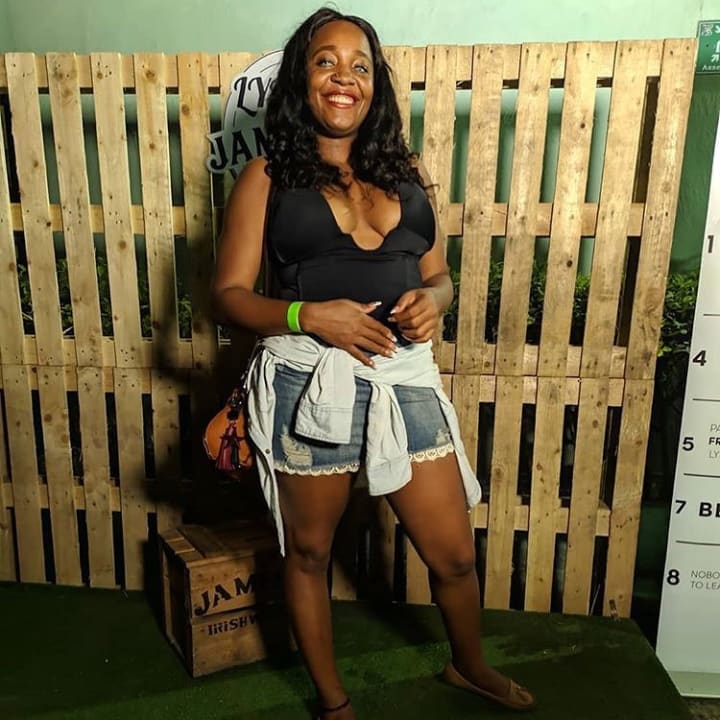 11. She has a funny nickname
According to her Facebook profile, she is nicknamed Blackbadger and she describes herself on Facebook as "The most troublesome person I know. nobody supports or loves her friends and family like I do."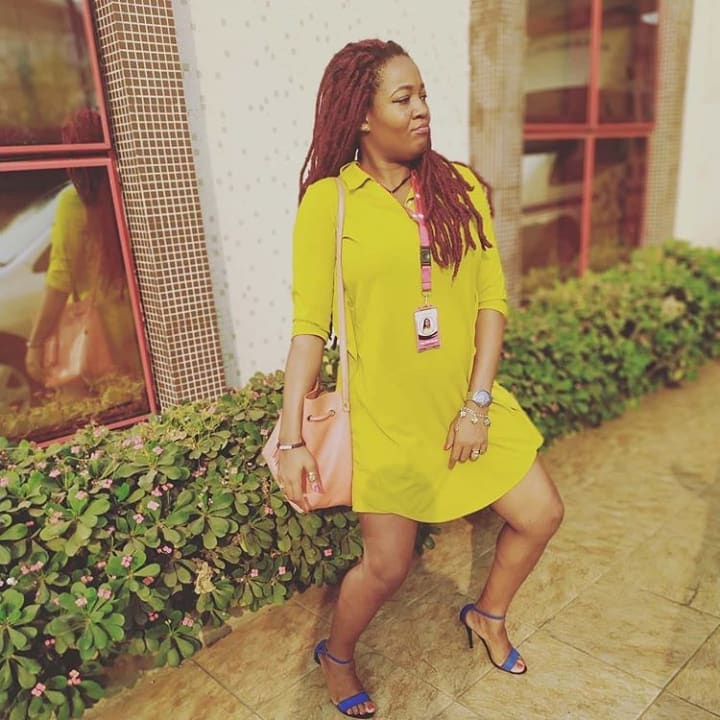 That's All.
**Don't forget to like my page:
I'm sure you've loved reading this piece. To make sure you keep having fun and don't miss out on any fun in the future, be sure to like and follow my Facebook page above. It's a really fun page and you're really going to love it. So what's stopping you? Like it!
To catch up other content you might have missed, click here.
Until next time, have a wonderful rest of your day!