10 Worst Films of 2001 (according to the critics)
10 more reasons to dislike 2001...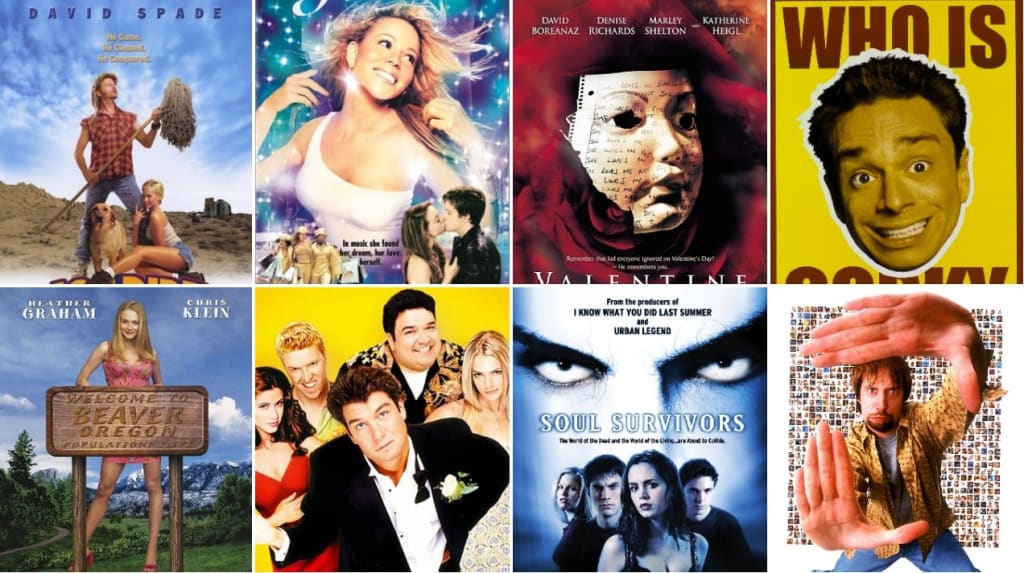 Back in 1968, sci-fi writer Arthur C. Clarke and film director Stanley Kubrick came together to create 2001: A Space Odyssey. Released the year before man landed on the Moon, the film and its concurrent novel presented an ambitious look into the future of space travel, the technology involved with it and the perils of the advancement of AI. Both the book and movie were huge critical successes, with the latter now regarded as one the greatest and most influential movies ever made.
In the real 2001, we did not achieve Clarke and Kubrick's wildest dreams and nightmares. We did have a floating space station orbiting above the Earth with several Space Shuttle missions ferrying people to and from it, and telescopes giving us new knowledge about the universe. We also saw the world's first space tourist and witnessed the first spacecraft to land on an asteroid. However, 2001 did not happen, sorry. In fact, a certain event that took place on the 11th September of 2001 brought everything back down to Earth and suddenly made the world seem a lot more real and slightly scarier.
Aside from the September 11 attacks, 2001 brought the world iTunes, which revolutionised the way people bought and downloaded music and later other forms of media. Microsoft released the Xbox video game console, becoming the main challenger to Sony's juggernaut Playstation 2. Finally, and most importantly, the Netherlands became the first country to legalise same-sex marriage, a sign of the world slowly moving forward in LGBTQIA+ discourse. However, aside from all that, what were people watching in the cinemas?
2001 saw the launching of several of cinema's most successful franchises with Shrek, Spy Kids, Ocean's Eleven and The Fast and the Furious all being released. In addition, Jurassic Park III, The Mummy Returns and Hannibal would all continue their respective film series with commercial, if not critical successes. However, this year would see the worldwide box office topped by the big-screen adaptations of two of the most successful novels of all time. In the end, Harry Potter and the Philosopher's Stone would beat The Lord of the Rings: The Fellowship of the Ring to the top spot, grossing $974.7 million to $883.7 million. However, Peter Jackson's masterpiece would successfully cross the divide into the critical awards circuit, earning 13 Oscar nominations including Best Picture, and rubbing shoulders with fellow critical darlings Moulin Rouge, Gosford Park and In The Bedroom. Yet, for the second year running, the Best Picture Oscar would go to a film starring Russell Crowe, as Ron Howard's biopic A Beautiful Mind would follow up the success of Gladiator the previous year.
However, instead of marvelling in the cinematic greatness that 2001 had to offer us, it is time to delve into the cat litter tray to find the worst-reviewed films of the year. Along with the returning teen horror movies or Scream-likes, there is an abundance of failed star vehicles filling up the critical landfills. Star vehicles from singers, actors and comedians all trying to launch their careers to the next level, only to torpedo it right into the ground. The following ten films are ranked by their mean average critical percentage found after combining the consensus scores provided by review aggregators Rotten Tomatoes and Metacritic. To be considered, a film has to have been reviewed by both sites and have received at least seven critical reviews. Now onto the list!
10. Say It Isn't So (Dir. J.B. Rogers) 15%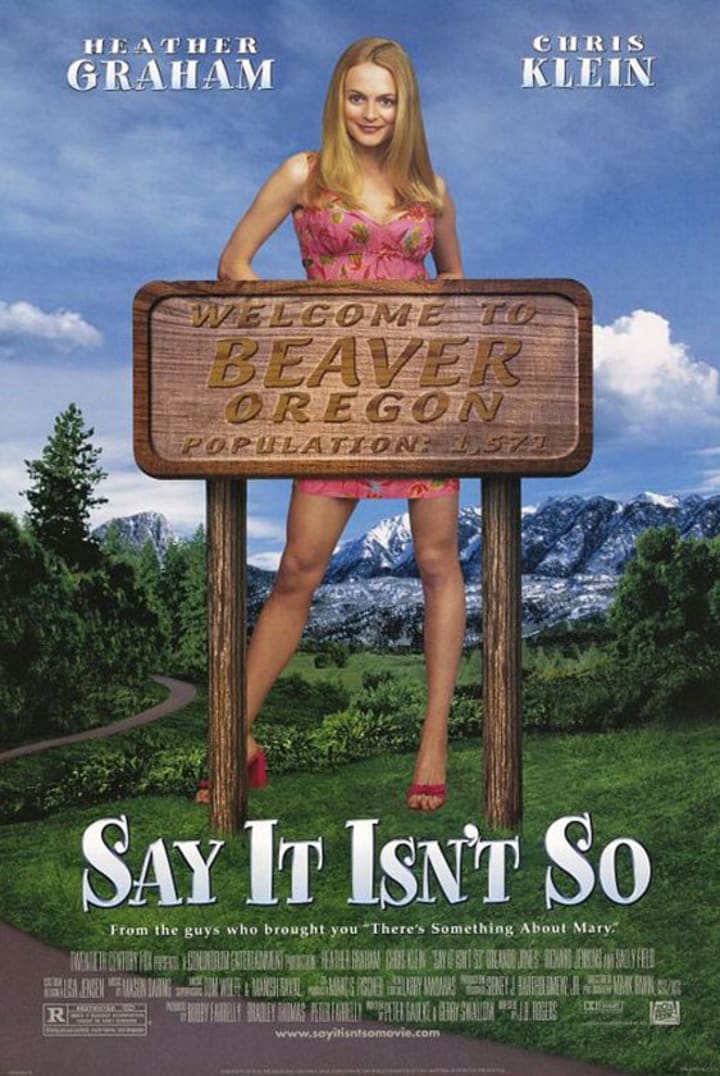 Our list starts with a film about a potentially incestuous relationship. Intrigued? Well, that is the plot of the 2001 black comedy Say It Isn't So. In this movie produced by the Farrelly Brothers, hairdresser Jo and animal shelter worker Gilly meet, fall in love and eventually get engaged. However, a private detective soon reveals that Gilly may be the long-lost son of Jo's parents, making the couple brother and sister, making their relationship incestuous. After this revelation ends their relationship, Jo moves away, and Gilly is publicly shamed. However, once the actual long-lost son shows up, proving that Gilly is not related to Jo, he tries to reignite their relationship only to find that she is now engaged to another man. Now, can Gilly reveal the truth to Jo and stop her wedding and rekindle their romance? Not enough people in 2001 cared to find out.
With the Farrellys acting as producers, helming duties on Say It Isn't So would go to first-time director J. B. Rogers, who had worked as the brothers' first assistant director on Dumb and Dumber, There's Something About Mary and Me, Myself and Irene. The film would also mark the feature writing debuts of Barry Swallow and Peter Gaulke, who would later work on such cinematic classics as Black Knight, Ice Age 2 and Ratchet and Clank.
For a black comedy featuring the plot of a possible brother-sister relationship, the Farrellys would have quite the cast. Orlando Jones, Sally Field and Richard Jenkins would fill out the supporting cast, and Sarah Silverman would appear in a small role. For the two leads, rising stars Heather Graham and Chris Klein would portray Jo and Gilly. Heather Graham had broken through with her supporting performance in 1997's Boogie Nights and had proceeded to get big roles in Lost In Space (1998), Bowfinger and the second Austin Powers movie (1999). Later in 2001, she would even play a key role in From Hell, the period slasher movie based on the Alan Moore comic. Meanwhile, Chris Klein was one of the many young actors who had benefited from appearing in American Pie back in 1999. After his performance as Oz, Klein had since led the romantic drama Here On Earth with Josh Hartnett and Leelee Sobieski. It is fair to say that Say It Isn't So would come in an upward trend in the careers of both Graham and Klein.
Unsurprisingly, advertising a film with the plot of a potentially incestuous romantic relationship played for laughs would not lead to box office success for Say It Isn't So. Made with a surprisingly high budget of $25 million, the movie would only make back around half of this. After opening 10th at the US box office behind the 15th week of Chocolat, Say It Isn't So would quickly disappear from cinemas around the world, finishing with a worldwide gross of $12.3 million, making the film the first bonafide flop to come from the Farrelly Brothers.
Also unsurprisingly, Say It Isn't So would not be reviewed kindly by film critics. For the men behind the acclaimed Kingpin and There's Something About Mary, Say It Isn't So would prove a step too far for the Farrelly Brothers. Much of the criticism wasn't even around the nature of the film's premise. It was more that the comedy to come from said premise was so bad. The word 'embarrassing' would also feature in many a review, from embarrassment over the film's cast having to star in this film to embarrassment over having to sit through the film as a paid movie reviewer. One critic, CNN's Paul Tatara, would go as far as to say that the film made him dislike Sally Field, an indignity that no one should ever have to endure. However, most critics would simply label the film uninspired, dull and most of all, mediocre, but still "a hogwhimpering disgrace for all involved", as Peter Bradshaw would put it.
Heather Graham and Chris Klein were lucky that Say It Isn't So didn't stick around for long. Later in the year, both would star in box office successes, Graham with From Hell and Klein with American Pie 2.
9. Joe Dirt (Dir. Dennie Gordon) 15%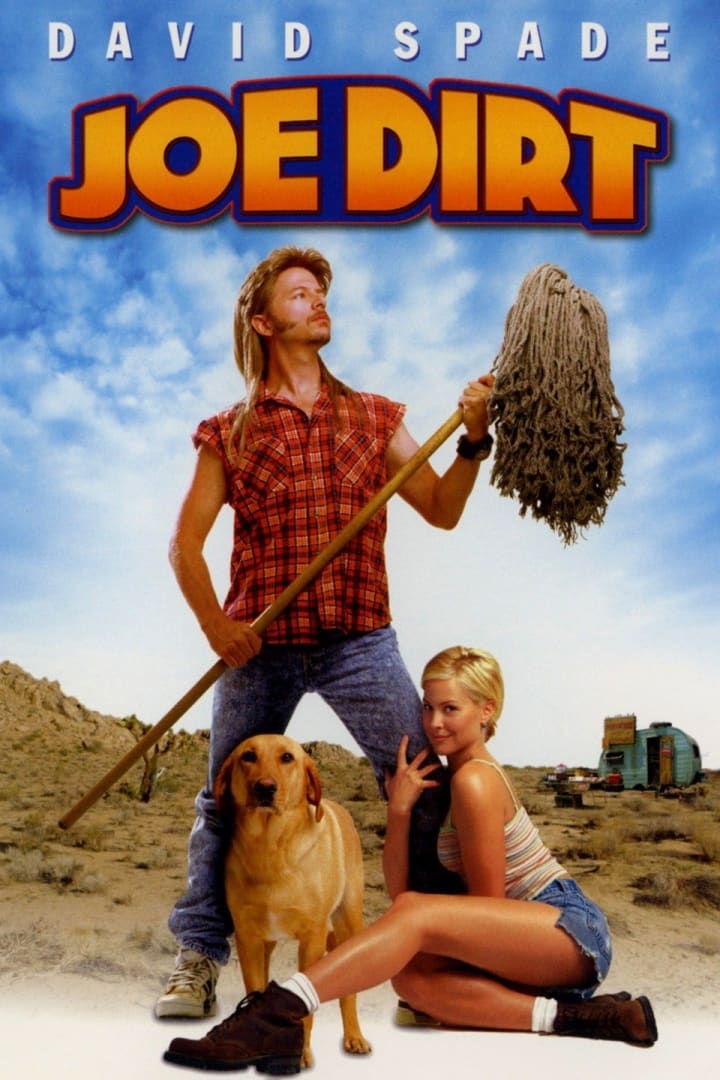 There was a time around the turn of the millennium when momentum was starting to build around one David Spade. After making his name as a cast member on Saturday Night Live, Spade had found success playing the straight man to good buddy Chris Farley in the 1990s cult classics Tommy Boy and Black Sheep. However, after Farley's tragic passing in late 1997, David Spade had to move out of his former friend's shadow. By 2001, he was beginning to do it. He was a main cast member on the NBC workplace sitcom Just Shoot Me, which was now among the top 20 most-watched TV shows in America, and he had also voiced the lead role in a Disney movie, playing Emperor Kuzco in The Emperor's New Groove.
After this pair of hits, David Spade decided to take a chance on himself by writing and starring in his own motion picture. The previous time he had tried to do this had resulted in the 1999 flop Lost and Found. However, this time, Spade would team up with Fred Wolf, the writer of Tommy Boy and Black Sheep, to create his new vision. This vision was Joe Dirt.
Joe Dirt is a movie about a mulleted cleaner at a Los Angeles radio station who tells the story of his adventure to find the parents who abandoned him when he was a boy and the events that occurred along the way. As a result of telling his story, Joe Dirt becomes a media sensation. However, his life soon begins to spiral out of control.
Joe Dirt would see the cinematic directorial debut of Dennie Gordon, an experienced TV director who had worked on shows like Ally McBeal, Party of Five and Sports Night. The film would become the fourth picture released by Adam Sandler's Happy Madison production company, and Joe Dirt's main producer Robert Simonds had plenty of recent experience working with Sandler, having produced every one of his films from Airheads to Little Nicky. The film would also attract Christopher Walken and Joe Don Baker to its supporting cast along with an appearance from Kid Rock.
With the Happy Madison backing and the profile of David Spade, Joe Dirt would become a box office success. After grossing $8 million in its opening weekend, the film would eventually finish with a worldwide gross of $31 million, beating its $17.7m budget.
However, multiple critics would criticise Joe Dirt for its predictable and often repeated attempts at crude humour. Many would point to scenes in which the film's title character is covered in raw sewage or excrement and use it to explain how the film made them feel. The plot was also seen as cliched, and the characters for a comedy film with this premise were often called boring. However, the general critical opinion for Joe Dirt can be summed by this quote from Rick Groen: "A comic named David Spade stars in a movie called Joe Dirt, and that's about as funny as things get here."
Despite its negative critical reception, Joe Dirt would develop a cult following over time. This cult following would result in a sequel being released in 2015. This sequel Joe Dirt 2: Beautiful Loser would release exclusively to the streaming service Crackle and would, like its predecessor, receive negative critical reviews.
8. Valentine (Dir. Jamie Blanks) 15%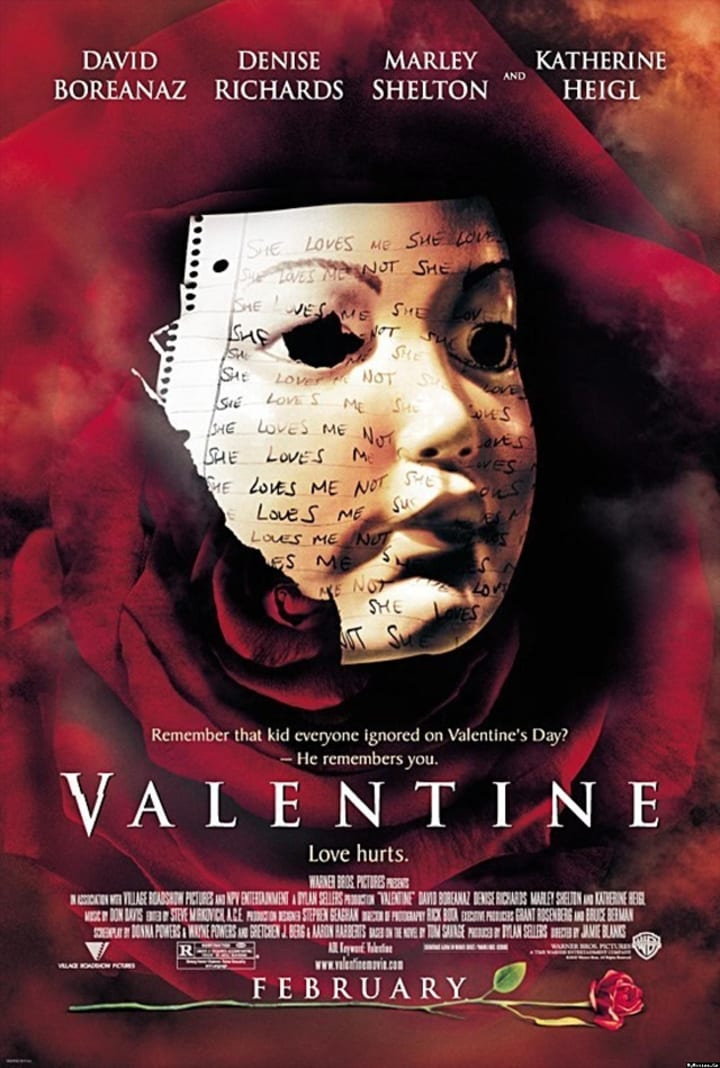 In the late 1990s, slasher movies with a masked killer had burst back into popularity. Following the surprise hit of 1996's Scream, a film which breathed new life into the genre, and the even bigger success of its 1997 sequel, writers and directors were trying to ride this new horror bandwagon. I Know What You Did Last Summer, Urban Legend and legacy sequels Bride of Chucky and Halloween H20: 20 Years Later would all become box-office smashes in their own rights. Even 2000's Final Destination would include slasher elements in its tale of psychological horror with much success. However, in the first few years of the 2000s, the slasher revival would start to die down, and one of the films responsible for beginning of this downward trend was 2001's Valentine.
The premise of Valentine involves four women being stalked by a killer wearing a Cupid mask in the run-up to Valentine's Day. The film was released by Artisan Entertainment on 2nd February 2001. It would be directed by Jamie Blanks, the man who had helmed the 1998 slasher film Urban Legend. Loosely based on a book by Tom Savage, the film's screenplay was written by Wayne and Donna Powers, who had previously worked on the big-budget action horror Deep Blue Sea, along with Gretchen J. Berg and Aaron Harberts, who had honed their craft on Beverly Hills 90210.
The main draw of Valentine would be Denise Richards, fresh off her role as Christmas Jones in the James Bond movie The World Is Not Enough. However, Valentine would also provide major movie roles for TV stars David Boreanaz and Katherine Heigl. Boreanaz had become famous for his portrayal of Angel, the vampire with a soul, first on Buffy The Vampire Slayer then on the spin-off sharing the character's name. Meanwhile, Heigl was part of the main cast of The WB's sci-fi series Roswell, a show produced by Valentine's writers Gretchen J. Berg and Aaron Harberts. Valentine would give Boreanaz and Heigl the biggest cinematic exposure of their careers thus far.
Like most films of the slasher revival, Valentine would be a box-office success. The film would recoup its $10 million production budget in its opening weekend, finishing 2nd at the US box office behind The Wedding Planner. Valentine would eventually gross $20m domestically and $16m internationally to finish with a worldwide box office of $36 million. Pretty good for a film where the most famous actor is Denise Richards.
Despite being an entry into Hollywood's slasher revival, much of the criticism towards it would compare it to the lesser slasher films of the 1980s. In fact, many critics would point out that the film was too formulaic and wasn't scary or surprising enough to stand out alongside something like Scream. The Houston Chronicle's Bruce Westbrook would say that Valentine produced "the standard stalker stuff that Scream satirized." Other critics would continue down this route, stating that Valentine took itself too seriously and would have succeeded more if the movie's plot was played for laughs. For playing straight a killer wearing a Cupid mask who kills women while carrying a nosebleed, the Austin Chronicle's Marjorie Baumgarten would give the film a 0/5, saying that: "Relentless in its pursuit of suspenseless mediocrity, Valentine succeeds only in boring you to death, the most horrifying fate of all."
In a time when the slasher genre was going through a renaissance where new ideas were being brought to the table, Valentine ultimately suffered because it had nothing new to bring to said table.
7. Tomcats (Dir. Gregory Poirier) 14.5%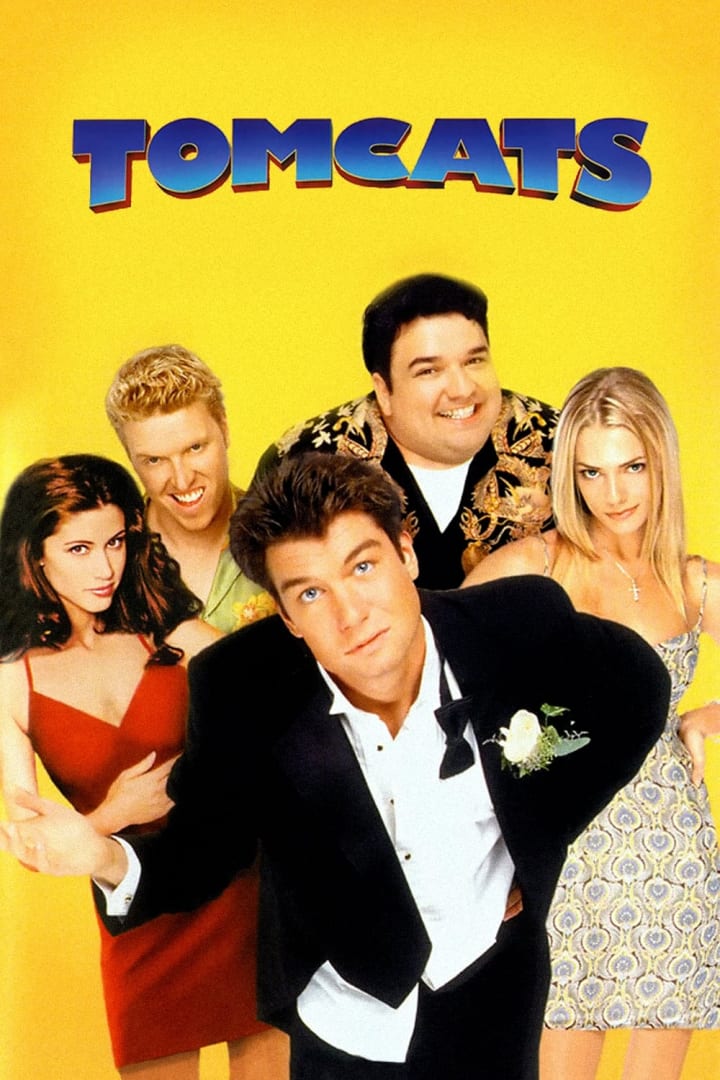 If you were watching a particularly bad comedy movie during the 2000s, there was a sizeable chance that Revolution Studios were the company that had produced it. White Chicks, The Animal, Hollywood Homicide, Christmas With The Kranks, Daddy Day Care, Stealing Harvard, Little Man and The Master of Disguise, Revolution were responsible for them all. The sex comedy simply known as Tomcats would get the ball rolling back in 2001.
As was the style at the time, Tomcats is a sex comedy based around a group of male friends and a bet. In this case, a group of guys make a pact before another friend's wedding that they will all invest in a fund that will eventually be won by the last unmarried guy in the friendship group. Seven years later, one of the friends called Michael (Jerry O'Connell) is dumped by his girlfriend in Las Vegas, goes on a drunken bender and racks up a huge gambling debt. To pay off his outstanding balance, Michael must win the aforementioned bet by having his best friend Kyle (Jake Busey) get married within 30 days so he can be the last bachelor in the group and therefore inherit the fund of money. He tries to reconcile Kyle with a former flame named Natalie (Shannon Elizabeth) and convinces her to marry him. However, things get complicated along the way.
As a gross-out sex comedy, the humour and jokes are often going to be of the lewd and crude variety. Some critical reviews of Tomcats, from publications like Entertainment Weekly, the LA Times, the New York Post and the Daily News, would say that despite the crude jokes, the film actually turned out to be an entertaining watch. Those critics were in the distinct minority as Tomcats holds 15% and 14% consensus ratings on Metacritic and Rotten Tomatoes.
Several critics would compare Tomcats to American Pie, another film based around a group of guys making a bet, while others would make reference to Porky's or movies by the Farrelly Brothers. However, in most of these comparisons, Tomcats was compared negatively to its predecessors. Carla Meyer of the San Francisco Chronicle would say that Tomcats "offers only tired jokes, grimace-worthy physical comedy and bad, bad acting." Rolling Stone's Peter Travers would echo another common complaint, writing that the movie is "Laced with such rampant misogyny that the laughs stick in your throat." Then, Film'com's Brian Horton would call upon someone to "Re-adjust the levels of cinematic hell, because "Porky's" just got bumped up a notch."
In the end, Rotten Tomatoes' staff would refuse to offer a critical consensus of this sex comedy, simply stating, "Why even bother? You already know if you're going to see it or not."
Made on a budget of $11 million, Tomcats would become a minor box office success. The film would open 4th at the US box office, earning $6.5 million behind fellow new releases Spy Kids ($26.5m) and Someone Like You ($10m). However, any audience curiosity would soon fall away, and Tomcats would finish with final takings of $23.4 million.
Tomcats would serve as the only film directed by screenwriter Gregory Poirier. The writer of 1997's Rosewood (seriously) would return to his desk to pen the screenplays of A Sound of Thunder (2005) and The Spy Next Door (2011) along with the story for National Treasure: Book of Secrets. Finally, would you believe that Tomcats marked the screen debut of Dakota Fanning?
6. Summer Catch (Dir. Mike Tollin) 14.5%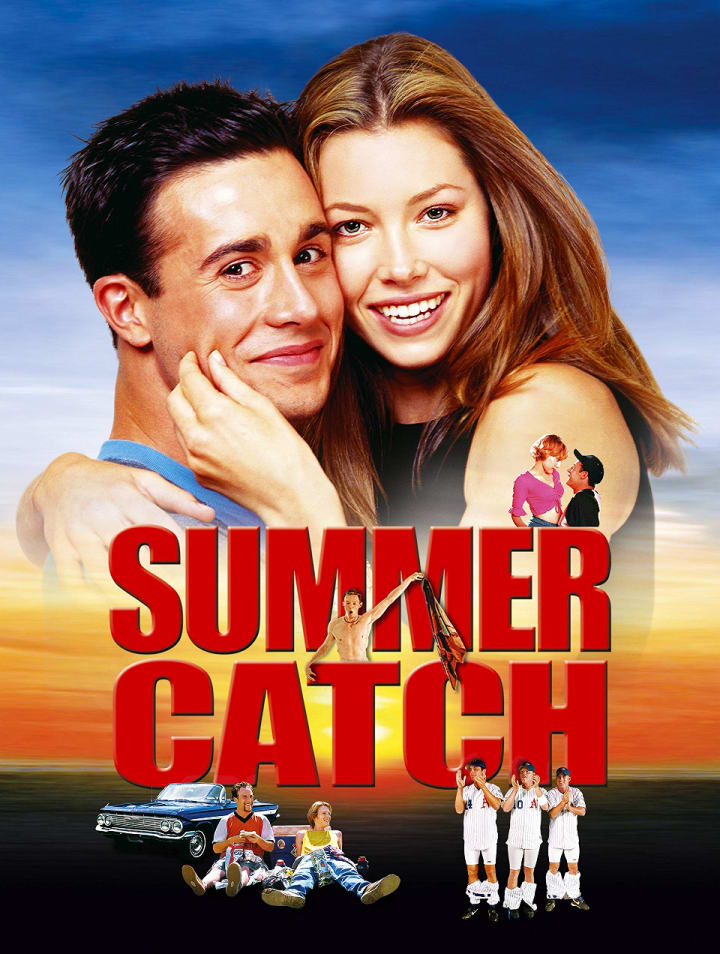 Another year, another bad rom-com starring Freddie Prinze Jr. After the the critical and commercial failure of Down To You the previous January, Prinze had continued to prove that he was neither a box office draw nor a critical darling. Boys and Girls, another 2000 Miramax joint that saw Freddie star alongside Jason Biggs and Claire Forlani and re-team with She's All That director Robert Iscove, would earn an 11% score on Rotten Tomatoes and fail to recoup its $35 million budget. Then, Head Over Heels, a rom-com with Monica Potter that also involved espionage, would perform even worse when it was released in February 2001, becoming another critical and commercial bust despite being made on a smaller $14 million budget. Therefore, Freddie Prinze Jr. would head into the late summer of 2001 with four consecutive flops on his CV. He would have to hope for better things with his next rom-com effort, Summer Catch.
Summer Catch places Freddie Prinze Jr at the head of an impressive cast that also includes Jessica Biel, regular collaborator Matthew Lillard, Jason Gedrick, Brittany Murphy, Brian Dennehy, John C. McGinley, Bruce Davison, Marc Blucas and Wilder Valderrama amongst others. Summer Catch is a sports rom-com that sees Freddie play Ryan Dunne, a young baseball player who has dreams of playing in the Major Leagues. A dedicated athlete, Ryan has sworn off all other distractions in his bid to achieve his dream. However, when he meets Tenley (Jessica Biel), the daughter of one of his father's rich clients, Ryan's form starts to suffer just as a Philadelphia scout comes to see him play.
After proving himself unsuccessful as a leading man for both Miramax and Warner Bros, Freddie Prinze Jr would also prove himself unsuitable as a draw for Universal Pictures. Why? Summer Catch would continue the young Prinze's cinematic losing streak, becoming another critical and financial bust. The film would open 6th at the US box office, making $7 million in its opening weekend. However, this gross was trumped by the $12 million made by the No.1 film American Pie 2 in its third week of release. Summer Catch would finish with a gross of $19.7 million. Even though the film's budget fluctuates between $17 m and $34m, this movie was a failure either way.
Summer Catch currently holds ratings of 8% on Rotten Tomatoes (91 reviews) and 21% on Metacritic (25 reviews). Movie critics would call Summer Catch weak, slight, predictable, cliched, dull and boring. Jay Carr of The Boston Globe would sum up the feeling of many of his peers when he called it "Bull Durham for dummies", negatively comparing it to the highly-acclaimed 1988 baseball rom-com starring Kevin Costner. Many critics would also use the phrase 'empty' when describing the plot of Summer Catch. Mick LaSalle of the San Francisco Chronicle would call the movie "The equivalent of a full-course meal with no calories. It is a mirage of a movie, 100 minutes of nothing." Some critics would offer praise to Freddie Prinze Jr for his performance. However, The Oregonian's Chris Hewitt would disagree, stating, Apparently, you can lead a Prinze to a movie, but you can't make him act."
Summer Catch would not make for a good transition into film directing for kids' TV and Oscar-nominated documentary filmmaker Mike Tollin, who would also produce this movie with Brian Robbins through their Tollin/Robbins Productions company. Meanwhile, Summer Catch would finally end the 'Freddie Prinze Jr rom-com leading man experiment'.With everything following She's All That being a complete and utter failure, Prinze has not starred in another rom-com since this movie. After making two movies a year for the past three years, Prinze Jr would appear in just one in 2002. That particular movie would be the live-action adaptation of Scooby Doo.
5. Corky Romano (Dir. Rob Pritts) 13.5%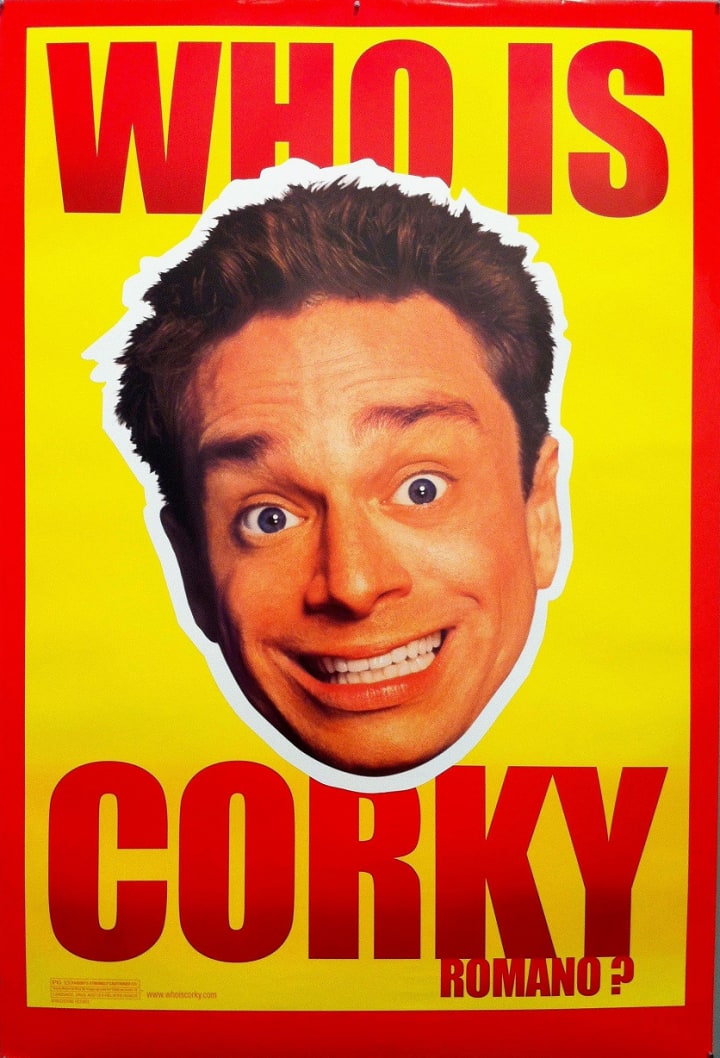 In 2001, it wasn't an uncommon sight to see a widely-released comedy film being headlined by a cast member of Saturday Night Live. The sketch comedy show had a notable cast of future stars including Will Ferrell, Tina Fey, Maya Rudolph, Jimmy Fallon and Tracy Morgan and was doing incredible business in the ratings. Around the late 1990s and 2000s, cast members were starting to headline their own movies, whether these movies were original ideas or adaptations of sketches from the show. Will Ferrell had received his first cinematic lead role in A Night at the Roxbury in 1998, Molly Shannon would lead Superstar in 1999, and Tim Meadows's Ladies Man character would be the subject of a feature-length effort in the year 2000. 2001 would see cast member Chris Kattan have his turn to top-line his own theatrical comedy.
Chris Kattan had been a Saturday Night Live cast member since 1996 and produced a series of notable characters in Mr Peepers and Azrael Abyss. His most famous role, playing one-half of the Butabi brothers with Will Ferrel, led to A Night At The Roxbury in 1998. However, it was now time for Kattan to get the spotlight for himself. In October 2001, he would be the star of the Mafia comedy Corky Romano.
Corky Romano sought to capitalise on the recent trend of comedies based around poking fun at New York's many crime families. The previous three years alone had produced Jane Austen's Mafia, Mickey Blue Eyes and Analyze This, all of which had proven that this sub-genre was a proven box-office success. Now, it was Corky Romano's chance to add its unique take.
In Corky Romano, the title character played by Chris Kattan is a veterinarian who one day receives a call from his father, a Mafia crime lord played by Columbo himself, Peter Falk. Corky, who was previously unaware of his family's criminal connections, finds out that his father is set to be indicted on racketeering charges. To protect his father's name, Corky agrees to go undercover in the FBI with the aim of destroying the evidence incriminating his father. However, hijinks ensue.
Corky Romano was directed by first-timer Rob Pritts, a man for whom IMDb has very little information prior to this movie. The film's co-writers David Garrett and Jason Ward would also make their cinematic debut, having previously written for bad sitcoms like The Jeff Foxworthy Show and Malcolm and Eddie. However, the film would be produced by Robert Simonds, who was previously mentioned regarding his work on Joe Dirt. Outside of Kattan, the film would have a notable supporting cast in Peter Falk, Chris Penn, Peter Berg, Richard Roundtree, Fred Ward and Vincent Pastore.
It is no exaggeration to say that Corky Romano would not launch Chris Kattan into becoming a bona fide Hollywood comedy star. Critics would blast the movie as unoriginal and unfunny. James Berardinelli would go in deep with his criticism, suggesting that cinemas should hand out 'I survived Corky' t-shirts to anyone who managed to survive the whole movie without either walking out or falling asleep. Variety's Joe Leydon would write "Ever hear about the guy who liked to pummel his head with a sledgehammer because it felt so good when he stopped? Maybe the same fellow would appreciate Corky Romano." Desson Thomson of the Washington Post would call the film "depressing" and state that "it's worse to watch Falk, Penn and Berg having to earn a living like this."
Despite having one of the worst movie posters of all time, Corky Romano would become a minor box office success, recouping its $11 million budget twice over. The film would have a strong opening, grossing $9 million domestically in its first weekend, such was the power of Chris Kattan. It would eventually with a $25 million gross, one of the more successful films on this list. However, Chris Kattan would not join his Butabi brother Will Ferrell in becoming a comedy megastar. He would instead remain at SNL for two more years before becoming a bit player in numerous movies and TV shows.
4. The Wash (Dir. DJ Pooh) 13%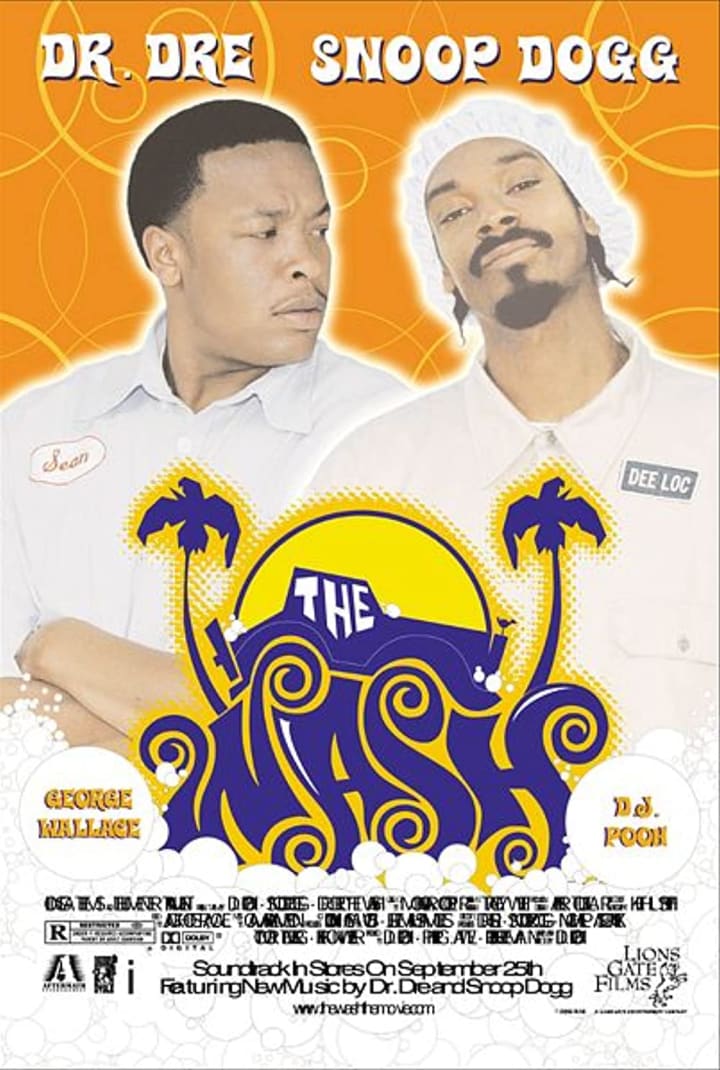 Freddie Prinze Jr is not the only person to be involved in one of the 10 worst films of both 2000 and 2001. Another is musician, writer, director and actor DJ Pooh. After being responsible for 3 Strikes, the worst movie of 2000, the rapper would call upon his connections in the music and film industries to add some star power to his next motion picture project, The Wash.
The Wash is a film that involves.... a car wash. Sean and Dee Loc are roommates who have three days to pay their rent or risk eviction from their apartment. With Sean having recently lost his job and needing money to pay his half of the rent, Dee Loc gets his friend a job working alongside him at the local car wash station. However, conflict soon erupts when Sean finds that Dee Loc has enough money to pay the rent but won't help him out as he wants Sean to pay his own way. In addition to this, Dee Loc is caught stealing from the car wash, and the station's owner Mr Washington is kidnapped by two masked thugs.
You'd think for a comedy film with this premise and made on a budget of $7 million that the cast wouldn't contain too many notable actors. You would be wrong. In The Wash, the two lead roles of Sean and Dee Loc would be played by Dr Dre and Snoop Dogg, both at the heights of their popularity. In addition to them, DJ Pooh would get fellow rappers Eminem, Kurupt, Ludacris and Xzibit to make appearances along with Tommy Chong, Tiny Lister, Pauly Shore and Shaquille O'Neal.
Despite its star attractions, The Wash would fail to raise a smirk from cinema critics, earning consensus scores of 18% from Metacritic and 8% from Rotten Tomatoes. Attention would of course be drawn to the film's lack of decent jokes, uninteresting story, poor production quality and the abysmal acting performances of non-actors Dr Dre and Snoop Dogg. Christy Lemire of the Associated Press would say "In The Wash, Snoop, Dre and their buddies take it all in stride -- if they were any more laid-back, they'd be napping in their trailers." In a 0.5/5 score, the review from The Washington Pot's David Segal would include the line "There's precious little to listen to, laugh at or ogle."
Even though The Wash did little to satisfy film critics and audiences' tastes (it currently holds a 4.7 on IMDB), it would become a minor box office success. Despite opening 8th at the US box office, The Wash would manage to gross $10.2 million in box office receipts, beating its $7 million budget. Also, the film would earn two Stony Awards, so there's that to celebrate.
3. Freddie Got Fingered (Dir. Tom Green) 12%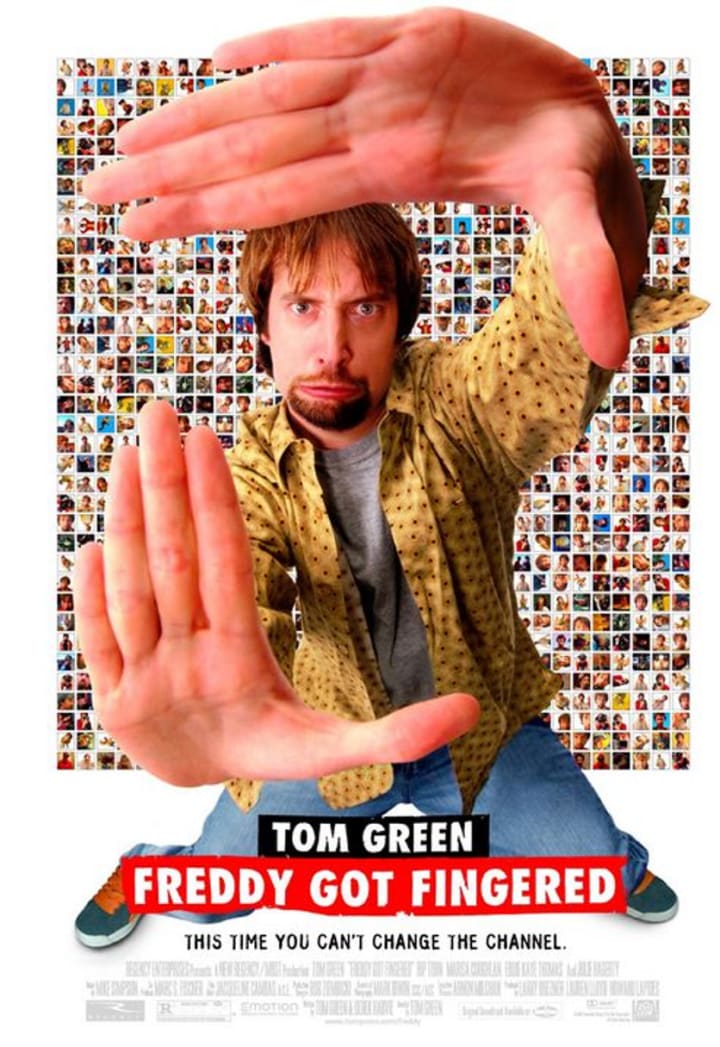 What can I say about Freddy Got Fingered that hasn't already been spoken by countless others before me? Scores of 11 and 13 per cent on Rotten Tomatoes and Metacritic. A box office flop, grossing $14.3 million from a $14 million budget. Five Golden Raspberry Awards, including Worst Picture, Worst Director, Worst Actor and Worst Screenplay. Five Stinkers Bad Movie Awards. A movie that is widely considered one of the worst of all time, generating a zero-star review from Roger Ebert and a -1 star review from the Toronto Star in addition to Leonard Maltin, Richard Roeper, Peter Bradshaw and James Berardinelli all calling it the worst they've ever seen. However, what is Freddy Got Fingered about?
Freddy Got Fingered was the passion project of surreal alternative comedian Tom Green. Green had risen to fame in the 1990s with The Tom Green Show, a weekly half-hour comedy show in which the comedian provided his own dose of shock comedy, from sucking on a cow's udder to placing a cow's head in his parent's bed. The Tom Green Show generated a serious cult following, beginning on public-access cable TV in Ottawa before moving to Canada's The Comedy Network and eventually being picked up by MTV. In addition to his small-screen success, Green also appeared in movies like Superstar, Road Trip and Charlie's Angels (where he would meet his future wife Drew Barrymore). In 2001, Regency Enterprises and 20th Century Fox would approach Green to make his own movie. The result would be Freddy Got Fingered.
Directed, co-written and starring Tom Green, Freddy Got Fingered tells the story of Gordon, an unemployed cartoonist. Gord is pressured by his father (Rip Torn) into getting a job, but the pair do not get on. After one fight, Gord accuses his father of sexually assaulting his younger brother Freddy (Eddie Kaye Thomas) during a family therapy session, and the family falls apart. The film also includes many examples of Green's trademark shock humour. Along with managing to get Rip Torn to appear in his movie, the supporting cast of Freddy Got Fingered would include such names as Anthony Michael Hall, Julie Hagerty, Drew Barrymore (Green's then-wife) and basketball star Shaquille O'Neal making his second appearance on this list.
As mentioned previously, Freddy Got Fingered was neither a critical nor a commercial success and has been called one of the worst movies ever made. However, in the years after its 2001 release, the film has received a cult following and some critical re-evaluation. In their critical consensus, Rotten Tomatoes call out critics for "unfavourably comparing" the movie with more "infamously bad" titles like Battlefield Earth. Even Roger Ebert, despite his zero-star review, would later call Freddy Got Fingered a "milestone" in cinema and "an ambitious movie, a go-for-broke attempt to accomplish something". It gave him the belief that Green was bound to make a movie worth seeing at some point in his career. Well, that's something to hang your hat on.
2. Soul Survivors (Dir. Stephen Carpenter) 12%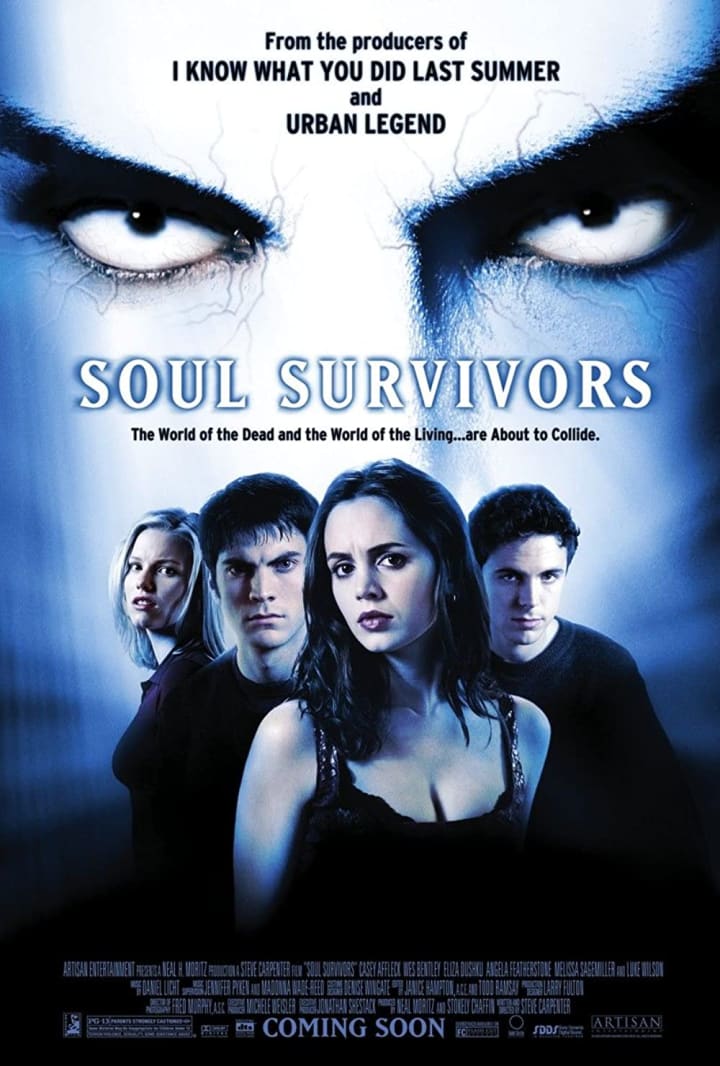 Before he became a hot-shot producer known primarily for his work on the Fast and Furious franchise, Neal H. Moritz first became prominent in Hollywood circles for his work in the teen horror and thriller market. Beginning in 1997, Moritz would produce I Know What You Did Last Summer and its sequel, Cruel Intentions and Urban Legend for Sony Pictures, all of which proved successful both within and outside of its core demographic. In 2001, five Neal H. Moritz-produced films would be released. These films were some street racing movie called The Fast and the Furious, teen black comedy Saving Silverman, mystery The Glass House, the spoof Not Another Teen Movie and the psychological thriller Soul Survivors. Soul Survivors would end up being the least successful of all these films, both critically and commercially.
Soul Survivors is a movie that looks at the idea of living between worlds, being in a state between life and death. This is what happens to Cassie (Melissa Sagemiller), a college student who crashes a car featuring her boyfriend Sean (Casey Affleck) and friends Matt (Wes Bentley) and Isabelle (Eliza Dushku), with the crash ultimately killing Sean. After his death, Cassie begins having visions and hallucinations of Sean along with two men, one with a plastic mask and another with a scarred face, who chase her repeatedly. Although her friends tell her that everything is all in her mind, a young priest named Father Jude (Luke Wilson) is sympathetic to her plight and offers to help Cassie make sense of what is happening to her.
Soul Survivors was written and directed by Stephen Carpenter, a man who had made his name in the 1980s with cult classic horror movies like The Dorm That Dripped Blood, The Power and The Kindred. He had later more recently co-written the 1999 Martin Lawrence comedy Blue Streak. However, Soul Survivors would mark his first directing role in 14 years. Luckily, he had the aid of Neal H. Moritz to help his spec script get picked up by mini-major studio Artisan Entertainment. From his recent work on teen horror movies, Moritz was also able to get a cast of young actors like Affleck, Bentley and Dushku, who had all recently found fame through film and TV roles, to agree to the movie.
The problems for Soul Survivors would begin with its delayed release. Production of the movie took place between May and September 1999. However, the film wouldn't eventually see a cinematic release until 7th September 2001.
Soul Survivors would open to the lowest opening weekend gross for a widely-released movie in all of 2001, making $1.1 million to finish 15th at the domestic box office. Any chance of the film improving in its second week was dashed by the September 11 attacks, and Soul Survivors would end up grossing just $4.2 million against a $17 million budget.
It also didn't help that Soul Survivors received overwhelmingly negative reviews. For a 4% score, Rotten Tomatoes's critical consensus would read: 'Soul Survivors' stock characters and utter lack of suspense gives viewers little reason to attempt deciphering the confusing plot'. The main problem critics had with Soul Survivors was that it simply wasn't scary or suspenseful or in any way thrilling. Time Out's Derek Adams would call the movie "a dodo of suspense" while Variety's Robert Koehler would say Soul Survivors was "a horror movie without horror, a spook pic without spookiness and a metaphysical drama without the slightest spiritual tug." Others would call the movie boring, soulless and unoriginal, having recycled every horror trope into one big confusing jigsaw in which the pieces were glued together and yet somehow still fell apart.
IMDb and RT user scores of 3.8/10 and 26/100 would compound the film's objective lack of quality. In fact, Soul Survivors was so soulless that the film is pretty much forgotten, a project which the cast and crew were able to quickly shrug off without anyone taking much notice. However, this list remembers.
1. Glitter (Dir. Vondie Curtis-Hall) 10%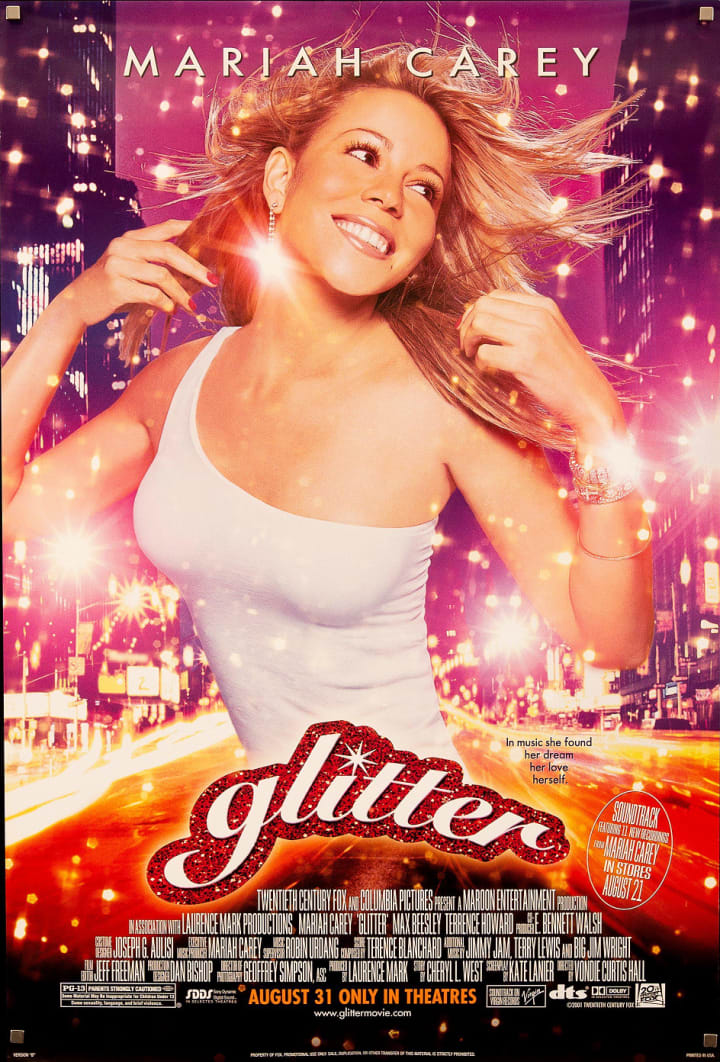 By the dawn of the new millennium, Mariah Carey had done it all in the music industry ad she was only 31. In her ten years of recording music, Carey had sold 104 million albums worldwide, earned 17 Grammy Award nominations and had seen 16 of her singles top the Billboard Top 100 for a combined 60 weeks. In 2000, the World Music Awards would present Mariah with the Millennium Award for being the biggest-selling musical artist of the 20th century.
Having achieved all this, Mariah could feel that she wanted to expand her horizons beyond the music industry into another sphere like acting. In 1999, she had made her acting debut, playing a supporting role as an opera singer in the 1999 romantic comedy The Bachelor. Two years later in 2001, Carey would get her first lead role in the romantic musical drama Glitter. She had been part of the project since its inception in 1997, but the film's production had been repeatedly put on hold due to Carey's contract with Columbia Records. For Glitter, Mariah would sign a new $100 million contract with Virgin Records, who would release the film's soundtrack album.
What is Glitter about? In Glitter, Mariah Carey is Billie Frank, a nightclub dancer in 1983. After being noticed and signed with her friends as backup singers, Billie's singing ability is discovered by club owner Julian 'Dice' Black (played by Max Beesley). After signing a contract with him and getting signed to a major record label, Billie and Dice start to write songs together and eventually fall in love. Billie's career soon takes off, but the pair's relationship is not without its external problems including money and crime.
The writing was on the wall for Glitter even before its release. The film's production was troubled with numerous delays and reports that the film's screenplay was repeatedly getting re-written live on set. These problems would lead to Glitter's release date getting pushed back numerous times. After originally settling on a 31st August release, another delay would see this pushed back to 21st September 2001.
Also, it was fair to say that the star of Glitter was not having the best of times when it came to promoting the film's soundtrack album. In one week in July 2001, Mariah Carey would make a number of public appearances, including on Total Request Live, in which she was behaving 'erratically'. On 26th July, Carey would be hospitalised with 'extreme exhaustion', having had a 'physical and emotional breakdown'. This publicity would force Glitter to be pushed back to a September release.
After these issues, the World Trade Centre attacks would take place ten days before the release of Glitter. With the United States and the world in a state of mourning, it is fair to say that a glossy romantic musical drama starring Mariah Carey was not high on people's agendas at the time. From a budget of $22 million, Glitter would bring in a woeful $5 million worldwide. The film would gross $2.4 million domestically in its opening weekend, opening 17th at the US box office and would also fail to make the top 10s in pretty much all the major film markets.
It also didn't help that Glitter was near-universally panned by all who went to see it. Glitter currently holds a 2.3/10 user rating on IMDB from 24,000 reviews. Professional critics back in 2001 would agree with this sentiment. Glitter would receive six Razzie nominations, with Mariah Carey eventually winning Worst Actress. The Stinkers Bad Movie Awards would also jump in with another four nominations, with Carey again getting a gong. Roger Ebert would actually be one of the few to offer praise for Carey's performance but would ultimately say that "[Glitter] is lacking in joy. It never seems like it's fun to be Billie Frank." Michael Atkinson of the Village Voice would call the film "infinitely mockable", and The Globe and Mail's Liam Lacey would state that "Though the story repeats every cliche of the form, it manages to get things wrong in new and fascinating ways."
Mariah Carey would later distance herself from Glitter, calling it the biggest regret of her career and refusing to perform any of the songs from the film in her live concerts. In her 2020 autobiography, she would call the whole experience of Glitter "a collision of bad luck, bad timing, and sabotage".
However, the failure of Glitter would not stop Mariah Carey's acting career. The year afterwards, she would star in the crime drama WiseGirls. The film would eventually be released directly to HBO. However, she would later earn praise for her supporting performance as a social worker in the 2009 drama Precious. However, she will forever, unfortunately, be associated with Glitter, the worst-received movie of 2001.