10 TV/Movie Stars that Have Starred on Broadway
Crossing Over From Screen to Stage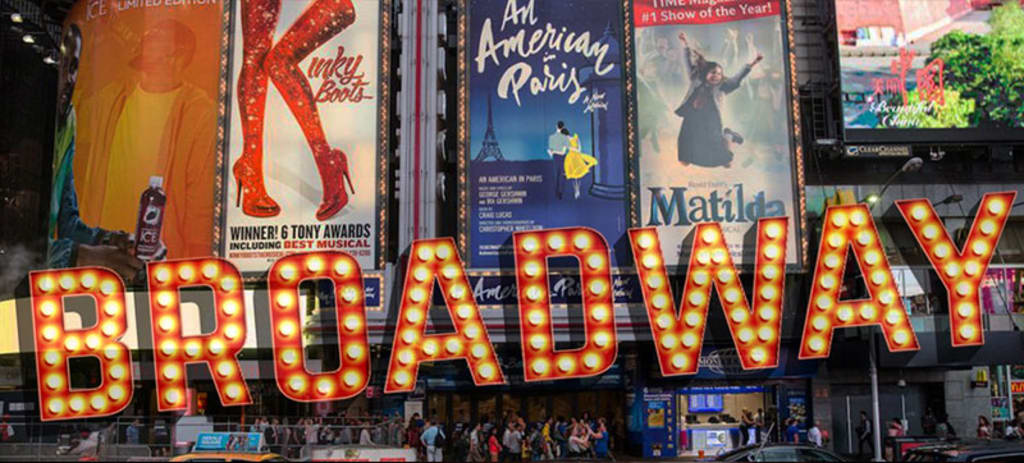 Here is a list of some film and television stars that may surprise you that they have starred on the Great White Way.
1. Vanessa Williams

After starting her career in modeling and pageants (she only won 1983's Miss America, so, like, no big deal) Williams made a shift to acting. She famously sang the song "Colors of the Wind" from the movie Pocahontas and acted in shows like Ugly Betty and Desperate Housewives and movies such as Eraser and the remake of Shaft. But one area of work that many are unaware of is Williams' work on the stage. It is interesting to see that even though she was already a well-known figure, she had to work her was up the ranks. Starting as one of the chorus members in One Man Band and as an understudy in Kiss of the Spider Woman until she starred in a TV adaptation of Bye, Bye, Birdie. Since then she has been in a number of productions including working on a few projects with the iconic Stephen Sondheim. Her most recent roles have included the Broadway show After Midnight and a PBS production of Show Boat.
2. Sean Combs
There are few things that Combs (popularly known has Diddy) has not done in his career. He is a rapper and record producer, fashion mogul and actor. He began his acting career in films like Monster's Ball and Get Him to the Greek and guest starring in television programs like Hawaii Five-O and It's Always Sunny in Philadelphia. He decided to make his Broadway debut in 2004 in Lorraine Hansberry's A Raisin in the Sun, starring next to stage veterans Audra McDonald, Phylicia Rashad, and David Aaron Baker.
3. Sigourney Weaver
In Hollywood, there are few faces more recognizable than Sigourney Weaver. Beginning her film career in Woody Allen's Annie Hall she quickly became known for her role in the movie Alien and its sequels. Her role in Gorillas in the Mist was the catalyst for her real-life work with the Dian Fossey Gorilla Fund. She has shown her ability to portray serious roles in 1492: Conquest of Paradise and Death of a Maiden while showing her comic side in films such as Ghostbusters and You Again. It is no surprise that this versatility began on the stage while she was studying at the Yale Drama School. Participating in over 35 productions throughout her career, her first Broadway show was as an understand and the assistant stage manager of The Constant Wife in 1975. Most recently she starred as the sexy Masha in the original production of Vanya and Sonia and Masha and Spike in 2013.
4. Jeremy Irons
Beginning his working life with studying theatre at Bristol Old Vic Theatre School, Irons had the classical foundation to work with the Royal Shakespeare Company. With working on London's West End, he participated in innumerable classic theatre plays, Embers by Samuel Beckett, and even the musical Godspell. With his film and television career off and running, he was given the opportunity to work on 1984's The Real Thing where he starred opposite Glenn Close. It was from this role that he won a Tony Award. His most recent Broadway credit is Michael Jacobs' play Impressionism about an art gallery owner and a photo journalist that use an art exhibit to explore the ups and downs in their pasts. This production opened at the Gerald Schoenfeld Theatre in 2008 and in 2010 he returned to his home in the Royal Shakespeare Company.
5. Christina Applegate
Though she has only had one role on Broadway, it was a surprise to know that Christina Applegate had taken the plunge into live theatre. Applegate has spent her time creating truly memorable characters starting all the way back to Married with Children. Her character, Kelly Bundy, was so popular that she was even written into other network shows as a guest star. With numerous comedic roles under her belt from Mars Attacks! to Jane Austen's Mafia, she again proved that she could create an iconic character what starring opposite Will Farrell in Anchor Man. She was also one of the founding members of the Pussycat Dolls which proves that she has the singing and dancing chops to take on the musical theatre show, Sweet Charity. In 2004, she originated the role of Charity Hope Valentine and the show ran for 279 performances.
6. Daniel Craig
Daniel Craig is one of the hottest actors in the world after being picked up as the title character in the James Bond franchise. Throughout his working life he has been in over 70 films but before all that, his acting training had begun at the National Youth Theatre in London. He took all of that experience and created Hollywood magic in his first Broadway role when he joined forces with the X-Mens' own, Hugh Jackman. A Steady Rain is a power house play by Keith Huff about two Chicago police officers and their experiences. (Both actors were mustachioed on the playbill… if you're into the lumberjack thing.) In 2013, Craig was given the opportunity to originate the role of Robert in Harold Pinter's Betrayal opposite his real-life wife, Rachel Weisz, who played Emma. The show recreates an affair between Emma and Jerry (Robert's best friend) and shows all the action in reverse.
7. Megan Mullally
Being one of television's most beloved character actors, Mullally is best know for her role of Karen Walker on the sitcom Will and Grace. She has been on numerous TV shows and even hosted her own talk show and has been in movies as well, sharing her first movie screen with Tom Cruise in Risky Business (I heard the movie worked out pretty well for him, but who really knows). Before she wore Karen's Parada for the first time she found her way to the Broadway stage in the 1994 revival of Grease followed by How to Succeed in Business Without Really Trying where she co starred with Matthew Broderick. In 2007, she played Elizabeth in the stage adaptation of the motion picture Young Frankenstein, created by Mel Brooks. In 2014, she reunited with Broderick in It's Only a Play. The show was filled with amazing cast members like Nathan Lane, Stockard Channing, and Rupert Grint.
8. Jim Belushi
Jim Belushi has funny in his DNA but found that its power was too difficult to contain. To help Belushi focus his energy into something positive, one of his high school teachers signed him up for the school play. From that moment, Belushi was hooked on entertaining an audience and even joined the school choir so he could have more stage time. After university, he was accepted into Second City Comedy and began his film work, eventually developing his own series, According to Jim. But even with his film and TV success, he couldn't walk away from the theatre. His first Broadway role was The Pirates of Penzance in 1980 and he finally returned in 1991 as the replace for the character Eddie in Herb Gardner's Conversations with My Father, the story of a Jewish father trying to assimilate in America but who is unable to shut the door on his past. Born Yesterday was a short-lived production that officially opened in April 2011 and run for just over 70 performances.
9. Alan Alda
As an over achiever in the entertainment world, Alan Alda as been a cornerstone in film, television, stage, literature, and directing for decades. Best known for his portrayal of Hawkeye Pierce in M*A*S*H and Arnold Vinick in The West Wing, he has been in, directed, and/or written too many film projects to list but I would be neglectful not to mention a beautiful indie film that he starred in called Diminished Capacity which, in my opinion, is one of his greatest role of all, which is saying something because he has so many and they are all amazing (the whole movie may not be perfect, but his acting is exquisite). His theatre credits on Broadway are impressive and began in 1959 with a small role in Only in America. He starred in a number of productions with small two to four person casts like, The Owl and the Pussycat, Art, QED, The Play What I Wrote, and Love Letters. I was lucky enough to see him in Love Letters with Candace Bergman. The performances were wonderful and funny and heartbreaking, and I wish that I had been in the city longer to see it again.
10. Jim Parsons
Famous for his ongoing portrayal of Sheldon Cooper on The Big Bang Theory, Parsons' first love was the theatre. During his time in university he somehow performed in 17 plays in three years. After finishing school, he moved to New York, worked in independent and Off-Broadway shows while auditioning for film gigs. The roles that he has taken on for his Broadway credits have been interesting and risky. His first role was in Larry Kramer's gritty play The Normal Heart about a man's journey through the politics and activism during the AIDS epidemic and how the climate changed his relationship with everyone around him. Harvey is a comedic play where an alcoholic man tries to convince his sister that he has a friendship with an invisible rabbit. An Act of God is a one act conversation where all of the major questions in life are meant to be answered by God himself, played by Parsons. He is currently starring in the all star cast of The Boys in the Band revival at the Booth Theatre. The play follows a group of gay men at a party and explores the bruises and secrets that friendships can sometimes hide.