10 Movies That Made Me Ugly Cry And Left Me Emotionally Gutted
Because sometimes we all need a good cry. Grab the tissues, you'll need them, trust me.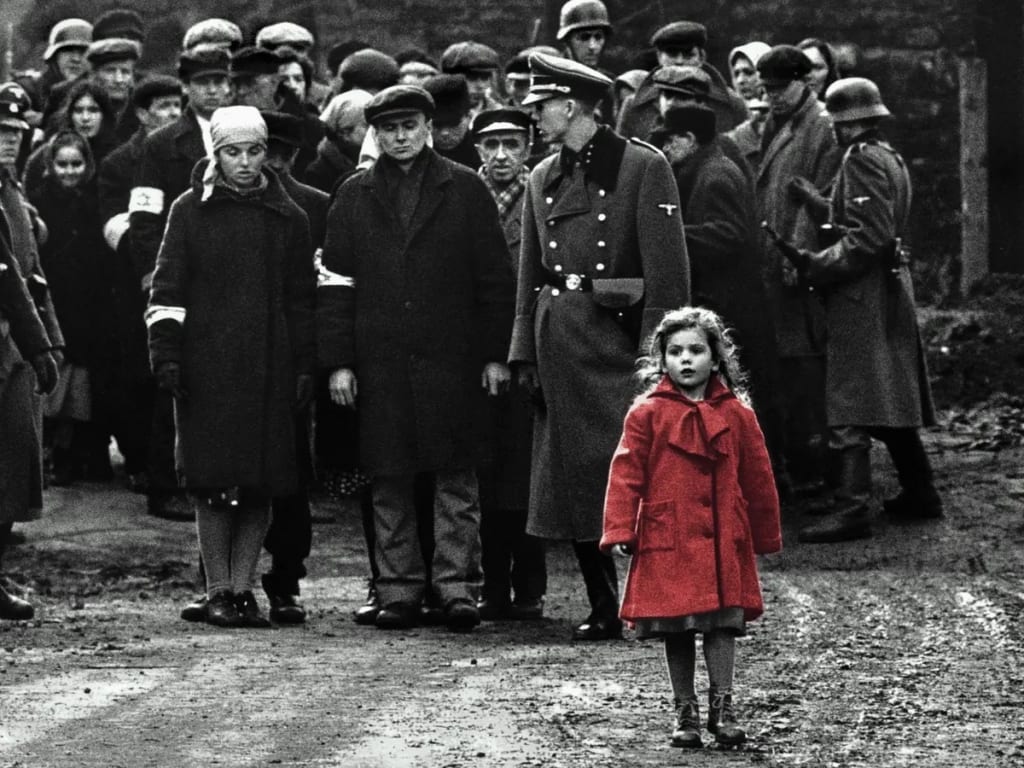 Am I the only one that appreciates a movie that gets me to bawl my eyeballs out ...? These 1o films hit me in the emotional jugular, hard.
1. One True Thing (1998)
I can cry on-demand just thinking about this movie—I'm not kidding. Say the line "she was my one true thing," and I'm done for. Directed by Carl Franklin, starring Renée Zellweger, Meryl Streep and William Hurt—One True Thing is a certified and guaranteed tearjerker.
Ellen (Zellweger) has to put everything on hold to go and take care of her mom (Streep), who has been diagnosed with terminal cancer. At the start of the movie, it's immediately clear that Ellen finds her mother intolerable—she thinks she's embarrassing, small-minded and provincial. Her father is a novelist and professor at Princeton, and she thinks he's perfect-less in every which way.
Once Ellen moves back home, her view starts to shift. She slowly becomes disillusioned by her father, and she starts to learn more about her mother too. If I keep talking about this movie I'll probably start crying, so I'm going to stop and say just watch it—but only if you're in the mood for a movie that will leave you wailing (which is what happened to me when we watched this, seriously.)
Sob level: 10/10
2. Life Is Beautiful (1997)
Life Is Beautiful is an Italian film directed by and starring Roberto Benigni. The movie won the Oscar for Best Foreign Language Film at the 1998 Academy Awards Ceremony, for good reason. The first half of the movie is a love story and a sweet one. Roberto Benigni is magnetic, charismatic and immediately enchants you.
The movie's second half is an abrupt departure from the romance and courting that goes on in the beginning. It's easy to forget the backdrop of the budding romance: It's 1944, WWII and they live in Nazi-occupied Europe. Guido (Benigni) is Jewish, and so: they are invaded by the Nazis and sent to a concentration camp. Life Is Beautiful is more than a Holocaust story. It's a story about survival and protecting the people you love no matter the cost. I've seen this movie plenty of times, and I cry at the same exact parts each time. I highly recommend Life Is Beautiful if you have not seen it yet. It's worth every second of your time.
Sob level: 9/10
3. Dancer in the Dark (2000)
Apologies in advance for this one. Directed by provocative (in the bad sense of the word) Danish filmmaker Lars Von Trier's Dancer in the Dark is more than dark; it depleted my faith and left me broken. Okay, I'm exaggerating, but I've never felt so hopeless and helpless as I did while watching Dancer in the Dark. The film follows Selma (played by Icelandic musician Björk) a single mother who works at a factory and is saving up so she can afford to pay for her son's eye surgery. Selma has a genetic degenerative disorder that is causing her to gradually go blind, and she wants to prevent her son from experiencing the same fate.
I've only seen this movie once because I needed space, years of space. This movie is agonizing and unforgiving; if you're familiar with von Trier, that won't come as a surprise. I hesitate to advertise the movies of a person that seems utterly awful, but this is a case where I try to separate the art from the artist. If you've seen it and weren't heaving by the end, I'm not sure what to tell you, except that you might be missing a soul.
Sob level: 10/10
4. Everything Everywhere All At Once (2022)
Though the newest film on the list, it's worth watching and has been well-regarded, for good reason, people. I included it on the list because it's the movie that made me cry most recently; I did my due diligence and watched it twice before adding it to this list. I cried both times, and I feel confident in my decision. That said, does it rank as an all-time weeper? Probably not, but watch it anyway.
Directed by "The Daniels" (Daniel Scheinert and Dan Kwan) Everything Everywhere All At Once is a contemplative, highly engrossing straight shot of insanity that somehow makes sense. Part sci-fi family drama, part contemplation on the metaphysical makeup of reality, Everything Everywhere pushes the bounds of what movies do by being so many things at 'all once' and somehow pulling it off. Though it doesn't come close to the weepiness level of some of the other movies on this list, certain scenes are so heartfelt that I did shed multiple tears, and it's a great movie that you should watch in any case. I'm looking forward to seeing what "The Daniels" will do next.
Sob level: 4/10
5. The Wolfpack (2015)
The Wolfpack is the only documentary to feature on this list, and I don't care if that's cheating. Everyone should watch this; it's unlike anything I've seen before—and I bawled my f*cking eyes out. For this one, the less you know going in, the better, but to give you a brief synopsis that doesn't spoil: the documentary follows the Angulo family who raised their six kids in the confines of their (small and stuffy) NYC apartment. I won't say anything else but watch this documentary.
Sob level: 9.99/10
6. Beautiful Boy (2018)
Beautiful Boy stars Timothée Chalamet and Steve Carrel and is based on a true story and memoir by Nic Sheff. I re-watched a few clips of this movie on YouTube to prepare for this listicle, and I started crying all over again, so writing about it now feels cathartic and right.
Nic (played by Chalamet) is a smart and capable teenager that's in the throes of addiction. The pain this movie captures is so specific, and I appreciate that it shows how addiction affects the people that care for the addict. Nic's father, David (played by Carrel) has done everything in his power to help his son, and he has reached his wit's end. He's desperate and wants his son back.
Chalamet is spectacular in this movie, but surprisingly what got me in the feels was Carrel's performance. There are scenes where the two sit right next to each but feel miles apart. Nic is in the grips of addiction, and his dad can't reach him, but he doesn't give up. I enjoyed this movie, though it didn't necessarily make me dry-heave like some of the others on the list; it's a sensitive film that takes on a difficult subject and delivers.
Sob level: 6/10
7. Terms of Endearment (1983)
Based on the novel by Larry McMurtry of the same name, Terms of Endearment is directed by James L Brooks and stars Shirley MacLaine and Debra Winger. This movie won Best Picture at the 1983 Academy Awards ceremony and earned MacLaine the Oscar for best actress.
The movie follows a somewhat strained relationship between mother and daughter; though different, they are undeniably close and love each other very much. This movie is a testament to a mother's love for her child, which knows no bounds.
Sob level: 8/10
8. Mary & Max (2009)
Didn't think claymation could make you cry? Think again. Mary & Max is a stop-motion animated film directed by Adam Elliot and stars Toni Collette and the late Philip Seymour Hoffman (rest in peace.)
Though an animated movie, this is not a kids movie in the slightest. Mary & Max is a friendship tale, it's about two lonely people on opposite ends of the world that form a close friendship by being pen-pals. This movie deals with mental health, loneliness and connection in a way that is different and touching. It's time I rewatch this movie, though I've seen it many times. It's a thoughtful and sensitive movie that I highly recommend.
Sob level: 8/10
"I wish I knew how to quit you" Brokeback Mountain, 2005.
9. Brokeback Mountain (2005)
Brokeback Mountain directed by Ang Lee stars Jake Gyllenhaal and the late Heath Ledger. Brokeback Mountain should have won Best Picture, but it lost to the movie Trash; sorry what I meant was Crash, but both titles work. You probably know what this movie's about, but if you don't—it's about two cowboys that can't help their feelings for each other but know they can't be together. Brokeback Mountain is a movie that needed to happen; it's made a significant impact and paved the way for other LGBTQ films by being the first mainstream and highly-acclaimed queer movie.
Sob level: 8/10
"The list is an absolute good. The list is life." - Schindler's List, 1993.
10. Schindler's List (1993)
Schindler's List is a movie based on Oskar Schindler, a German business magnate and a member of the Nazi party during WW2. Oskar Schindler's life and actions go beyond extraordinary and are firmly landed within the supererogatory. As a Jewish person and grandchild of Holocaust survivors, I am deeply moved each time I watch this movie, and believe every single person needs to watch this movie at some point in their lives. I rewatched it to write about it now, and the impact is just the same.
Schindler's List is directed by Steven Spielberg, stars Liam Neeson as Oskar Schindler, Sir Ben Kingsley as Itzhak Stern, and Ralph Fiennes as the diabolical SS army officer, Amon Göth. Though a little over 3 hours, the movie keeps your attention the whole way through. You will find yourself sobbing and heaving uncontrollably by the end, but don't let that steer you away. Watch the movie, and cry like nobody's watching. They won't be able to see through their own tears, anyway.
Sob level: 10/10
About the Creator
Hi, I'm Dalia. A bit about me: 5-year-old, Philosophy Master's Graduate, Freelance Writer, Lifetime Reader & Aspiring Jeopardy Contestant. I started a thing called DalY Blogs: dalyblogs.com/ (not actually five.)
Reader insights
Be the first to share your insights about this piece.
Add your insights