10 Mini-Series to Watch After The Queen's Gambit
We all know and love The Queen's Gambit, but what about all the other great mini-series out there?
It was a Saturday night when I began watching The Queen's Gambit. My family and many friends had praised the mini-series and constantly asked when I would finally watch it. Being a big fan of Anya Taylor Joy's previous work (VVitch, Emma, Peaky Blinders), I happily turned my TV to Netflix and began the highly anticipated series.
The Queen's Gambit is the most streamed mini-series on Netflix right now. It has captivated more than 62 million households. The story of a drug-addicted, alcoholic, orphaned, and obsessed chess-player has moved so many people. The intriguing plot, the masterful acting, great direction, and nuanced script are among the reasons why it has been highly successful. I'm sure Anya Taylor Joy's charisma and talent is part of the reason too. But after viewing the series, I realized that so many people who had recommended it had not watched many mini-series before. This time, I was the one convincing people to pop on their televisions to watch the many great mini-series our streaming services have to offer.
In an effort to encourage more people to indulge in mini-series, I had made a connection between The Queen's Gambit and my favorite mini-series out there. The Queen's Gambit successfully crafted Beth to be a nuanced, interesting, and powerful character. I want to celebrate her complexities by connecting those aspects of her personality to other mini-series' themes.
Beth's complexities include:
[BEWARE: SPOILERS AHEAD]
Relationship problems: Beth struggles to maintain positive relationships in her life. This probably stems from her lack of positive relationships in her childhood which isn't exactly her fault of course. But Beth has walked life's road alone for the most part, and it makes for a complex character who is desperate to be loved.
The excitement of power: Beth once said: "Chess can also be beautiful. It was the board I noticed first. It's an entire world of just 64 squares. I feel safe in it. I can control it; I can dominate it. And it's predictable, so if I get hurt, I only have myself to blame."
Her desire to dominate the board, control it, and feel safe in it can be reflective of her desire to dominate, control, and feel safe around those who often have discarded her. This is a power move. Not to mention, Beth only sleeps with characters she has (for the most part) dominated on the board. Beth wants to control the world around her because she has never controlled anything else, especially what has happened to her and her family.
An obsessed genius: The plethora of movies in the arsenal of "obsessed genius/artist" is endless. It's movies like The Social Network, Black Swan, and Whiplash that encompass this idea. With Beth, an obsessed chess genius, her deep love of chess dictates almost everything she does. Her struggle towards perfection is just her way of expressing her love for chess. But it can also be seen as a character study on what one must sacrifice and suffer through to achieve something that might not actually improve their lives but might help them grow emotionally.
The quest for truth: While this theme is not exactly obvious, I have interpretted much of The Queen's Gambit as a search for truth. If "truth" is defined as reality or understanding something, then Beth searches for this in everything she does. Beth plays chest to dominate the board, but she also plays because she can control it, alluding to the board having a set of realities that cannot be broken. In addition, Beth is often searching for the answer to her problem with chess, drugs, and alcohol. She wants to discover the truth of existence. Through chess, she is examining the human condition.
Female sexuality: It is unusual to see authentic female sexuality on screen. For one, there are so many male characters that are mostly shown as geniuses, promiscuous, and flagrant alcoholics. It is refreshing to see a female character embody these complicated qualities. Beth is unabashed when it comes to sex, drugs, and chess. She embraces these ideas without contrition, and it is a stark contrast to that of the status quo of her era and sometimes in contemporary times.
Coping with trauma: Just like in life, humans are adaptable creatures. But we are also self-destructive. Beth Harmon had undergone immense trauma in her life: her mother's passing and becoming orphaned. In an effort to taper the trauma, Beth turned to alcohol. She indulged in drugs to help her visualize chess but as a coping method as well. In her effort to cope with trauma, Beth discovered more about herself, her capacity as a chess player, and her ability to connect with others. Beth understood trauma and hoped to cope but seeing her struggle on screen made for an interesting character study of loneliness, trauma, and substance abuse.
Alcohol abuse: Beth struggles with alcohol and drug abuse. This is first presented to the audience in the first scene when she rushes from her disheveled hotel room to her next tournament. And again, this is evident when (as an orphan) she attempts to steal drugs from the medical center, only to take one too many and pass out. Beth searches for the truth of chess through drugs and she deals with her trauma through alcohol. It is no surprise to find that at the end of her journey, she struggles to let both of them go.
Loneliness: Beth has always been alone. Of course, she's had her mentor, best-friend, surrogate mother, and Benny. But that does not mean her world isn't partially lonely or closed-off to the rest of the world. Her loneliness is often tapered by drugs and alcohol. This is probably her way of exploiting her trauma and reveling in her isolation, which is normal in her life. From orphan to world famous chess champion, Beth has been alone her entire life and everyone handles loneliness in their own special way. For Beth, she indulges in self-destructive rituals, hoping to find someone to care about her along the way.
Living in an unequal society: Beth becomes interested in a game that has been dominated by men for years. But as an equally compelling genius, Beth is a woman who must face the negative perception many might inflict on her as a female competitor. This does not often phase her though. She does not comply to the rules of society and subsequently contributes to the fight against the patriarchy. Her fearlessness is compelling, but it is even more interesting to see her enjoy the dominination of men along the way.
Distorting reality: Beth was given "green vitamins" upon her arrival at the orphanage. The pills were tranquilizers designed to keep the children in line. After sometime, Beth finds herself abusing these drugs and utilizing it for visualizing chess on her bedroom ceiling. Sometimes, it seems she cannot play or win without it. But when Beth does use these green vitamins, she is consistently distoring reality. She is not completely indulging in the life around her, rather she is avoiding it. This often results in destructive behavior and Beth aching for something to form a bond with.
The Mini-Series You Should Stream:
Hopefully, these suggestions will bring you closer to Beth, let you explore more miniseries, and help you meditate on the complex themes great shows put forth.
And finally, let's take a look at the suggested mini-series and their similar themes seen in The Queen's Gambit.
Drumroll, please....
1. Relationship struggles
SCENES FROM A MARRIAGE (1973)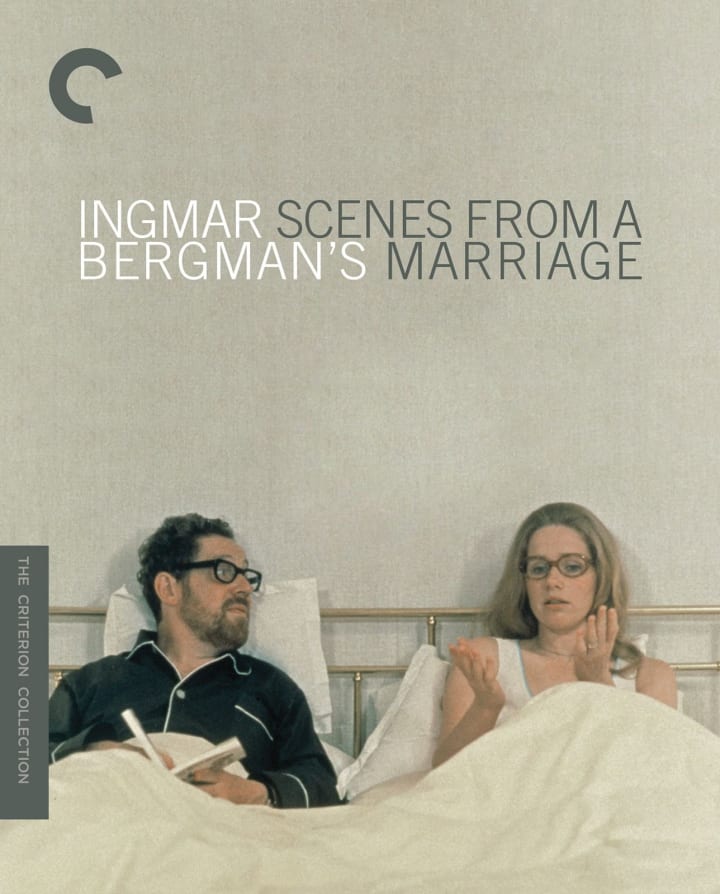 Scenes From a Marriage was created and directed by one of the all-time greats of cinema: Ingmar Bergman, a Swedish filmmaker. His work of genius include films like Persona or Seventh Seal. But his masterful perspective on a failing marriage in his 1973 film is one of his greatest as well. Scenes From a Marriage explores the troubled marriage of Marianne and Johan who live together for years, seperate, participate in extramarital affairs, re-connect after sometime, and finally divorce. This show dives deep and analyzes the most nuanced and complicated relationship out there: marriage.
Currently streaming: The Criterion Channel
2. The excitement of power
GENERATION KILL (2008)
Based on the book of the same name by Evan Wright, Generation Kill follows the young Marines of the First Reconnaissance Battalion during the first few years of the war in Iraq. The seven part mini-series explores the futile nature of war, the excitement of power, and neocolonialism. These colorful characters, exciting themes, and interesting story interact with one another across the frame. The story is elevated by its theme of power. That is, power over land, law, countries, and women. But while those themes are seemingly heavy, the characters are so fun to watch interact with one another that the dread of knowing such a theme is dissovled.
Currently streaming: Hbo Max
3. An obsessed genius
GEORGE HARRISON: LIVING IN THE MATERIAL WORLD (2011)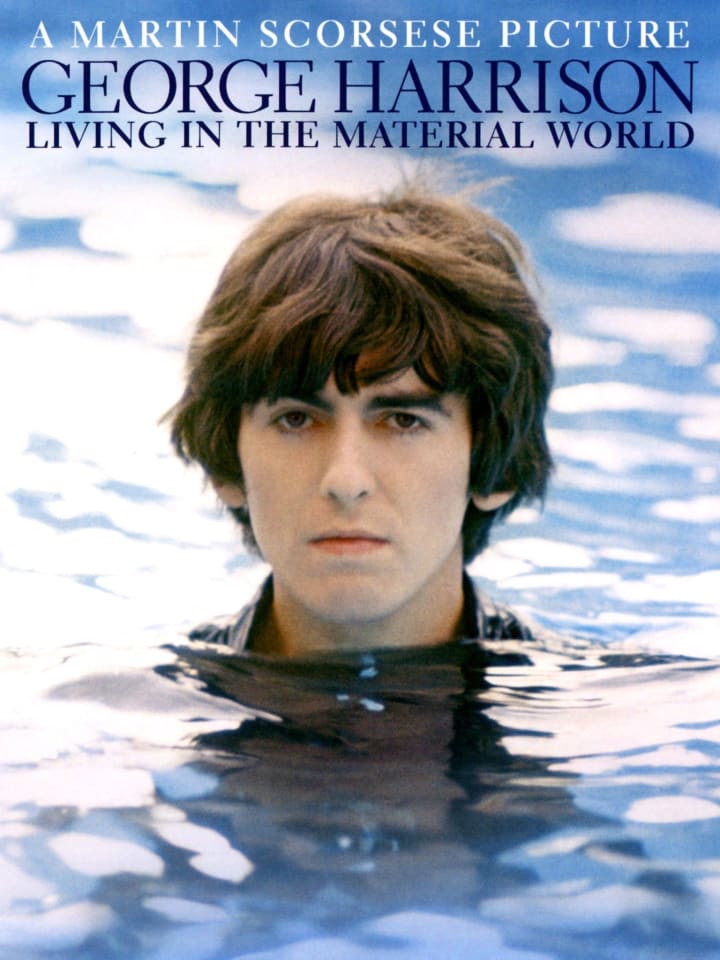 Formerly known as one of The Beatles, George Harrison is considered one of the greatest musicians to live. In this two-part mini-series, the legendary Martin Scorsese directs and investigates the life of the obsessed genius. The documentary explores his life before fame in Liverpool, his world-famous band and celebrity life, and his various interests following his Beatles' career. With in-person interviews with Harrison himself, friends, and family, the documentary dives deep into the mind of a man who craved finding the perfect tune and the spirituality that comes with it.
Currently streaming: Hbo max
4. The quest for truth
THE JINX: THE LIFE AND DEATH OF ROBERT DURST (2015)
In this daunting six-part documentary by Andrew Jarecki, a man by the name of Robert Durst is the highlight. It dives deep into the accusations against him. Following his life from the 1980's and the unsolved cases of the same time, Durst is studied under a microscope. But the most intriguing aspect about this film is that the director and Durst developed some camaraderie during the filming. It resulted in some deep truths revealed and a study on truth and what it takes to find it.
Currently streaming: Hbo Max
5. Female sexuality
BIG LITTLE LIES (2017)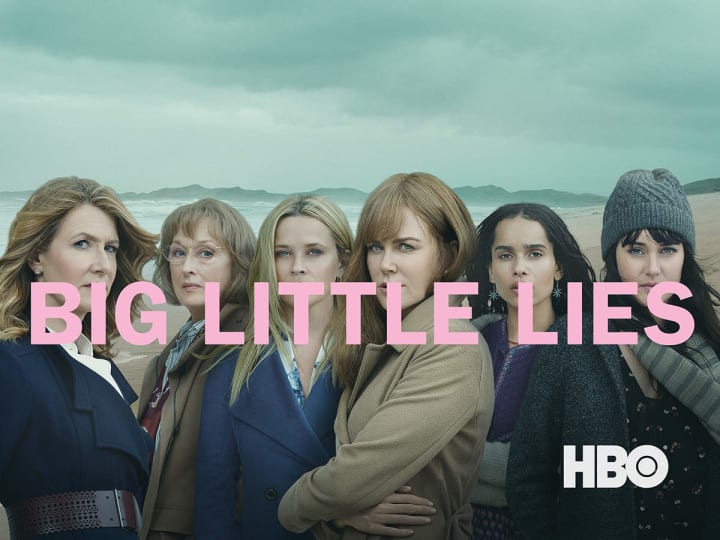 Based on the best-seller of the same name, Big Little Lies follows the story of various mothers, their children, their husbands, and their relationship to one another. The darkly comedic tale is armored with intense and talented actors who bring their characters to life on screen. While the story follows their moderate to wealthy lives, this story also embraces female sexuality and the freedom to explore that as a working woman, a mother, a wife, or any other woman for that matter.
Currently streaming: Hbo Max
6. Coping with trauma
THE HAUNTING OF HILL HOUSE (2018)
In the summer of 1992, the Crains move into Hill House to renovate it, build a new house, and sell it eventually. But due to unexplainable problems that force more repairs, their stay at Hill House extends longer. As the days pass, the family experiences mysterious and frightful activity. That is, paranormal activity. After the sudden misfortune befalling the family, the Crains move away from Hill House and twenty-six years later, they must come face to face with their past, each other, and the mistakes made along the way. The daunting but surprisingly saccharine story studies the idea of trauma, family, and regret.
Currently streaming: Netflix
7. Alcohol abuse
SHARP OBJECTS (2018)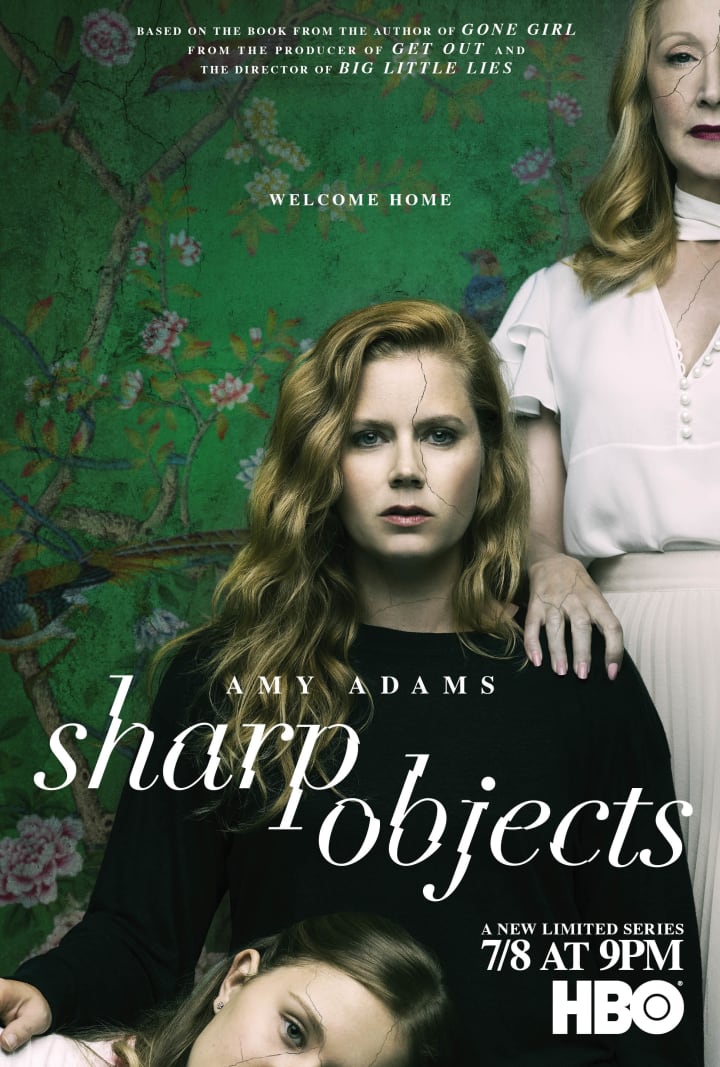 Adapted from the best-selling novel by Gillian Flynn, Sharp Objects is an eight-part miniseries that follows a crime reporter named Camilla who must return to her hometown to report on the recent murder of a young girl. Camilla soon finds herself reconnecting with her loveless mother and her equally mysterious little sister. While the mystery aspect of this mini-series invites curious onlookers, the story studies the intense nature of alcoholism and being truly alone.
Currently streaming: Hbo Max
8. Loneliness
MANIAC (2018)
In this Netflix original series, Emma Stone and Jonah Hill play two troubled individuals who are participating in a mysterious, radical, and mind-bending pharmaceutical trial. While both participants do not know each other, they find themselves connected by this trial. But while both hope that this trial would radically improve their lives, they come to find that it challenges the demons both have been hiding instead. Maniac uplifts the theme of loneliness and the need to fill the empty parts of yourself with something good; or anything that feels good.
Currently streaming: Netflix
9. Living in an unequal society
WATCHMEN (2019)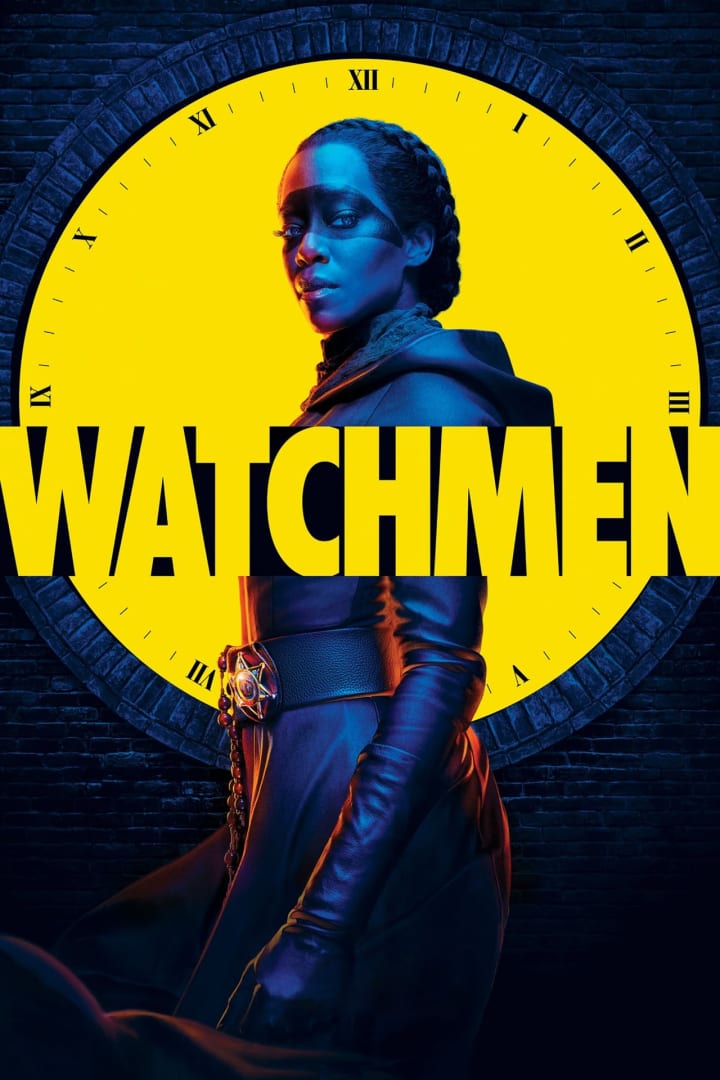 With an all-star cast, Watchmen follows an alternate history of the 20th century with vigilantes outlawed though previously seen as heroes. Set 34-years after the original comic series, Watchmen takes place in Tulsa, Oklahoma where a white supremacist group named "White Kalvary" wages war against minorities and the police who enforce the reparations intended for those who have been victims of racially motivated attacks. In this world, Detective Abar finds herself trying to take down the White Kalvary and uncover their intentions while also trying to discover the elusive Dr. Manhattan's involvement in the violent attacks against the police.
Currently streaming: Hbo Max
10. Distorting reality
DEVS (2020)
Alex Garland directed Ex Machina and Annihilation; both of which are intriguing science-fiction films that embrace technology as the forefront of creative design and emotional metaphors. In his first mini-series, DEVS follows a young computer engineer who suspects her company is responsible for the disappearance of her boyfriend. In it, the story strings the viewer along, forcing questions about reality, truth, determinism, and predestination.
Currently streaming: Hulu
___
Honorable Mentions
Band of Brothers (2001)
Mildred Pierce (2011)
Olive Kitteridge (2014)
Making a Murderer (2015)
The Night Of (2016)
Unbelievable (2019)
When They See Us (2019)
___
As always, thank you for reading! Any and all tips are deeply appreciated :)
Check out more of my movie suggestions!

Bella Leon
Editor by day, Vocal writer by night.
I like to write about nearly anything as long as it's sincere but preferably, I like to talk about film!
Follow my film curating instagram page :) @thinkingnimages
Storyteller / poet / cinephile
she/her
See all posts by Bella Leon →