10 Millenials Who Are Oscar Winners
And the Oscar goes to.....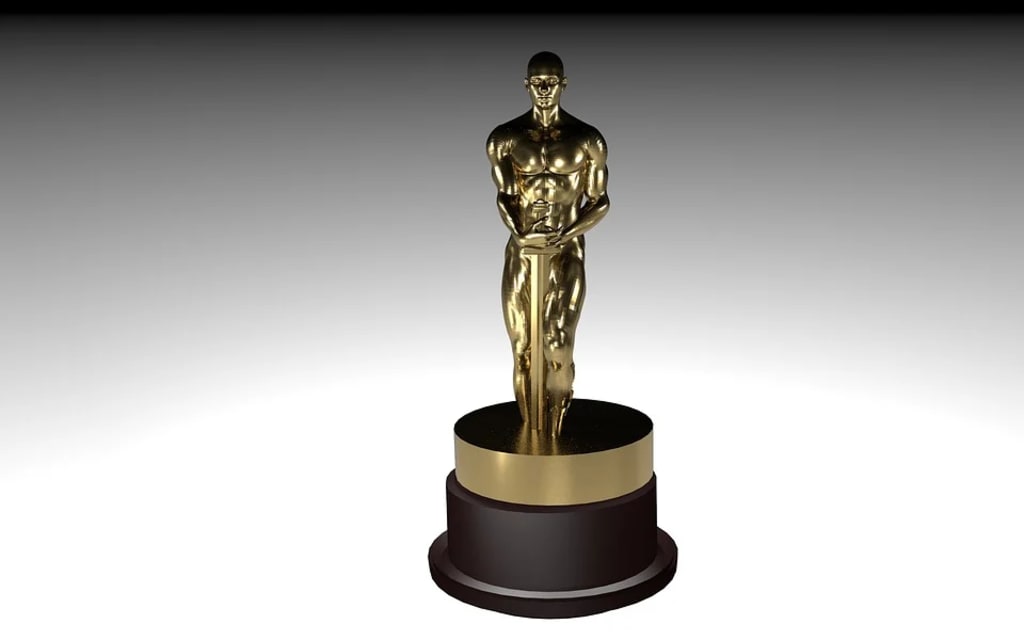 Millennials are defined as someone born between the early 1980s and late 1990s. (Merriam-Webster) They tend to get a bad reputation for being lazy and self-entitled. However, these young people are also known for being very confident and open-minded individuals. That is probably why so many millennial actors and actresses receive Academy Award nominations. The younger crowd can be just as hard-working and talented as any other generation. So, my list will focus on ten millennials who were lucky enough to win a covetous Oscar. Here we go!
1. Brie Larson
Brie Larson was born on October 1, 1989. The young actress first got attention by playing Toni Collette's daughter in the series The United States of Tara. Her filmography ranges from comedies like Trainwreck and dramas like The Gambler. Brie has undoubtedly proven to be a versatile actress. She won an Academy Award for Best Actress for her performance in Room in 2016. Based on the book with the same name, Brie plays a kidnap victim held captive by a sexual predator. She is also known for playing the title character in Captain Marvel, and starring in other films like Short Term 12, The Spectacular Now, Scott Pilgrim Vs. The World, and King Kong: Skull Island. Brie also dabbled in a music career during the mid-2000s. She released an album called Finally Out of PE and toured with Jesse McCartney. (IMDb)
2. Jennifer Lawrence
Jennifer Lawrence was born on August 15, 1990. Her first-ever nomination was in 2011 for Best Actress in Winter's Bone. In 2012, she became the first, and so far, only one born in the nineties to win a Best Actress Academy Award for Silver Linings Playbook. This achievement also made her the second-youngest actress to win the category. She was also nominated for Best Supporting Actress in American Hustle in 2014 and Best Actress in Joy in 2016. Jennifer is also famous for playing Katniss Everdeen in The Hunger Games franchise. Her other films include Passenger, Serena, Mother!, and X-Men: First Class, where she played a shape-shifting mutant named Mystique. She reprised that character in X-Men: Apocalypse, X-Men: Days of Future Past, and Dark Phoenix. (IMDb)
3. Anne Hathaway
Anne Hathaway was born on November 12, 1982. She was known for starring in the Disney film Princess Diaries. In 2013, she won the Academy Award for Best Supporting Actress for her role as Fantine in the musical, Les Misérables. The talented actress did all her singing in the film. Anne is also known for Brokeback Mountain, The Devil Wears Prada, Alice in Wonderland, and Alice Through the Looking Glass. Anne has even gone on to play Catwoman in The Dark Knight Rises as well as being in Ocean's 8 and Modern Love, which is available to stream on Amazon Prime. (IMDb)
4. Emma Stone
Emma Stone was born on November 6, 1988. Her screen debut came as Jules in the comedy Super Bad and became an even bigger deal after starring in Easy A. She received her first acting nomination at the Academy Awards for Best Supporting Actress for Birdman in 2015. In 2017, she won Best Actress for the musical La La Land. She was nominated for Best Supporting Actress for The Favourite in 2019. The director of La La Land, Damien Chazelle, discovered the charming actress when she starred in the Broadway musical, Cabaret, as Sally Bowles. Emma has also appeared in Zombieland and its' sequel Zombieland: Double Tap. (IMDb) Her other credits include The Amazing Spider-Man, Magic in the Moonlight, Gangster Squad, and The Help. She also played legendary tennis player Billie Jean King in the biopic, Battle of the Sexes.
5. Eddie Redmayne
Eddie Redmayne was born on January 6, 1982. His first significant film role was as Julianne Moore's son in Savage Grace. He became known for big-budget films such as Fantastic Beast and Where to Find Them, and Les Misérables. Then in 2015, he won the Oscar for Best Actor for portraying Stephen Hawking in the biopic, The Theory of Everything. He became the first, and so far, only male actor born in the eighties to win an Oscar in that category. Eddie received another Best Actor nomination in 2016 for The Danish Girl. The film was about one of the first known people to undergo sex reassignment surgery. His other credits include My Week with Marilyn, Jupiter Ascending, Elizabeth: The Golden Age, and The Other Boleyn Girl. The latest film that Eddie Redmayne has done (as of 2020) is The Aeronauts, which is about a balloon expedition. He's reunited with his Theory of Everything co-star, Felicity Jones. (IMDb)
6. Alicia Vikander
Alicia Vikander was born on October 3, 1988. In 2016, she won Best Supporting Actress in The Danish Girl. She played the wife of a man who identifies as a woman (played by Eddie Redmayne). Alicia is the first Swedish actress to have an Oscar nomination since Ingrid Bergman in Murder on the Orient Express in 1975. She is also known for Anna Karenina, Ex- Machina, The Fifth Estate, and played Lara Croft in the remake of Tomb Raider. (IMDb) The Swedish actress also lent her voice to the Netflix series, The Dark Crystal: Age of Resistance, a prequel to the 1982 fantasy film, which featured Jim Hanson's puppets.
7. Lupita Nyong'o
Lupita Nyong'o was born on March 1, 1983. Before acting, she worked as an intern and production assistant in the film industry. In 2014, she won Best Supporting Actress for her role in 12 Years A Slave. She became the first African actress to win that category, as well as the first Kenyan to win an Oscar. Since then, Lupita has starred in other major films like Star Wars: The Force Awakens, Star Wars: Rise of Skywalker, Black Panther, The Jungle Book (2016), and Us. (IMDb) She also starred in the zombie flick Little Monsters and played a Ugandan mother of a chess prodigy in Queen of Katwe.
8. Natalie Portman
Natalie Portman was born on June 9, 1981. She was first nominated in 2005 for Best Supporting Actress in the film Closer. In 2011, she won Best Actress for playing a tortured ballerina in the film Black Swan. That win made her and Eddie Redmayne the first eighties kids to succeed in their respective categories. In 2017, she was nominated for Best Actress again for playing Jackie Kennedy in Jackie. Natalie is also known for playing Padme in the Star Wars prequels and the love interest in Thor. (IMDb)
9. Anna Paquin
Anna Paquin was born on July 24, 1982. She became the first-ever millennial (male or female) to not only be nominated but to win an Oscar in 1994. It was for Best Supporting Actress in The Piano, where she played the daughter of a mute pianist (played by Holly Hunter). Anna was only eleven years old at the time, and it was her first-ever acting job. She had no previous experience in acting (Britannica). Anna is also the first actress born in the eighties to receive and win any acting awards at the Oscars. She will go on to do the X-Men franchise (as Rogue) and the supernatural TV series, True Blood. Her latest credits include Alias Grace, Scream 4, and the Oscar-nominated film, The Irishman, starring Robert De Niro. (IMDb)
10. Lady Gaga
Lady Gaga (aka Stefanie Germanotta) was born on March 28, 1986. She is best known as one of the most prominent pop singers in the twenty-first century. However, Gaga has also proven to be a talented actress as well. That talent came alive on season five of American Horror Story, where she played a sadistic hotel owner. She then went on to star in A Star Is Born with Bradley Cooper. Both her musical and acting chops were on full display in the film. In 2019, Lady Gaga received a nomination for Best Actress and Best Original Song. She won the latter for her work on the song "Shallow" from A Star Is Born. It's not the first time she got nominated for an Oscar. In 2016, she received a nomination for her song "Til It Happens to You," which was in the film The Hunting Ground. (IMDb)
Do you enjoy these talented millenials? Is there another who deserves an Oscar? Let me know on Twitter.