10 Instantly Gratifying TV Series For You To Binge This Weekend
Check out these shows. If you haven't seen them yet, you're missing out.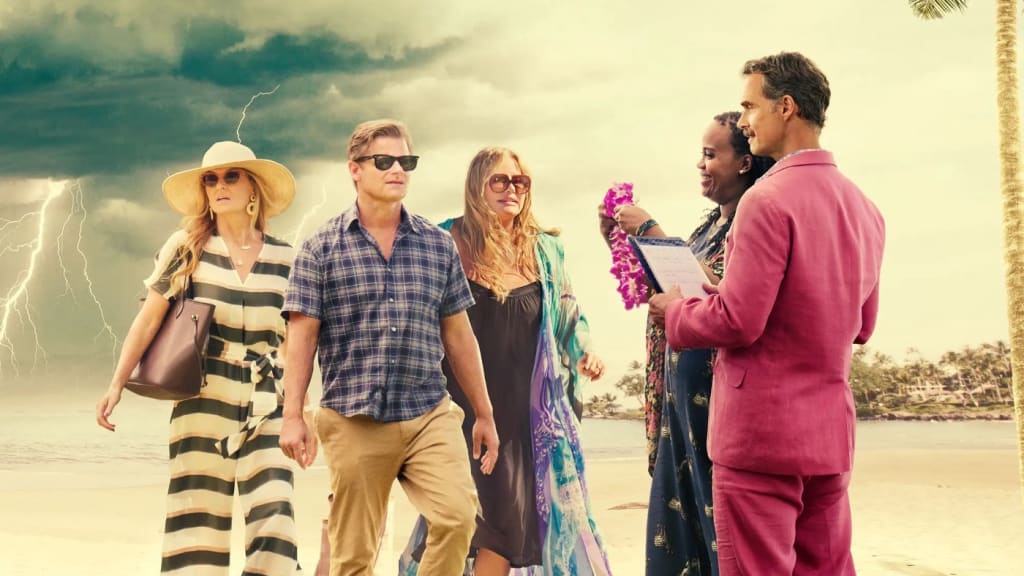 HBO's The White Lotus
Check out these shows. If you haven't seen them yet, you're missing out.
1. The White Lotus (2017)
HBO's The White Lotus is directed by Mike White and stars Jennifer Coolidge, Connie Britton, Murray Bartlett and a bunch of other actors you'll recognize. This show is laugh-out-loud funny. There are certain scenes I'll always remember, and I was legitimately in tears from laughing. The White Lotus is a comedy-satire that follows a cast of (extremely privileged and out-of-touch) people as they vacation at an all-inclusive resort in Hawaii.
The show flips between the guests at the resort and the people running the resort. It pokes fun at white privilege, elitism, and does an excellent job of portraying how absolutely insufferable these people are. Jennifer Coolidge gives the performance of a lifetime, and honestly there's something about the show that just hits in all the right places.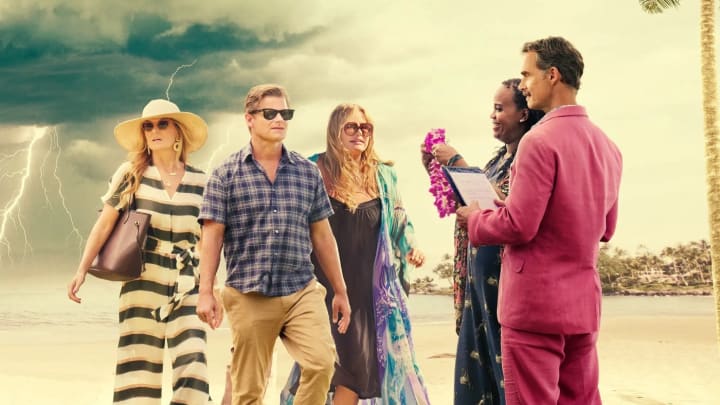 It's incisive critique of privileged, rich people (in the show, they're American) that live the most lavish lifestyles, and yet, they're totally miserable. The White Lotus is deceptively simple, it's extremely binge-able and just an all-around banger of a show. It's also been officially approved by HBO for a second season, which supposedly features an entirely new cast — except for Coolidge!
2. Unorthodox (2020)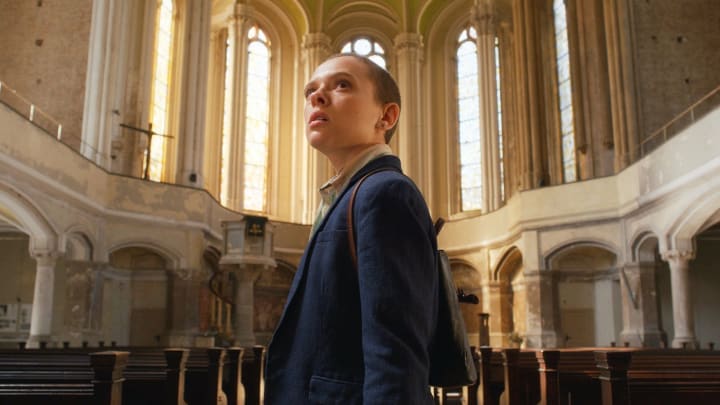 Unorthodox is based on a memoir of the same name by Deborah Feldman, that tells her story as she tries to escape the Ultra Orthodox Jewish community she grew up in in Williamsburg, Brooklyn, New York.
Nothing I say here will do this show justice. I was engrossed from the second I started until the show's final credits started rolling. Shira Haas is a tour de force, her performance is magnetic. Unorthodox is heavy and can be tough to watch at times, but it's raw, moving and in my opinion — it's A1 TV.
3. Severance (2022)
Severance is an AppleTV+ series that came out this past February. It stars Adam Scott, and is directed by Dan Erickson and Ben Stiller. It's a sci-fi-psychological-thriller—the plot of Severance is simple.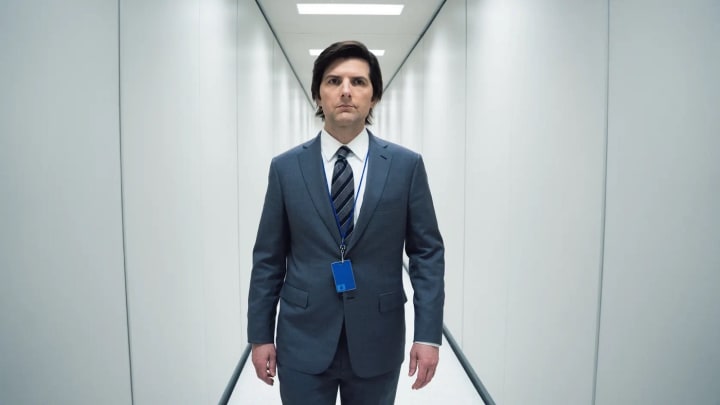 A tech corporation, Luman Industries, requires it employees to undergo a medical procedure (called severance). The procedure takes any non-work related memories and separates them so they don't know anything about their life outside of work (while they're physically at work.)
Once the workday ends, the opposite happens — they are disconnected from work memories in their personal lives, and vice versa. It's a 'don't shit where you eat' story on amphetamines. The setting is creepily sterile, and the show has a vibe that holds you to the plot. Severance received a good amount of hype when it first came out, and I understand why. It's a truly thoughtful and intriguing television series, and makes for a worthwhile viewing experience.
4. The Queen's Gambit (2020)
If you haven't seen The Queen's Gambit yet, why not? I hesitate to recommend the ultra-hyped because, well — they've been the most hyped. That said, The Queen's Gambit is one of those cases where the masses are correct, and the show deserves the hype.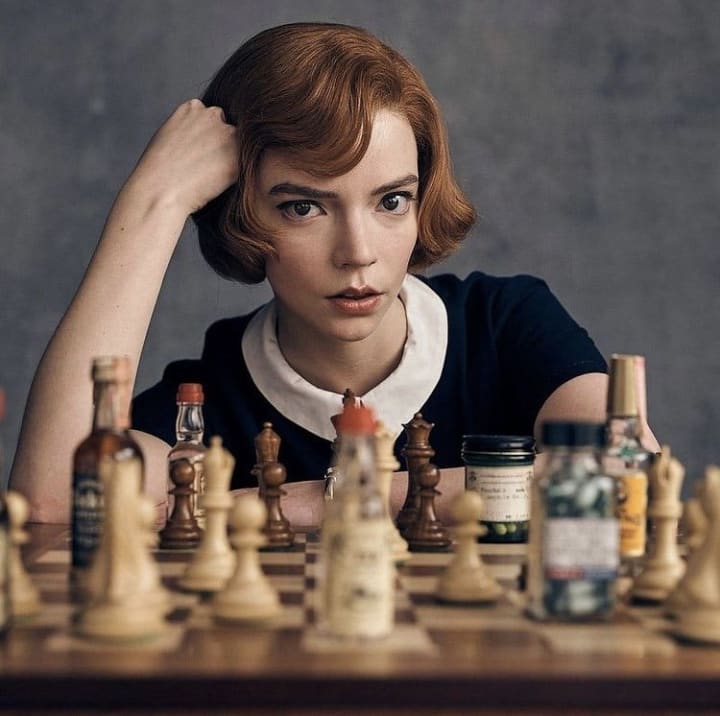 Has anyone seriously not seen The Queen's Gambit yet? I hesitate to recommend the ultra-hyped because, well—they've been the most hyped. That said, The Queen's Gambit is one of those cases where the masses are correct, and the show deserves the hype. Directed by Scott Frank, the show is based on the novel of the same name by Walter Tevis. The Queen's Gambit is a coming-of-age story bildungsroman that follows Beth Harman, a young woman and chess prodigy.
The first episode of the show is perfect. I've watched it like 5 times because I was trying to get my friends to watch the show too. Despite knowing exactly what happens, I was still mesmerized each time. Anya Taylor-Joy's performance is a big part of why the show works so well. So, if you still haven't watched it because of the fear of overhype, you don't need to worry about that with this show.
5. When They See Us (2019)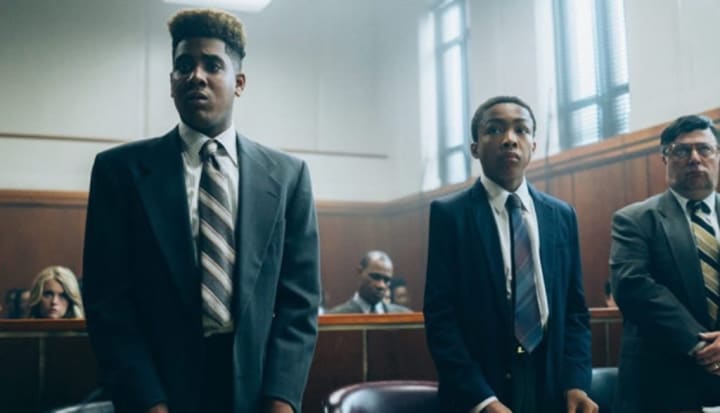 When They See Us is a crime-drama mini-series directed by Ava DuVernay, and stars Jharrel Jerome, Asante Blackk and John Leguizamo. The show chronicles the Central Park 5 case that took place in 1989, in Central Park, New York City. It follows the lives of 5 different Black and Latino teenagers that were falsely accused of having raped a woman jogging at night in Central Park.
When They See Us gutted me. There are four episodes, but each moment pulsates, and when you think it can't get more unbearable, it does. It does not forgive, and that's one reason why it's so damn good. Undoubtedly a heavier watch, make sure to have a box of tissues nearby. Sob level: 10/10.
6. The Sopranos (1999)
If you Google, 'What are the best shows of all-time', you'll get The Sopranos every time. Throwing it back to an old-school classic and the best show in the history of television—The Sopranos. The show changed the course of TV (starting with the ducks) and is considered the first true-binge watch/family drama-saga. I love The Sopranos when I watch I feel like I'm a part of the family.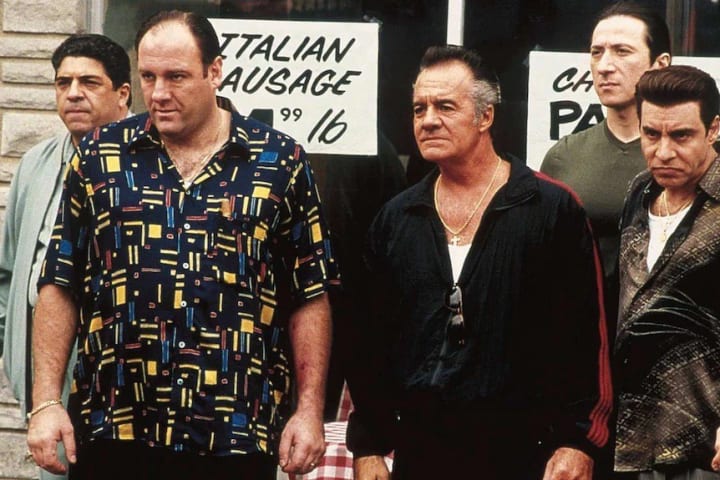 Tony Soprano has the best character arch in TV in my opinion (sorry, Walter White.) Carmela, Uncle June, Pauly, Christopher and the rest of the gang are a crew you didn't know you needed, until you did. Besides the fact that it's a landmark in pop culture, The Sopranos is unforgettable and a testament to the power of solid TV.
7. Alone (2015)
The only reality show to feature on this list, Alone is binge-worthy TV at its finest.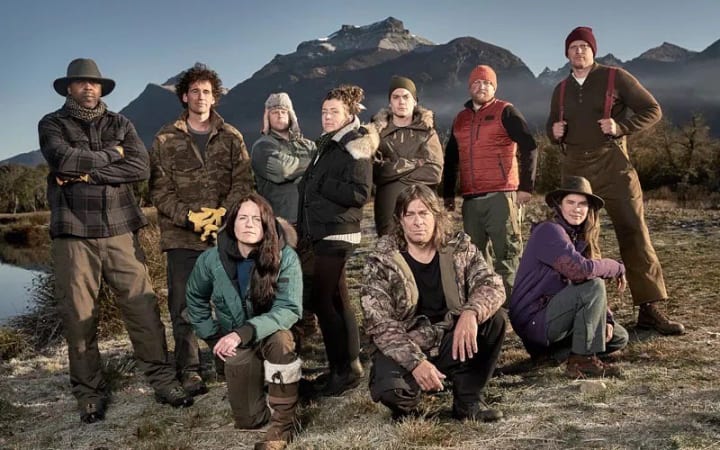 Alone Airs on the History Network, Alone is a reality-adventure game show, and the premise is simple: 10 people document their experiences as they try to survive alone in the wilderness. Everyone is separated from each other, and the person left standing at the end goes home with the prize winnings of $500,000.
Here's the thing about Alone, the person who wins the competition has freaking earned it, and most reality shows are not like that. Besides being educational and fascinating, it's an unsuspecting emotional rollercoaster and a highly-engaging show to watch. The contestants that get accepted are not your average folk, these men and women are survival experts. They know how to survive in the wilderness, and seeing how insanely competent they are is what makes the show so incredibly fascinating to watch. For a reality show, it's top-notch and makes for some supreme TV-binge content.
8. Six Feet Under (2005)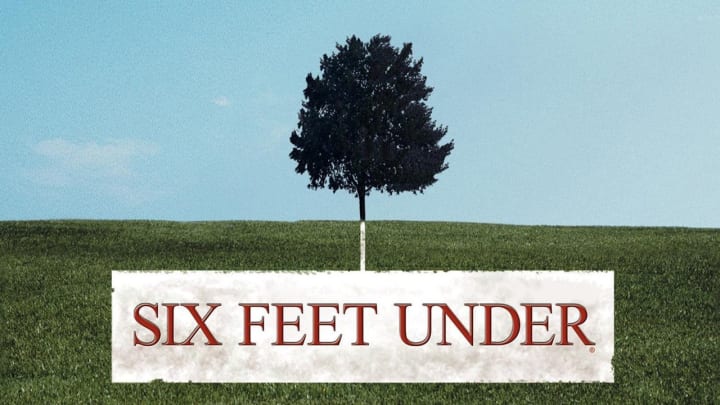 For a long time if you were to ask me what my favourite show is, I would say Six Feet Under. I watched Six Feet in high-school, and it's still a show I recommend to people constantly. An HBO hit, Six Feet is directed by Alan Ball (American Beauty) and the ensemble includes Michael C. Hall (Dexter), Lauren Ambrose, Frances Conroy and Peter Krause.
Six Feet Under follows the members of a family that runs a funeral home, and it intimately follows the lives of each person in the family over 5 seasons and 63 episodes. Anyone that's seen the show in its entirety knows what I'm referring to when I say: that ending scene though. If you didn't absolutely ball your eyes out at the end of Six Feet, you may not have a soul. It may not be to everyone's taste, but the dark humour, neuroses and dysfunctional family drama remains one of my favourite shows, and I can't recommend it enough.
9. Dirty John Season Two: The Betty Broderick Story (2018)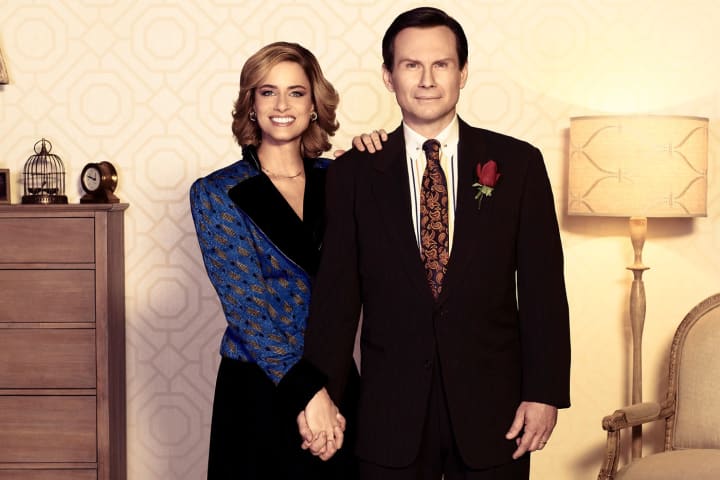 If you've seen the first season of Dirty John, you might be reluctant to check out the second season because, I can only speak for myself, but I was underwhelmed by the first season. The first season is based on the podcast 'Dirty John', which I enjoyed significantly more than the TV show adaptation.
The second season, The Betty Broderick Story, is completely separate and has nothing to do with the show's first season. Starring the exceptionally talented Amanda Peet and Christian Slater, The Betty Broderick Story is a cautionary tale about a woman scorned. Amanda Peet is stellar as Betty, and her performance elevates the series to new heights. It's tense, at times cringe, and definitely binge-y. I totally recommend you check it out.
10. Oz (1997)
I fucking love this show. It's the oldest on this list, and the first one-hour TV series to premiere on HBO—Oz is one of the best television series I've ever seen.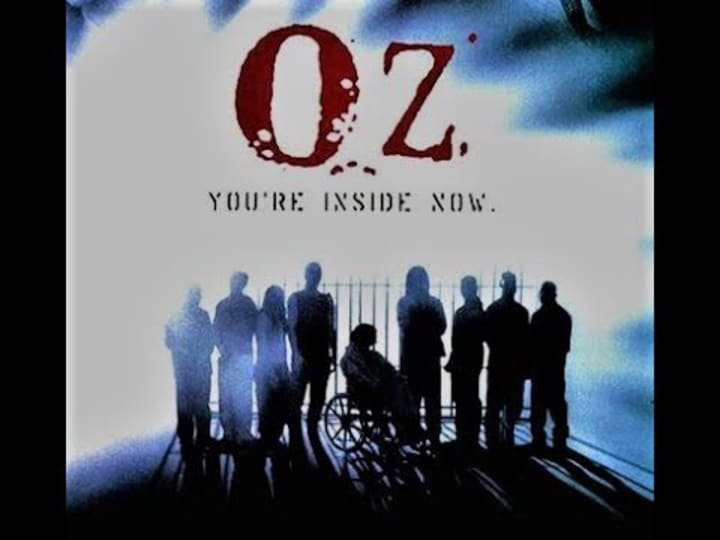 I've watched this show twice, and I'll watch it again at some point in the future. Similar to Six Feet Under, The Sopranos and other shows that rank as my top-favourites, Oz is deeply personal and intimate. It follows a cast of characters, all of which are inmates at The Oswald Correctional Penitentiary (aka, Oz, a fictional prison in an unmentioned location, though there are clues.)
Oz follows Em City: an experimental prison unit where the priority is rehabilitation and reintegration, rather than being punitive (or punishing the inmates.) Each episode starts with a story of how someone ended up in the prison, their background, the alleged crime and so on. There's a lot of male full-frontal nudity (they're in prison.) There's so much about Oz that makes it a masterpiece of televised entertainment that it is, but all I can do is recommend you check it out for yourself, with your own personal eyeballs that are sitting in your head, right now.
If you've seen any immediately gratifying shows that you think are worth watching, leave a comment so I can check them out. Thanks and if you've read this far, much appreciated!
About the Creator
Hi, I'm Dalia. A bit about me: 5-year-old, Philosophy Master's Graduate, Freelance Writer, Lifetime Reader & Aspiring Jeopardy Contestant. I started a thing called DalY Blogs: dalyblogs.com/ (not actually five.)
Reader insights
Be the first to share your insights about this piece.
Add your insights