10 Fascinating MCU Characters Who NEED More Screen Time
All of the MCU characters are fun, but we just can't get enough of these 10 heroes and villains.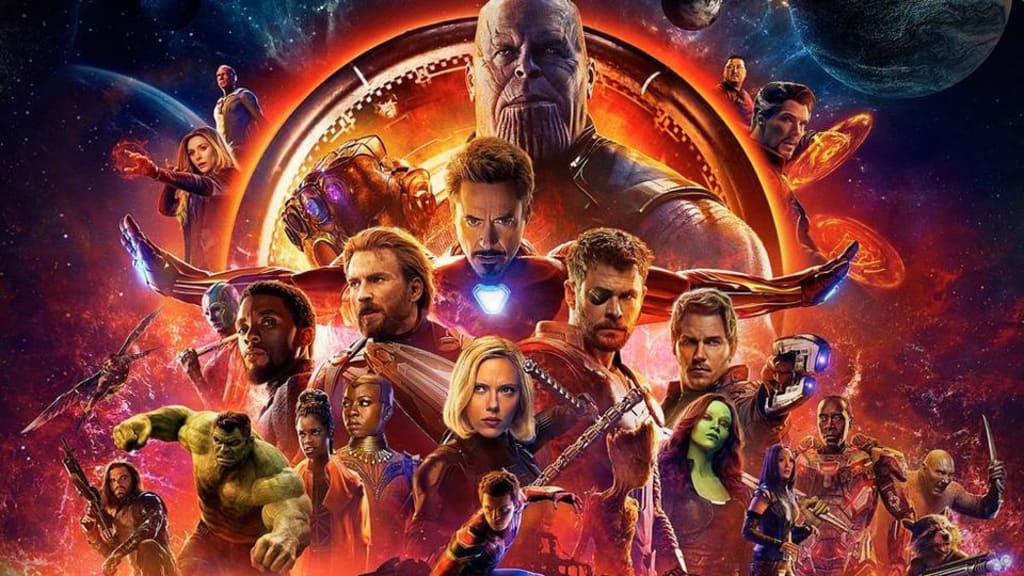 One of the reasons the Marvel Cinematic Universe has been so successful is the large number of interesting, compelling characters found throughout the films. In this list, we will look at 10 MCU heroes and villains who we would love to see more of, characters whose fascinating personalities are still evolving. For the sake of space, we will not include major MCU characters who will obviously receive more attention and films of their own in the future, such as Doctor Strange and Spider-Man.
10. Rocket Raccoon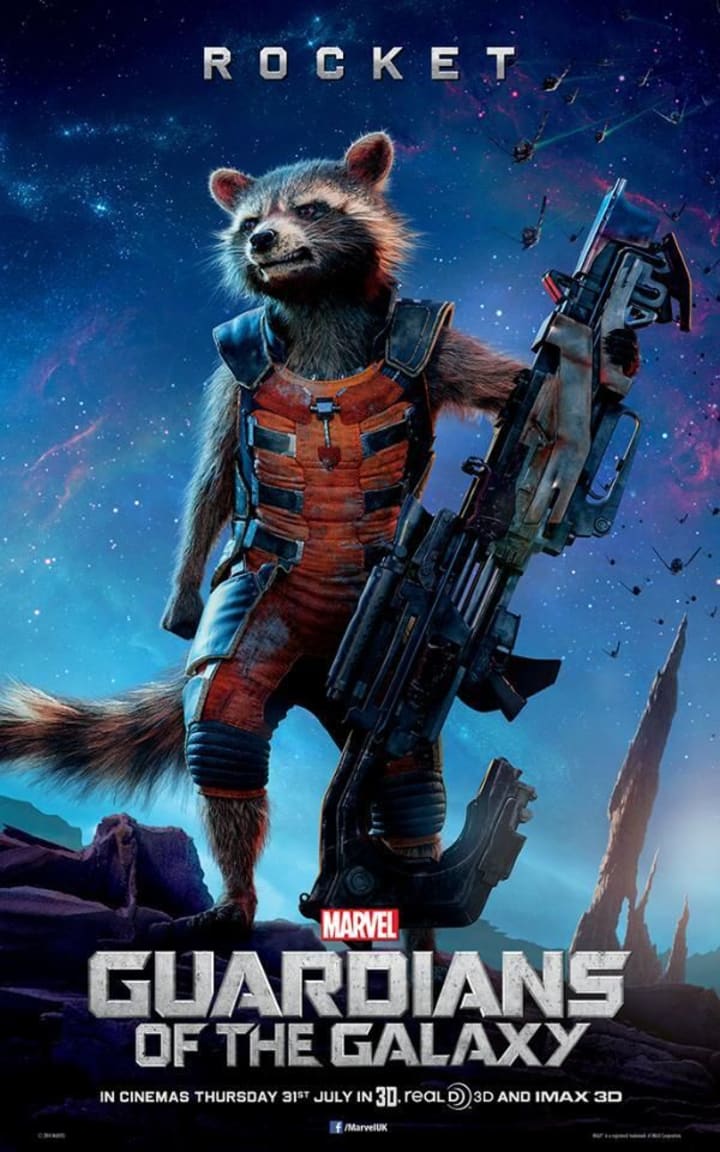 Perhaps the most damaged and hardened member of the Guardians of the Galaxy, Rocket has changed a lot since his first appearance in the MCU. When we first met him in Guardians of the Galaxy, Rocket was a somewhat ruthless individual who only cared for himself and his only friend, Groot. By the end of the film, however, he has opened up enough to accept Peter Quill, Drax, and Gamora. Rocket has continued to develop and become a better person in every subsequent appearance, though he still has some major flaws. But then again, he would not be nearly as fun if he was perfect, would he? We can only hope that we are allowed to continue on this character's journey.
9. Korg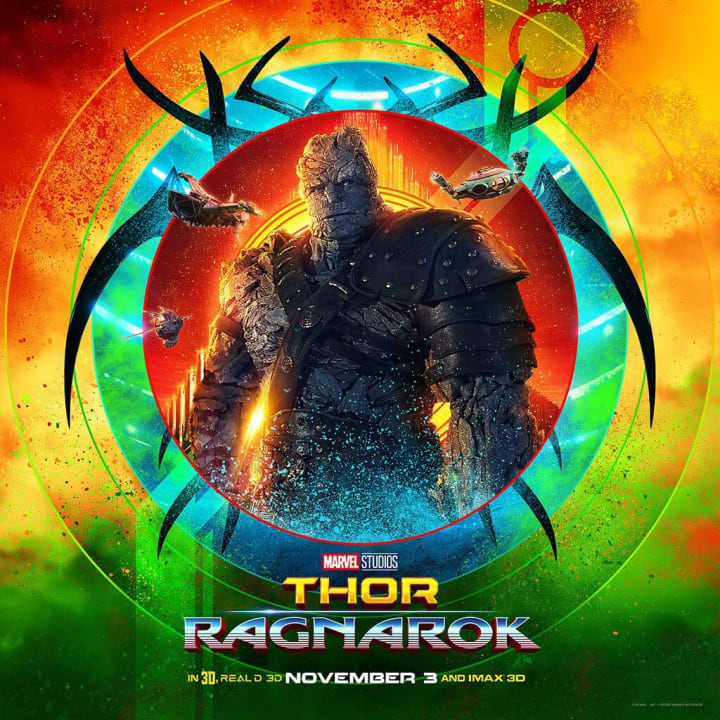 Quirky, fun, and perpetually pleasant, the strange character of Korg fit perfectly into the distinctive tone of Thor: Ragnarok. Korg stole almost every scene he was in; the only problem with him is we did not get to see enough of him. It appears that he probably survived the events of Infinity War along with the Valkyrie, so perhaps we can look forward to a triumphant return from Korg in the near future.
8. Pietro Maximoff (Quicksilver)
Alas, poor Pietro. We hardly knew him. Superhuman Pietro Maximoff was first introduced along with his sister, Wanda Maximoff (Scarlet Witch) in Avengers: Age of Ultron. Unfortunately, that is all we have gotten to see of the character, as he did not survive the film's climactic battle, sacrificing himself to save Hawkeye. It seems like a waste to have a relatively important character like Quicksilver in the MCU for such a short period of time, so maybe we can hold out hope for a return in some form. There are rumors that Quicksilver's actor, Aaron Taylor-Johnson, was seen on set for the untitled fourth Avengers film, so maybe Pietro will somehow be resurrected to aid in the fight against Thanos.
7. Wanda Maximoff (Scarlet Witch)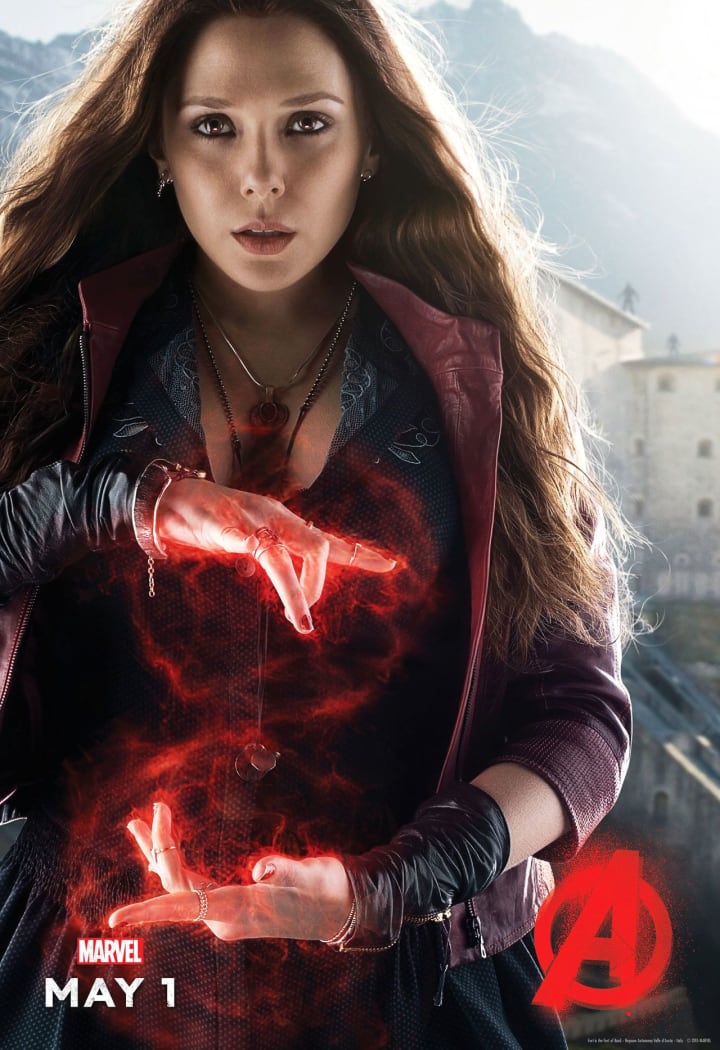 Fortunately for us, Wanda survived the battle that took the life of her brother, Quicksilver. However, she is so young and unsure of herself that we probably have not yet seen the full extent of her abilities. Though she met her demise at the end of Avengers: Infinity War when Thanos snapped his fingers, it is almost certain that she will be brought back somehow in the next film. She is an incredibly powerful character, and we would love to see her at her very best when she returns to fight against Thanos.
6. Adrian Toomes (Vulture)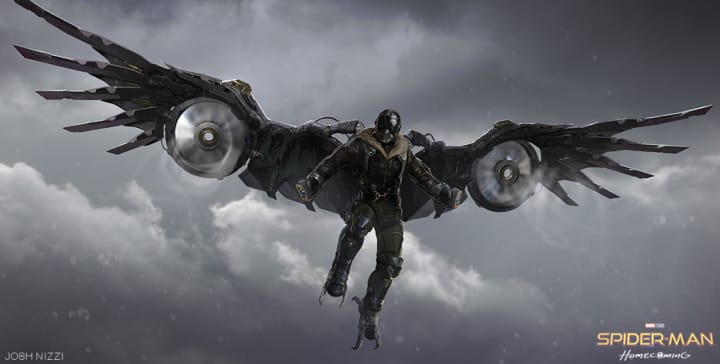 Adrian Toomes is one of the most interesting villains in the Marvel Cinematic Universe, due in no small part to his charismatic portrayal by actor Michael Keaton. Relatable and, in some ways, likable, we can feel sympathy towards Toomes while never losing sight of the terrible things he has done. He was foiled by his nemesis Spider-Man at the end of Spider-Man: Homecoming, but it was clear that though Toomes is currently serving a long prison term, we haven't seen the last of him. It has been announced that Michael Keaton will be returning for the second Spider-Man film, so maybe in this appearance we will learn more about the Vulture and get more closure for his character.
5. Vision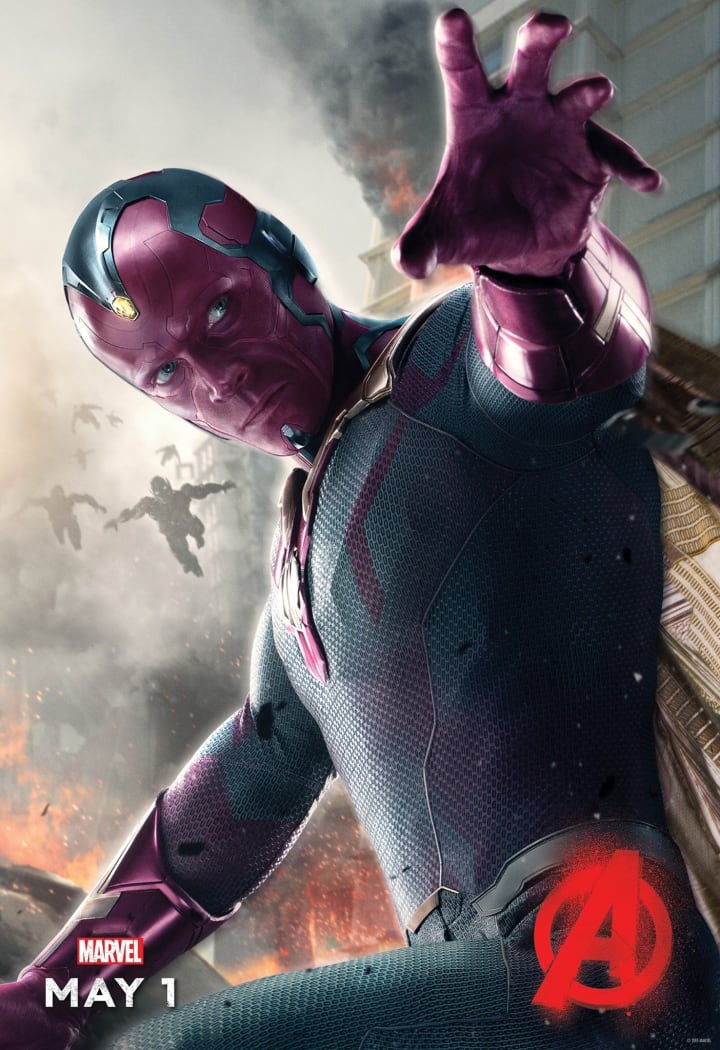 Like his love interest Scarlet Witch, Vision is another powerful character whose abilities haven't really been fully explored in the MCU. We got a glimpse of his strength and nobility during his introduction in Avengers: Age of Ultron, when he proved himself to be one of the few worthy of wielding Mjolnir. Since that time, we have seen him in action against enemies and other Avengers, but we do not have a very great understanding of the true extent of his powers, especially as he seemed to be weakened from an injury during Avengers: Infinity War. We can only hope that Vision somehow defies his fate in Infinity War and exercises his full might against the mad Titan.
4. Valkyrie
One of the most recent introductions to the MCU, Valkyrie is still a bit of a mysterious character. We have gotten glimpses of her tragic past, but we still do not know much about her—including her real name. She has just started to build a relationship with Thor and the Asgardians, and it would be interesting to see how that develops. Possibly, we will see her return with the surviving Asgardians in the fourth Avengers film, or, if we're lucky, in a fourth Thor film.
3. Clint Barton (Hawkeye)
Seriously, what did the powers that be have against this guy? One of the founding members of the Avengers, Hawkeye always seems to get the short end of the stick in the Marvel Cinematic Universe. Though he had a fun first appearance in 2011's Thor, most of his time in The Avengers was spent under Loki's mind control. Consequently, the character wasn't established very well because we didn't really get to see much of his real personality until the end of the film. Hawkeye seems to be one of the most underutilized characters in the MCU, as he has taken a backseat in almost every film he has appeared in. In fact, many of his skills that are on display in the comics are never employed in the films. Perhaps Marvel can right some of the wrongs done to Hawkeye's character when he appears in the fourth Avengers movie.
2. Nebula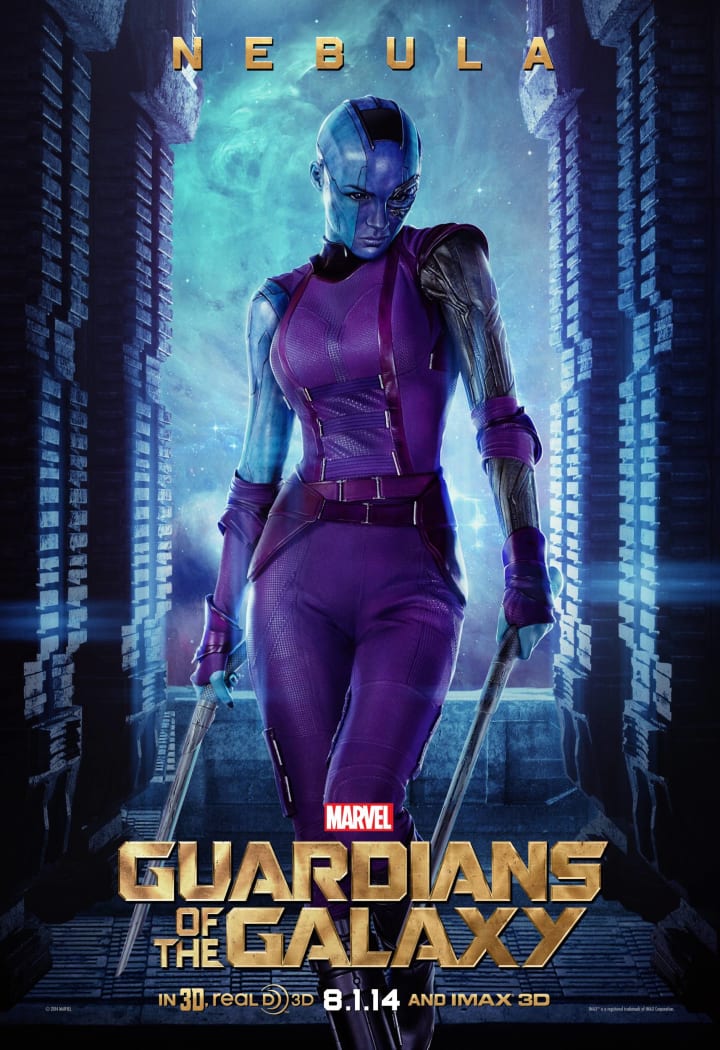 Nebula is a woman of many contradictions. When we first met her in Guardians of the Galaxy, she seemed to be completely psychotic and adversarial towards her sister, Gamora. This continued in the second Guardians film, until the two women managed to at least start repairing their relationship. As of Avengers: Infinity War Nebula appears to be part of the Guardians team, but it is clear that she still has a lot of unresolved issues with Thanos and emotional baggage she needs to deal with. It would be very satisfying if Nebula were to play a significant role in the defeat of Thanos in the next Avengers film.
1. Loki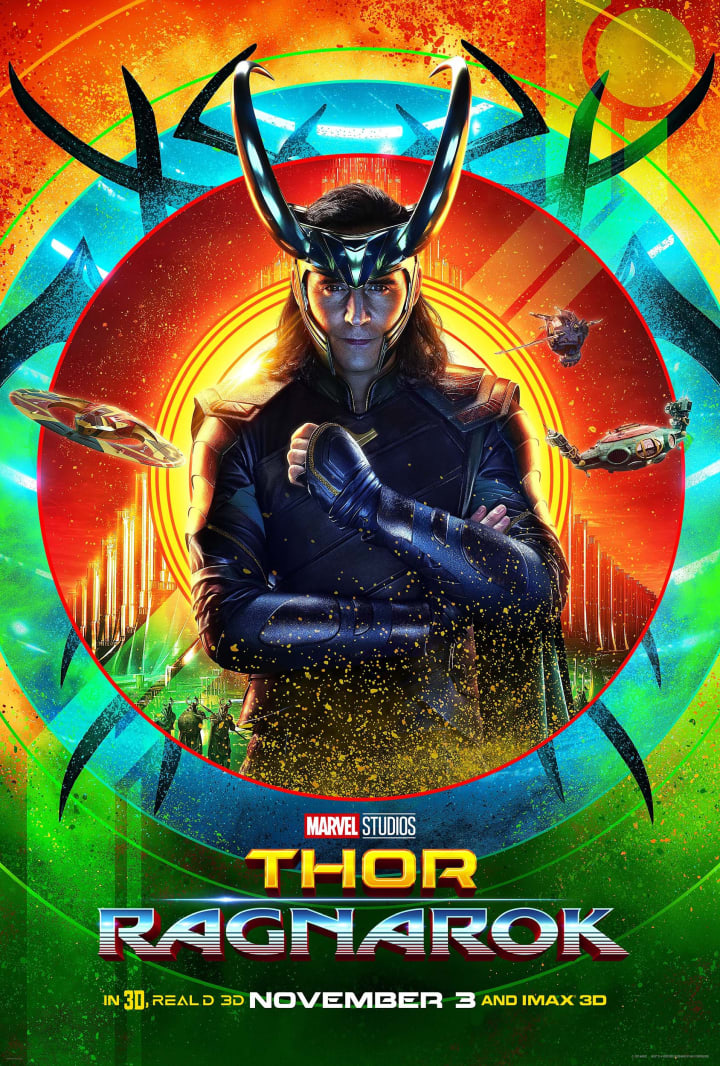 Okay, so we've already seen Loki in several MCU movies—two of which he starred in as the main villain. However, this doesn't mean that he has become boring and lost his appeal. On the contrary, Loki changes a little every time we meet him, and we never quite know what he will do next. He is selfish, but he still has a little bit of a conscience buried in there somewhere, and this makes him fascinating. He and Thor seemed to have dealt with a lot of their problems with each other by the end of Thor: Ragnarok, but unfortunately their renewed relationship was cut short when Thanos apparently killed Loki at the beginning of Avengers: Infinity War. There is always a chance, however, that the god of mischief will find a way to cheat death once again, especially since it seems unlikely that someone as intelligent and concerned with self-preservation as Loki is would not attempt to attack Thanos with a simple knife. Hopefully, Loki will return somehow, and we will get to see him help defeat Thanos and continue to repair his relationship with his brother.
superheroes
I am a recent college graduate with a B.A. in History and a B.A. in Music, and an insane ambition to be a professional theatre performer. You can follow me on Twitter @HailieCrowder.
Receive stories by Hailie Crowder in

your feed