10 Failed Sitcoms Starring Well-Known Comedians
Not every sitcom star vehicle becomes a hit...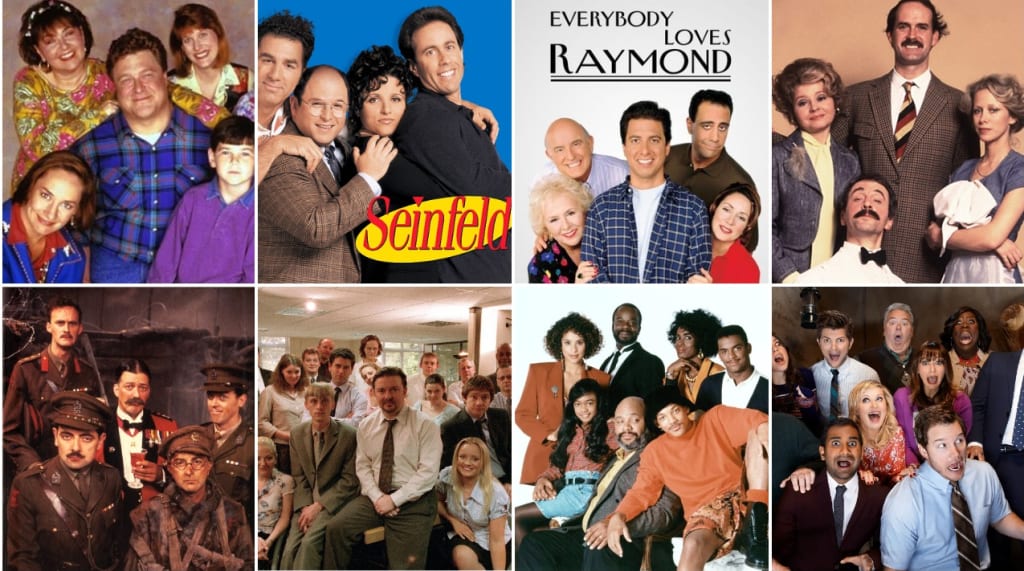 Examples of successful sitcoms starring famous comedians. Top row (left to right): Roseanne (1988-97), Seinfeld (1989-98), Everybody Loves Raymond (1996-05), Fawlty Towers (1975-79). Bottom row: (L to R) Blackadder (1983-89), The Office (2001-03), The Fresh Prince of Bel-Air (1990-96), Parks and Recreation (2009-17)
A hit sitcom can turn a comedian or actor's career around in a second, no matter what stage of their career it arrives. Comedians from Ricky Gervais to Jerry Seinfeld to Ray Romano had their careers elevated by leading sitcoms that were rating successes and awards favourites. Comedians crave a hit sitcom as having the opposite can lead to embarrassment, a career downturn or the show simply being forgotten. The following 10 entries on this list are examples of established comedians trying their hand at the TV sitcom only for their efforts to wind up in failure.
Jeff Foxworthy-The Jeff Foxworthy Show (1995-97)
Known today as a member of the Blue-Collar Comedy Tour and the original host of Are You Smarter Than A 5th Grader?, Jeff Foxworthy was once allowed to bring his brand of comedy to network television. In September 1995, ABC aired The Jeff Foxworthy Show. Notably, the series would produce the first significant acting role for Haley Joel Osment. In The Jeff Foxworthy Show, Foxworthy played an air conditioning repairman who lives with his wife Karen and young son Matt in Indiana. Much of the comedy came from Southern boy Foxworthy adapting to life living in the Midwest.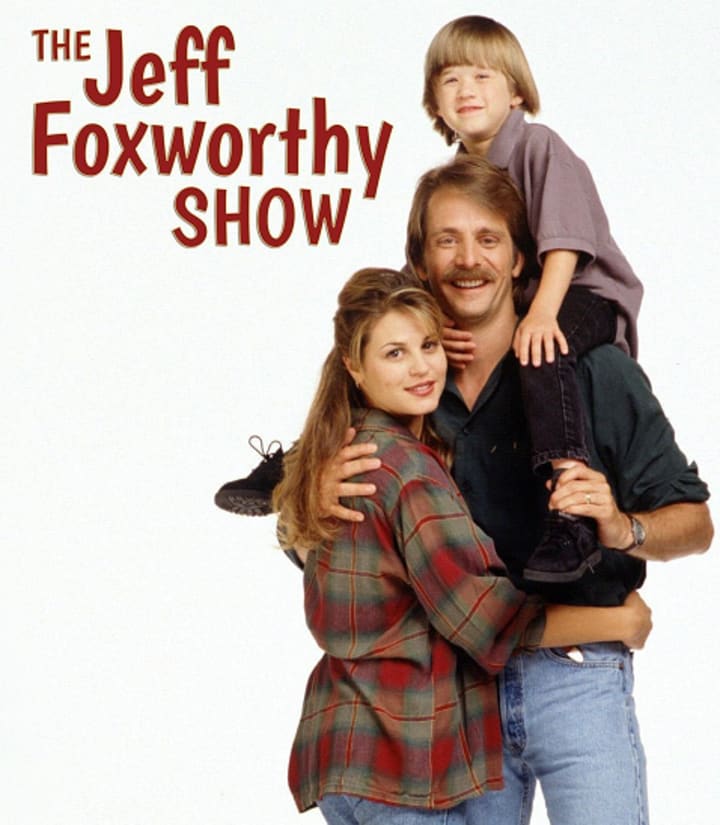 The Jeff Foxworthy Show would last one season before ABC cancelled the show. It was immediately picked up by NBC, who would quickly implement changes. Besides Jeff Foxworthy and Haley Joel Osment, the show would receive a whole new cast. The role of Karen would pass from Anita Barone to Ann Cusack. Jonathan Lipnicki would be added to the show as Foxworthy's second son Justin. The show's setting would also be changed from Indiana to Georgia, removing the fish-out-of-water premise. Despite these changes, NBC would also cancel the show after one season, ending the sitcom after a total of 41 episodes.
Andrew Dice Clay-Bless This House (1995-96)
To say Andrew Dice Clay isn't everybody's favourite comedian would be an understatement. Featuring on many lists of the worst comedians of all time, the blue comic has not made many fans with his perceived sexist humour towards women. He was the first comic to headline Madison Square Garden for two nights but has also been banned from MTV and Saturday Night Live. He probably didn't make many more fans through his 1995 CBS sitcom Bless This House.
Bless This House began airing on 11th September 1995. The show saw 'The Diceman' (credited under Andrew Clay) play postal worker Burt Clayton. Burt and his wife Alice (Cathy Moriarty) raise their sons Danny and Sean in a New Jersey flat.
Critical reaction to the show was initially mixed. The LA Times gave the show a positive review, but Variety and Entertainment Weekly were less giving with their praise. Bless This House would last just 16 episodes before being cancelled in January 1996. The show was subsequently listed on TV Guide's 2002 list of the '50 Worst Shows of All Time'.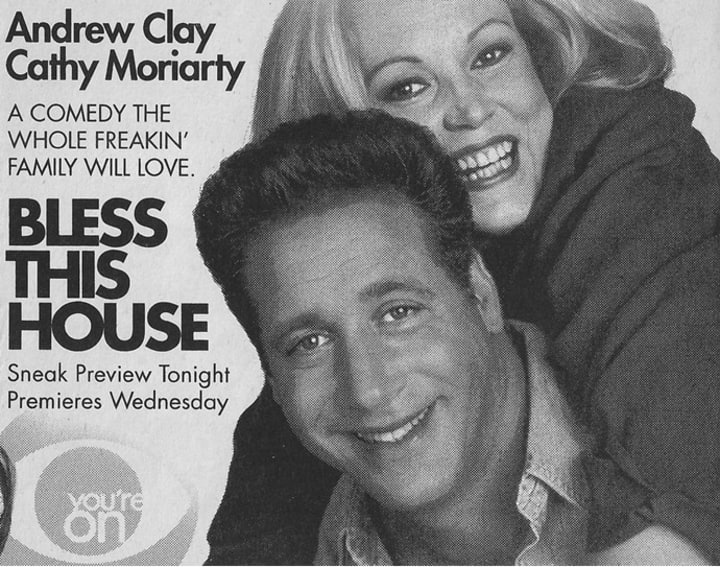 John Mulaney-Mulaney (2014-15)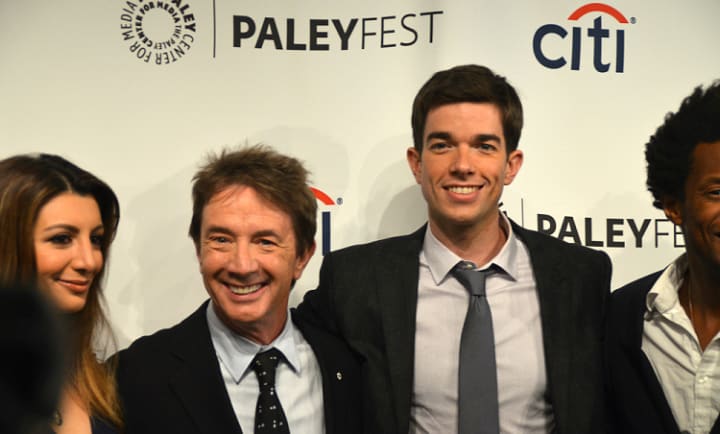 Have you ever watched an episode of Seinfeld and thought that you could do that? John Mulaney certainly thought so. Mulaney began his career serving as a writer on Saturday Night Live from 2008 to 2012. He further built up his reputation as a comedian through appearances on talk shows and successful stand-up specials, The Top Part and New In Town. In 2014, Mulaney was approached by Fox to fill the hole in their Sunday night programming block vacated by moving American Dad! to TBS. This network decision subsequently produced Mulaney.
Mulaney was a semi-autobiographical sitcom where John Mulaney played a fictionalised version of himself, a stand-up comedian living in New York. Each episode would actually open with Mulaney performing stand-up to an audience. Sound familiar? Nasim Pedrad and Seaton Smith would feature as Mulaney's roommates Jane and Motif. At the same time, Elliott Gould and Martin Short would add experience to the show's cast. Mulaney would last just 13 episodes before being cancelled. The show's critical reception can be summed up by Rotten Tomatoes: "John Mulaney, we know Jerry Seinfeld. Seinfeld was funny. Mulaney, you're no Seinfeld."
Arsenio Hall-Arsenio (1997)
By the time that his self-titled sitcom aired in March 1997, Arsenio Hall was already a recognisable face to American audiences. In 1988, he co-starred alongside Eddie Murphy in the smash-hit comedy Coming To America. One year later, and for five years afterwards, Arsenio would achieve greater fame through his own late-night talk show. From 1989 to 1994, The Arsenio Hall Show would run exclusively in national syndication compared to other late-night talk shows. This tactic would prove to be a success and produce notable moments from Magic Johnson announcing that he had HIV to Hulk Hogan lying about taking steroids. After the final episode aired in May 1994, Arsenio Hall was asked by CBS to star in his own sitcom. He would duly accept.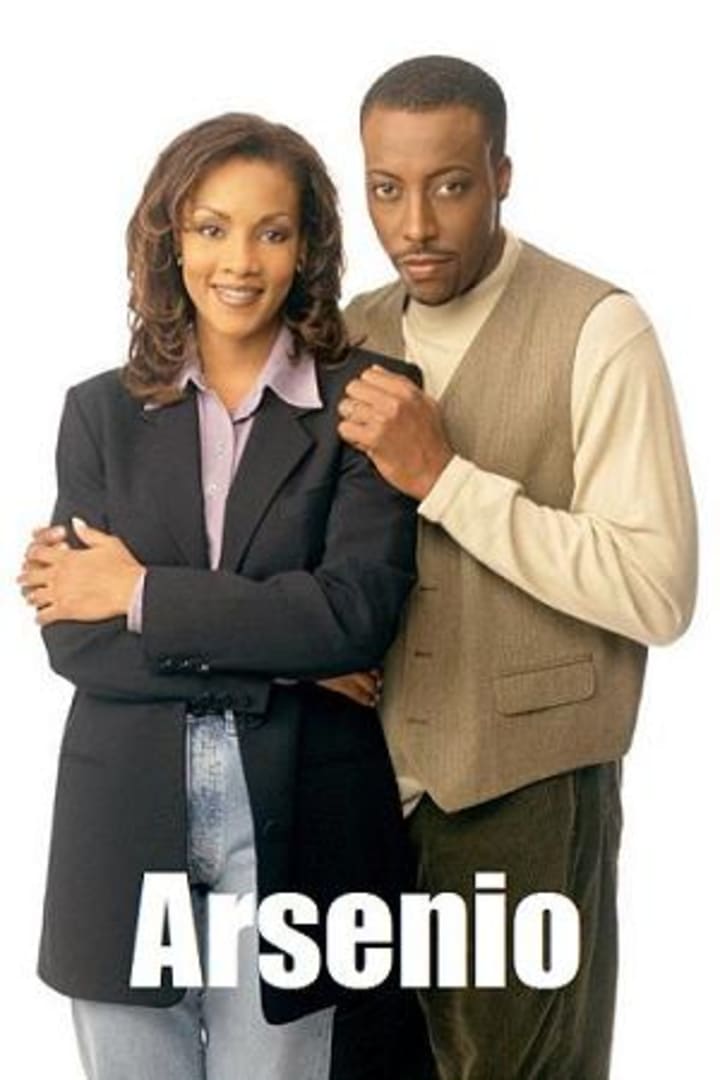 In Arsenio, Hall played Michael Atwood, the host of a regional cable sports show in Atlanta, Georgia. He lives with his lawyer wife Vivian (Vivica A. Fox) and her Harvard graduate brother Matthew. Arsenio would air just 7 episodes before being cancelled in April 1997. Mr Hall would have to wait a year before trying his luck again with CBS comedy Martial Law.
Kevin James-Kevin Can Wait (2016-18)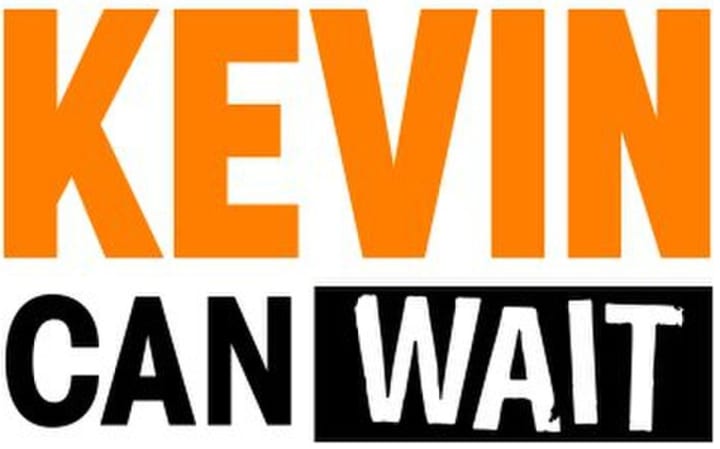 By 2016, after failing to prove himself as a leading comedy actor in Hollywood following 7 Razzie nominations, Kevin James decided to return to television. Between 1998 and 2007, James had previously starred in The King of Queens. The sitcom lasted 9 seasons and 207 episodes on CBS and earned James a Primetime Emmy nomination. 10 years later, Kevin James was back on CBS in his new sitcom Kevin Can Wait.
James played Kevin Gable, a father of three who had recently retired as a police officer. The first season was a typical sitcom plot, with the father staying at home with the kids and the mum working. In the season finale, Leah Remini, James's wife in The King Of Queens, would guest star as Vanessa, Kevin's former partner on the police force.
This reunion of Kevin James and Leah Remini proved popular enough that Remini joined the main cast for season 2. However, this came at the expense of Kevin's wife Donna (Erinn Hayes), who was killed off in-between seasons. Now, single father Kevin had come out of retirement and started a security business with Vanessa. Kevin Can Wait received negative critical reviews throughout its run, and the show's retooling did little to change things. With Leah Remini now a leading cast member, critics could only compare Kevin Can Wait negatively against The King of Queens. CBS would cancel Kevin Can Wait in 2018 after 2 seasons and 48 episodes.
Tony Danza-The Tony Danza Show (1997)
From 1978 to 1992, Tony Danza had it made. He first made his name appearing as taxi driver Tony Banta in Taxi from 1978 to 1983. Danza would score his second rating success with Who's The Boss? starring as baseballer-turned-housekeeper Tony Micelli between 1984 and 1992. However, once Who's The Boss finished its run, Danza found it hard to find another hit. Further sitcoms Baby Talk (1991-92) and Hudson Street (1995-96) would quickly fall by the wayside. In 1997, Tony Danza would hope that he would finally strike it third time lucky with The Tony Danza Show.
Danza would star as sportswriter Tony DiMeo, a single father taking care of his two daughters. He would be helped along the way by his assistant Carmen and his brother Frank. The Tony Danza Show would debut on 24th September 1997. Two months later, NBC would cancel The Tony Danza Show after airing just 5 out of 14 episodes. On the positive side, Danza would receive the People Choice Award for Favorite Male Performer In A New TV Series for his work on the short-lived series.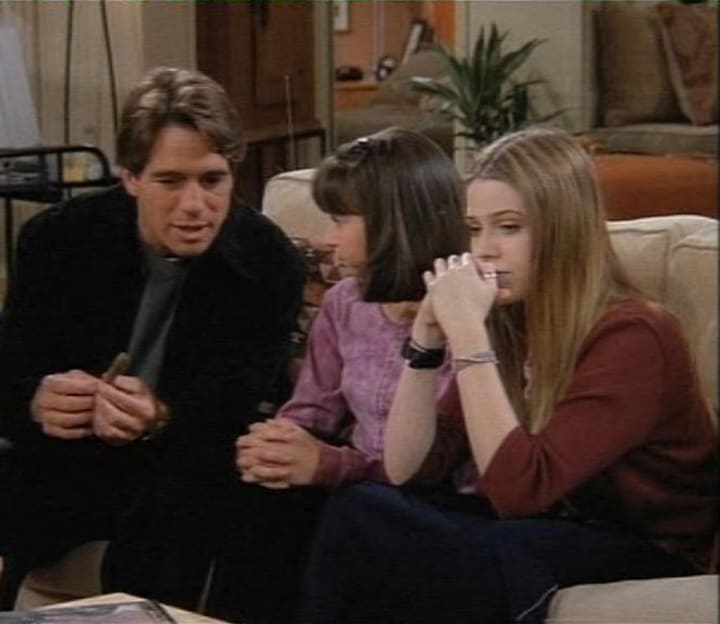 Dudley Moore-Daddy's Girls (1994)
We know Dudley Moore for his role as drunken billionaire Arthur Bach in the 1981 film Arthur and its less successful sequel Arthur 2: On The Rocks several years later. You may not know Dudley Moore for his leading role in the 1994 sitcom Daddy's Girls. Moore's career had declined following the failure of Arthur 2: On The Rocks to recapture the smash-hit success of the multi-Oscar-nominated 1981 original. Later films like Crazy People (1990) and Blame It On The Bellboy (1992) would also fail to attract cinema audiences. In 1994, CBS would try to help Moore halt that decline.
The sitcom Daddy's Girls would air for the first time on 21st September 1994. The show saw Moore play Dudley Walker, a clothes manufacturer. After his wife runs away with his business partner, Dudley is forced to take care of his three teenage daughters. The series would feature Keri Russell in an early role. Simultaneously, Harvey Fierstein would make history as the first openly gay actor to play a leading gay character in a sitcom.
However, despite this piece of historical significance, Daddy's Girls would last just three episodes before facing cancellation. Of the 13 episodes produced, 10 would be left unaired. Unfortunately, Daddy's Girls would serve as the penultimate role of Dudley Moore's career before his untimely death in 2002.
Lucille Ball-Life With Lucy (1986)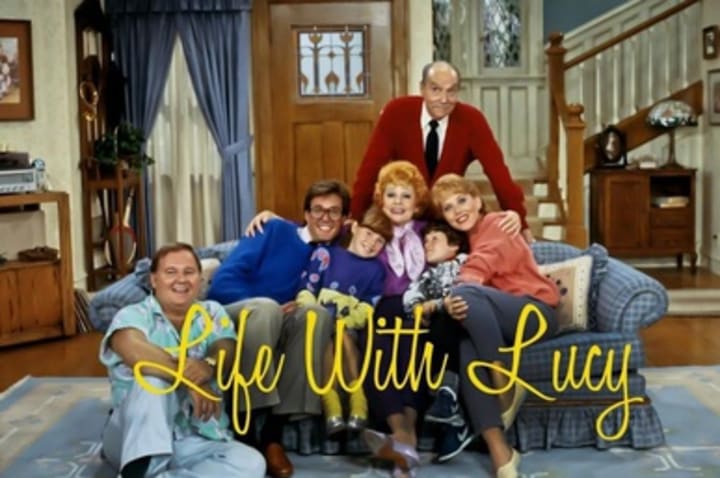 Lucille Ball is one of the most successful women in American television history. From her sitcoms I Love Lucy (1951-57), The Lucy Show (1962-68) and Here's Lucy (1968-74) on CBS to her production company Desilu Productions, Lucille Ball left an indelible impact on American culture. That impact would not stretch as far as Ball's final sitcom, Life With Lucy, which would air in 1986.
In Life With Lucy, Ball played a widowed grandmother living with her daughter and grandchildren while running her former husband's hardware store. Despite the premiere episode finishing #23 in the television ratings, viewership for the series would quickly nosedive, ending up the 7th lowest-rated series of the 1986-87 television season. Despite her previous sitcom successes, ABC would cancel Life With Lucy after 7 episodes, with a further 6 remaining unaired.
Life With Lucy would be Lucille Ball's final acting role before her death in 1989. The complete series, including unaired episodes, was released on DVD in 2019.
Dave Chappelle-Buddies (1996)
Before hitting it big with Chappelle's Show, Dave Chappelle once had an opportunity earlier in his career to potentially find success by starring in his own show. Unlike Chappelle's Show, this show would air on network television.
In March 1996, ABC started airing the sitcom Buddies, starring Chappelle and Christopher Gartin as the titular 'buddies' Dave Carlisle (Chappelle) and John Bailey (Gartin). The plot of the series sees Dave and John creating their own film production company. The idea for Buddies spawned from a 1995 episode of Home Improvement. The episode in question guest-starred Dave Chappelle and Jim Breuer as two friends who ask Tim Taylor for dating advice while on Tool Time. Their guest appearance proved popular enough with audiences and critics that ABC decided to spin the two characters off into their own show.
However, in the initial production of Buddies, Jim Breuer was replaced with Christopher Gartin, annoying Chappelle. Dave Chappelle would later comment that Breuer's abrupt firing during the show's rehearsal stages would only serve to create ill-will between himself and the network. Chappelle could not replicate the same chemistry with Gartin that he had initially shown with Breuer during their original guest appearance on Home Improvement. In 1998, Dave Chappelle and Jim Breuer would reunite for the cult stoner comedy film Half Baked.
Buddies would premiere on 5th March 1996 to disappointing ratings and would last just five episodes before ABC would pull the plug. 8 episodes remain unaired. In 2007, Best Buy would release the complete series of Buddies on DVD. The DVD cover would feature the tagline 'The Show That Dave Chappelle Doesn't Want You To See'.
Kevin Hart-The Big House (2004)
In 2004, Kevin Hart was trying to make a name for himself as a comedian and actor. He had performed lead roles in Paper Soldiers (2002) and Soul Plane (2004) and featured in Scary Movie 3 and Along Came Polly (both 2004). He had also served as a cast member on Judd Apatow's short-lived cult sitcom Undeclared. In April 2004, the 24-year-old Hart was given his own TV sitcom with a decent supporting cast, including Yvette Nicole Brown, Faizon Love and Keith David. It was called The Big House.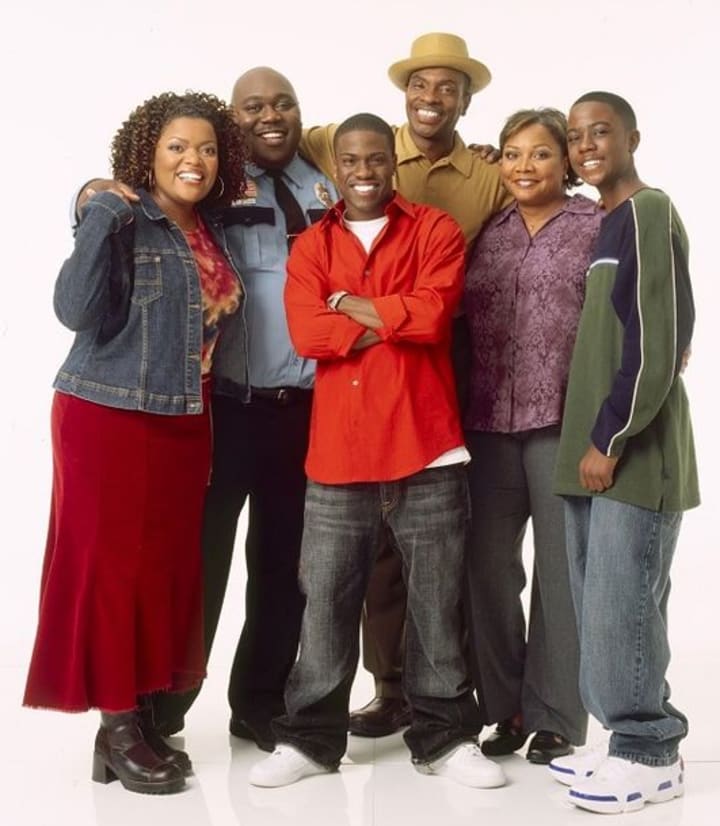 In The Big House, a young rich kid named Kevin Hart (playing a version of himself) attends college in Malibu, California. After his father is sent to prison, Kevin is forced to move in with his working-class relatives in Philadelphia. Sounding very much like a reversed version of The Fresh Prince of Bel-Air, the show was one of the last shows to feature as part of ABC's failed revival of the TGIF programming block.
The Big House would air its first and last episodes within one month, beginning on 2nd April and ending on 30th April 2004. The series had lasted just six episodes before facing the network chopping block, with no further episodes being ordered. However, the entire season of The Big House would be released in 2015.
Reader insights
Be the first to share your insights about this piece.
Add your insights