Best of Netflix
10 Dark Netflix Recommendations for this Halloween - October 2019
#BestOfNetflix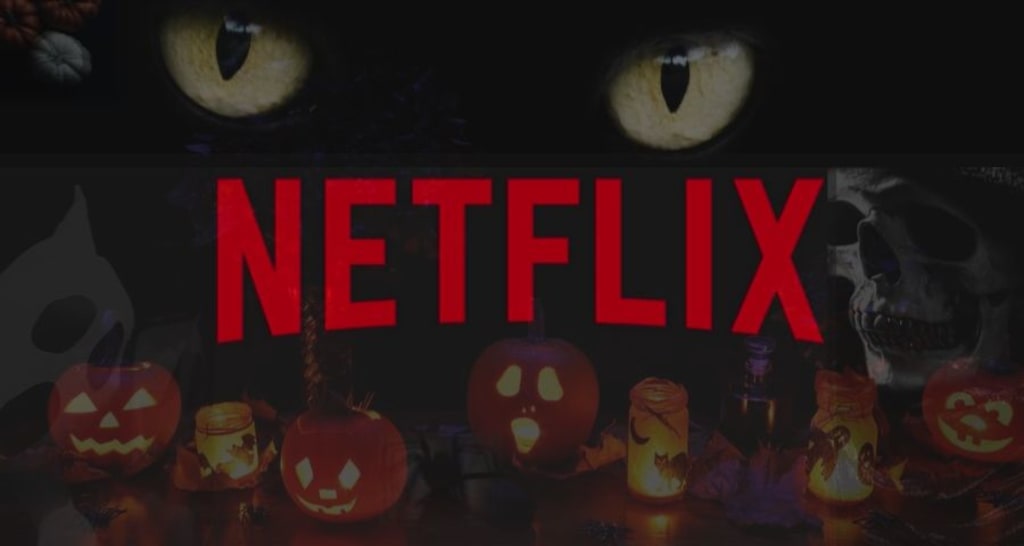 1. In The Tall Grass - Netflix Original
"After hearing a young boy's cry for help, a sister and brother venture into a vast field of tall grass in Kansas but soon discover there may be no way out...and that something evil lurks within." - IMDb
2. Eli - Netflix Original
"A boy receiving treatment for his auto-immune disorder discovers that the house he's living isn't as safe as he thought." - IMDb
3. Ghosts of Sugar Land (Netflix Original)
A group of suburban Muslims attempt to reconcile the disappearance of a close friend, and must learn to live with the consequences of his actions.
It's a short movie, only 21 minutes long. Available Oct. 16
4. Glitch
"Six people return from the dead with no memory and attempt to unveil what brought them to the grave in the first place." - IMDb
Season 3 was just released! Two new characters have come back from their graves to join the confusion, stories, and even the history of their small town.
"Two newly Risen emerge from their graves as James struggles with Sarah's death. Meanwhile Kate, Kirstie and Charlie make plans to leave Yoorana." - IMDb
5. Chilling Adventures of Sabrina
"As her 16th birthday nears, Sabrina must choose between the witch world of her family and the human world of her friends. Based on the Archie comic." - IMDb
6. Texas Chainsaw
A "cynical attempt to rebrand Leatherface as horror anti-hero, Texas Chainsaw 3D is a bold move for the franchise." - Rotten Tomatoes
7. Ghost Wars (Netflix Original)
"A remote Alaskan town that has been overrun by paranormal forces and local outcast Roman Mercer (Jogia) must overcome the town's prejudices and his own personal demons if he's to harness his repressed psychic powers and save everyone from the mass haunting that's threatening to destroy them all." - IMDb
8. 1922 (Netflix Original)
"A simple yet proud farmer in the year 1922 conspires to murder his wife for financial gain, convincing his teenage son to assist. But their actions have unintended consequences." - IMDb
9. IT (2017)
"In the summer of 1989, a group of bullied kids band together to destroy a shape-shifting monster, which disguises itself as a clown and preys on the children of Derry, their small Maine town." - IMDb
10. Psyscho
"A Phoenix secretary embezzles forty thousand dollars from her employer's client, goes on the run, and checks into a remote motel run by a young man under the domination of his mother." - IMDb
Want to know what else is on Netflix this October?
Check out these two links below for more information what is new to Netflix this October.
Work Cited
Daley, Dean. "Here's What's Coming to Netflix Canada in October 2019." MobileSyrup, 19 Sept. 2019, mobilesyrup.com/2019/09/18/netflix-canada-october-2019/.
Greenspan, Rachel E. "Here's Everything New on Netflix in October 2019." Time, Time, time.com/5681625/new-on-netflix-october-2019/.
Larocque, JP. "What's New on Netflix Canada This October." Flare, 19 Sept. 2019, www.flare.com/tv-movies/netflix-canada-october-2019-new-releases/.
"Movies: TV Shows: Movie Trailers: Reviews." Rotten Tomatoes, www.rottentomatoes.com/.
"Ratings and Reviews for New Movies and TV Shows." IMDb, IMDb.com, www.imdb.com/.
"See What's next." Netflix, www.netflix.com/.