10 Books To Look Forward To In 2020
Let's have a look at some of the most anticipated releases coming in 2020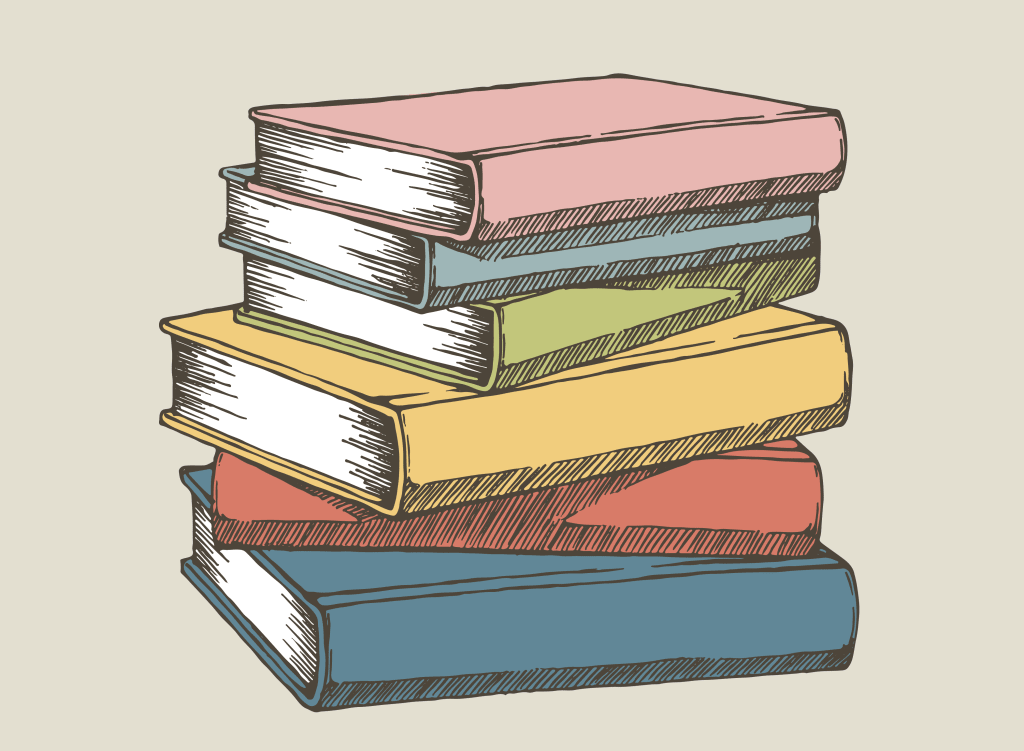 2019 treated us to some fantastic books. From Thrillers to Fantasies, Space Operas to Biographies, there was something for everyone this year. But looking forward into 2020, what can we expect to be reading when the new decade starts? Below you'll find a few of the novels I'm personally looking forward to, and please remember this is what I'm personally looking forward to, and what the biggest authors are bringing to the table in 2020. In no particular order...
1. Malorie by Josh Malerman - 21st July 2020
The cover for Malorie has not been revealed yet.
Kicking us off, we have a sequel to the critical success 'Bird Box'. The book itself was fairly short and was popular with the audience which picked it up. The book really gained popularity after the Netflix movie staring Sandra Bullock and John Malkovich. This propelled the book into mainstream popularity and continues to sell well.
Following on from the popularity of the book and the movie, Josh announced a surprise sequel in the works titled 'Malorie' the name of the main protagonist. This came not long after Margaret Atwood announced her sequel to The Handmaid's Tale, The Testaments.
This sequel should be exciting as I'm not sure where the story might go, hopefully not repeating the same story from the first book. It is also extremely likely soon after release, we will be getting another Netflix movie after the incredible success of the first.
Malorie will be published on 21st July 2020 by Orion
2. The Ballad of Songbirds and Snakes: A Hunger Games Novel by Suzanne Collins - 19th May 2020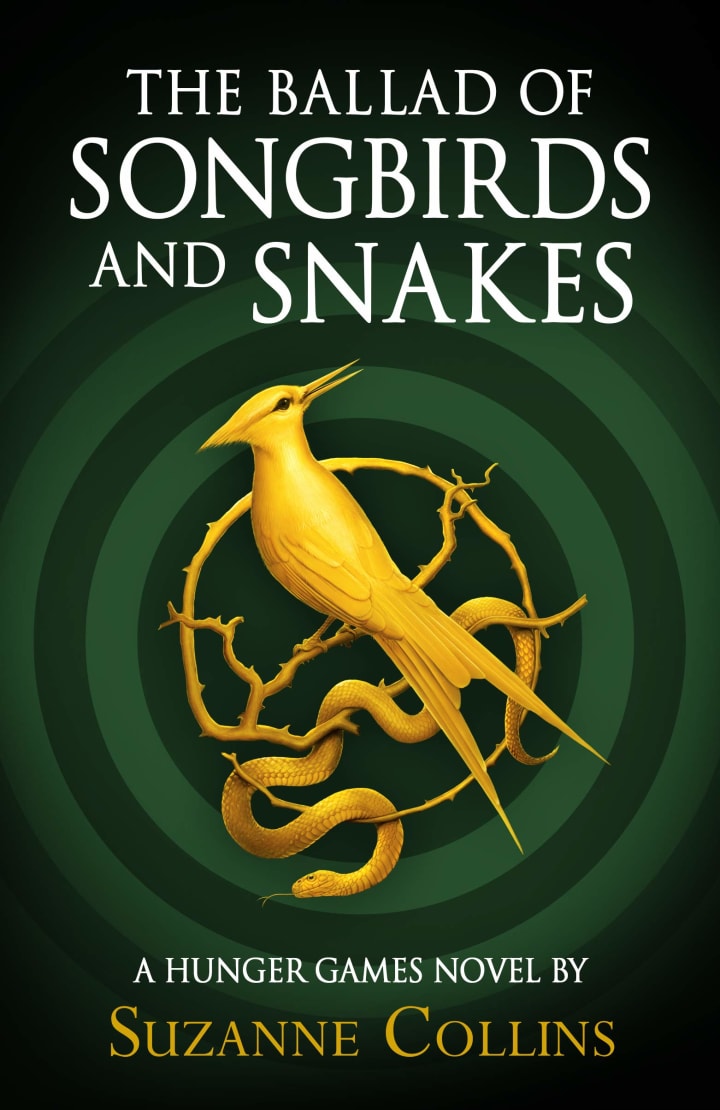 Many years after all three Hunger Games novels had been released and the wide, incredible success the movies had. Suzanne Collins announced a return to the world of Panem with a prequel novel.
Not much is known about the book as of yet, but it is known that this will take place sixty-four years before the events of the Hunger Games trilogy, at the morning of the reaping for the Tenth Hunger Games. With an estimated length of 614 pages (Amazon UK), it suggests this will be a very in depth and long look at that event. It looks promising to be a very well rated YA book with the possibility of twists and turns.
There is also a strong like hood that The Ballad of Songbirds and Snakes will also be made into a film in the near future, after the wild success of the current four Hunger Games movies, each of which making over $500,000,000, with the second film 'Catching Fire' making over $850,000,000.
The Ballad of Songbirds and Snakes will be published on 19th May 2020 by Scholastic
3. The Mirror and the Light by Hilary Mantel - 5th March 2020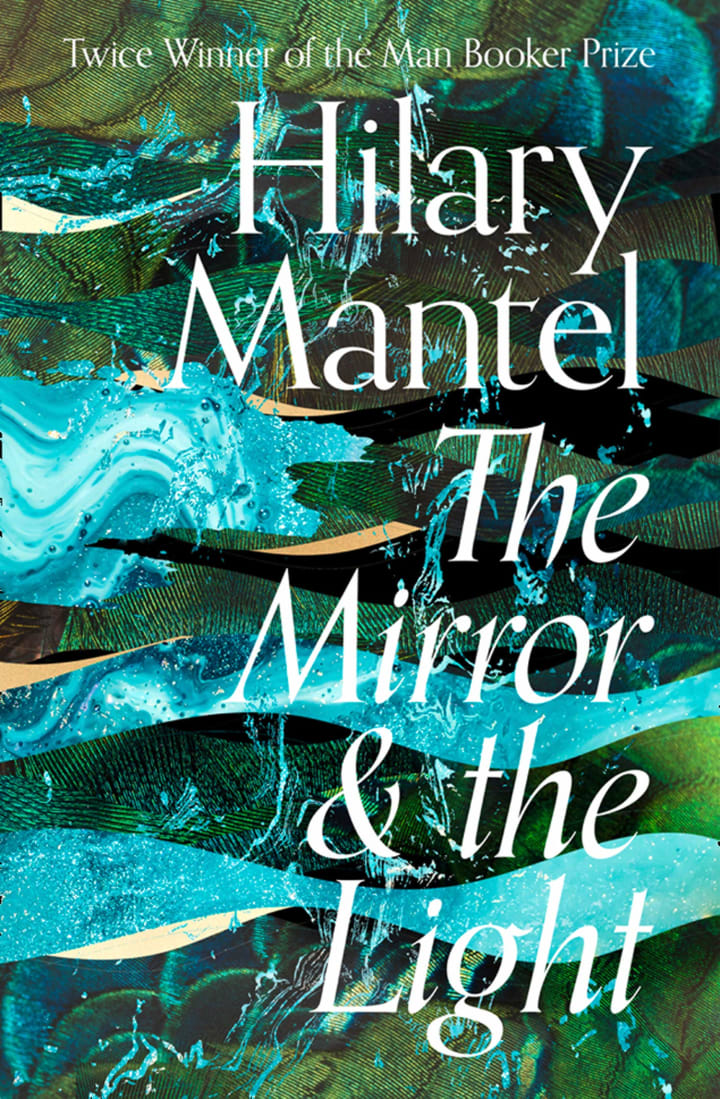 Here, at last, is the final book in the Twice Man Booker Prize winning 'The Wolf Hall Trilogy'. The Mirror and the Light, will mark the end of an extremely successful and thoroughly long trilogy, and this one might just wrap up everything we need to know and maybe even some of the stuff we didn't need to know. With an estimated page count of 912 pages (Amazon UK) we're in for a real treat. If you haven't read Wolf Hall or Bring Up the Bodies yet, I'd recommend getting a head start as they're 650 and 550 pages respectively.
This book is extremely anticipated with Waterstones even offering an exclusive gift card that can be bought now and redeemed against a copy of The Mirror and the Light ONLY. That's right, a collectible gift card that can only be used to get a copy of The Mirror and the Light. Although it is a very pretty book and giftcard.
The Mirror and the Light will be published on 5th March 2020 by Fourth Estate
4. False Value (Rivers Of London 8) by Ben Aaronovitch - 20th February 2020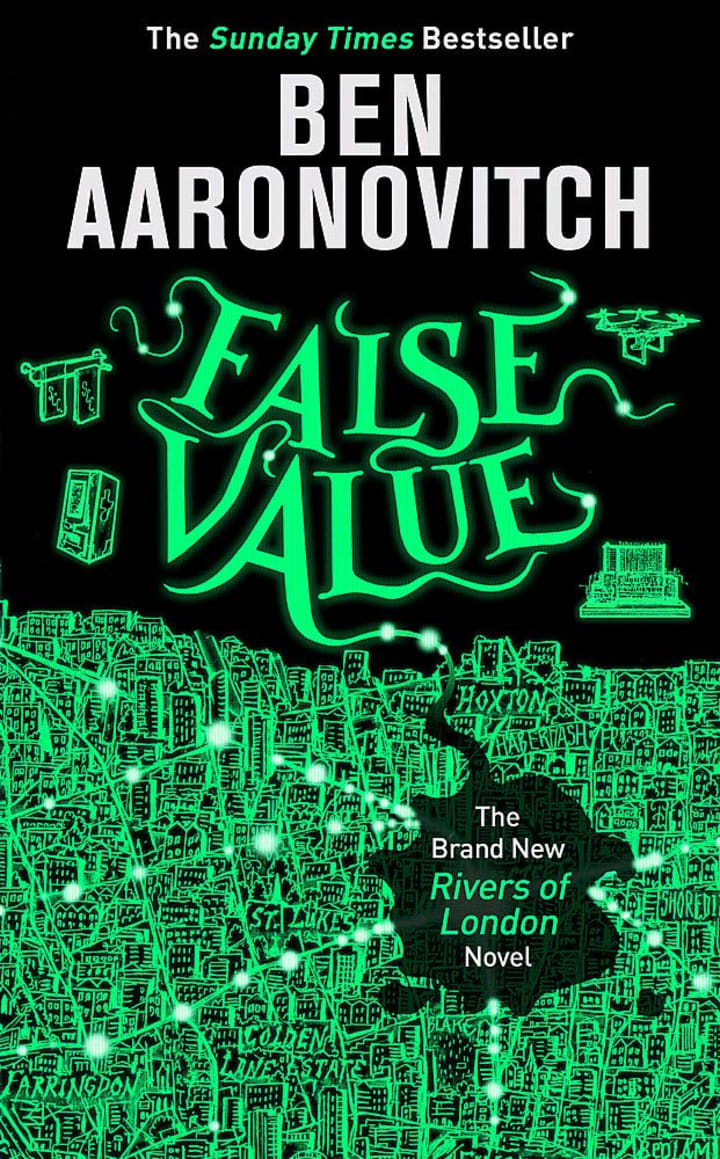 This Contemporary Fantasy series has been delighting readers since it first burst onto the scene in 2011. False Value gives us the eighth adventure in the series, and continues the story of established characters from the previous ones.
One major standout, for me at least. is the awesome looking cover. The neon green with the black makes for a very visually pleasing cover. Also, if you preorder from the links shown in the post on Twitter from the publisher, Gollancz, there are copies available with a glow in the dark cover. Which is very cool.
Being book 8 in a series there's a good chance that most of you won't pick it up this year, but maybe you might be interested in picking up the first Rivers of London novel, which is very good.
False Value is published on 20th February 2020 by Gollancz.
5. If It Bleeds by Stephen King - 5th May 2020
Would any list like this really be complete without at least one Stephen King book? The guy is so prolific there's usually a minimum of one new novel every year.
This year however, we are treated to four shorter stories. That's right, four new short stories from the literary master himself. One of which being the standalone sequel to his 2018 novel 'The Outsider', which is currently being made into a TV series.
These promise to grip you from the beginning and will hopefully tide us all over until his next full length novel, which we will probably hear about very, very soon. In the meantime we have If It Bleeds to look forward to. Knowing King's ability to portray a story in a short manner (The Gunslinger etc) we should be treated to some heart palpitating suspense and thrills.
If It Bleeds will be published on 5th May 2020 by Hodder and Stoughton
6. A Throne of Swans by Katharine and Elizabeth Corr - 9th January 2020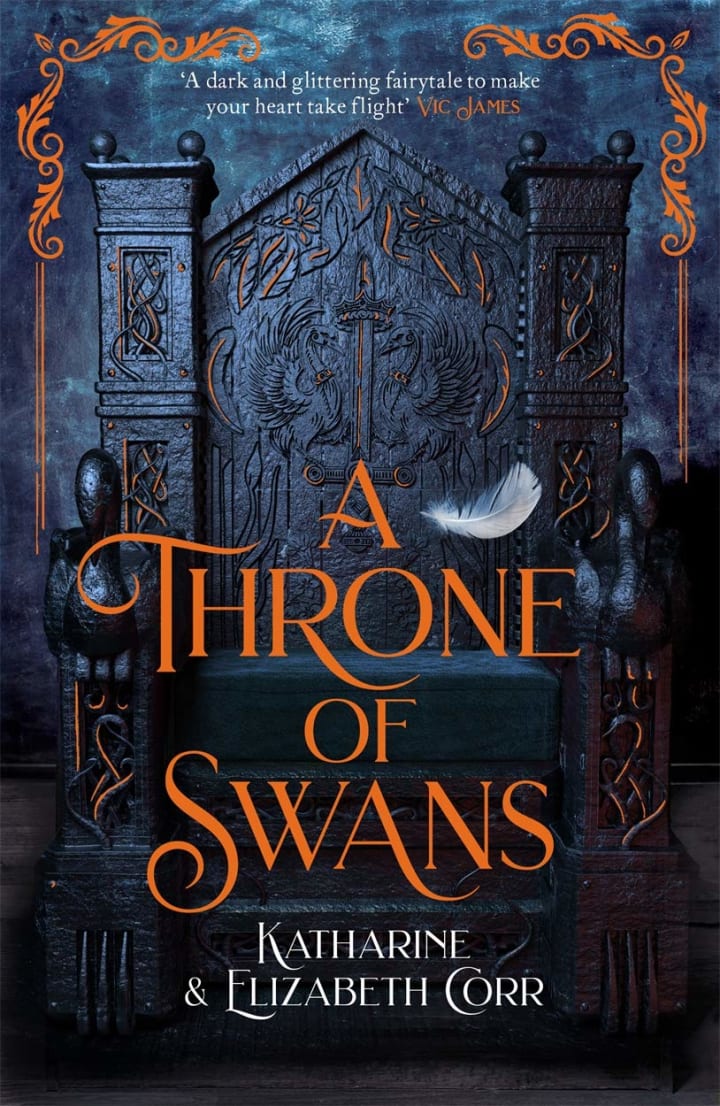 Something a little different now. Entering the YA Fantasy genre. An ever growing a popular genre, that has brought us thousands of fantastic adventures throughout the years. Next year however, brings us the new novel from sisters Katharine and Elizabeth Corr.
It's their first novel since the 'The Witch's Kiss' trilogy, and A Throne of Swans marks the first book in a new Duology, which we can expect to be concluded at some point in 2021, with details emerging towards the middle or end of 2020.
I think we're all guilty of enjoying some YA Fantasy books here and there, and this one looks set to deliver on that, plus just look at that cover. Clean and looks amazing. I have to admit I'm looking forward to this one.
A Thone of Swans is published on 9th January 2020 by Hot Key Books (Bonnier Books UK)
7. Full Throttle by Joe Hill - 6th August 2020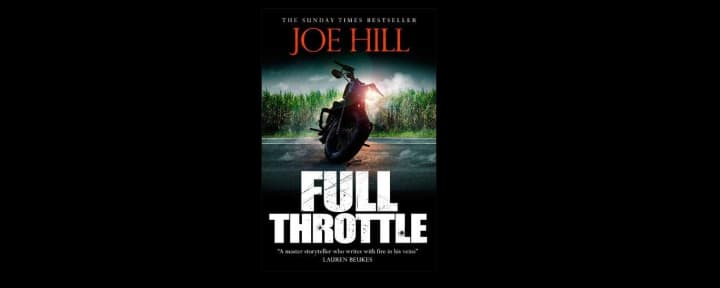 Here comes another most likely bestselling book by Joe Hill. For those who don't know Joe Hill is one of Stephen King's sons. Joe does follow in the footsteps of his father by writing mainly horror or horroresque books. His most popular work has to be NOS4A2, a book about a man who owns a car with a unique vanity plate in a story where things go wrong and children go missing. Maybe there was some inspiration from Cristine?
Anyway, back to Joe's work. In 2020, Joe will release Full Throttle. A compilation book of a few of his most recent shorter stories, which includes 'In the Tall Grass' which is currently being adapted and filmed for a Netflix series, as well as two previously unreleased short books. So a mixture of older and newer material here, all bound in one place. So that makes Joe Hill and Stephen King, Son and Father, both releasing books of short stories next year. What a treat! If these new short stories are anything like his previous work, then we're in for a real treat.
Full Throttle will be published on 6th August 2020 by Gollancz.
8. A Conspiracy of Bones by Kathy Reichs - 17th March 2020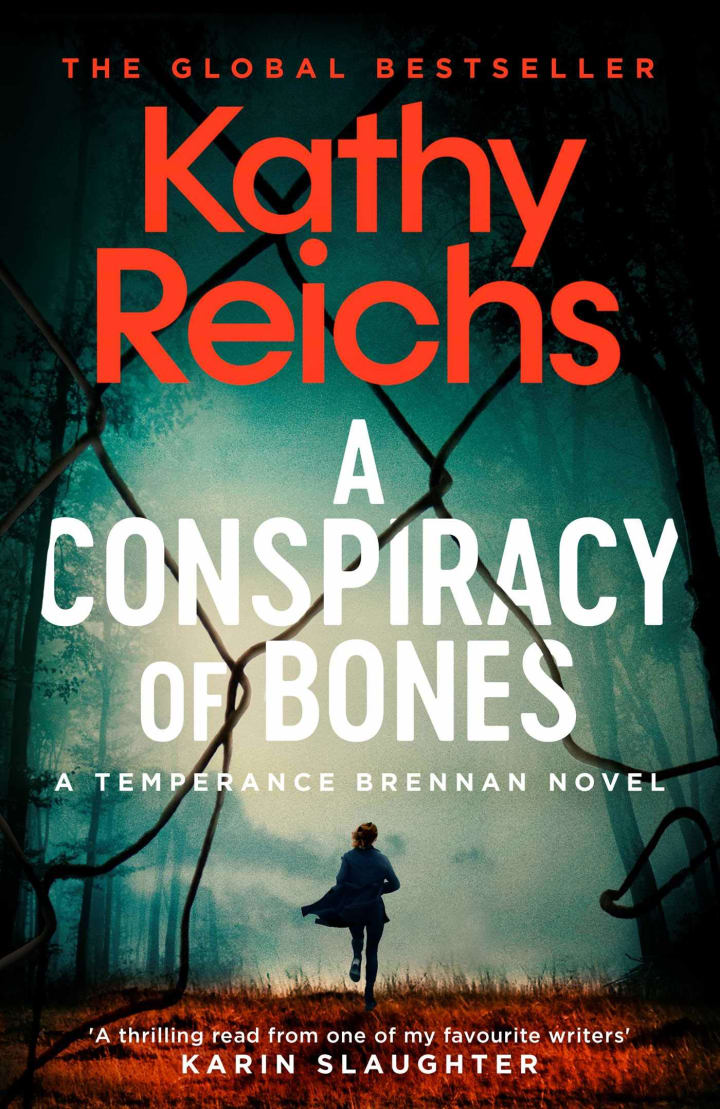 Kathy Reichs is back and with her she brings Dr Temperance Brennan for the 19th Novel in the Temperance Brennan series. This is the newest instalment in the series in nearly 4 years, when book 18 'Speaking In Bones' was released mid-2016.
Since 2005, Temperance Brennan had become a household name thanks to this hit TV show 'BONES' based off the novels and the life of Kathy Reichs, who herself used to be a forensic anthropologist.
A new adventure brings new scares and twists and as always a new murder and a new case for Tempie to solve. Book 19 follows on from the huge story that has been building, so it might be a good idea to give Book 18 a read before jumping into this one. I do however, recommend all of the books in this series and they are gripping and chilling.
This also looks to be one of the longer adventures with an estimated page count of 400. Hopefully, this means a nice meaty story and mystery to get our teeth into, and hopefully this means we will be getting more Temperance Brennan novels in the near future.
A Conspiracy of Bones is published on 17th March 2020 by Simon and Schuster UK
9. Chain of Gold by Cassandra Clare - 3rd March 2020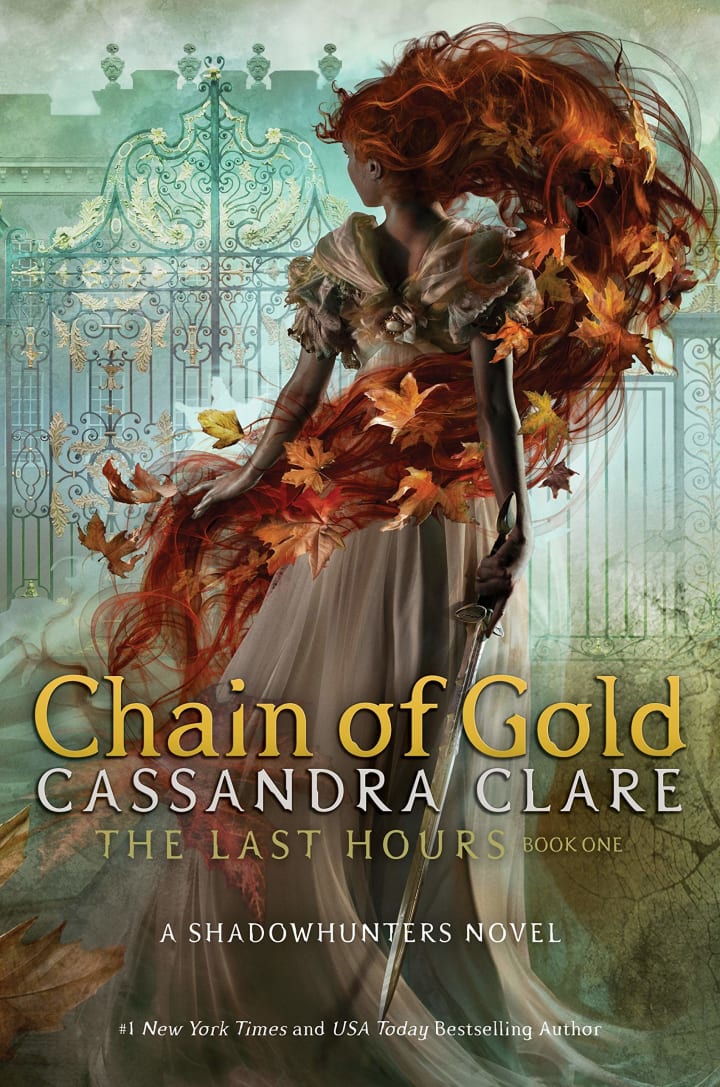 Cassandra Clare returns with a new novel, the first in a new trilogy of demons, wizards, plagues and unlikely and loveable heroes. After the success of The Mortal Instruments and Shadowhunters (Now on Netflix) Cassandra Clare has proven herself to be a force to reckoned with in the YA Fantasy genre.
Chain of Gold will be the first book in the 'The Last Hours' series with plenty of meat to dig into. With an estimated page count of into the high 500, it shapes up to be lore filled and story/plot driven all the way to the end with plenty of action along the way. A new novel, with hints of the worlds that Cassandra has built through her previous novels.
It looks to be highly thrilling, nail-biting and draw you in from the first page. Before release, there is a chance to get your hands on a First Edition copy of the novel, with bonus art, extras and even an extra short story. A must have for any YA Fantasy fan who wants to sink their teeth into something new.
Chain of Gold is published on 3rd March 2020 by Walker Books UK
10. House of Earth and Blood by Sarah J Maas - 3rd March 2020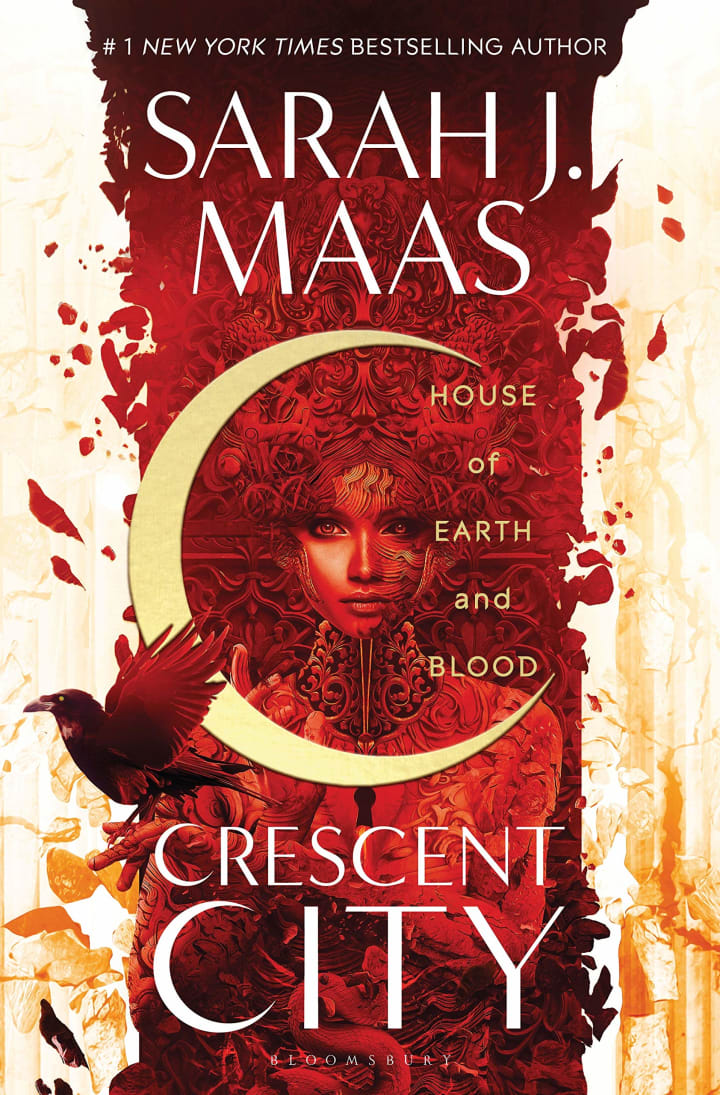 Finally, at the end of this list we have, maybe a controversial choice. The new Sarah J Maas novel, House of Earth and Blood. You may be asking why is this a controversial choice? Well, in the past Sarah's work has been either loved or hated. Very few people lie in-between, and there has also been some raised eyebrows about the sexual content and description in one of her other series 'A Court of Thorns and Roses' in which some have described the trilogy as being 'softcore pornography'.
That being said, the new series, of dark, twisted YA fantasy has the potential to be very different. It has an interesting premise and a great cover, like most of Sarah's work. I just hope she's been able to stay away from the softcore element and focus on the fantasy world she's building. With this being the start of a new series she has the opportunity to do just that.
Being over 600 pages (estimated), it is usual Fantasy length, and with a new world and story, hopefully plenty of lore and characters to sink our teeth into.
House of Earth and Blood will be published on 3rd March 2020 by Bloomsbury
To Finish
So there we have it. Ten (10) books I'm looking forward to in 2020. A lot of these are tomes at over 500 pages, but lets be honest, we all like to get our money's worth in page count. There are plenty of horror, fantasy and general fiction coming out next year, and I doubt we'll get to read them all, but maybe this list will help you find your next read or maybe even a new favourite author.
Let me know what books you're looking forward to in 2020, Tweet me or follow me on Instagram or hop over to Goodreads and we can discuss what we're reading and what we want to read, as well as keep up with what I'm currently reading!
Twitter: @tomsturtridge
Instagram: @tomsturtridge
GoodReads: Tom Sturtridge