10 Biggest Movies of 2020 (So Far) and How Much They Made.
It's been quite the year.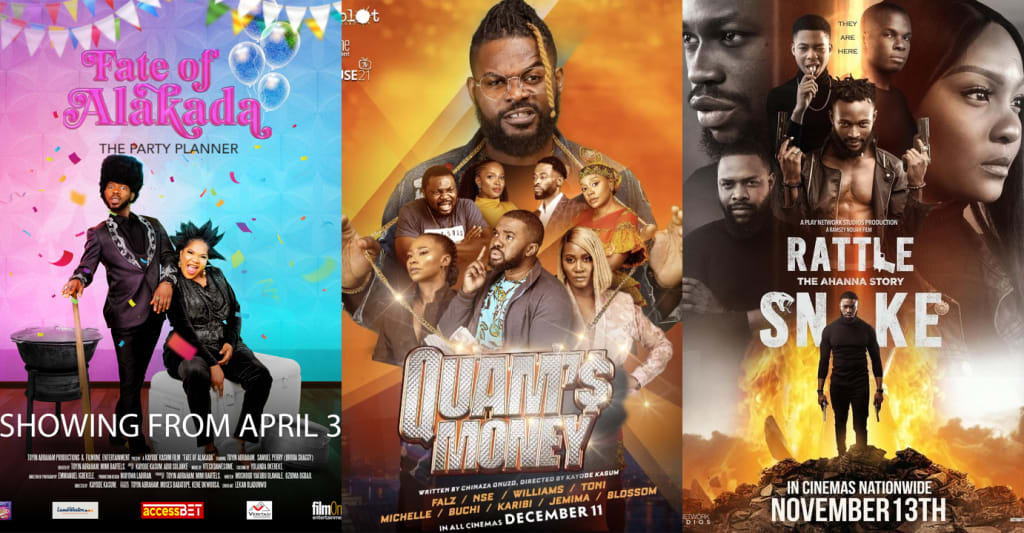 It's been quite the year.
2020 has not been the best year for movie makers or the cinema in general. Because of the pandemic, lockdowns were implemented and one industry that felt the very harsh effects of this lockdown was the movie industry. In Nigeria, cinemas closed all the way back in March and only started reopening in September.
As a result of this, not many movies got to screen in cinemas. But some did, and of all the ones that did and are still screening as I type this, I will be counting down the top 10 biggest movies of 2020 so far as well as telling you how much each movie has grossed in according to the Cinema Exhibitors Association of Nigeria's Box Office numbers.
Are you ready to jump in? Then let's go!
**Before reading on, please make sure to like and follow my Facebook page so you don't miss out on any new and interesting lists, articles, and stories that I post every single day. I have a really fun page. If you like my page, you will have fun too. So what's stopping you? Like my page and let's have fun together!
10. Finding Hubby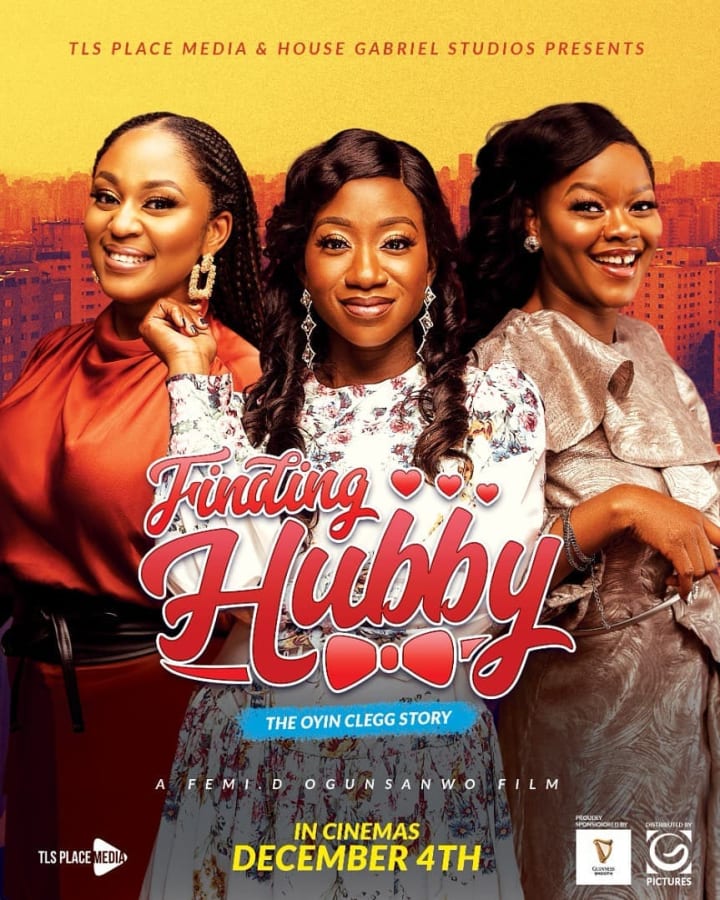 Nigerian movie Finding Hubby tells the story of 35-year-old Oyin Clegg and her friends Toke and Gloria as they kiss many frogs in their quest to find their prince charming. In the process, they are forced to ask important questions about their friendship, love and life ultimately asking – should they be Finding Hubby or Finding Happy?
The movie stars top name actors such as Munachi Abii, Kehinde Bankole, and Tina Mba
Finding Hubby grossed N5,404,550 after a 2-week cinema run.
9. The New Normal
Teniola Olatoni's new movie, The New Normal opened in cinemas just last month. The movie tells a story about the lives of four couples and a single friend as they navigate individual and collective issues of discrimination, misogyny, addiction, mental health, infertility and nepotism while trying their best to keep up appearances and escape society's suffocating boots with their often hilarious and always surprising results; thus finding their way to a whole New Normal.
The new movie stars top name actors including Mercy Johnson-Okojie, Richard Mofe-Damijo, and Femi Jacobs.
The New Normal has grossed N6,318,000 after 4 weeks in the cinema.
8. This Lady Called Life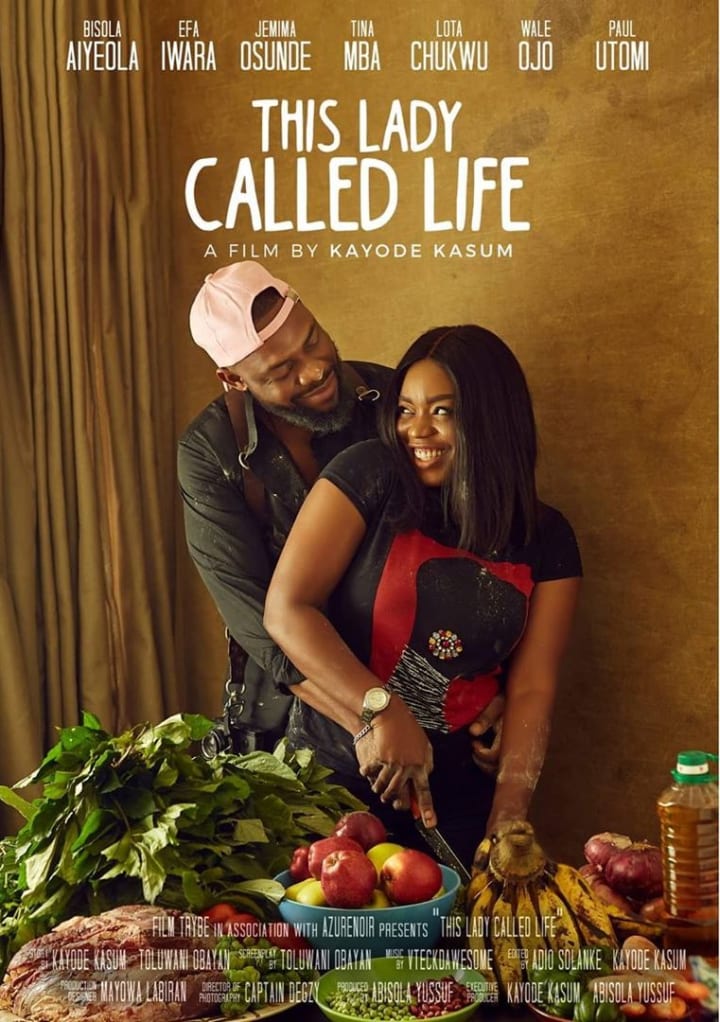 Fans of Bisola Aiyeola got very excited when she announced her new movie, This Lady Called Life. The movie's blurb reads:
"Becoming a chef is Aiye's greatest desire. But. She is a young, struggling, single mother who has been abandoned by her family. To settle for defeat, or to fight against all odds to become the chef of her dreams? That is the question."
This Lady Called Life starred Bisola Aiyeola, Lota Chukwu, Jemima Osunde, and more.
This Lady Called Life grossed N8,632,800 after a 7-week cinema run.
7. Kambili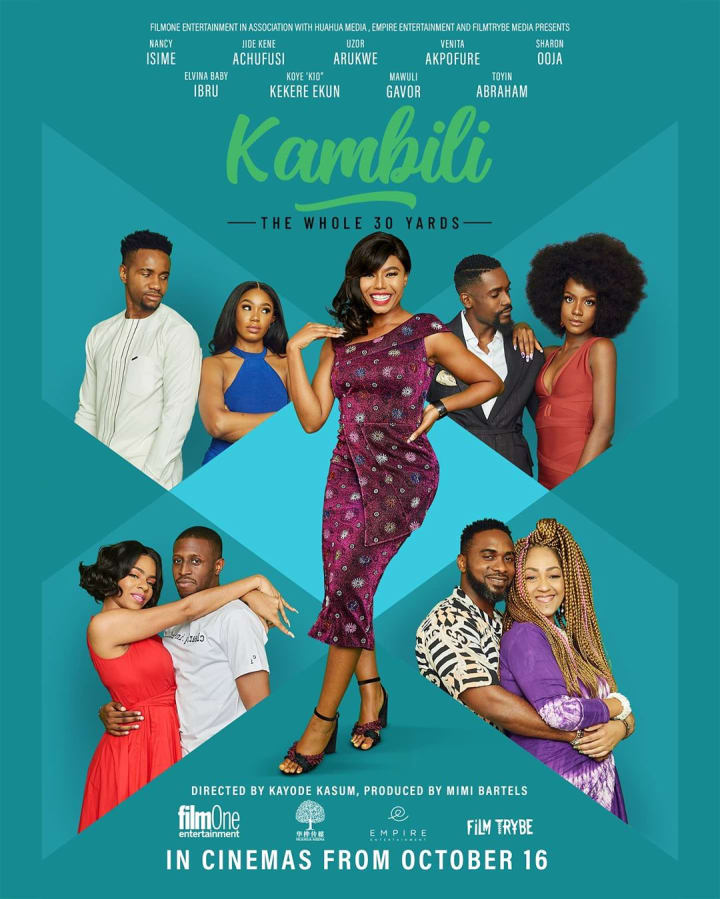 The Nancy Isime led blockbuster, Kambili is another one that has been getting people talking. The movie tells the story of Kambili Maduka, an irresponsible, spoiled, spendthrift 28-year-old woman who is turning 29 in a few days. The only thing on her mind is to get married before she turns 30. However, after getting suspended from work due to her incessant lateness, she goes on a date with her boyfriend and he breaks up with her, dashing her hopes of getting married before 30. She decides that what she needs to do is prove to her boyfriend that she can be everything he wants her to be, which is; responsible, driven, focused and wife material.
Kambili stars Nancy Isime, Sharon Ooja, and Mawuli Gavor
Kambili has grossed N13,066,353 after a 2-week cinema run.
6. Quam's Money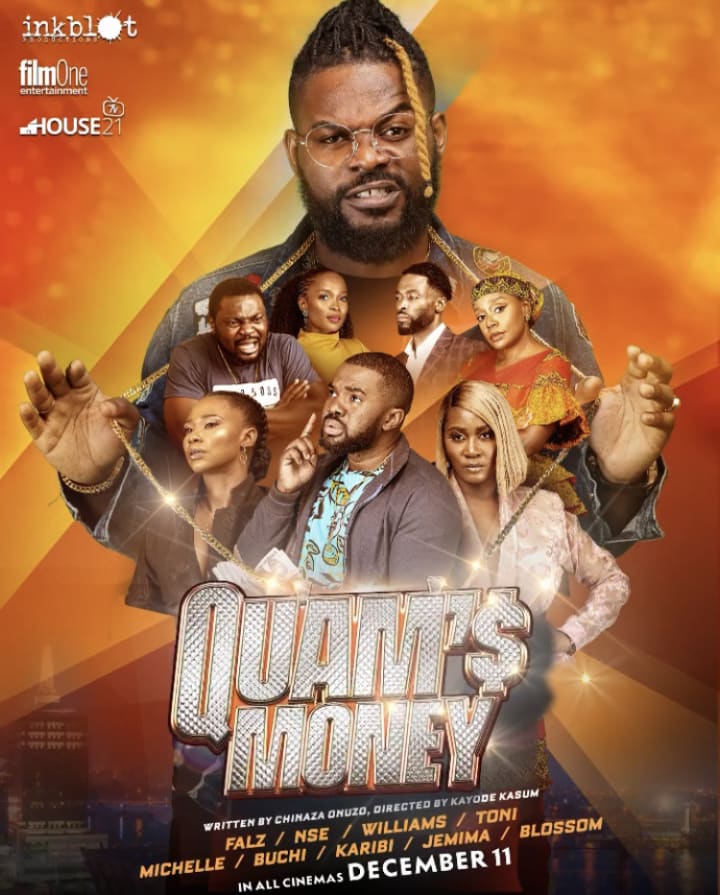 Another movie that is already doing great things in cinemas is the New Money sequel, Quam's Money, spearheaded by beloved actor, Falz.
The movie follows the adventures of security guard turned millionaire Quam as he navigates the world with his newfound wealth.
Quam's Money stars Falz, Nse Ikpe-Etim, Jemima Osunde, and more.
Quam's Money has already grossed N13,460,750 after just one week in the cinema.
5. Introducing the Kujus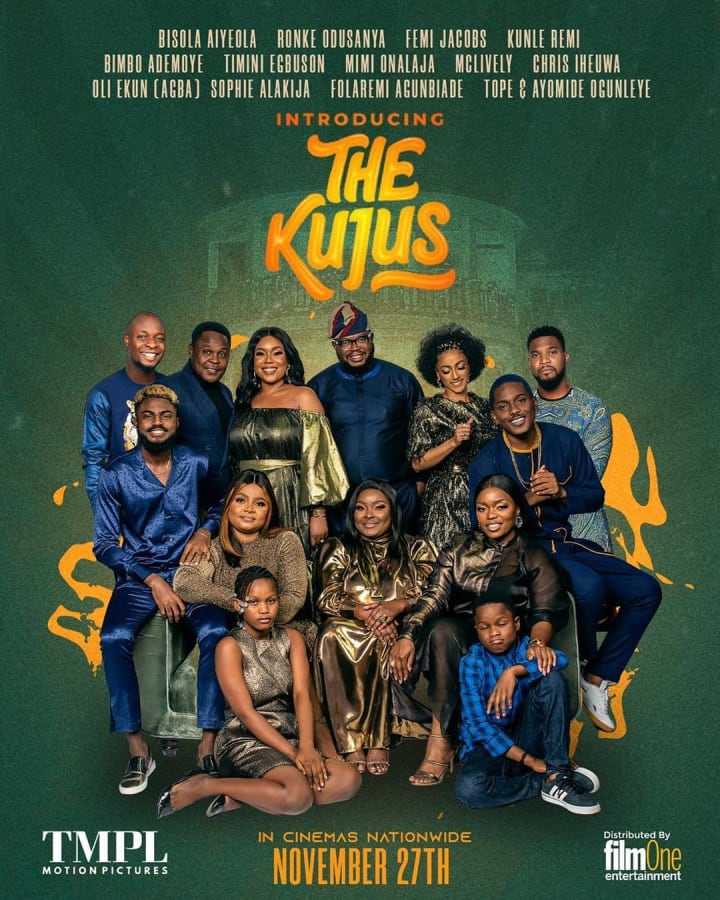 Another movie on people's lips is Introducing the Kujus starring top names such as Bisola Aiyeola, Bimbo Ademoye, and Kunle Remi.
The movie tells the story of The Kuju siblings who are tricked by their youngest sister into visiting their village for a re-membrance of their late mother five years after her death. The loss of their matriarch left a gaping hole in the family due to her role as a unifying factor. The tension between the siblings was underestimated as they soon found out.
Introducing the Kujus has grossed N19,189,150 after just 3 weeks in the cinema.
4. The Legend of Inikpi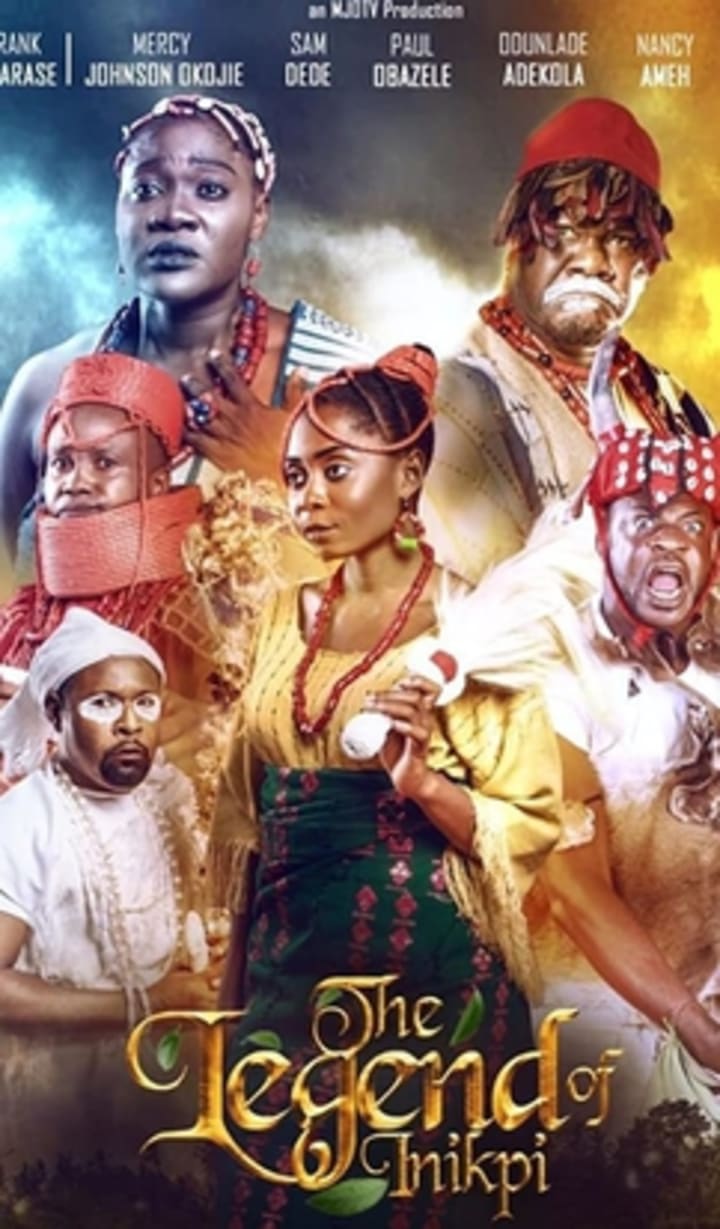 The Legend of Inikpi, Mercy Johnson-Okojie's big return to the big screen and her first time as a producer is an epic story that tells the story of two kingdoms on the brink of war. When the Oracle informs King Attah of Igala Kingdom of the human sacrifice demanded by the gods, the king plunges into despair; haunted by the ghosts of his past, this is a sacrifice he is not prepared to give!
The Legend of Inikpi grossed N29,955,335 after a 9-week cinema run.
3. Dear Affy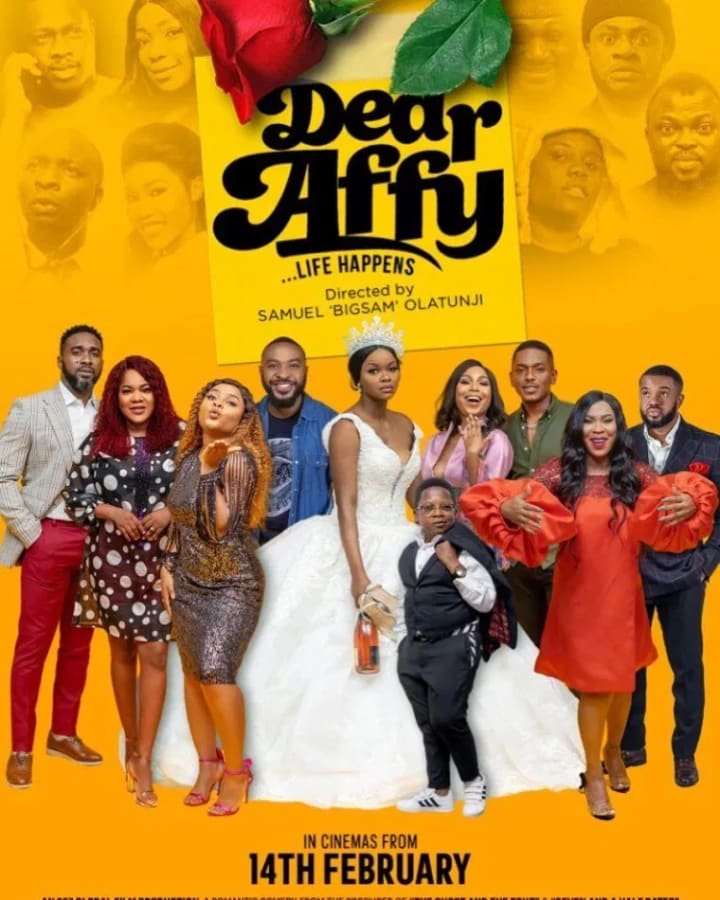 A release that happened earlier this year and did quite well was Dear Affy. According to Google,
Dear Affy is a romantic comedy with a super plot twist, which tells the story of a beautiful career lady who is about to get married to the man of her dream who is on the verge of sealing millions of Naira worth of contract with a conglomerate in a construction industry. However, he is faced with the devil and the deep blue sea as sealing the contract is hinged on him having an intimate affair with the female billionaire contractor by all means just few weeks to his wedding. All hell was let loose when the detail of his affair became subject of headline for the media, plot turns out to be a race of redemption for the fiancé, the man, the billionaire and their friends and family.
The movie stars Toyin Abraham, Enyinna Nwigwe, Kehinde Bankole, and more.
Dear Affy grossed N39,688,140 after 6 weeks in the cinema.
2. Rattlesnake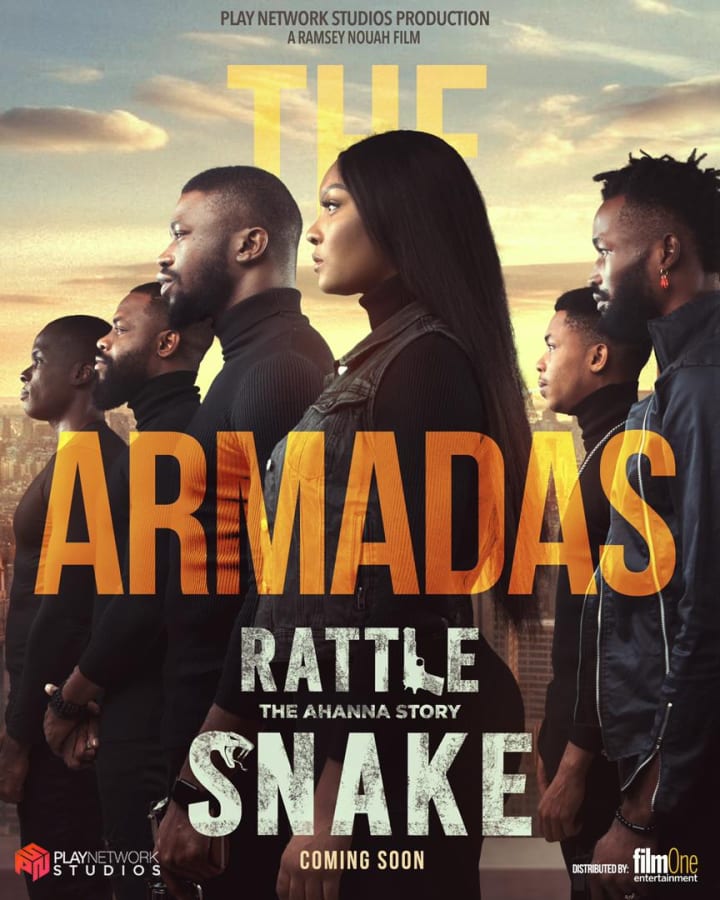 By far one of the most anticipated movies of the year, Rattlesnake promises action, thrill, and CGI so it's no surprise why everyone has been trying to see it. The story blurb reads:
"After Ahanna Okolo's life as he knows it ends, he decides to steal the life he always wanted. He has just one rule – no bloodshed. He assembles a group of men with various skills, carrying out a series of spectacular heists, always ten steps ahead of the police. However, when their biggest heist takes an unexpectedly deadly turn, the gang suddenly find themselves with bitter enemies on both sides of the law."
Rattlesnake has made a whooping N64,235,050 after 5 weeks in the cinema.
1. Fate of Alakada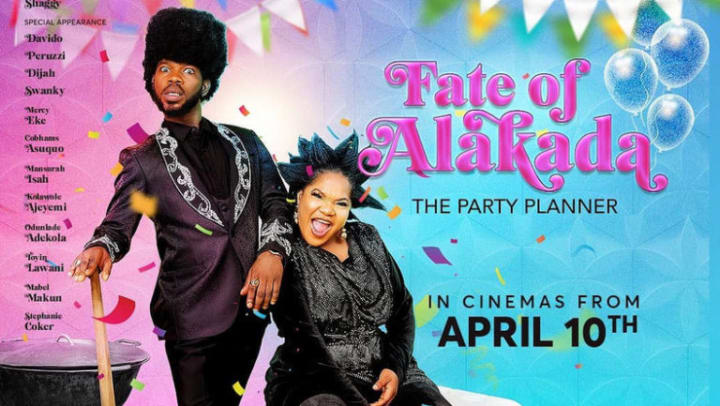 By farrr the biggest movie of this year has no doubt been Toyin Abraham's Fate of Alakada which made a crazy amount of money especially considering the times.
The movie tells the story of Yetunde (Toyin Abraham) who is now a social media influencer still living the fake life and pretending to be a Lagos success. After sneaking into a movie premiere event with her trusted friend and fellow 'fakester', Kas (Broda Shaggi), she pretends to be an event planner after hearing how much money can be made from the profession. Yetunde must now fake her way through bringing Celebrity guests she pretends to know and throwing the best party for Swanky Jerry & his babe Stephanie, that Lagos has ever seen.
Fate of Alakada has grossed an incredible N110,999,450 after 11 weeks in the cinema.
That's All.
I hope you've had fun. Don't forget to like my page if you don't already for more stories like this, the fun never ends!
To catch up on other content you might have missed, click here.
Until next time, have a wonderful rest of your day.