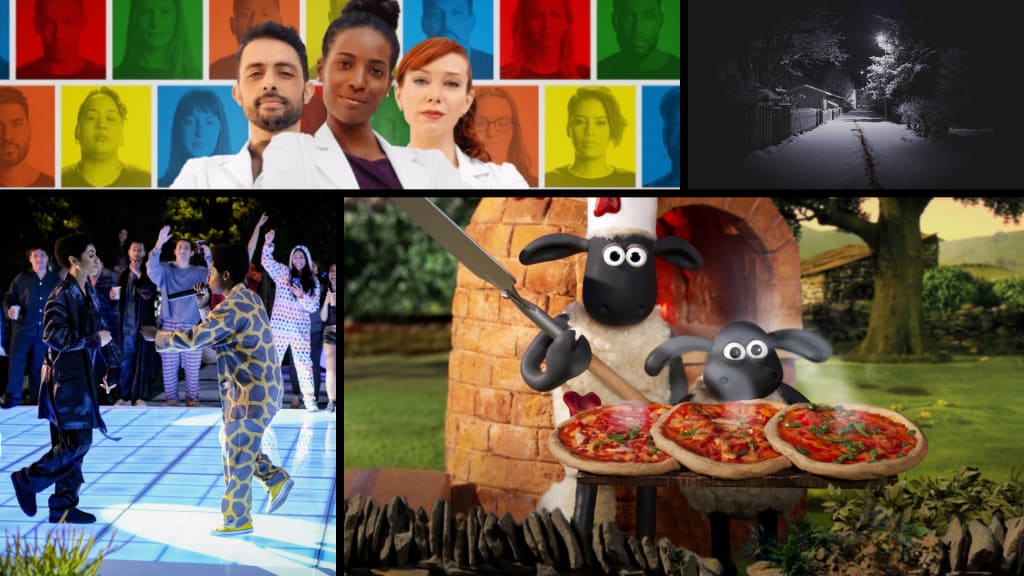 This list has something for everyone! Something funny, something serious and something for the kids too. If you want to know what new content is coming out this month, March 2020, then you came to the right article! These awesome attention grabbing titles are listed in order of there release date. So the further you scroll down ... the longer you might have to wait. Happy Streaming!
1. Paradise PD - Part 2

"Animated series about bad cops. Not bad as in corrupt, bad as in under-performing. They aren't first responders, they are the worst responders." - IMDb
Paradise PD has scored a 60% Audience Score on Rotten Tomatoes and a 7/10 on IMDB. The new episodes will be ready to watch on March 6.
2. Carmen Sandiego: To Steal or Not to Steal

"You drive the action in this interactive adventure, helping Carmen save Ivy and Zach when V.I.L.E. captures them during a heist in Shangai." - Netflix
This brand new interactive Netflix original will be ready to try out yourself on March 10.
3. 100 Humans

"100 hardy souls from diverse backgrounds participate in playful experiments exploring age, sex, happiness and other aspects of being human" - Netflix
This all new Netflix Series will be ready for streaming on March 13.
4. The Valhalla Murders

"Police profiler Arnar is sent back home from Oslo to his native Iceland to investigate the country's first serial killer case. He teams up with the local senior cop Kata." - IMDb
The Valhalla Murders has scored a 7/10 on IMDb and will be available March 13.
5. All American - Season 2

"When a star high school football player from South Central is recruited to play for Beverly Hills High School, two separate worlds collide." - IMDb
The second season of All American will be released onto Netflix on March 17.
6. Shaun the Sheep: Adventures from Mossy Bottom

"Clever sheep Shaun, loyal dog Bitzer and the rest of the Mossy Bottom gang cook up oodles of fun and mischief on the farm." - Netflix
I don't know about you but I have already marked my calendar for March 17th because I can't wait to see more crazy adventures from Sean the Sheep.
7. Altered Carbon: Resleeved

"On the planet Latimer, Takeshi Kovacs must protect a tattooist while investigating the death of a yakuza boss ..." -Netflix
Altered Carbon: Resleeved will be released onto Netflix on March 19.
8. Buddi

"The Buddis bounce, spin, glide and giggle! ... learning new things and sharing the joy of friendship" - Netflix
This adorable children's t.v. show will be officially released on March 20th.
9. The Letter for the King

"Tiuri, a teenage squire, answers a call for help that sends him on a perilous mission across the three kingdoms to deliver a secret letter to the King." -Netflix
Another exciting and all new Medieval Fantasy that will be ready to stream on March 20th.
10. Unorthodox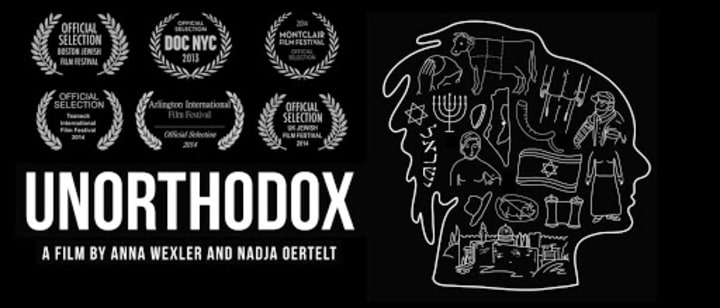 "Story of a young ultra-Orthodox Jewish woman who flees her arranged marriage and religious community to start a new life abroad." -IMDb
Unorthodox will be released onto Netflix on March 26.
Thank you!
I hope this article let you know of an exciting show coming soon to Netflix. If you loved what you read than check out my other articles here on Vocal. If you really loved what you read send a 1 time tip, the support will make sure that more articles like this are coming your way!
Work Cited
"Ratings and Reviews for New Movies and TV Shows.", IMDb.com, www.imdb.com/.
Rotten Tomatoes: Movies | TV Shows | Movie Trailers ... https://www.rottentomatoes.com/.
Russell, Bradley. "New on Netflix (March 2020): All the Movies and Shows Arriving This Month." Gamesradar, GamesRadar+, 27 Feb. 2020, www.gamesradar.com/new-on-netflix-march-2020-movies-shows/.
"See What's next." Netflix, www.netflix.com/.
Reader insights
Be the first to share your insights about this piece.
Add your insights