007: Spectre is Underrated
The Greatest Hits Collection.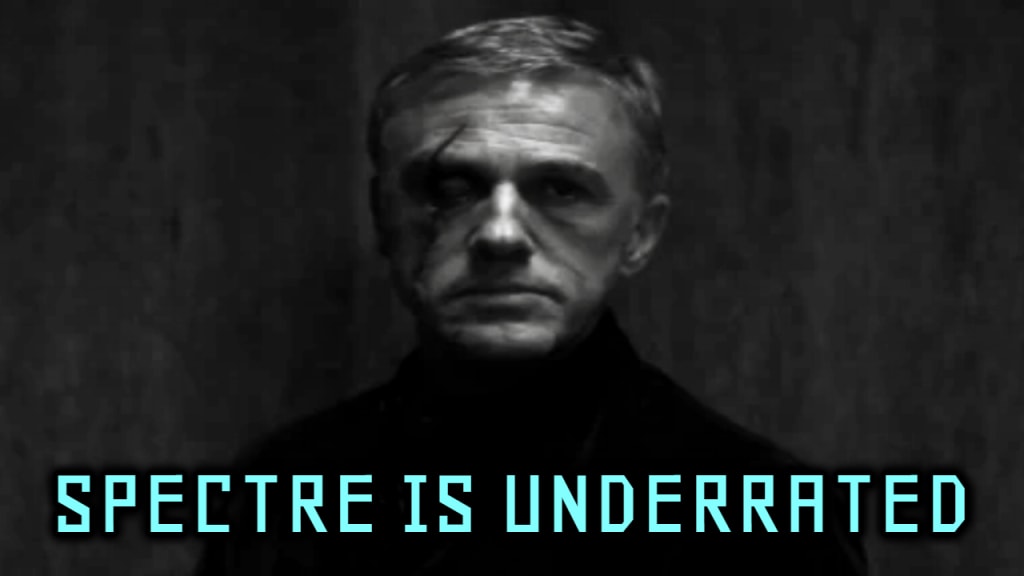 Christoph as Blofeld.
Everything about Daniel Craig's 4th 007 film, Spectre, just screams "Classic Bond" in my opinion. The film has so many fun throwbacks to the Sean Connery originals, there are even a few Roger Moore era references too. Ultimately Spectre feels like a modern day remake of some of the greatest Bond films rolled into one thrilling adventure. It may have it's flaws (which I will go over), but in my opinion it's a very underrated Bond film. It certainly deserves a lot more recognition and love.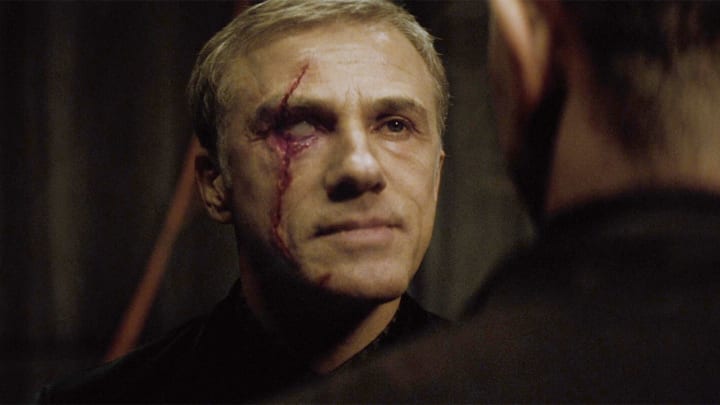 The classic Aston Martin DB5 is often used throughout this movie, but even James Bond's other spy cars have gadgets built into them. Such as an ejector seat, which shoots Bond high into the sky, before he opens a parachute and lands safely with style. I also love the side villain of Mr. Hinx, who is basically a cross between Jaws and Odd Job from the classic films, as he has silver thumbs that can cave in skulls and he is built like a god! When Bond finally defeats him in that speeding train, it brings back memories of From Russia With Love starring Sean Connery. On top of all this, our main villain is Blofeld, a classic Bond villain, considered to be his arch nemesis by many fans. Blofeld is a great villain played by the very talented Christoph Waltz, who portrays the character beautifully and that scar he gets looks cool and intimidating, it is also a reference to You Only Live Twice. This is why I really enjoy Spectre, it's essentially a throwback movie to classic Bond. However I can totally understand why Daniel Craig fans, who adore his grittier, more realistic Bond films could potentially hate this movie.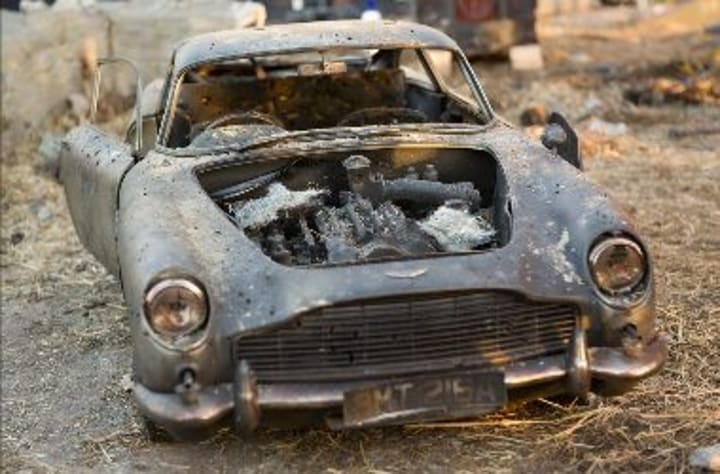 Although I love the movie, making Blofeld "The author" of all of James Bond's sorrows seriously undermines all the other villains before him. It makes the baddies of Casino, Quantum and Skyfall all seem like puppets for Blofeld. At no point in the previous Daniel Craig films is Spectre ever mentioned either, so this all feels kind of forced in my opinion, like the idea for this film was never planned from the start, but was more of an afterthought. Personally my favorite Craig film is Skyfall, Raoul Silva's thirst for revenge against M for deserting him felt personal and extremely gripping. Making it so that he was just working for Blofeld ruins this personal vendetta in my opinion and it doesn't fit with what we saw in Skyfall. Personally I feel like Skyfall was the last true Daniel Craig Bond film, the last one that felt dark and grounded in reality. Admittedly I almost prefer the last two Craig films as Spectre and No Time To Die feel a lot more like traditional Bond sequels with a bigger focus on over the top gadgets, action and villains. They may fit more in line with the rest of the Bond films, but we did lose something unique and interesting with Spectre. Also the ridiculous revelation that Blofeld is Bond's adoptive brother may be pretty stupid, but in a ironic way it feels like something straight out of a Roger Moore era Bond film, which adds to the classic Bond vibe. It might've been best to save the plot for Spectre for the next James Bond actor, drastically shifting the Craig films tone towards the end of his run did feel strange I must admit.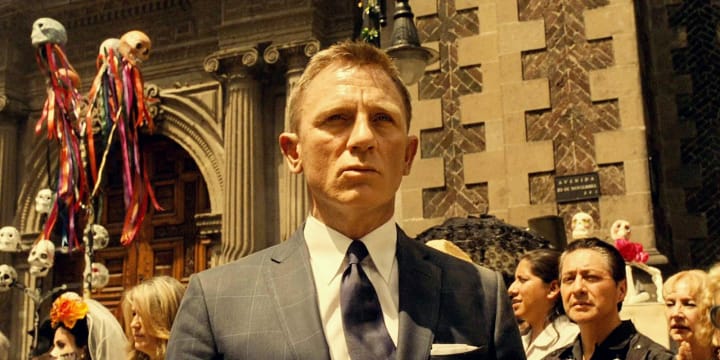 Ultimately I still love Spectre for being an excellent throwback to what James Bond used to be. I can understand why Craig fans didn't enjoy the film, but I felt like the series was losing it's identify a lot over the years. Seeing classic Bond moments recreated in a brand new film with modern technology, writing and cinematography is honestly such a treat for me personally that I can easily overlook the film's unfortunate flaws. It's obviously a very divisive Bond film among fans and it is far from perfect, therefore I feel the film deserves a 4 out of 5 stars.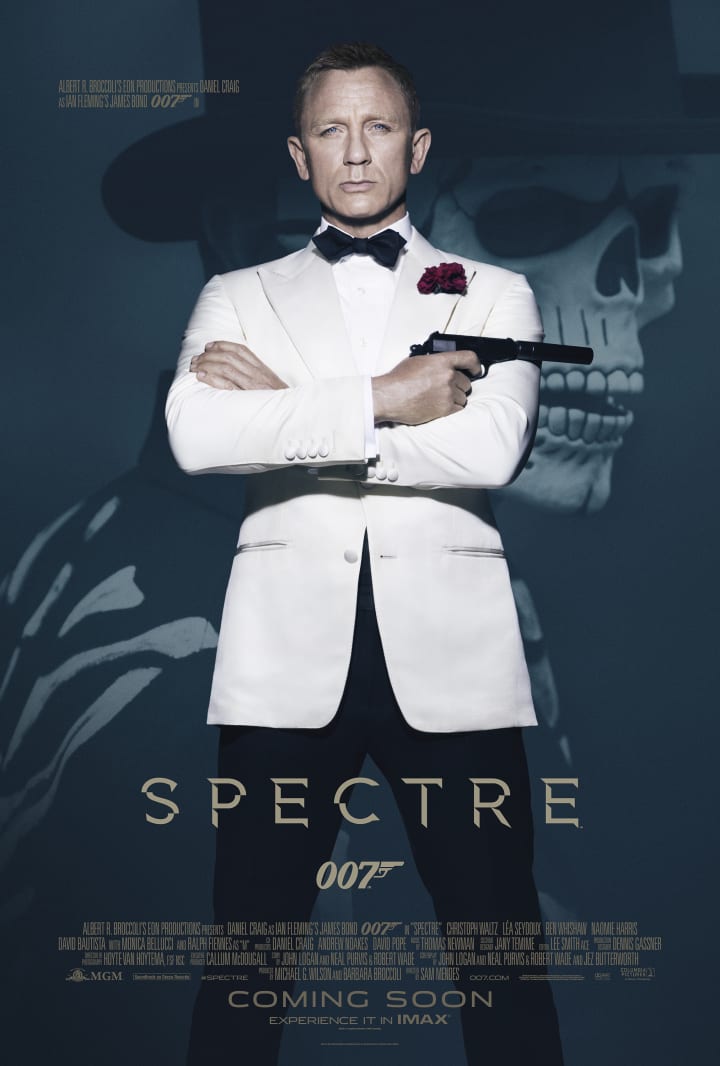 movie
About the author
Hello there.
My name is Joseph Roy Wright, the British author of 5 Independent novels!
I like to write about movies, pop culture, fiction and horror! I review all the latest films (and classics), I also like to write short stories.
Reader insights
Be the first to share your insights about this piece.
Add your insights