You Have To Play One Of The Best Games Of The Decade Before It Leaves Xbox Game Pass!
One of the best games of the decade is on Xbox Game Pass right now!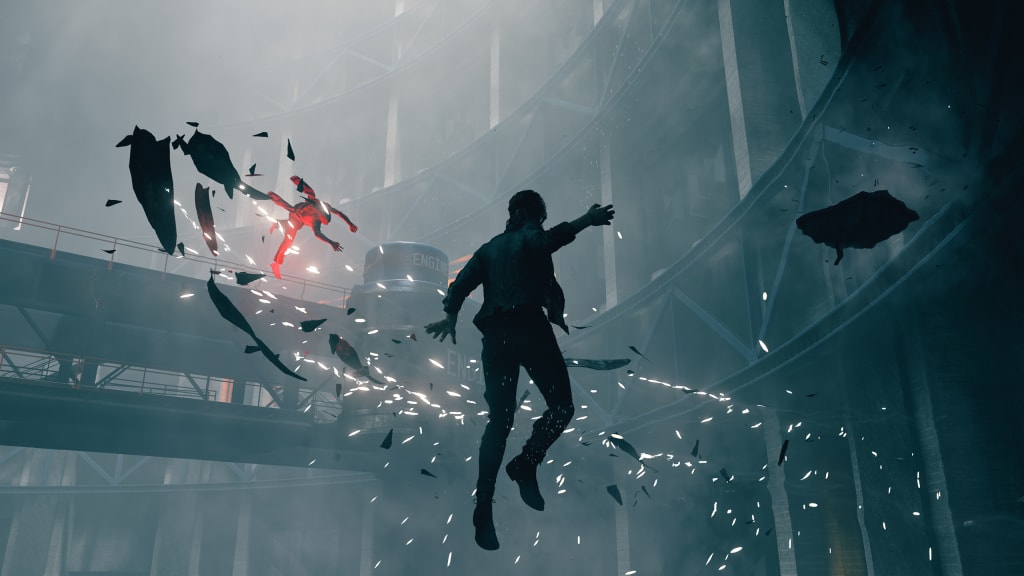 I wanted to do a Control review a few months ago, but I was busy playing the game. That hasn't happened to me in a while.
I heard that Control was an excellent game. When I heard it was on Xbox Game Pass, I wasted no time downloading it and playing it.
In fact, please don't read this review; go and play it right now. It's one of the best games from the last 5–10 years. I know saying that might seem like an exaggeration, but it's not.
Control is a single-player, mind-bending, psychological action game. Do you know how hard it is to get me to play a single-player campaign till the end? It's very hard. I only finished 2–3 games last year, and I was stuck at home all day with nothing else to do, thanks to the pandemic quarantine.
What is the game about? Here is a synopsis courtesy of its Wikipedia page.
"The game revolves around the Federal Bureau of Control (FBC), a secret U.S. government agency tasked with containing and studying phenomena that violate the laws of reality. As Jesse Faden (Courtney Hope), the Bureau's new Director, the player explores the Oldest House – the FBC's paranormal headquarters – and utilizes powerful abilities in order to defeat a deadly enemy known as the Hiss, which has invaded and corrupted reality. The player gains abilities by finding Objects of Power. mundane objects like a rotary phone or a floppy disc imbued with energies from another dimension that has been at the center of major paranormal events and since recovered by the FBC."
Since you are still reading this, I'll tell you why I found it, so fun and a thrill to play.
You, as the character, have the power of telekinesis which lets you do stuff like picking up and throwing items at enemies. You can create shields made out of the rubble, and you can levitate at the same time. You can also catch grenades and rockets mid-flight and send them back to a group of enemies.
By the endgame, you develop your playstyle, and you feel as if the game is letting you be creative and strategic with the powers you choose to upgrade. You end up catching rockets mid-flight, sending them back to the enemy, shooting your gun, levitating, and throwing objects. This game gets better and better the more you play it and level up.
The gun mechanic is fantastic. You have an unlimited supply of bullets, but the gun needs to charge up. Your gun morphs into different styles of guns like a machine gun, shotgun, handgun, or sniper; you even some an exploding shot. These types of weapons are all upgradeable to do more damage, or you can install perks specifically for the kind of gun you use the most. The gun perks include faster firing and more accuracy, but they vary depending on the type of gun you are using.
Your character can also get upgrades. You have a series of perks that give you extra health and extra telekinesis power, amongst other perks.
Being able to combine telekinetic powers with guns is very fun. The creators did a fantastic job of making the game be a blast to play.
The game's story is bizarre and crazy; it gave me a Twilight zone vibe.
I spent about three weeks playing the game until I finished all the quests and side quests.
There are two songs from Poets of the Fall semi-hidden in the game, and one of those songs is one of my favorite songs from that band. I was delighted and ecstatic when I heard it in the game.
If you like single-player third-person action games, download it now before it's gone from Xbox Gamepass; you won't regret it; in fact, I'm pretty sure you will love it.
If you like this post, please share it on Facebook or Twitter using the social media buttons below and sign up for our newsletter, so you don't miss out on the next one.
Originally published at https://www.adriantalks.com
About the Creator
B Movie Film Director | Writer | Geek | Avid video game player | lover of pizza and Science Fiction | Currently Filming a Docu Series about the food of Baja California.
Reader insights
Be the first to share your insights about this piece.
Add your insights