Why Women Are Seen Differently In Magic the Gathering Compared To World of Warcraft
So what do you think? Why do you feel like Magic the Gathering is still behind, when it comes to how women are seen, compared to a game like World of Warcraft? Maybe you feel the opposite. Let's talk about it!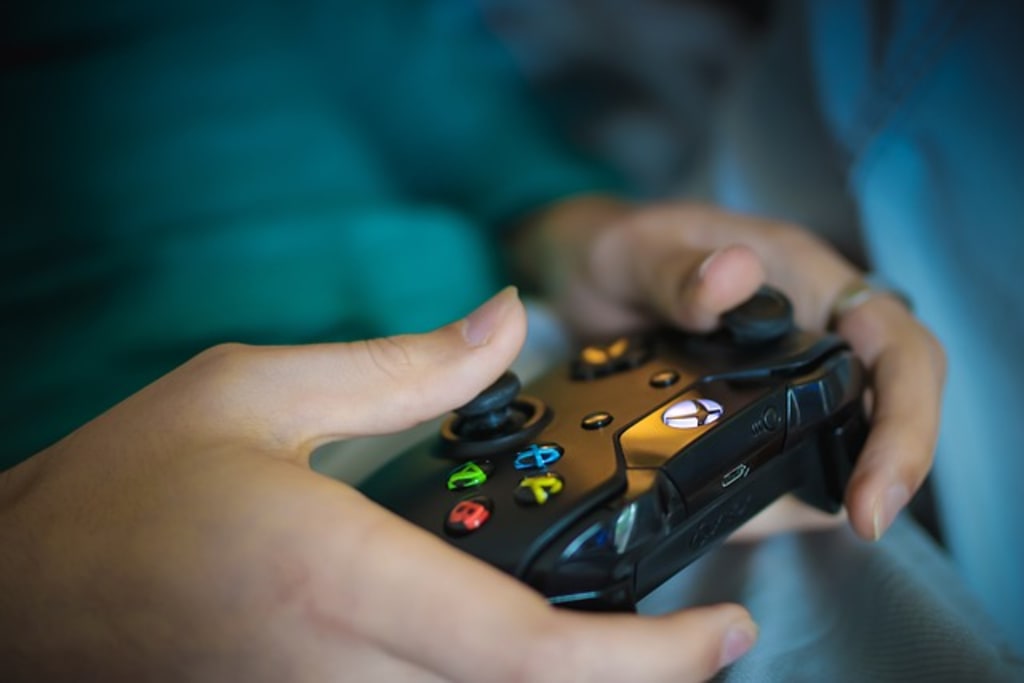 Typically when I write a post it usually consists me of telling you how it is and then you comment to either expand on what I have just put out there or to say that you respectfully disagree and why. In this case, I wanted to write a story because I don't know why something is the way that it is and I am hoping to start some discussion to find out for myself.
About two months ago, I started playing Magic the Gathering again. I felt like I had the time and the interest in playing another game, but I wasn't sure I wanted to play another computer game. I really missed social interactions with people that didn't involve sitting behind a computer screen and having to wear a headset. I started to remember all the good times that I had playing the Magic the Gathering and I was curious to see if I could recreate that magic (no pun intended) all over again.
Back when I quit playing, which was around 1998, Magic was a very different game – especially for women. I remember being the only girl at the card shop. I remember reading Duelist magazine and seeing that all of the writers, all of the authorities on how to play the game were men. I remember seeing special edition decks that would be released with the names of tournament winners and all of them were named after men, too. There was nobody for me to look up to. There was nobody around that I could relate to. It was very frustrating for me, especially as I was starting to enter my early teenage years, I was extremely conflicted about my sexuality and my gender identity, and I already couldn't relate to my peers for various reasons.
I was quite surprised with how much things had changed in the course of 14 years. Women were reaching the top 10 rankings in various high end tournaments and sometimes even winning them outright. The Friday Night Magic event that I attend regularly is comprised of about 50% women – some of whom may happen to show up with their boyfriends or other male companions, but who are still extremely skilled and knowledgeable in their own right. Women were contributing articles to various blogs and magazines at the same rate and at the same skill set as their male counterparts. It was incredible to see and it made me even more motivated to come back to the game and to see what I could accomplish for myself.
Unfortunately, the examples listed above are still very much exceptions to the rule. Magic the Gathering is still very much a men's game. This is something that most people in the community will freely admit to. For as much as people might say that World of Warcraft still has a long way to go, with regards to how women are seen or are how they are treated, it is still leaps and bounds ahead of where Magic the Gathering is today.
What I want to know is why.
Here are my thoughts on this.
Internet anonymity
It is no secret that people tend to feel more uninhibited or more comfortable with themselves when they are sitting behind a computer screen and not actually having to converse with someone in a face to face manner. Some people choose to channel this in really positive ways, as in they feel like they can truly be themselves, while others choose to go in the opposite direction with this (e.g. The Internet Dickward Theory). Regardless, there is something to be said for not having a total stranger sitting in front of you who you do not know and who you are expected to engage in conversation with.
Throw in an extremely competitive tournament setting, where you know well ahead of time that you are going to be one of the only women present, where you are seated very closely to people on either side of you who you do not know, where casual observers might approach you with unsolicited advice in the middle of a round, and where time restrictions are strictly enforced, and you have all the makings for a potentially stressful situation that would deter most women from even making the effort to participate in such things.
Compared to a Magic the Gathering tournament, participating in a World of Warcraft raid or battleground may seem like a much safer option. You can sit in your own chair and group up with people that you know and who you are comfortable with. You can wear more comfortable attire, like your pajamas or your sweats, and bring a snack (or even a drink). You are most likely playing in your home, your bedroom, your office – your sanctuary, of sorts. There is a lot of comfort to be had from those trappings that being out in the open in a Magic the Gathering tournament can't provide you with.
Tangible rewards
Some would say that the reason why Magic the Gathering seems so much more competitive than World of Warcraft is because the stakes are higher. People who become very good at Magic can win trips, money, endorsements, trophies, and other sorts of prizes. These people actually have something tangible that they can gain (or lose) by taking part in these tournaments. In World of Warcraft, the best guilds typically end up with bragging rights, achievements, special mounts or gear, but the rewards aren't tangible. You can't actually touch these things or show most people what you have won for completing such feats. On the other hand, cash prizes and actual physical trophies or plaques are things that everyone can understand the significance behind.
With that said, the World of Warcraft trading card game (which bears a lot in common with Magic the Gathering) also offers some tangible rewards, as well. Yet that game is still considered to be rather casual and inviting towards all different kinds of players in a way that Magic the Gathering still is not. So maybe it is something else.
The community
World of Warcraft has one of the most vocal communities out there. There are hundreds of blogs devoted to the game, from people who raid casually, to those who don't raid at all, and everything in between. There are sites act as hubs, or ways to bring the community closer together, and as ways to spotlight voices in the community that may be worth paying attention to. Podcasts also pop up from people with different takes on all things World of Warcraft, again some from people more experienced with such things and some from others who may not be. At the end of the day, there is something for everybody. You really can find something that represents you and that speaks to you. We have just about every niche filled and if we don't, there is always room for someone to come along and fill that niche themselves.
From the brief time that I have spent delving into the Magic the Gathering community the opposite seems to be true. The only people blogging or doing so with any sort of visibility appear to be those at the upper echelons of the game. The same decks are covered over and over, along with deck ideas that exist solely to beat said deck in a competitive setting. You don't see anyone at a more approachable level talking about their experiences and what they may have learned. The barrier to entry is quite high for these activities.
The game isn't sold in these formats in such a way where it makes you feel like you too could take part in the action. It does contribute to the feeling that you need this many DCI points, or this win under your belt, or this deck in your box to be worthy of having a blog or a podcast worth listening to. And that's not to say that the authors or podcasters themselves are solely responsible for this. The audience determines what makes it and what doesn't. And if the audience decides that they only want to see people who are successfully taking part in these endeavors, then those are the blogs that you are going to see more prominently.
So what do you think? Why do you feel like Magic the Gathering is still behind, when it comes to how women are seen, compared to a game like World of Warcraft? Maybe you feel the opposite. Let's talk about it!
Reader insights
Be the first to share your insights about this piece.
Add your insights