Why We're Lucky To Celebrate March 10
April 1, 2020 Written by Edward Attwood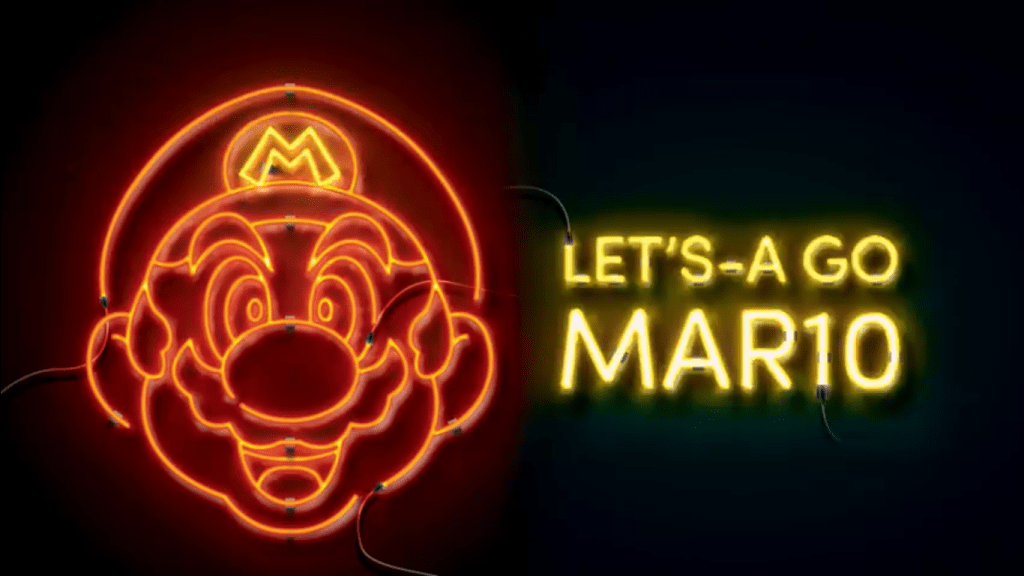 ("MAR10 is Mario Day!" – B. Lucky & Sons Facebook Page)
"(B. Lucky & Sons is) a venue that relies on human interaction, relies on that intimacy, and relies on that physicality for people to come in." - Dylan Marshall. Manager of B. Lucky & Sons, Melbourne Central, Victoria.
("MAR10 is Mario Day!" – B. Lucky & Sons Facebook Page.)
To some, March 10th is a very ordinary day, but to B. Lucky & Sons in Melbourne Central - it is a day to celebrate one of video gaming's most recognizable hero.
"MAR10 is Mario Day!" is an event that promotes connectivity between people. Mario is an important figure in connectivity and video games, debuting in the 1981 classic "Donkey Kong." During the golden age of arcades in the 1980's, many people of different ages would meet up together and try to beat each others high scores.
In recent years, online gaming has become more popular. As a result of this change, players must isolate themselves to their rooms, which may relate to the decline of mental health over recent years. This is why going out with friends to celebrate Mario day is so important.
Funlab, owners of B. Lucky & Sons, celebrates their event "MAR10 is Mario Day!" This allows anyone to join in free rounds of Mario Kart, a 4-player racing game for all ages. Players race together for first place, with prizes going to the winners of each competition. "…Every time we had a championship race, I'd be like announcing it over the mic, and nearly everyone from the venue would come over to watch Mario Kart," says Dylan. This shows, not just long-time fans are involving themselves.
Even those who aren't interested in playing games are still able to win prizes, furthering the themes of inclusivity. The Rainbow Road cocktail raffle allows for all to enjoy the thrill of winning prizes, including a new Nintendo Switch. A non-alcoholic version of the Rainbow Road cocktail is available as well, which appeals to kids and non-drinkers.
B. Lucky & Sons event builds bonds between all customers. Dylan Marshall, the manager of B. Lucky & Sons says "a lot of these people aren't like gamers or anything … but they can get around the energy and atmosphere we build here."
Connectivity is declining in society, due to technological and online developments; this is why going out is so important. "… B. Lucky & Sons brings a physicality to hanging out and playing games, which is why we get lots of dates. It's about that intimacy," shares Dylan Marshall.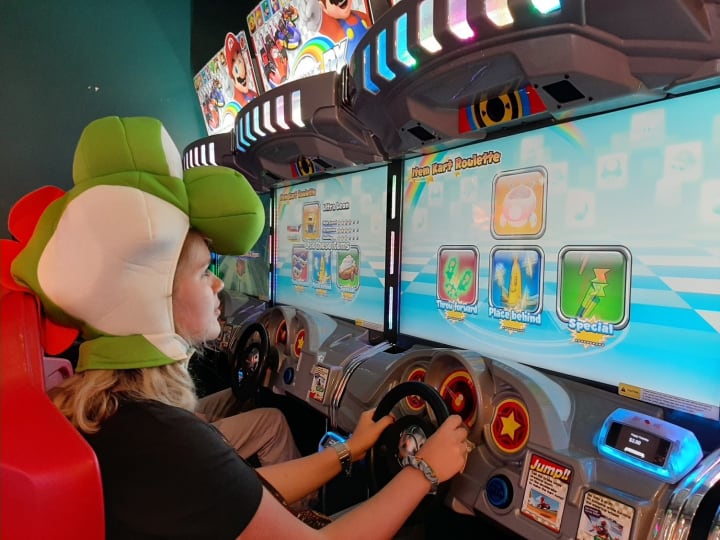 MAR10 is Mario Day! is one of the many events held by B. Lucky & Sons, with a variety of attractions. "There's a lot of regulars that come here for the game specials and then there's also a lot of regulars that come here for the drinks specials and don't play the games at all. And I think that's a really fascinating dynamic."
Connectivity is displayed through many aspects of B. Lucky & Sons. The themes and menus are a mix of cultures, which allows a greater variety of visitors to feel welcome. Local fan, Nick Lee, says B. Lucky & Sons is "a fun atmosphere with lovely staff at the bar! A really good place to go with friends."
Mario Bros. released in 1985 was one of the first home console games, which allowed up to 2-players to play together. Nintendo (The game's producer) has since kept a multiplayer aspect in multiple racing and party games. Celebrating Mario at an arcade like B. Lucky and Sons is the perfect way to honour what Mario stands for, as it's where Mario first began. "This was our first Mario Day! Personally I think it's an excellent idea," says Dylan.
B. Lucky & Sons opened on the 9th of August 2018, and since has accumulated a variety of fans and regulars. Even fans who come in to play games by themselves are able to connect with other players online. "I've heard there's like group chats of people specifically for B. Lucky & Sons, where the regulars talk. … There are groups of people that have found each other here, due to their passion for their favourite machine," says Dylan joyously.
Dylan believes all these connections are possible, simply because of how B. Lucky & Sons was created. "Hospitality in its nature is just about human interaction, so you're gonna have a lot of interactions at this venue, so I think that results in a lot of stories."