Why Should You Use Unity to Develop Games?
Is Unity Good for Game Development?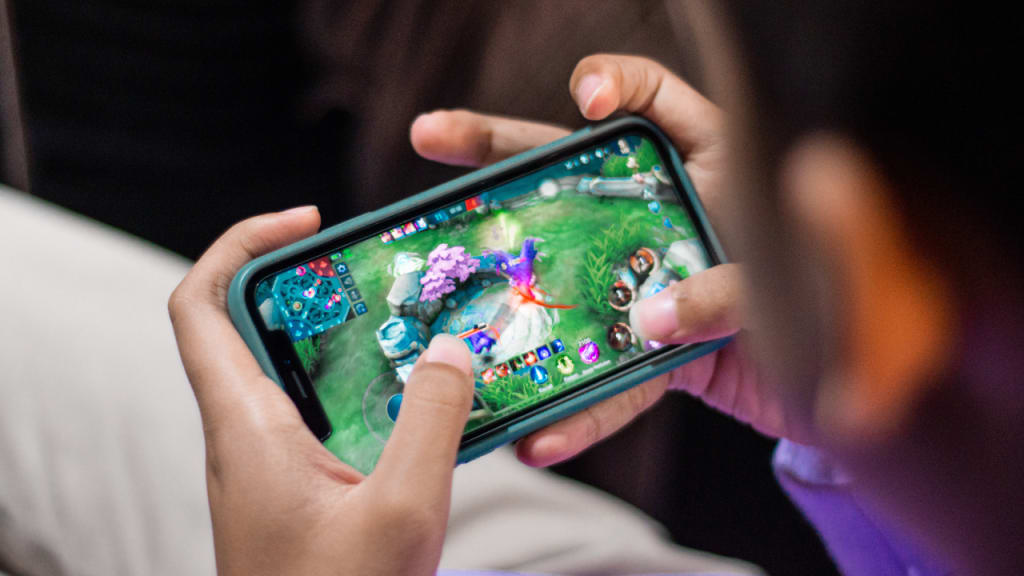 mobile game development
The game industry is witnessing outstanding progress in recent times. Developers and designers are working hard to maximize your pleasure by magnifying game quality. According to a report by Statista, the revenue of gaming is projected to reach the figure of $252.40 billion by 2026. It is certain, that the popularity of gaming will continue to rise with the evolution in technology.
Is Unity Good for Game Development?
You should utilize the appropriate game engine that supports versatility to impart an engaging influence to players. The Unity game engine will completely fulfill this requirement very smoothly. It assists every game development company to materialize their creative gaming ideas very excellently to ensure maximum response from the audience. Using this game engine you can obtain advantages such as-
Import Rich Graphics
Unity game engine helps you to make every gaming scene and character visually attractive. It allows you to smoothly customize the look and feel of the gaming background to produce the desired impact. This engine serves well when developing 3D and 2D images to expand your gaming creativity to the next level.
Extreme Flexibility
When creating games targeting a specific platform, you may end up losing a massive player base. Unity game engine will help you to develop interactive gaming apps to amuse a vast audience segment across various platforms and devices pretty naturally. Consulting a reputed Unity game development company will allow you to engage a vast player segment very impressively.
Robust Assets Store
The expectation of the audience tends to grow with the arrival of new gaming apps. Unity game engine will assist you to meet this growing expectation by elevating the gaming standards very smoothly. Its rich asset zone will allow you to utilize advanced frameworks like Babylon.js to make your gaming apps pretty versatile and highly engaging in appeal.
Proper Assistance
Are you a novice game developer? Unity game engine is your ideal platform to grow your skill. The vast interactive community of this platform assists beginners at every stage of game development. This will help them to derive a first-hand experience of developing highly engaging games. Such active guidance will ultimately help to expand their creativity to an advanced level over time.
Simple to Use
It is quite easy to handle the Unity game engine platform. It runs on the scripting language of C# that simplifies the effort of creating highly engaging games at the advanced and beginner levels. This language is very simple to utilize with basic knowledge to meet specific goals with unmatchable quality. Seeking assistance from a recognized Unity game development company will help you to know the importance of this language when creating games.
Time-Saving
It hardly takes much time when you use the unity engine to develop games. You do not have to spend much time on coding when using the unity game engine. This is due to the inclusion of advanced frameworks and languages like C# that allow you to create immersive games within a short time with simple or less coding.
Unity game also serves well at the time of debugging and introducing a modification to the games during the runtime. As a result, you do not have to wait long for error detection or completing the modification. It eventually allows you to deliver the gaming project on time.
The quality of gaming is evolving with time. Trending technologies such as augmented reality, virtual reality, IoT, and others are completely changing the gaming behavior of players. Such technological innovations are also widening the chance to make more money by encouraging players to exhibit their best performance. Many industries are targeting to hire dedicated game developers to utilize these advanced technologies to grow their revenue.
Conclusion
Using the right game engine is very essential to meet the aspiration of players consistently. Unity game engine is very ideal to fulfill this requirement pretty amazingly. It allows you to develop cross-platform games in a 2D or 3D format to amuse a vast audience segment. You will always receive guidance from its active community to derive the game development exposure quite immersively. Using this game engine will help you to save time during coding and debugging. It is the unity game engine that allows you to import rich graphics to deliver a lively visual impact to users very naturally.